Articles
Dec. 13, 2016 05:20PM EST
11 little-known facts about the National Guard
America's oldest fighting force was founded officially on December 13th, 1636, when the first Militia fighting forces gathered in Massachusetts. 382 years later, here are some of the lesser-known facts about the US National Guard:
---
1. The very first national guard consisted of militia forces that were divided into three regiments (these units were the first "minutemen," known for their quick response times).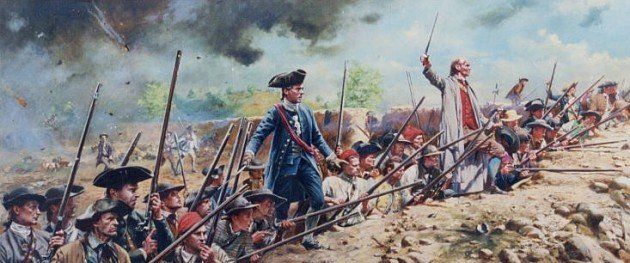 Minutemen at Bunker Hill. | Weaponsandwarfare.com
2. Today, the descendants of those regiments are the 181st Infantry, the 182nd Infantry, the 101st Field Artillery, and the 101st Engineer Battalion of the Massachusetts Army National Guard. They are the oldest units in the entire U.S. military.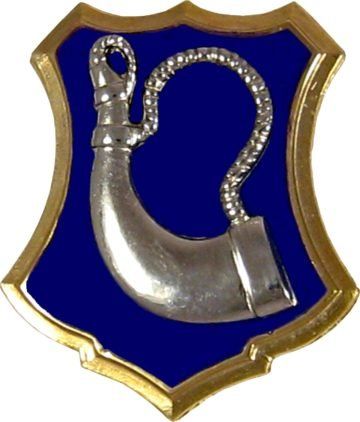 The Coat of Arms for the 181st Infantry
3. Two U.S. presidents have served in the National Guard – Harry S. Truman, and George W. Bush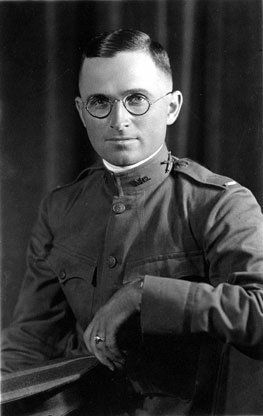 Harry S. Truman in his World War I Army uniform, 1917 Source: trumanlibrary.com
4. President Kennedy once used national guard troops to enforce integration legislature after governor George Wallace blocked the doorway of the University of Alabama at Tuscaloosa to prevent integration.
5. National Guard soldiers have fought in every single war since their founding.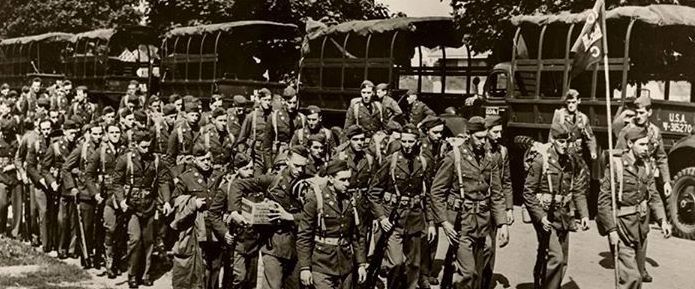 "C" Company of the 104th Engineer Regiment, NJ National Guard, marches into Fort Dix in September, 1940. Called up for "one year of training" the Guardsmen ended up serving through WWII. | National Guard photo
6. 50,000 members took on missions during the 9/11 attacks.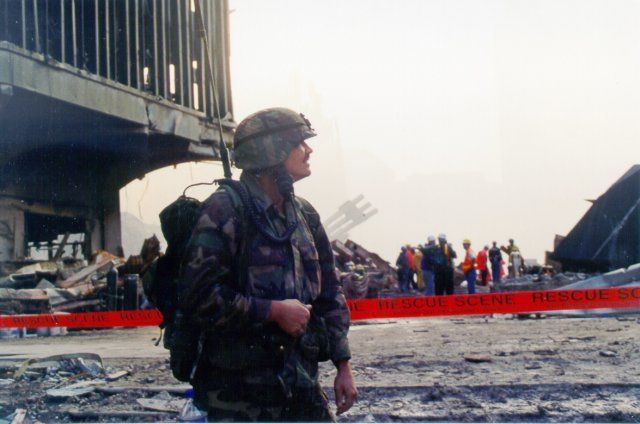 New York Army National Guard Spc. Christian Miller from Company C, 1st Battalion, 105th Infantry, surveys ground zero devastation Sept. 13, 2001, two days after the 9/11 terror attacks. | Photo Credit: Col. Richard Goldenberg, New York Army National Guard
7. There have been 780,000 mobilizations of National Guard units since September 11, 2001. They provided about half of the troops to Afghanistan and Iraq.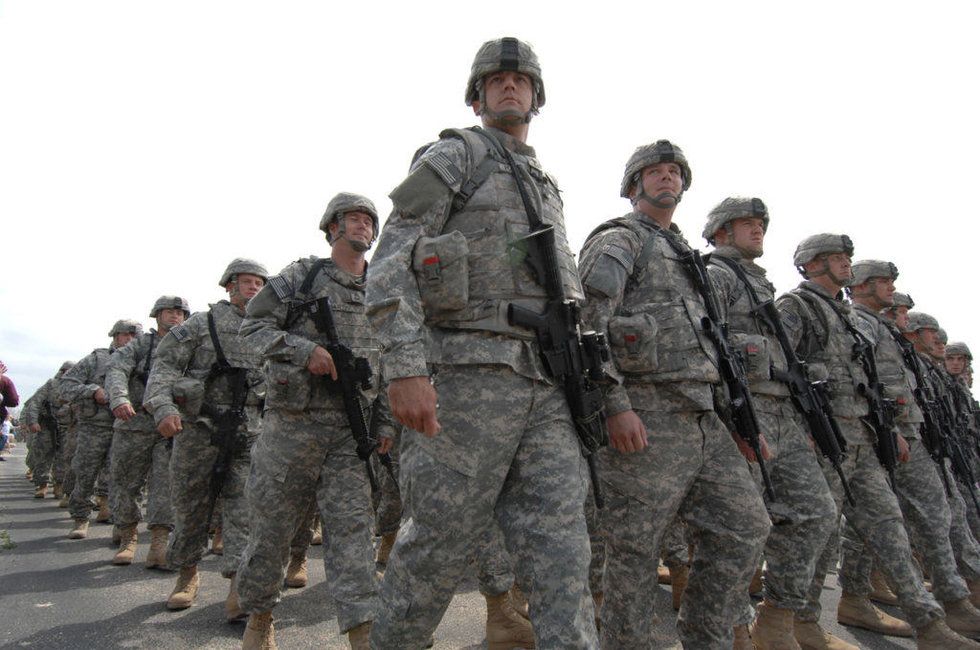 Soldiers from the 37th Infantry Brigade Combat Team conduct a formal pass and review ceremony March 27 at Fort Hood, Texas. The National Guard brigade, headquartered in Ohio and comprised of troops from Ohio and Michigan, spent nearly three months training at the Texas post and now head for Kuwait for the remainder of a yearlong deployment in support of Operation Iraqi Freedom. | Ohio National Guard photo by SFC Kimberly D. Snow
8.) The National Guard is second only to the U.S. Army in terms of members.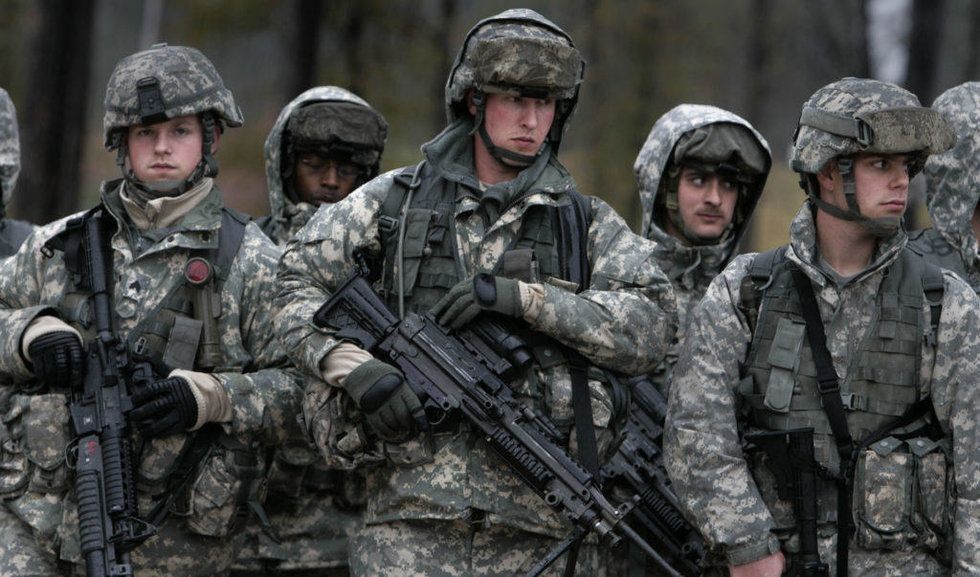 U.S. Army Spc. Josh Sadler, of Regimental Higher Headquarters Troop, 278th Armored Cavalry Regiment, Tennessee Army National Guard participates in training in preparation for deployment to Iraq at Camp Shelby Joint Forces Training Center in Hattiesburg, Miss., on Dec. 12, 2009. This will be the unit's second tour in support of Operation Iraqi Freedom in five years. DoD photo by Russell Lee Klika, U.S. Army. (Released)
9. As each state has their own National Guard units, members must swear to uphold both Federal and State constitutions.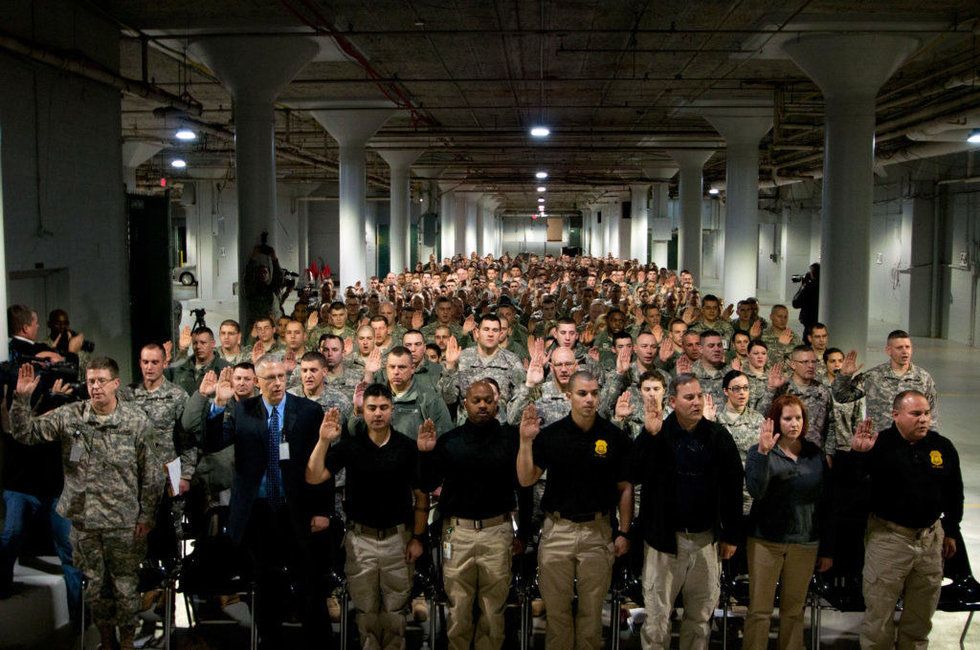 More than 300 Soldiers from the Pennsylvania National Guard are sworn in as deputy officers by Lt. Kervin Johnson at the Washington, D.C., National Guard Armory, Jan. 18, 2013. | U.S. Air Force photo by Senior Airman Ian Caple
10. The National Guard name was not official until 1916, but it was first popularized by the Marquis de Lafayette during the Revolutionary War. Lafayette went on to become the leader of his own National Guard in France.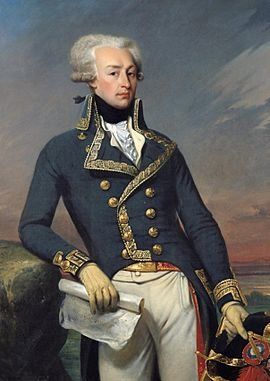 Lafayette as a lieutenant general, in 1791. Portrait by Joseph-Désiré Court
11. The National Guard was the first to create an African-American unit, 54th Massachusetts Volunteers, during the Civil War. One member of this unit, Sgt. Carney, was the first African-American to receive the Medal of Honor.
William Harvey Carney Medal of Honor, 54th Massachusetts Image credit: Schomburg Center for Research in Black Culture, New York Public Library
More from American Grit: