Articles
April 28, 2017 08:23:56 EST
We found these awesome military memes and thought you guys might like 'em. Here are 13 of the funniest we found:
---
1. When it's the perfect new house until you see the address (via The Salty Soldier).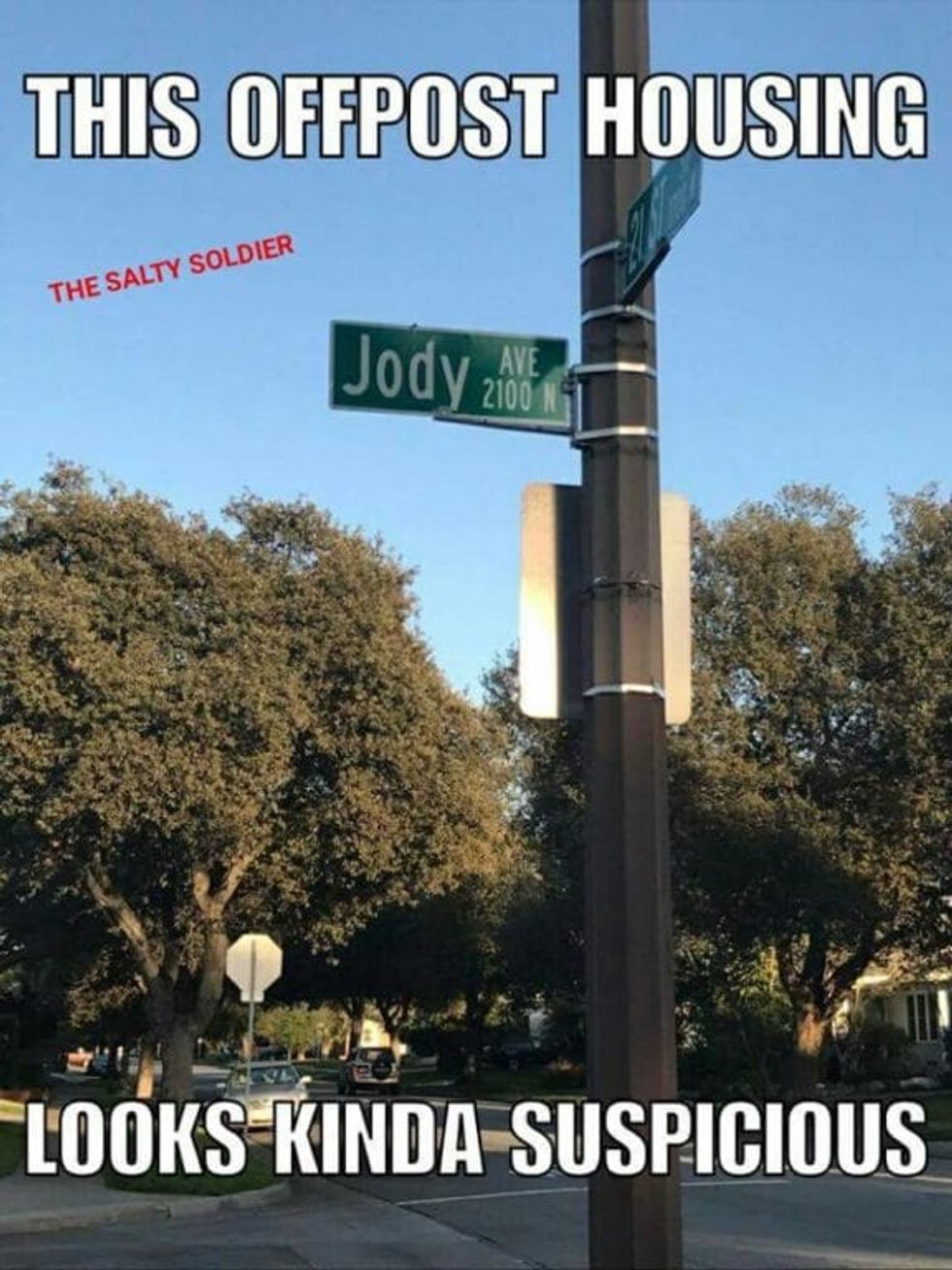 Seems like some bases have a Jody Avenue, Street, Parkway, Broadway, and Highway.
2. Dang. Can't even rollerblade?
(via Sh-t my LPO says)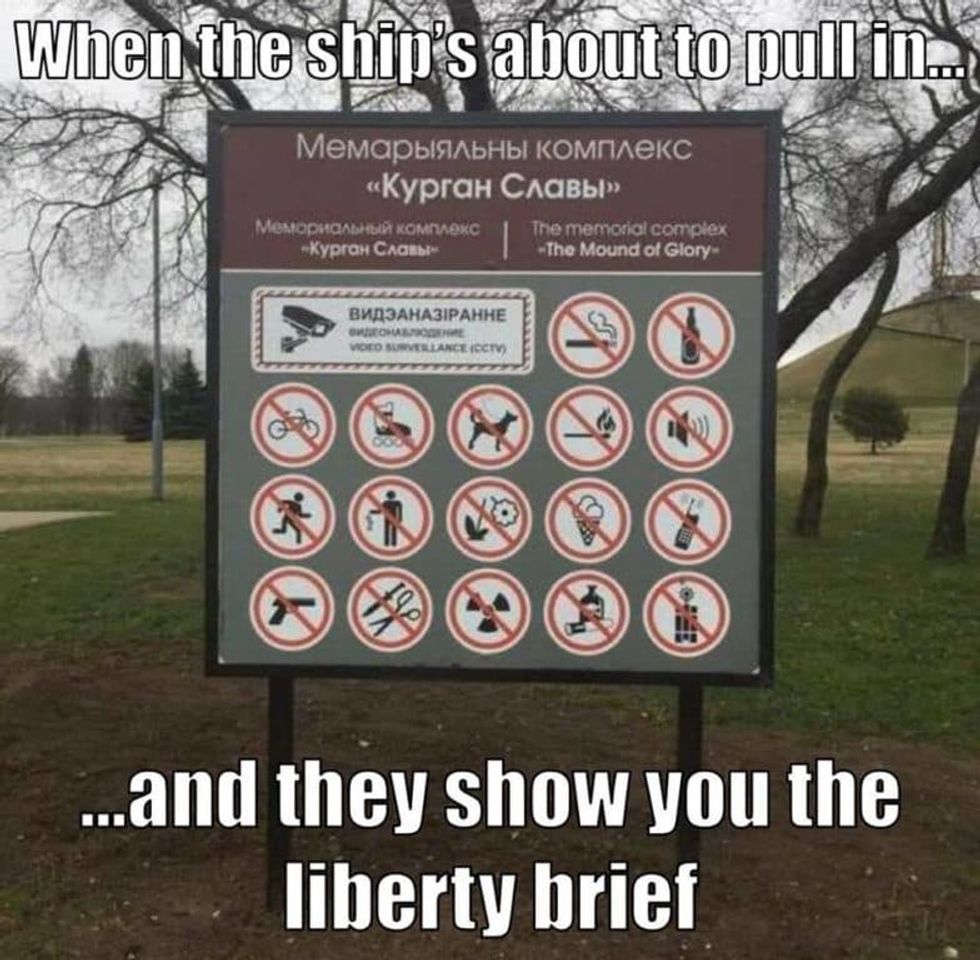 About all you could do there is masturbate.
3. I would not be entirely surprised to learn that Mattis is a Jedi (via Why I'm Not Re-enlisting).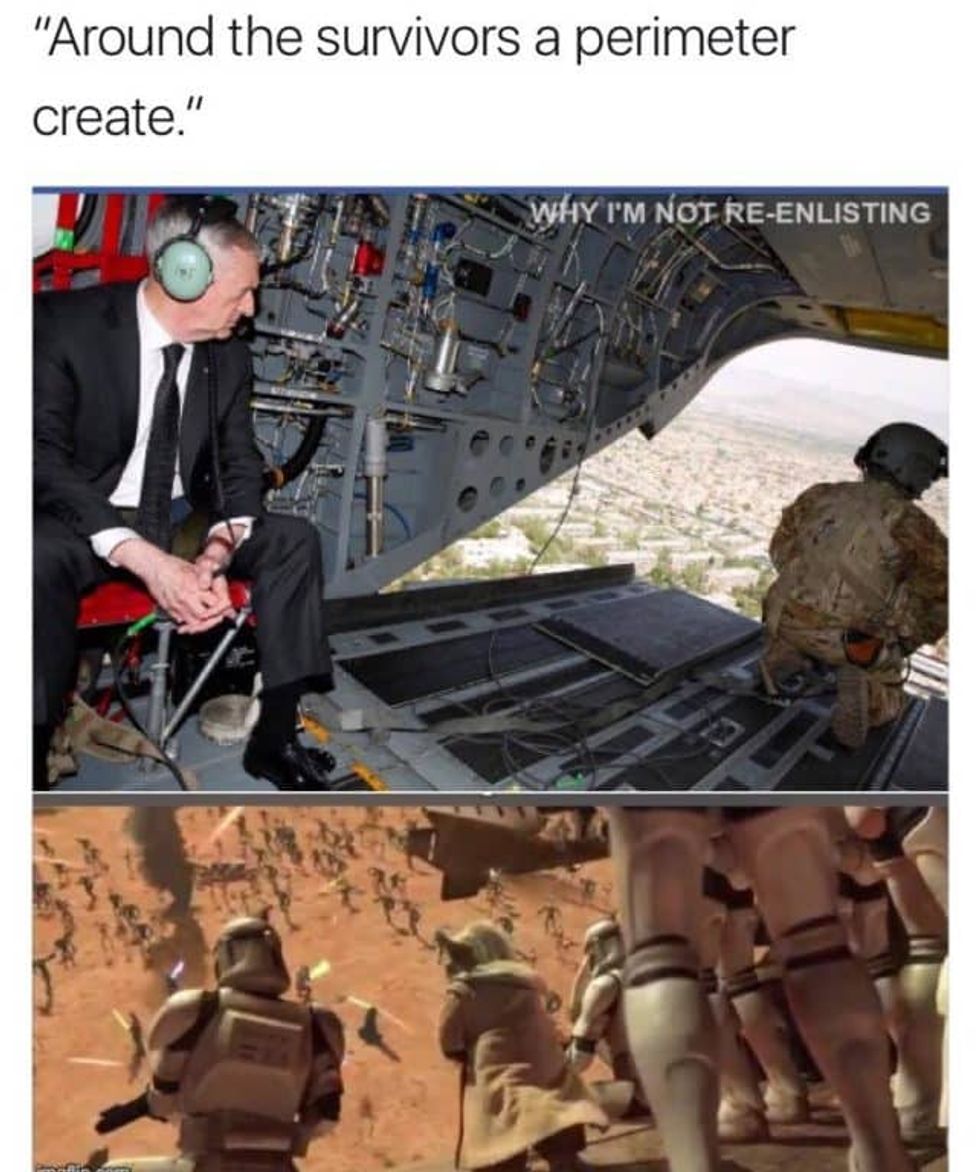 Also wouldn't be surprised to watch Mattis cut 100 enemies down with a lightsaber.
4. At least he warned everyone (via Pop smoke).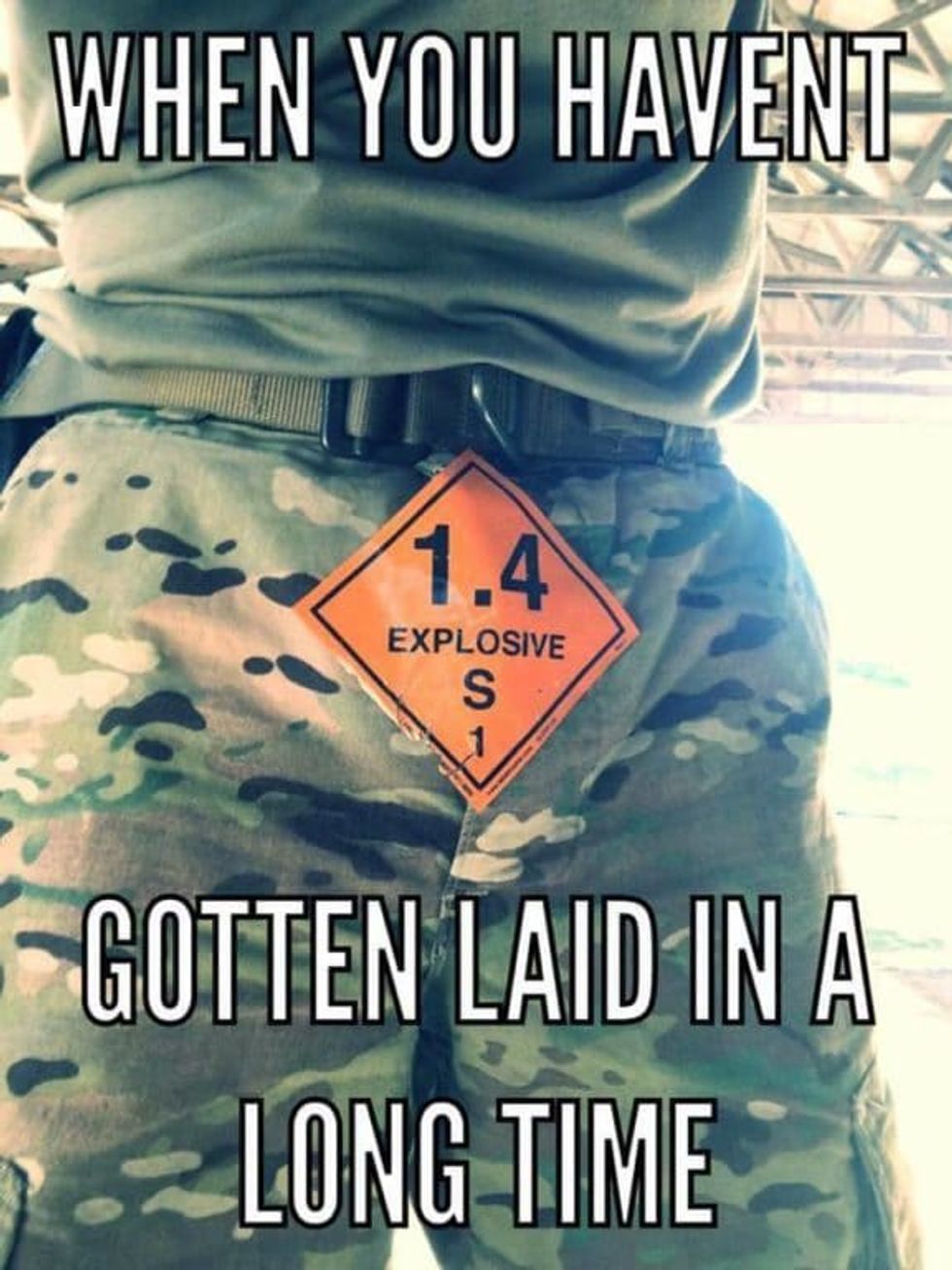 Funny thing is, 1.4 is used when the package, "Consists of explosives that present a minor explosion hazard. The explosive effects are largely confined to the package and no projection of fragments of appreciable size or range is to be expected."
5. Dangit, Air Force. If you would wear helmet bands, you could do it right (via Military World).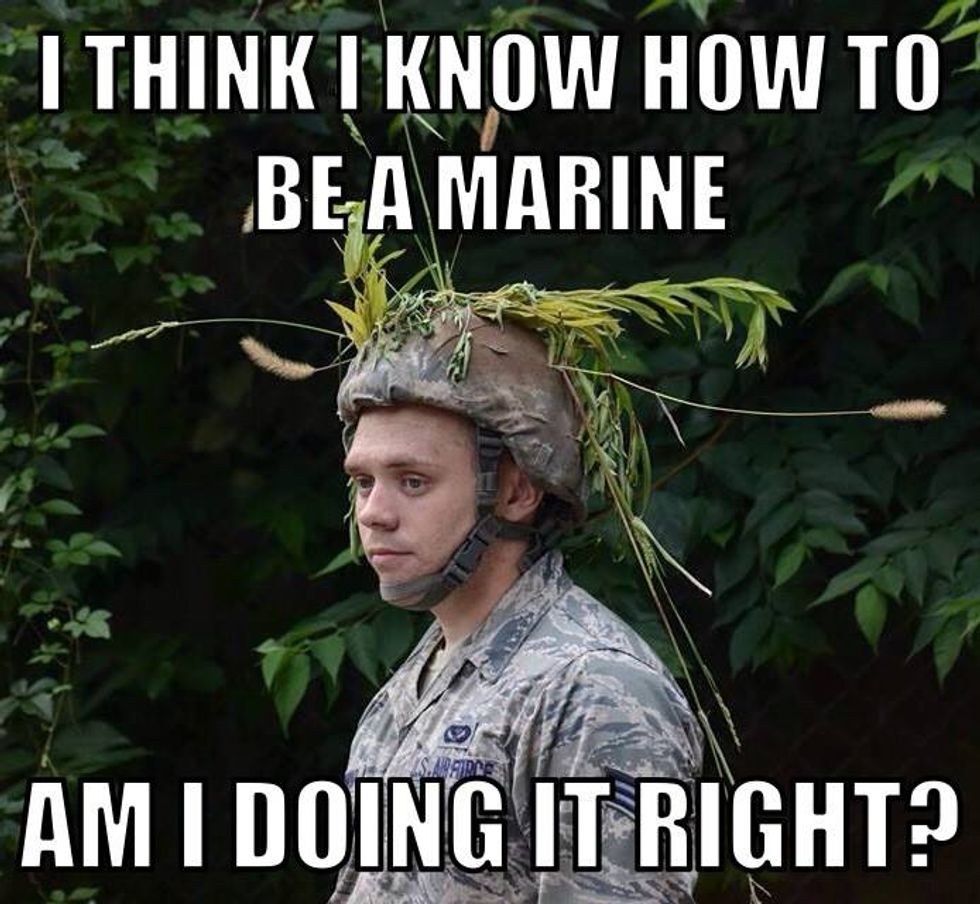 It's almost like the ground forces know how to do this job.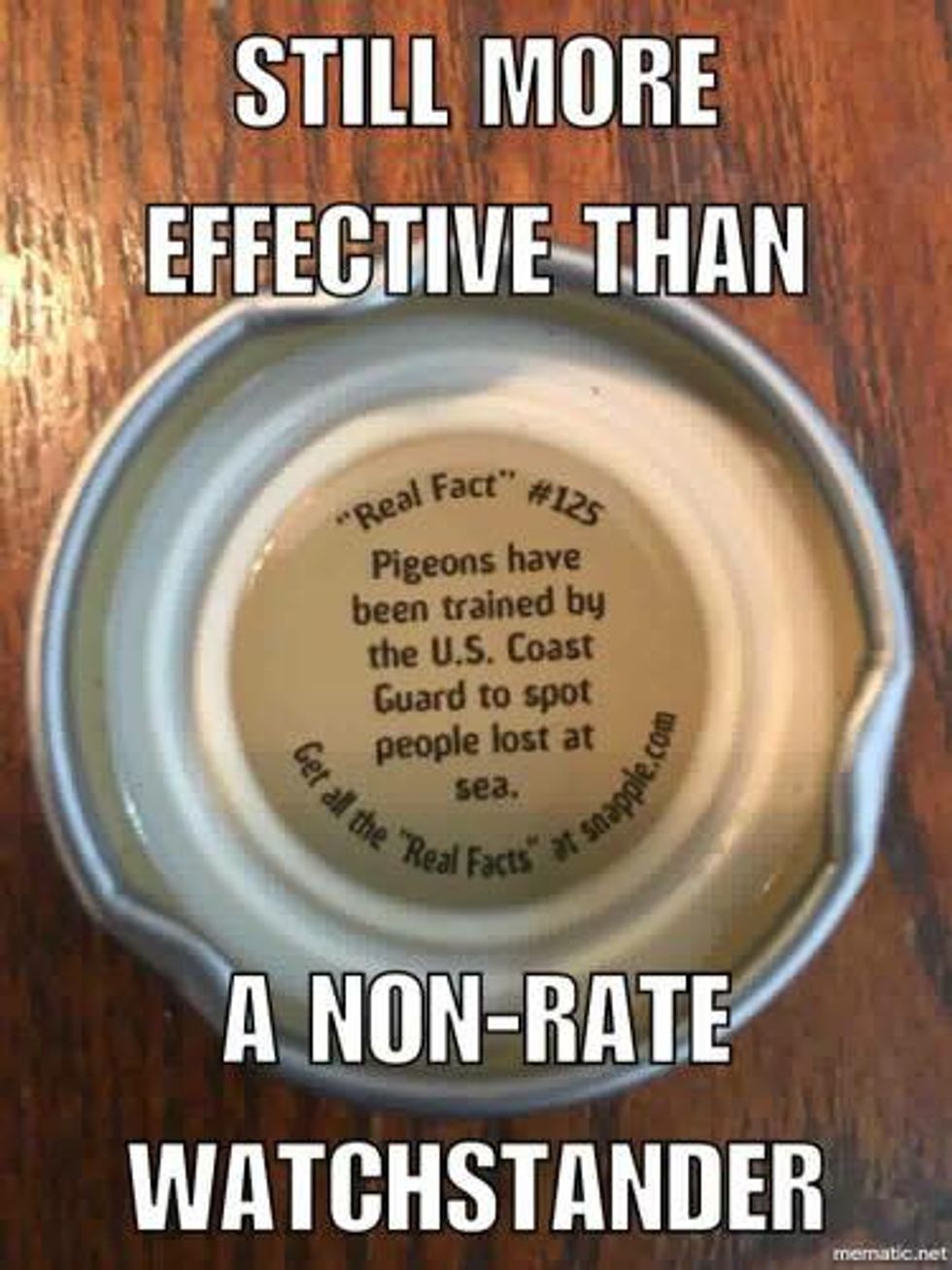 And the pigeons were better than all humans, not just the non-rates. (But they only looked for red, orange, and yellow.)
7. See, my DD-214 won't let me wake up before 8 a.m. (via CONUS Battle Drills).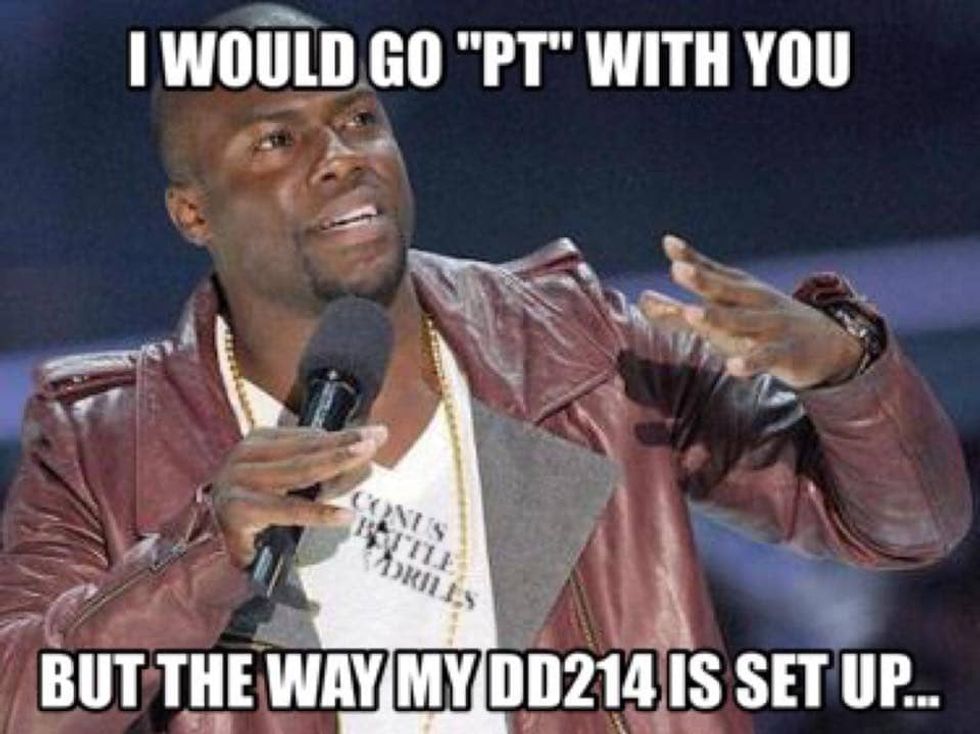 And yeah, it's 8. Not 0800. 'Cause of my DD-214 and all.
8. Better ratf-ck another MRE. No one is making it back for dinner chow (via Awesome Sh*t My Drill Sergeant Said).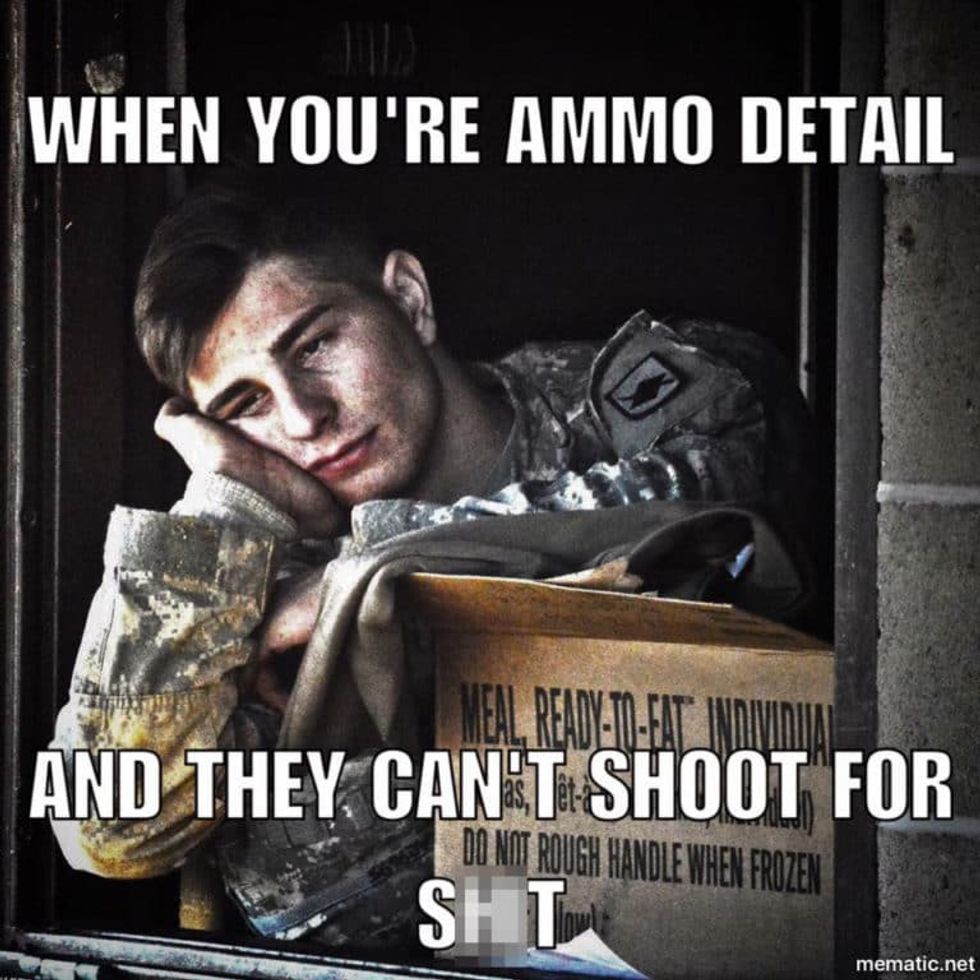 I highly recommend the brisket. Or getting better coaches on the firing line. Either or.
9. Everyone in their reenlistment window, remember that rapidly expanding the military requires lots of people and that means it's a re-enlistee's market (via Coast Guard Memes).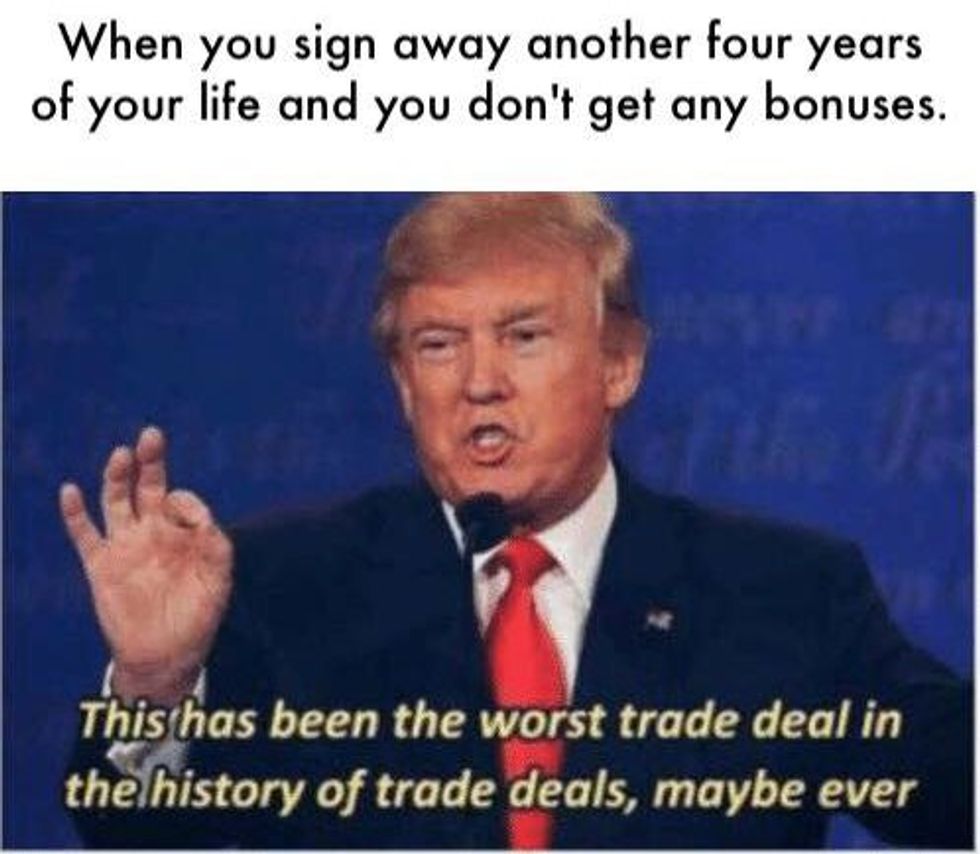 You at least got station of choice or something, right?
10. Huh. Guess I should change out of my Converse before I smoke this dude (via Decelerate Your Life).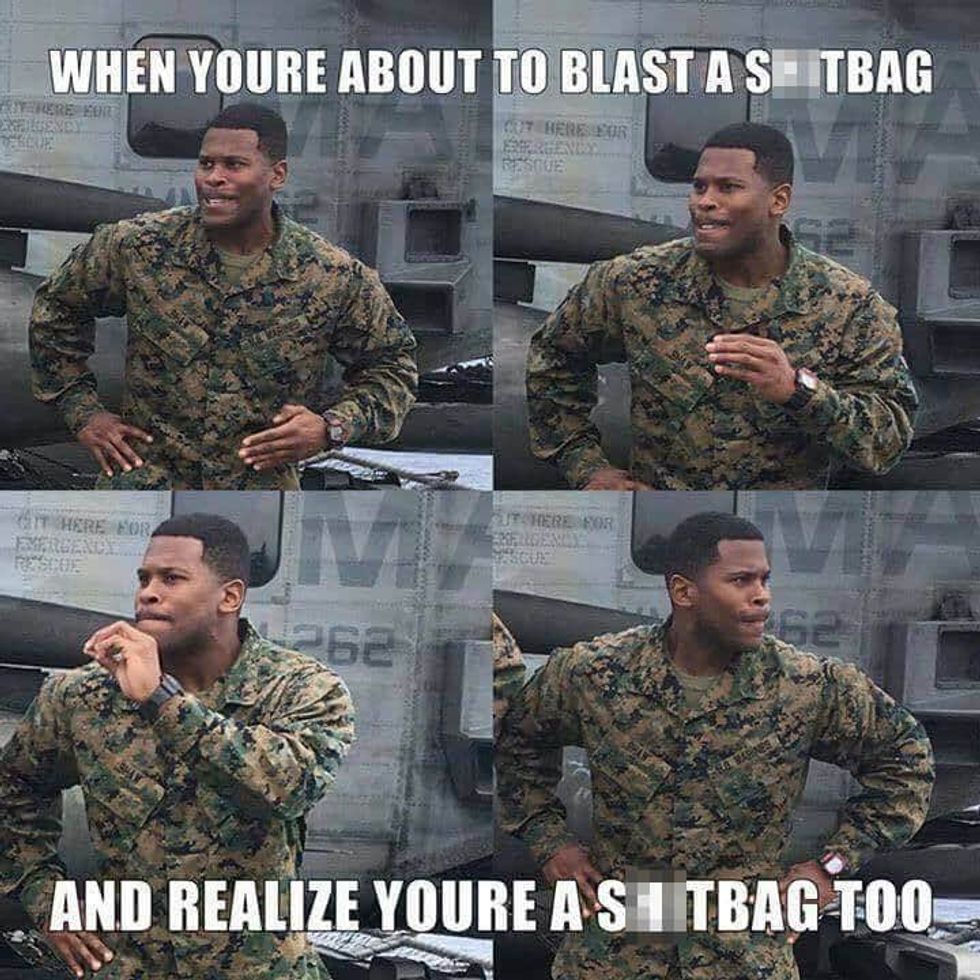 Meh. Not really worth it.
11. This gets dark quickly (via Military Memes).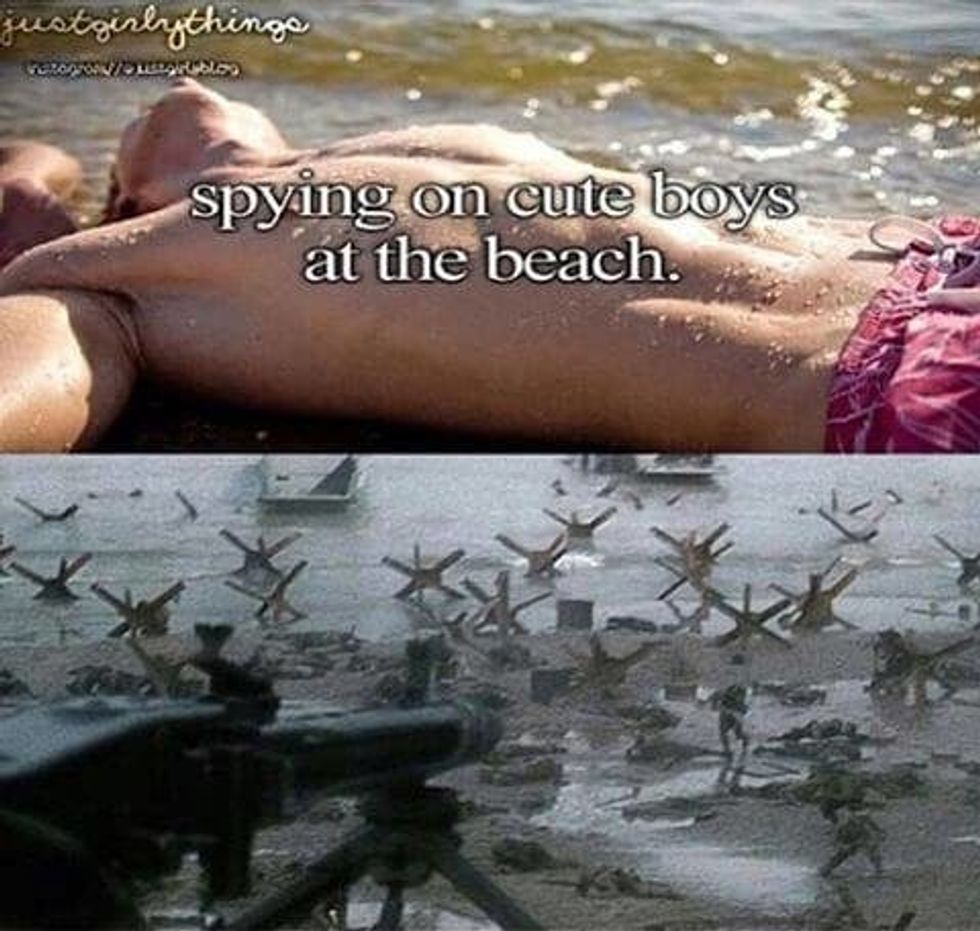 Also, it's not spying if you're using a crew-served weapon on full auto.
12. Seriously, guys, it's not that bad out here (via Why I'm Not Re-enlisting).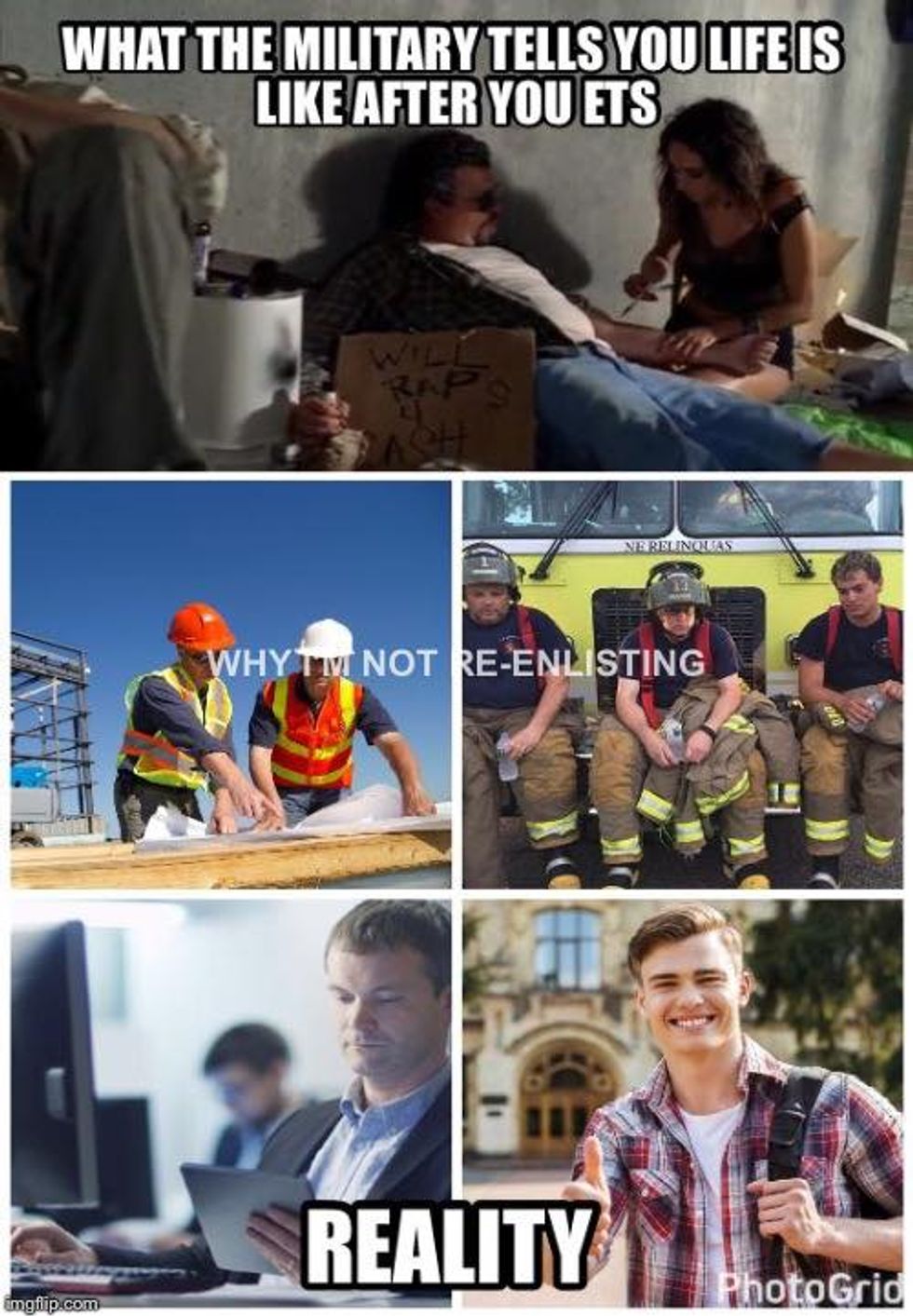 Come use your GI Bill. There's booze. And degrees. And jobs.
13. These missiles got attitude with altitude and they don't need a plane to complete them.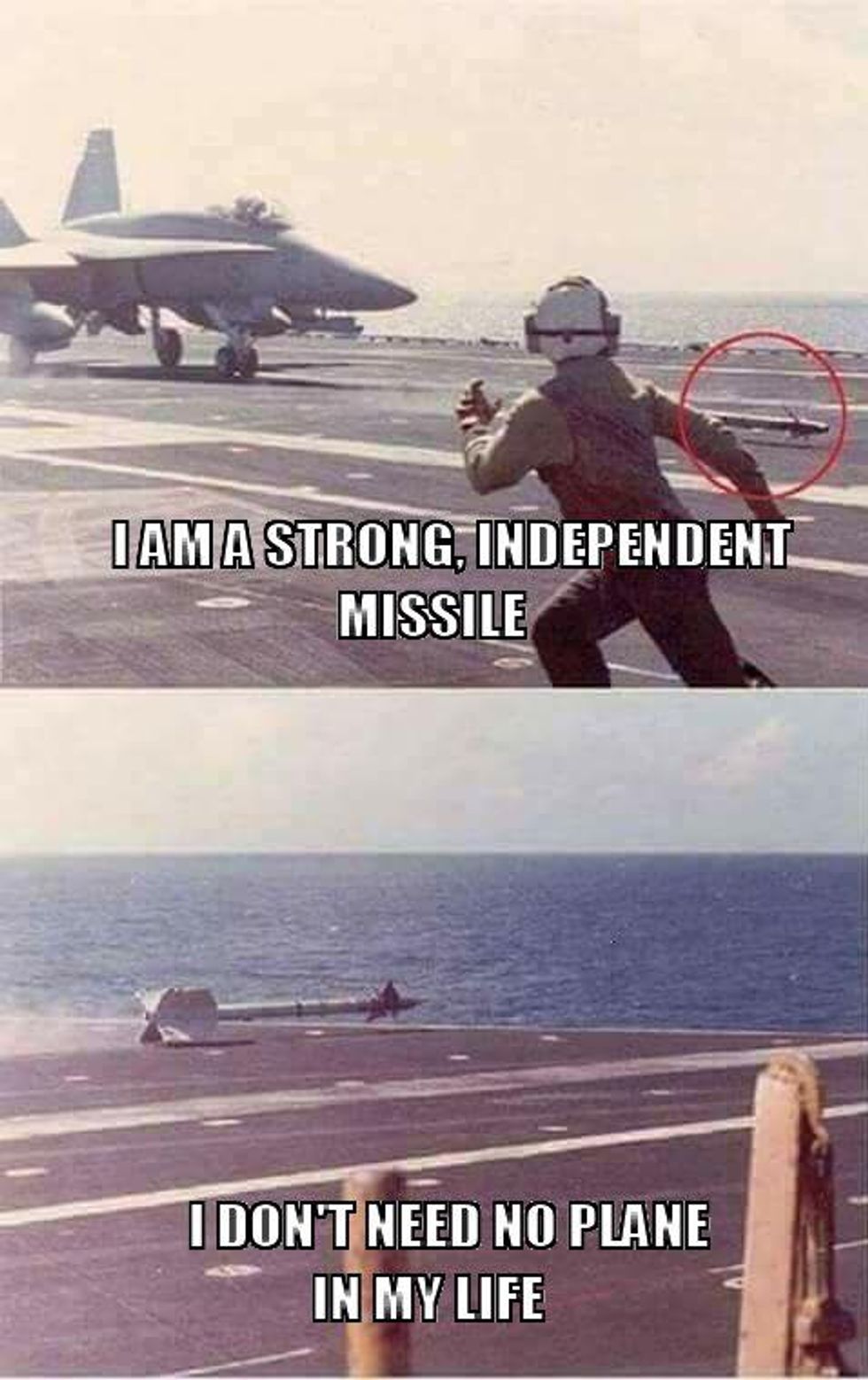 And thanks to someone's royal screwup, it's going to get a chance to prove it.