Articles
February 17, 2017 10:38:03 EST
The week is over, but the memes are neverending. Check out 13 of our favorite military memes of the week below:
---
1. This woobie is my woobie, and we have seen unspeakable things together (via Pop smoke).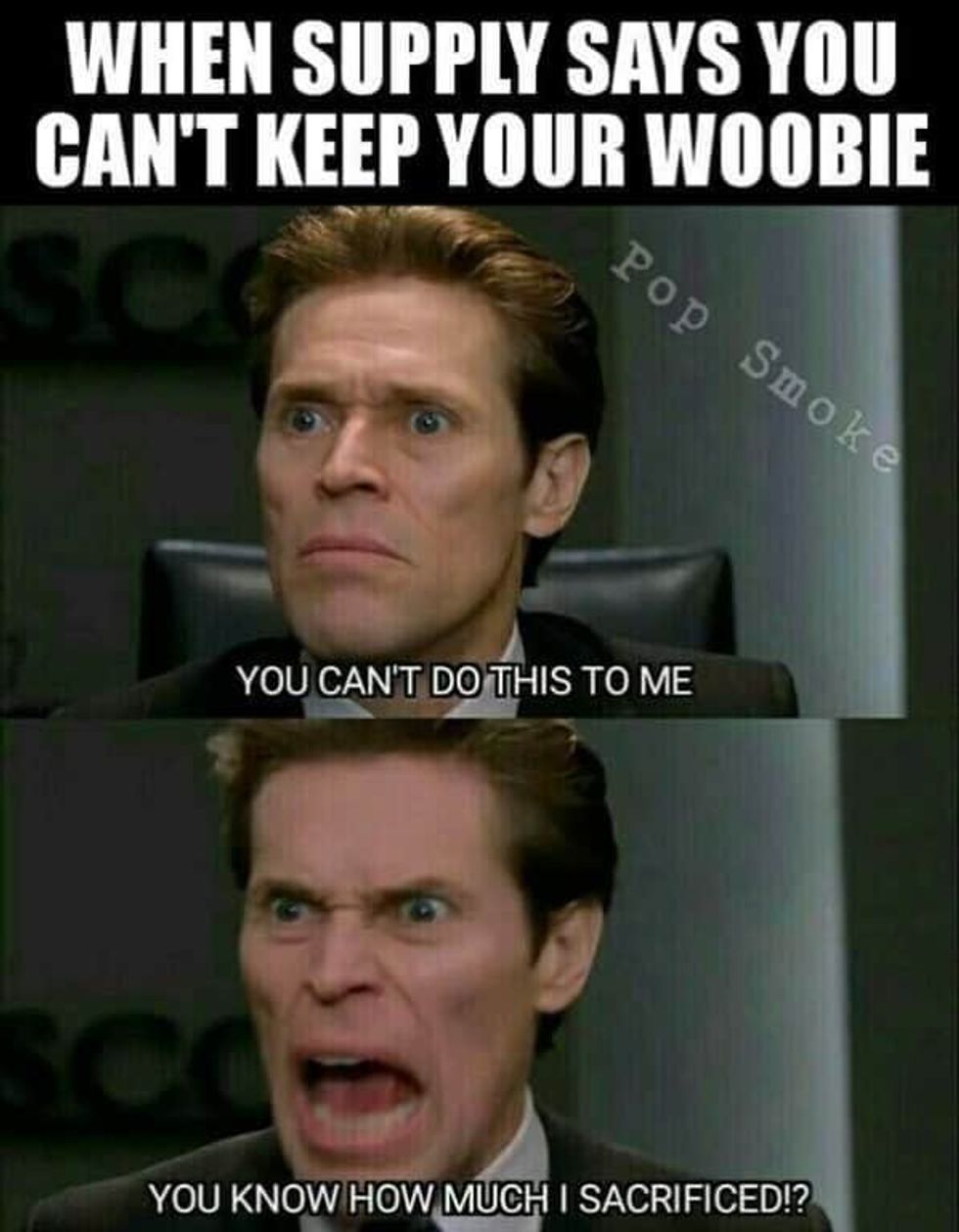 Just take the statement of charges, dude. It's worth it.
2. "Build a wall over the tunnel!"
(via Military World)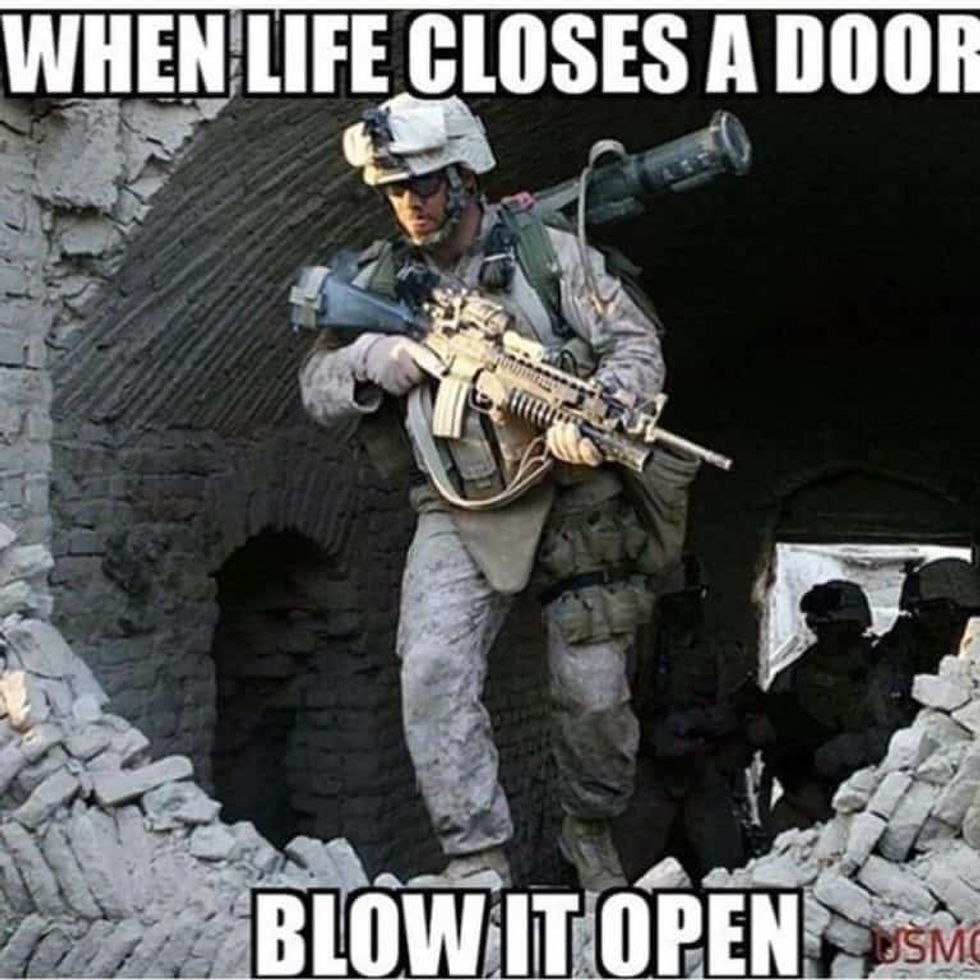 Yeah, that doesn't stop Marines.
3. The flight line plays by its own rules. Like criminal gangs do (via Air Force Memes & Humor).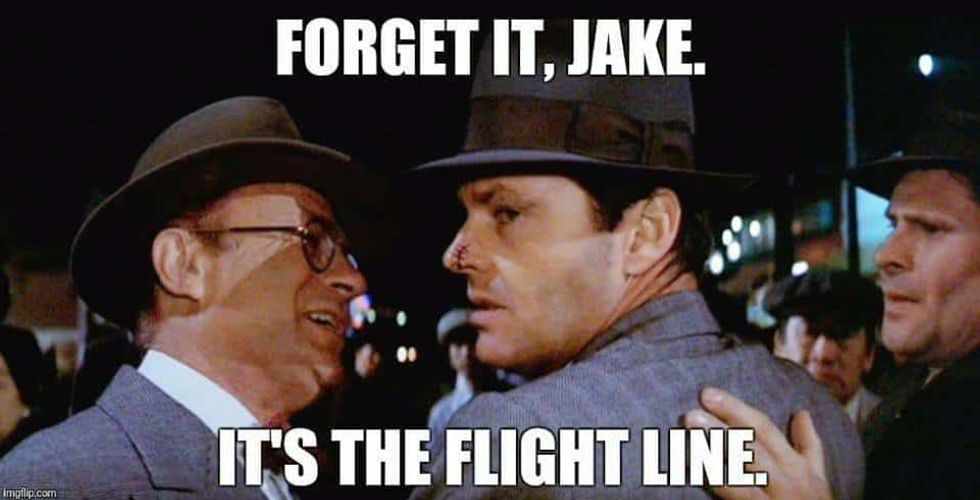 Also, if you don't get this reference, go rent "Chinatown."
4. Admit it, when you're in contact, you would rather those Chair Force fellows were in the chairs than in the gym (via Military Memes).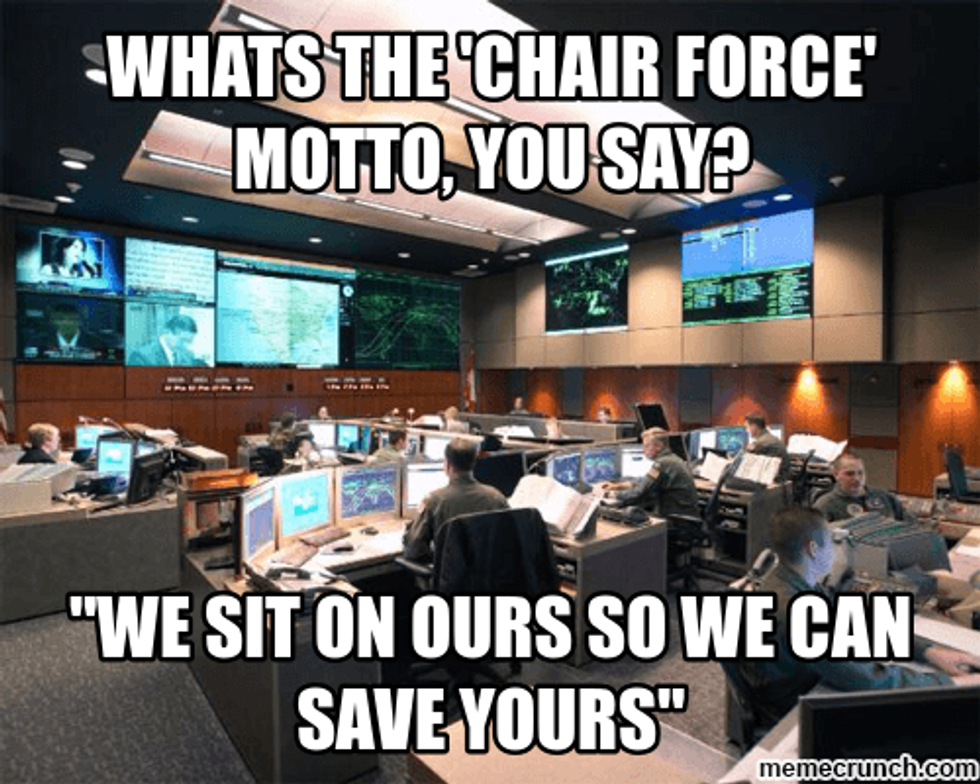 Course, they could go practice some ruck marching when they're off duty.
5. Dream away, fellows. Dream away (via Pop smoke).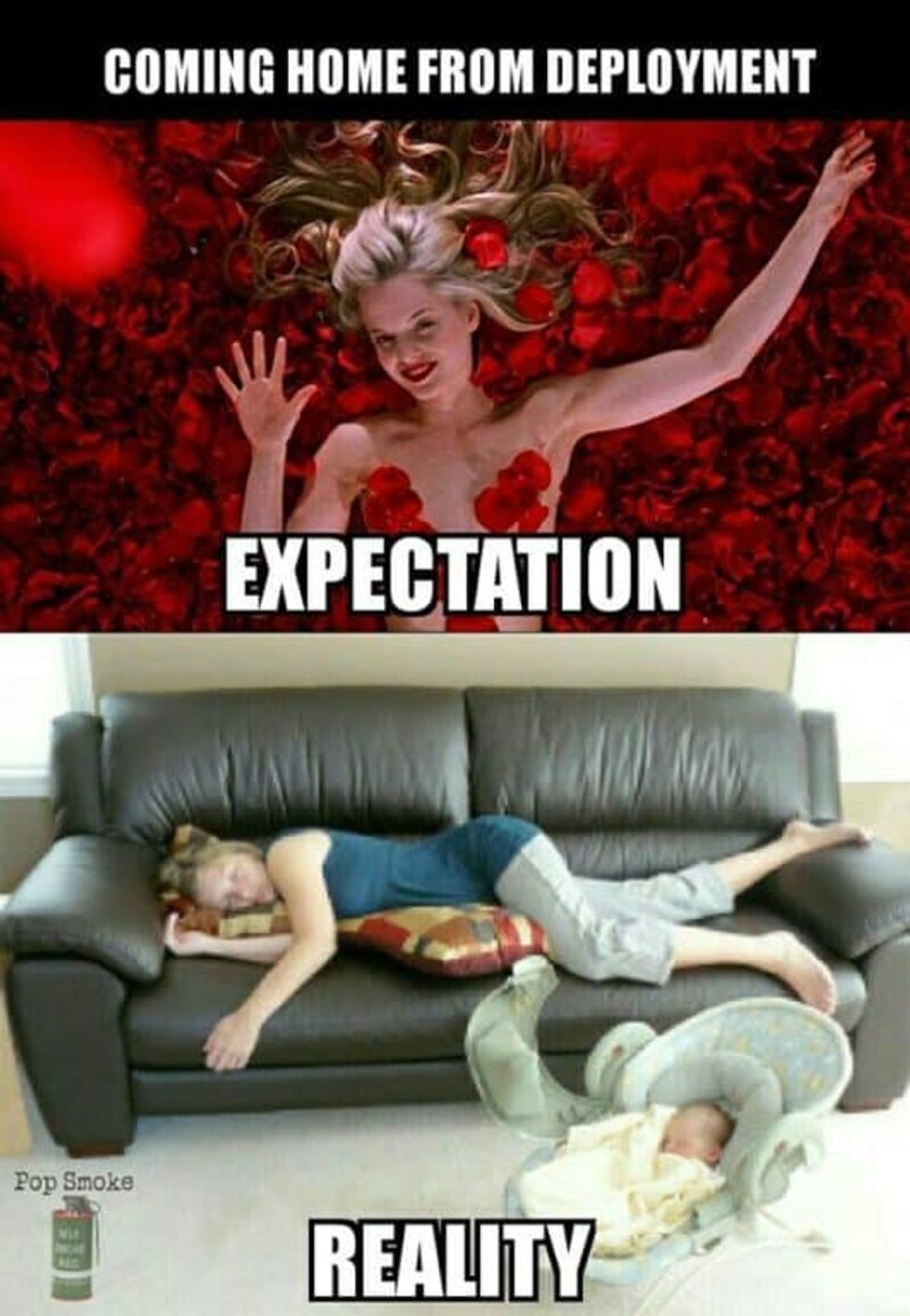 Take a look at the age of that baby. You left her newly pregnant when you deployed and thought you would come back to her full of energy?
6. First sergeants were trying to save your life, Bubba (via Team Non-Rec).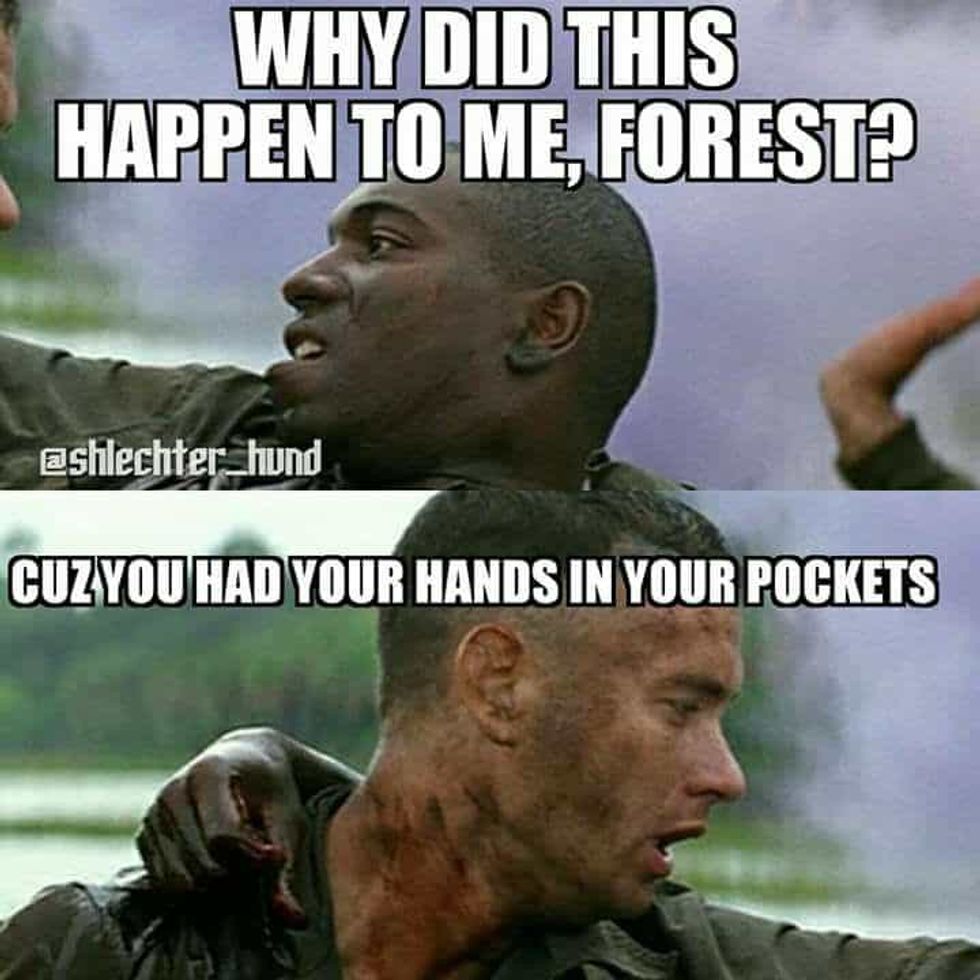 Also would have helped if you kept your dang feet dry, like L-T told you to.
7. Oh yeah, sir? Those were your accomplishments?
(via Shit my LPO says)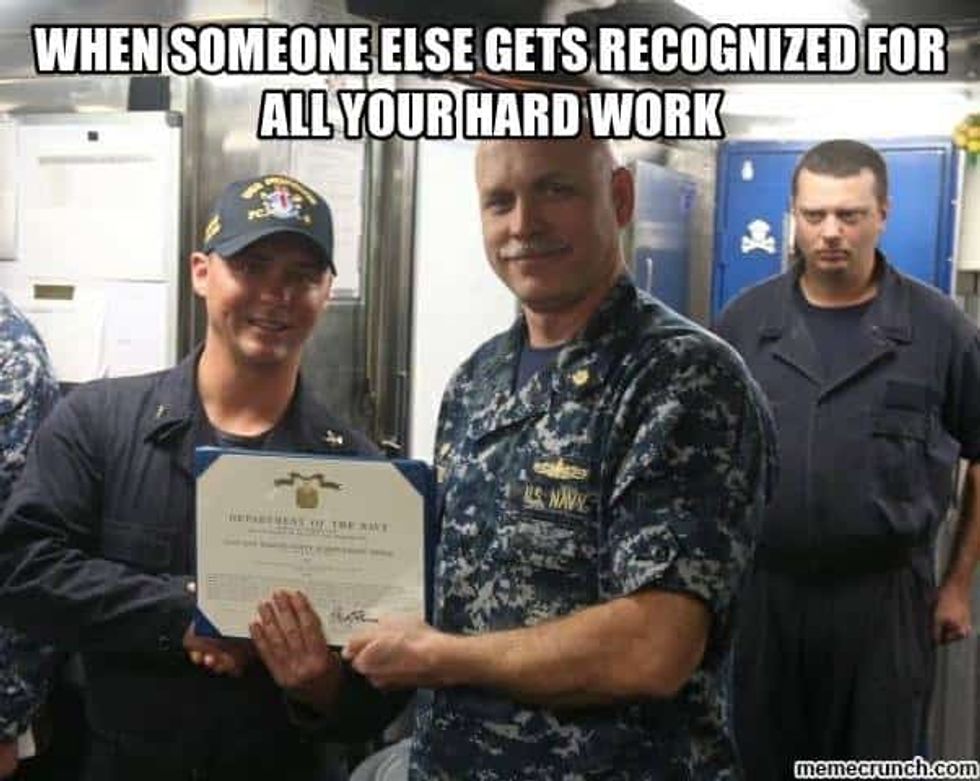 Guess I'll just go over here and keep typing your reports for you.
8. Just give it some liberty, man. Those claws look sharp (via Pop smoke).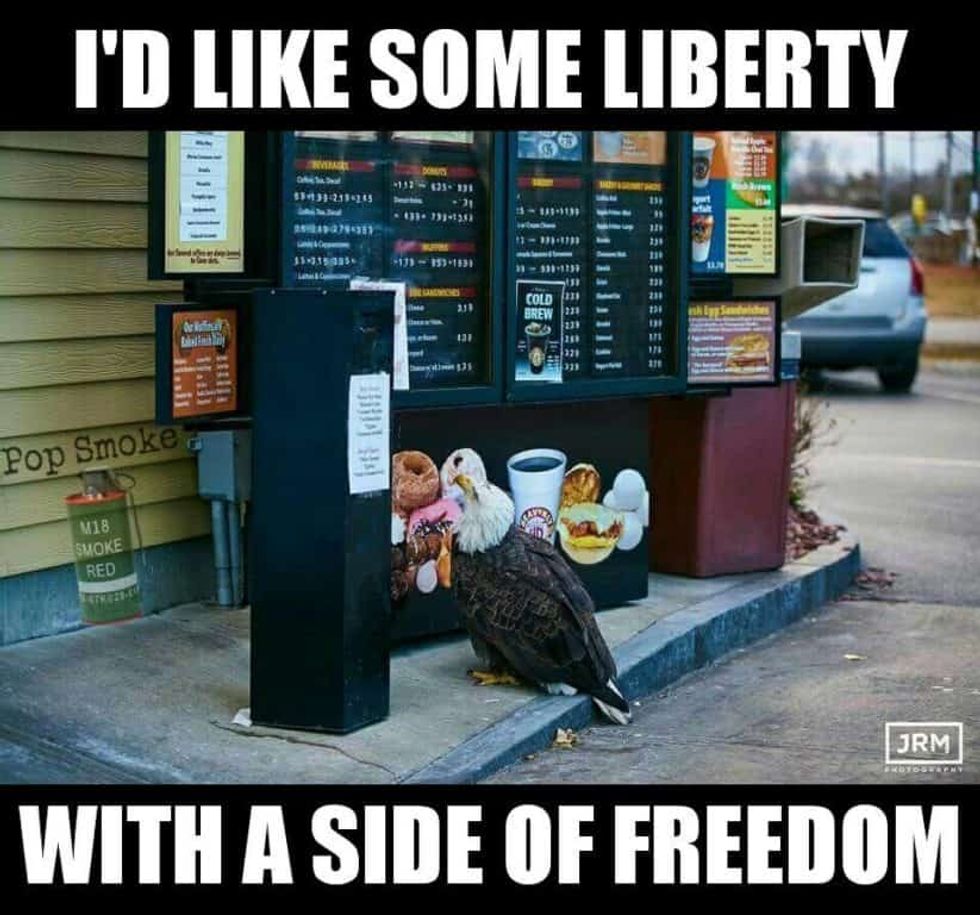 Maybe throw in some donut holes for free.
9. D-mnit, Carl. You never learned to secure your weapon? (via Military World)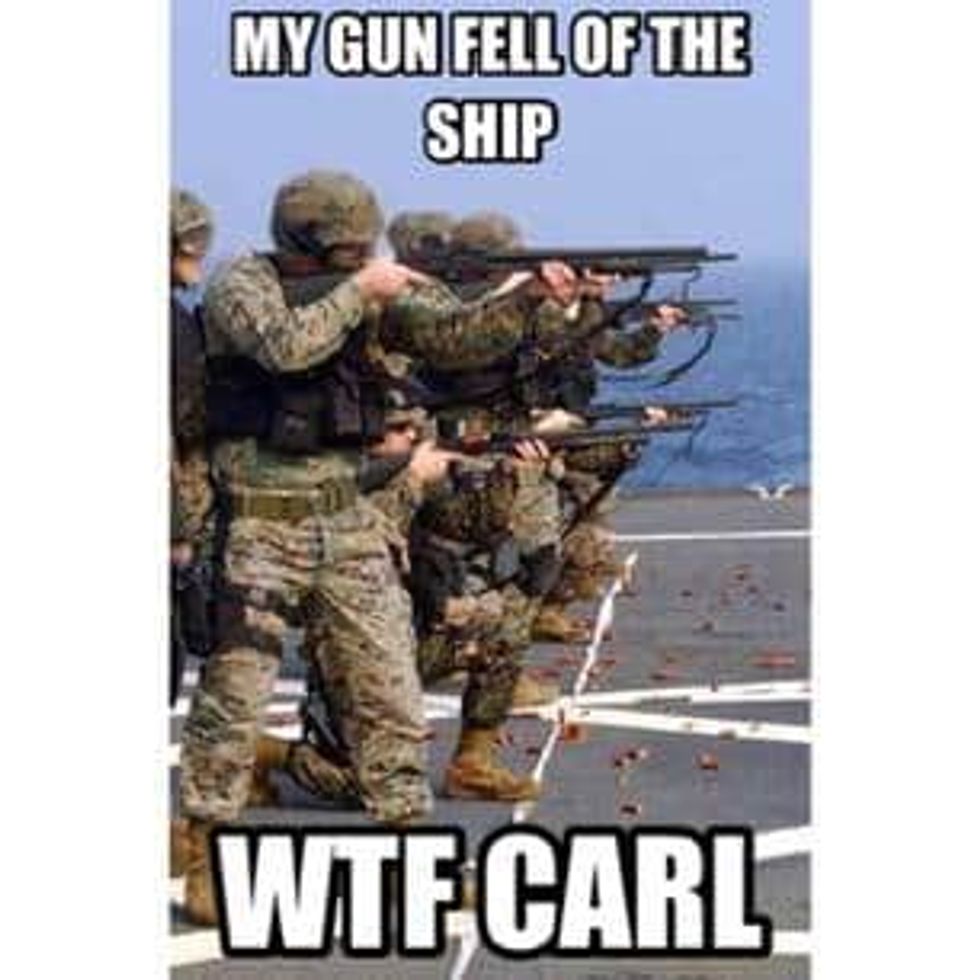 Guess who's going swimming?
10. When you find out where Jodie goes after the housing area:
(via The Salty Soldier)
"What've you got coming in? A-10s? F-15s? 16s? Apaches? Cruise missiles?" "Yes."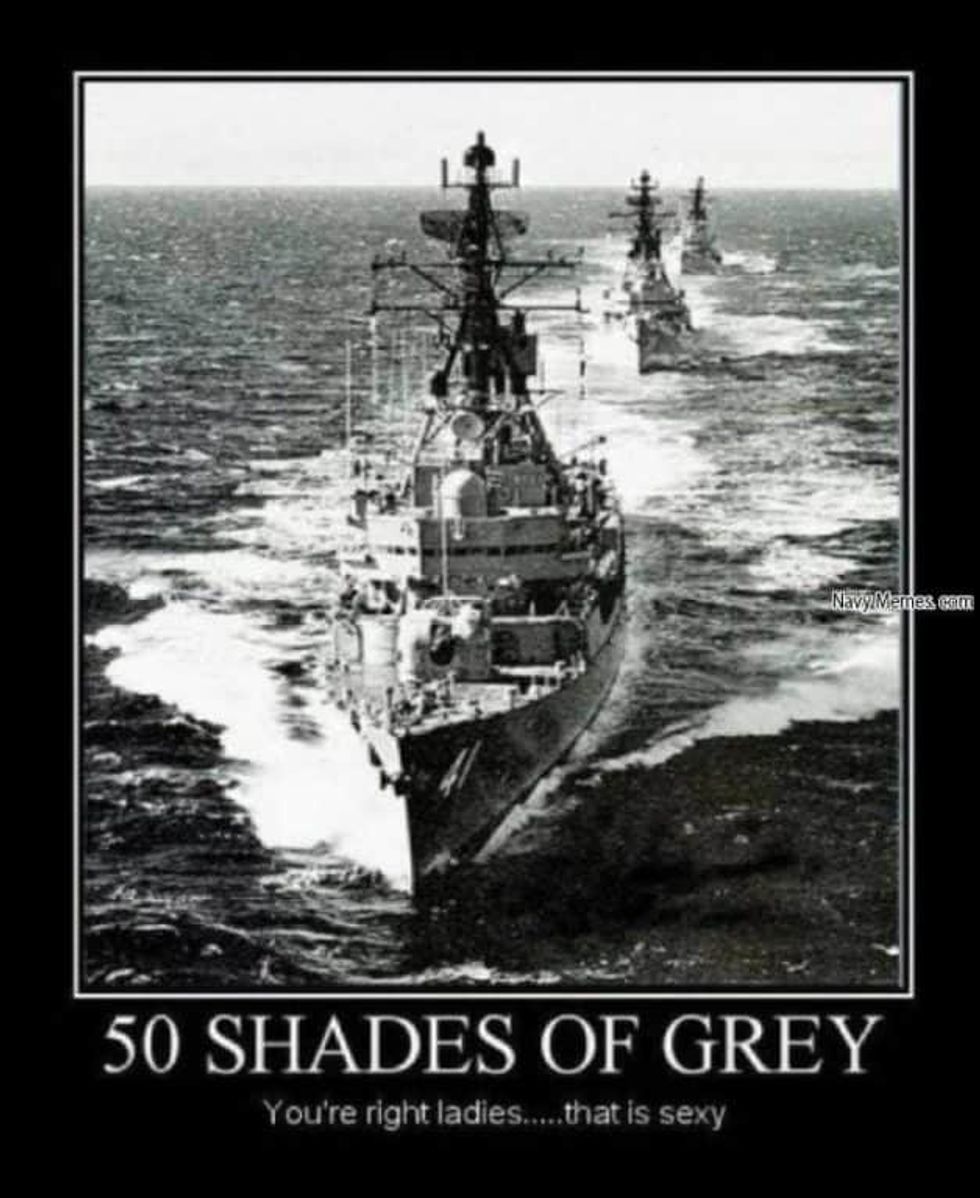 Haze grey and underway.
12. Ummmm ... I'm fine, bro. Keep your motivation to yourself (via The Salty Soldier).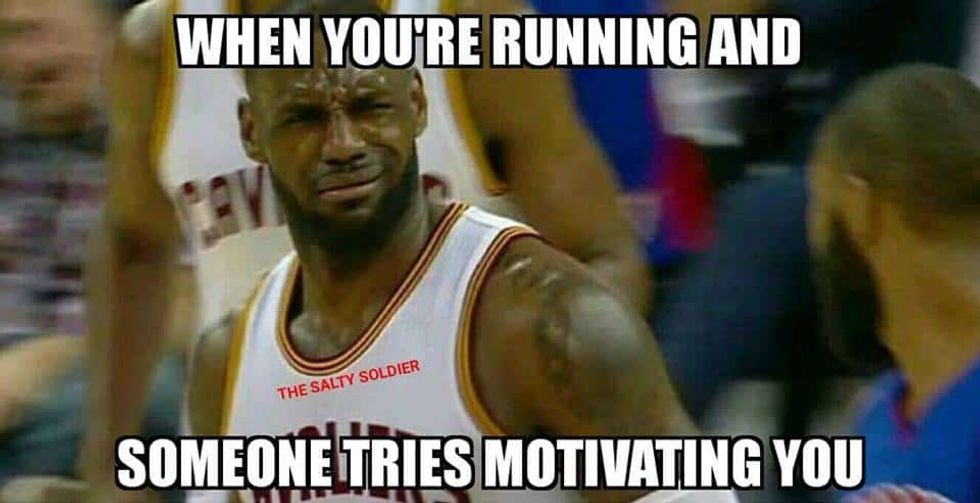 And if that cadence caller could shut up, too, that'd be great.
13. You can tell the safety NCO is phoning it in when:
(via Coast Guard Memes)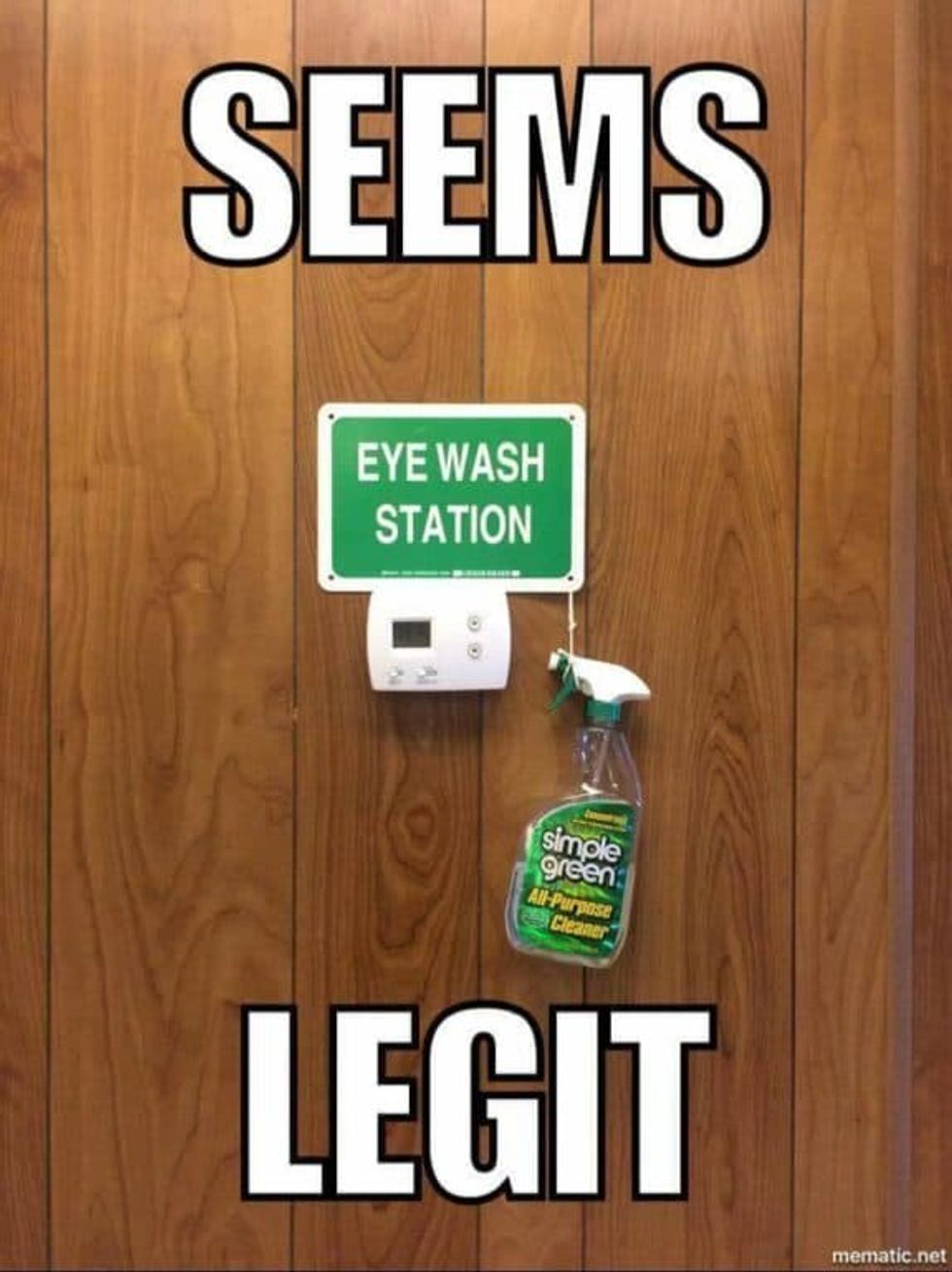 Maybe keep some water bottles handy for the foreseeable future.