Articles
March 07, 2015 08:30:35 EST
It's Saturday, but most of you enlisted fellows blew your paycheck last weekend and are now looking forward to sitting around the barracks this week. To alleviate your boredom, here are 13 military memes that made us laugh.
---
See, we know about you, privates.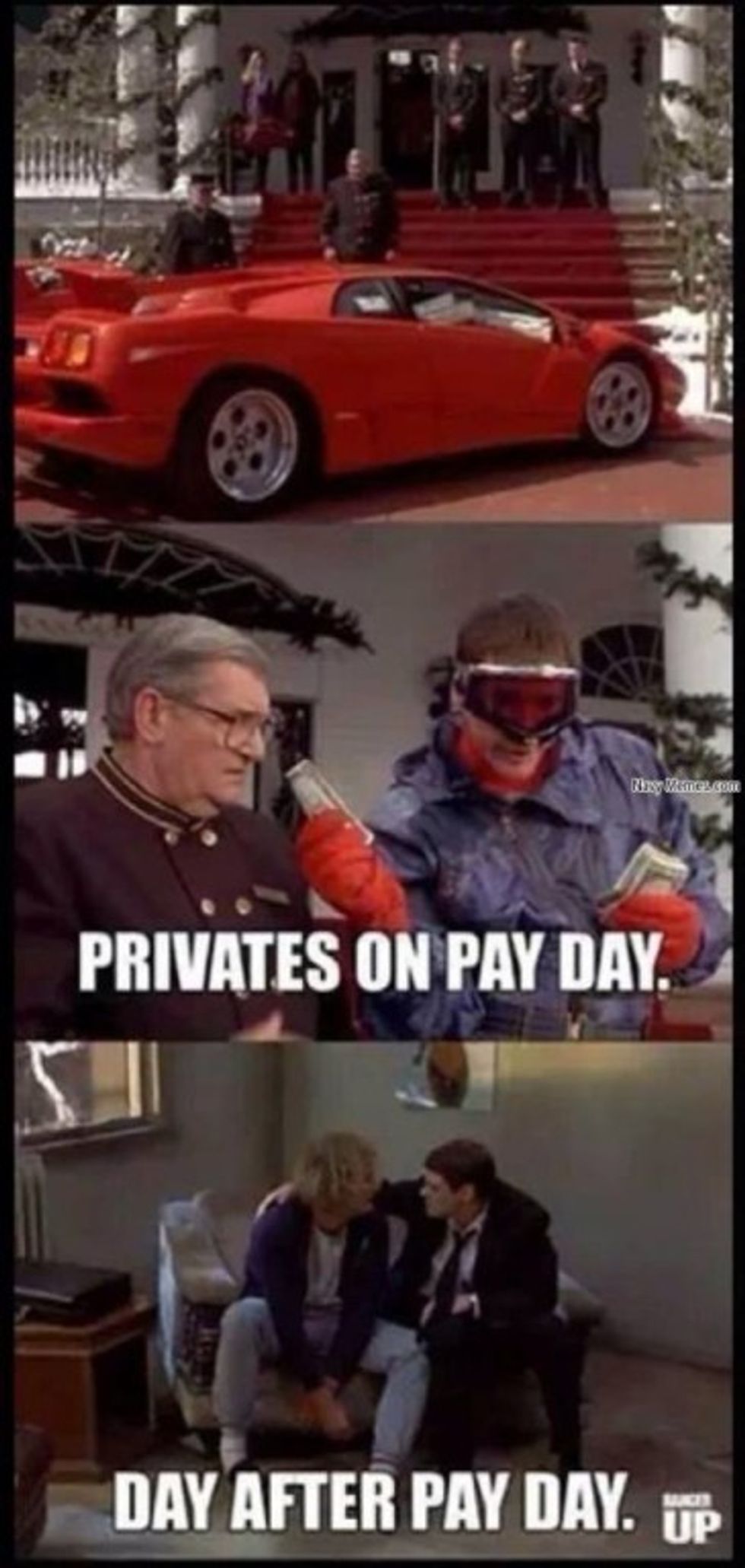 You just have to learn to budget. When you get your paycheck, put away 25% of it for beer for NEXT weekend.
Yay, submarines! A phallic object filled with phallic objects!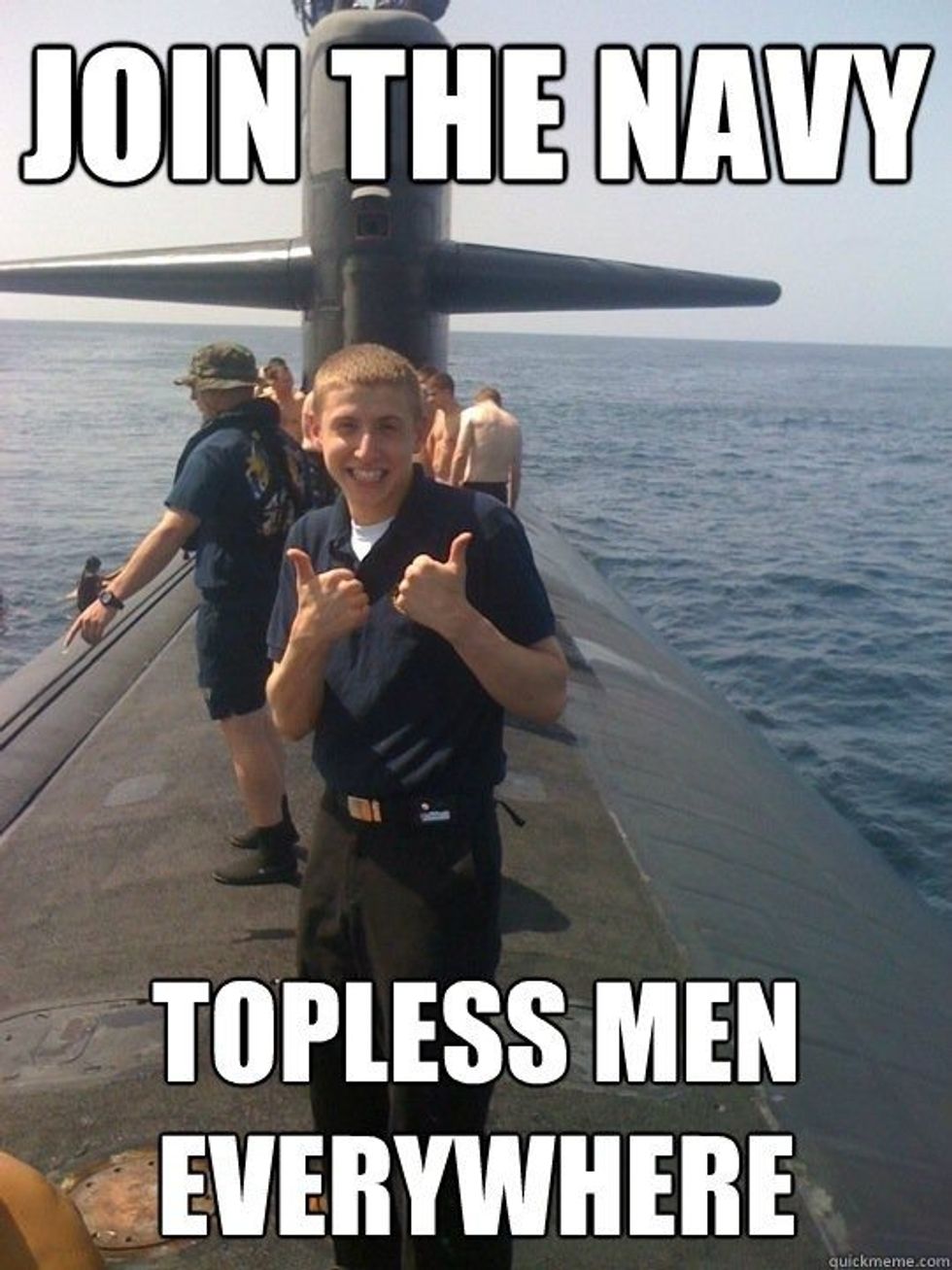 Topless submariners have the added bonus of paler skin.
Look at all that gear. He must be one of Jabba's elite guards.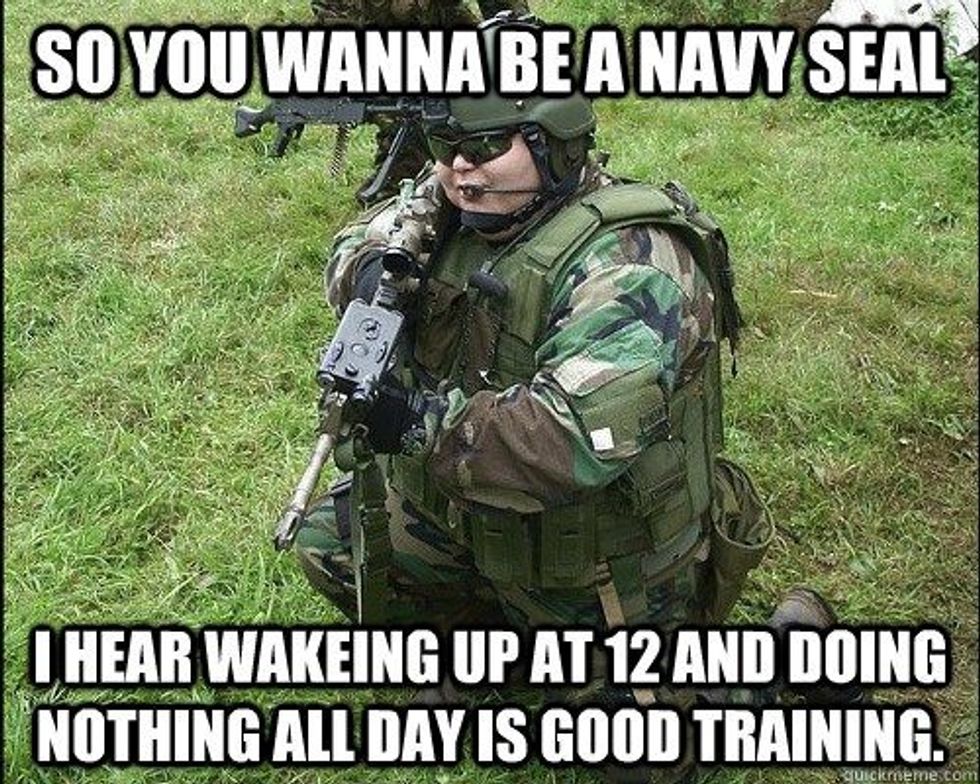 No way this guy does nothing all day. Chub like that takes hours and hours of eating every day.
 Security Forces are essentially the Air Force's infantry ...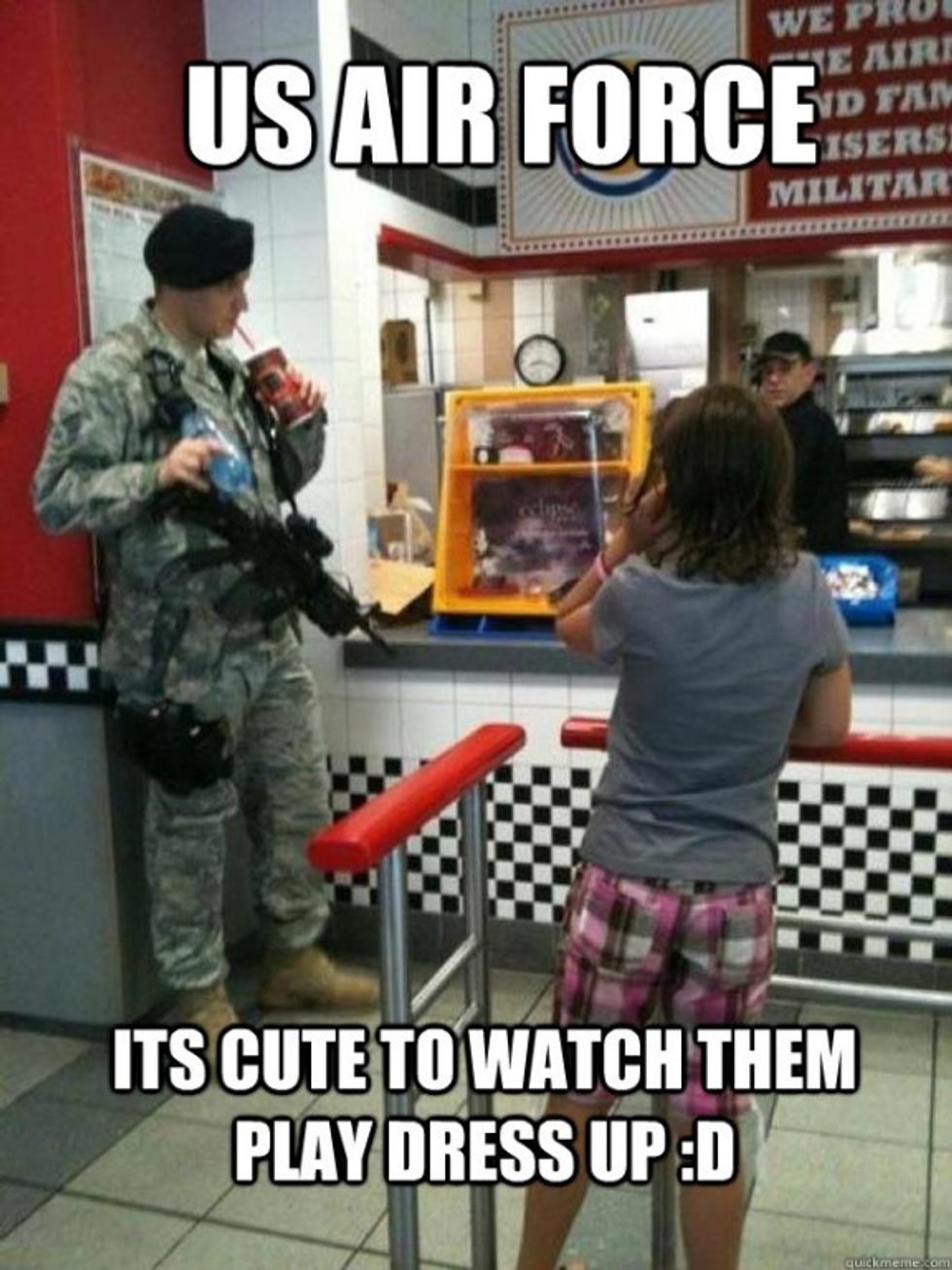 ... an airman once told me with a shockingly straight face.
Conservation of resources is important to Marines.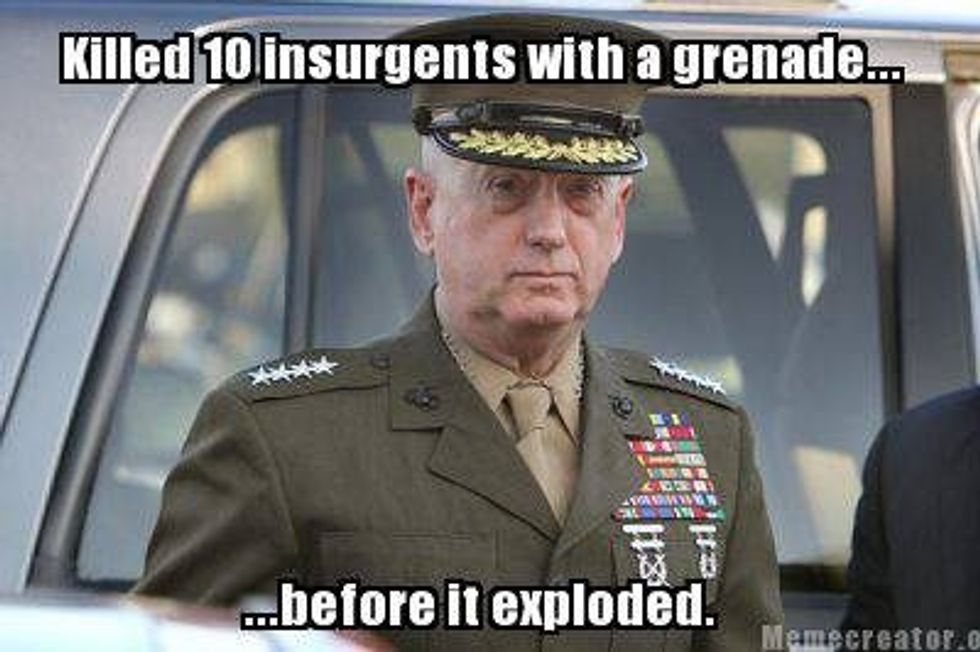 Mattis doesn't run out of ammo. He runs out of enemies.
Poor helicopter must have overheated.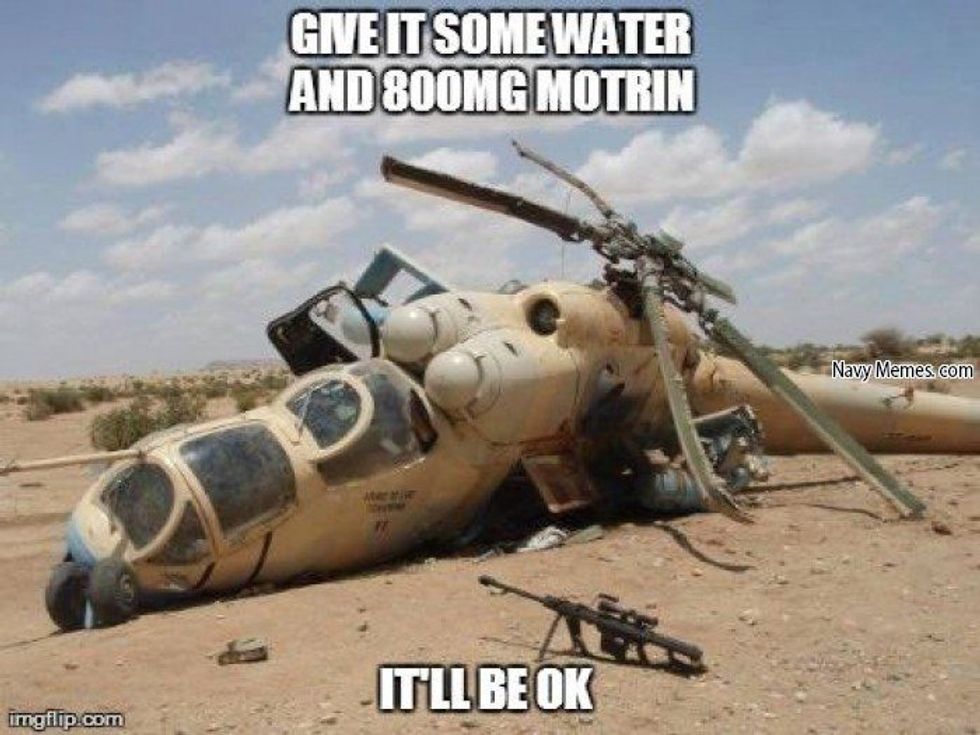 Maybe loosen its boots and drag it into the shade for a minute.
Complain all you want; you know the reason.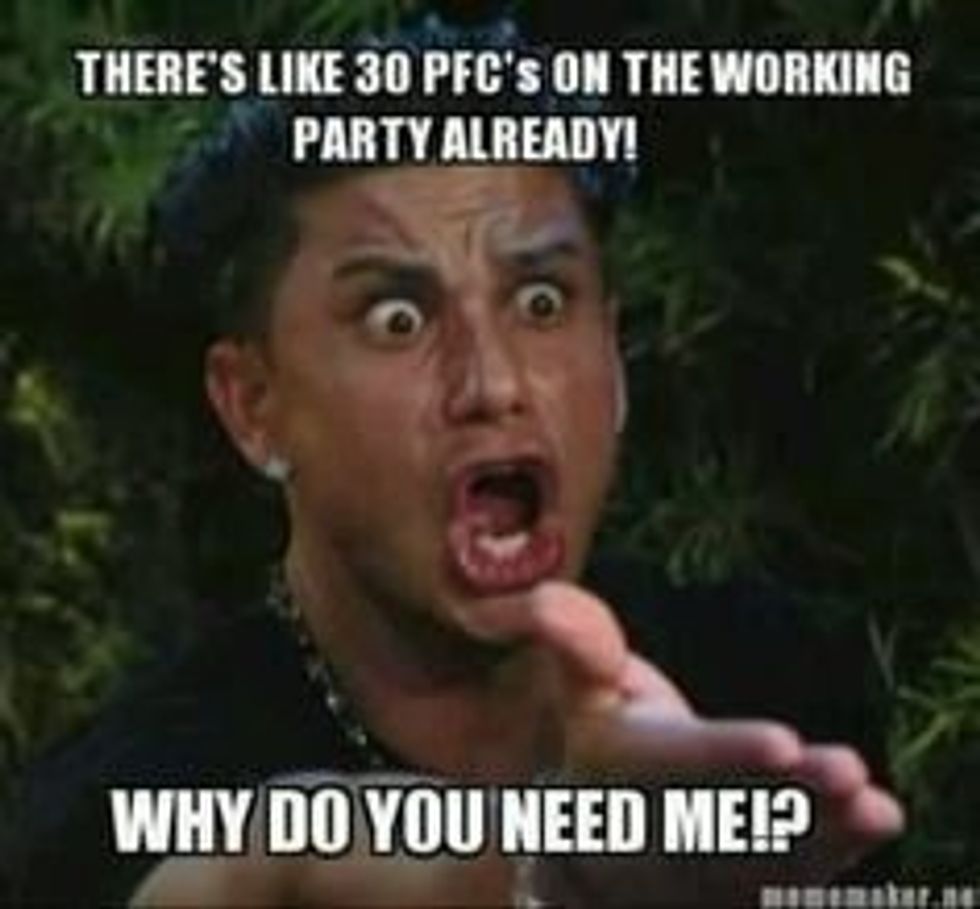 What!? People are stealing valor?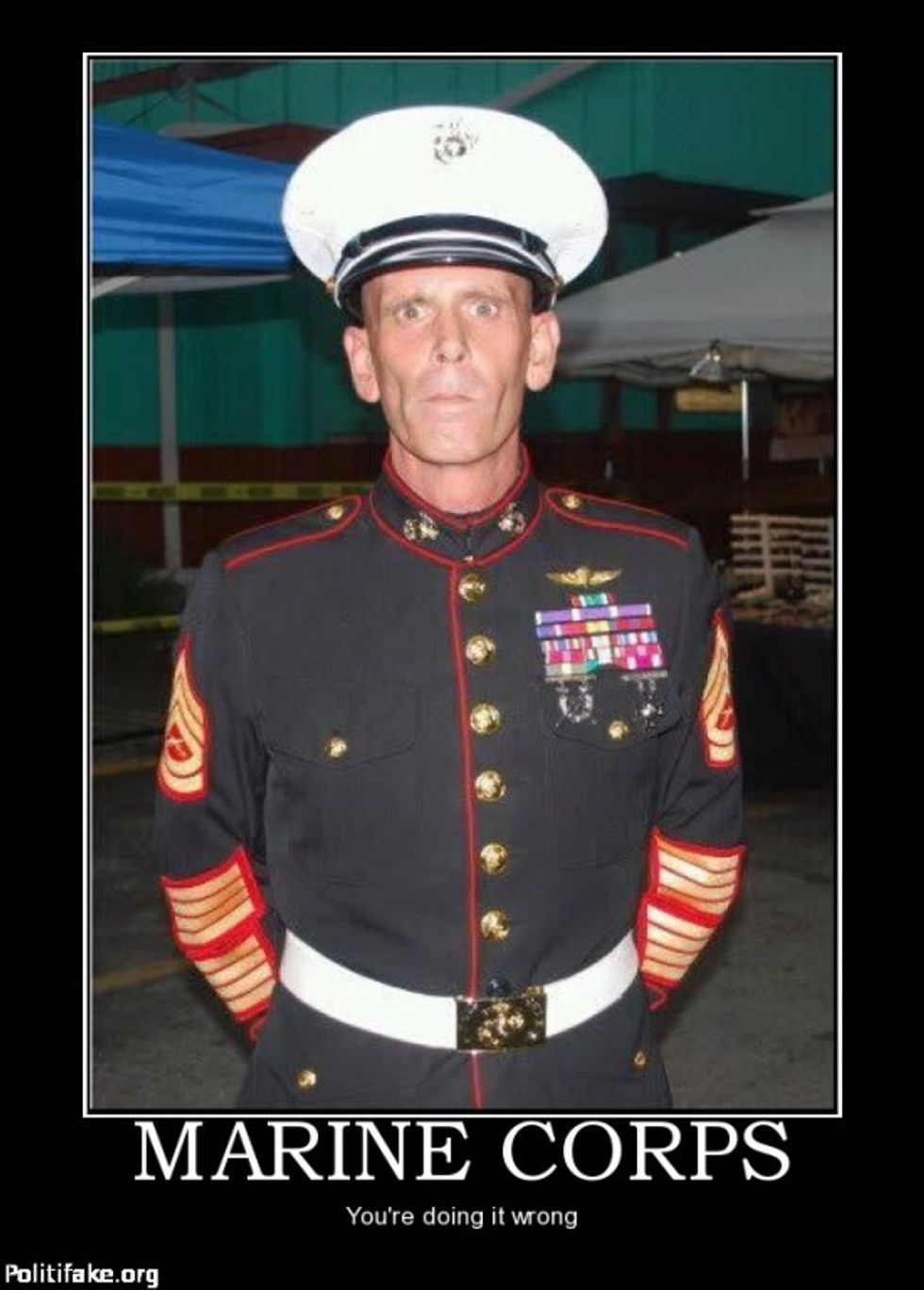 I love his face. "How did you spot me!?"
It would be funnier if the photos weren't pretty close to accurate.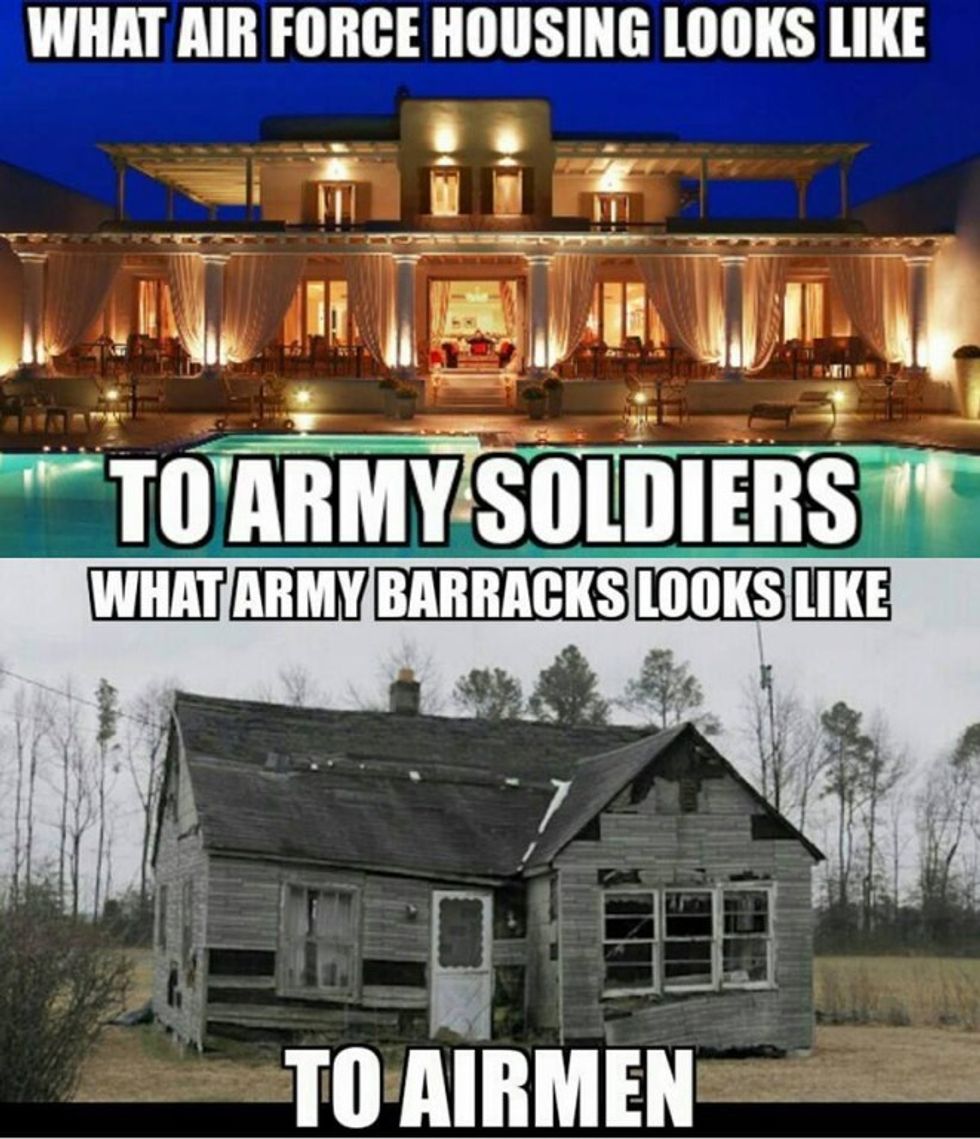 And the Air Force would complain about the pool while the Army would discuss how sweet that new screen door is.
Maybe Army Strong wasn't a brag but an excuse.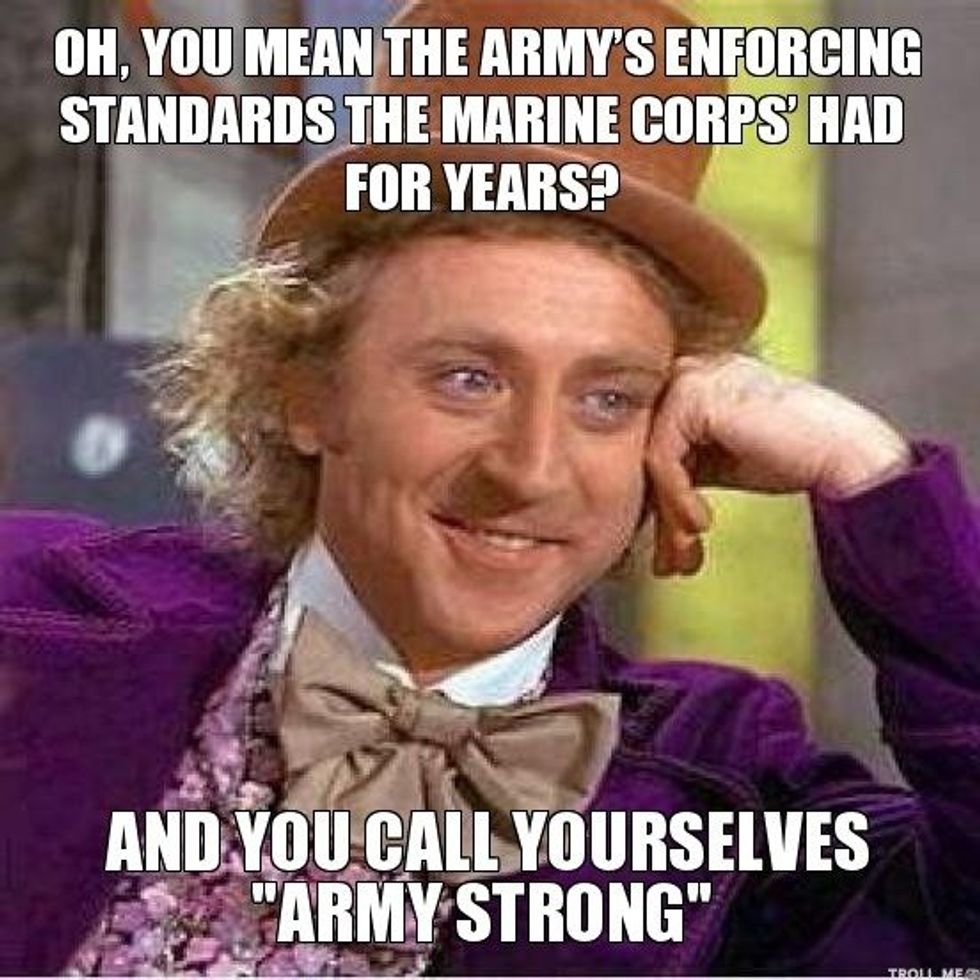 Listen, Wonka, with your shenanigans you wouldn't have survived in either service. You'd have been a seamen.
Don't! It's a trick!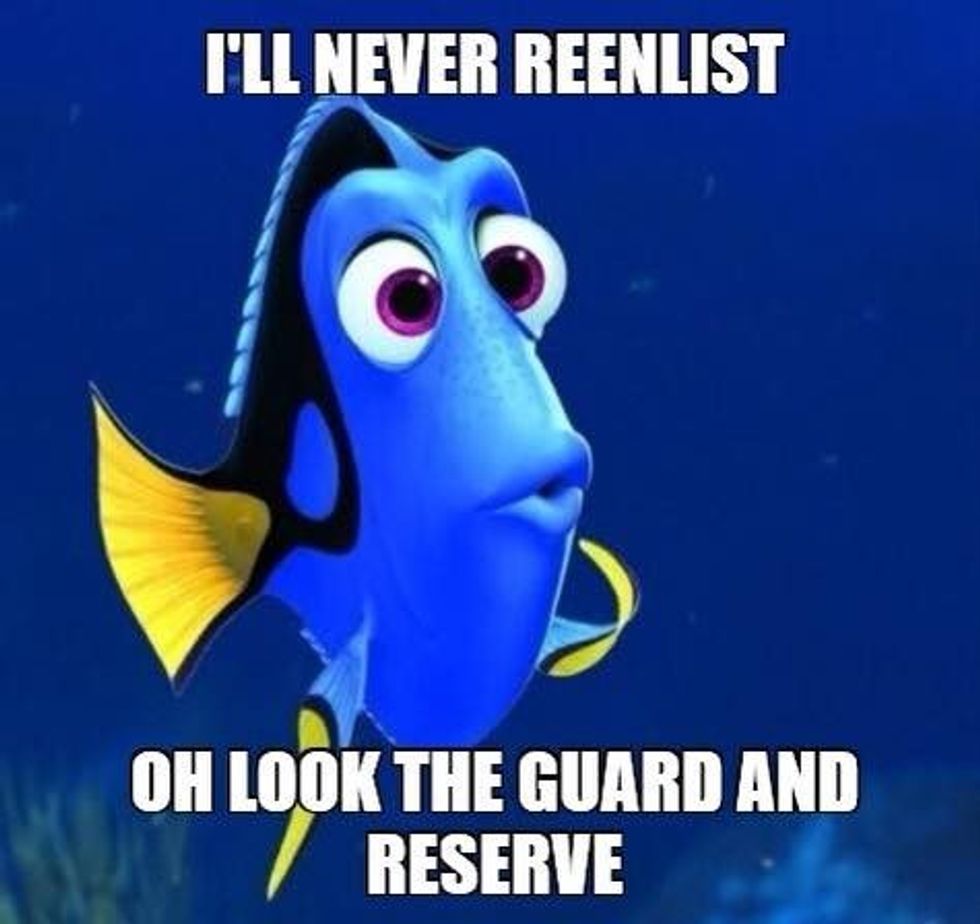 Seriously, the guard and reserve components are like the light at the end of the angler fish in that movie.
It doesn't stop Air Force, it just delays it.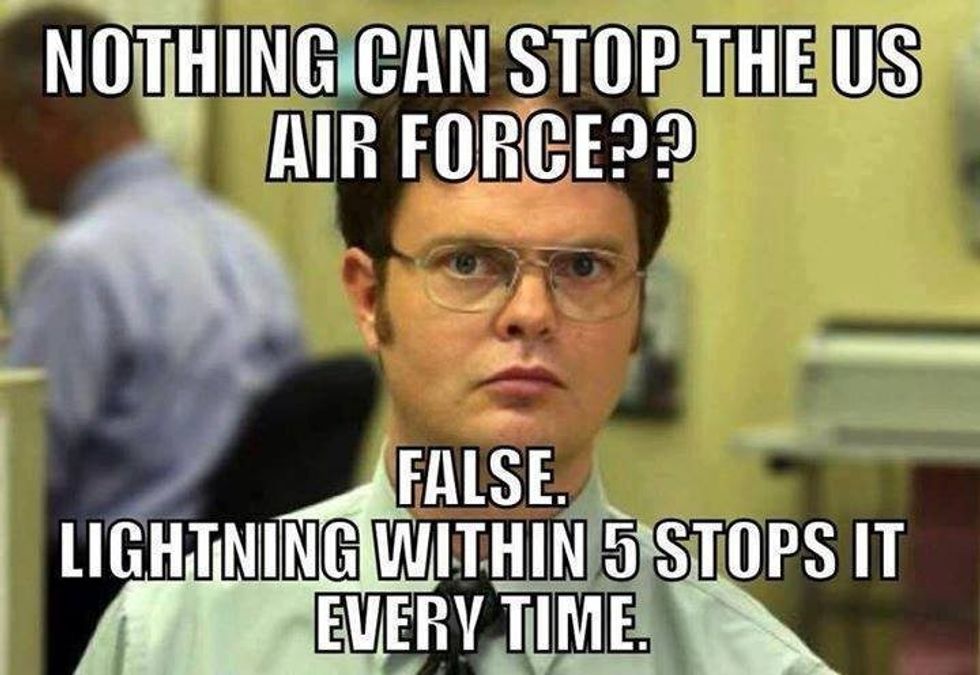 And the next strike delays it for a few more minutes, then a few more, then a few more. But it's not stopped; it's never stopped.
Even foreign allies know what a POG isn't (Infantry, it isn't infantry)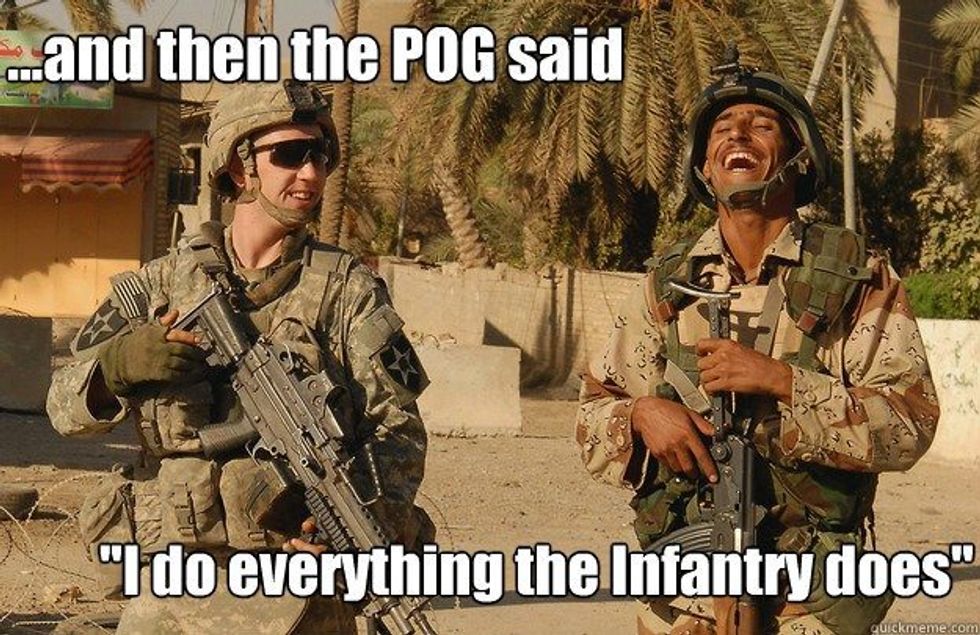 POGs do what the infantry does; they just only do it in training and always do it badly.