Articles
April 05, 2017 08:10:29 EST
An Air Force F-16C jet has crashed just outside of Washington, D.C.
---
The aircraft went down in Clinton, Maryland, on Wednesday at about 9:15 a.m. after the pilot was seen ejecting, WJLA reported.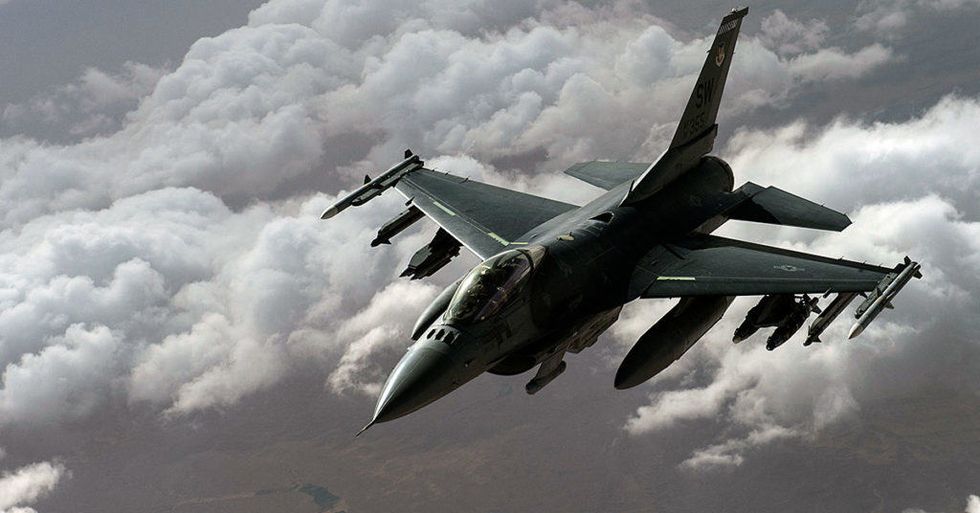 A U.S. Air Force F-16 Fighting Falcon flies over Iraq in support of Operation Inherent Resolve April 5, 2016. (Photo: U.S. Air Force Staff Sgt. Corey Hook)
Officials said the pilot ejected safely and sustained non-life threatening injuries.
The jet was from the 113th Fighter Wing of the Air National Guard out of Joint Base Andrews, according to Military.com.
It was flying a routine training mission when it went down roughly six miles from Andrews.
This story is developing and will be updated.