Articles
December 11, 2015 06:37:26 EST
In November 2015, Electronic Arts Digital Illusions Creative Entertainment (aka EA DICE) released their first Star Wars Battlefront game since Disney purchased the franchise. In less than a month, the action shooter picked up an impressive set of gameplay statistics that were released in an infographic, describing the characters, kill counts, and tactics players use in the game.
---
The stats give good insights around how to win. The first and most obvious one: Don't try to replicate tactics seen in the film. You are not a Jedi; the Force is not strong with you.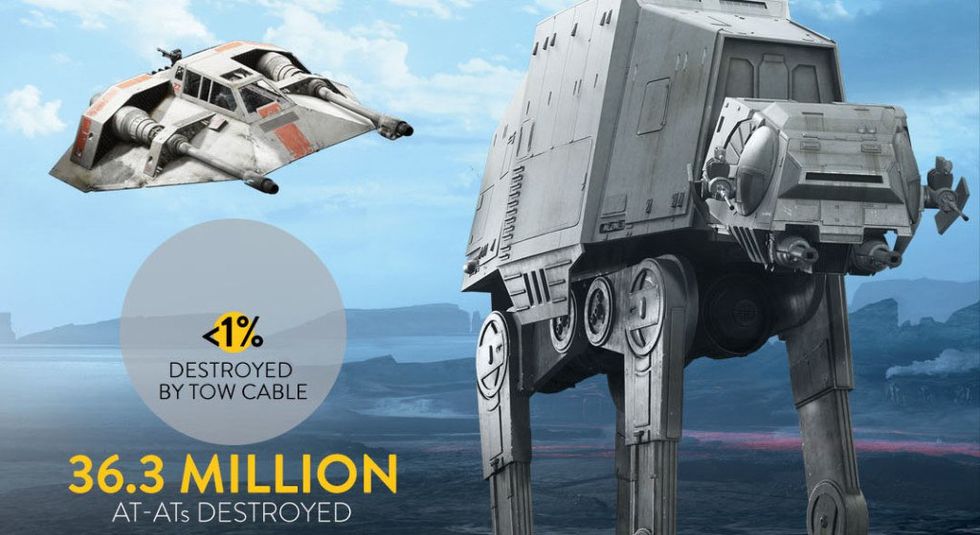 Because a tow cable is not the way to take out a walking tank. Try that sh*t on a real battlefield, see how far it gets you.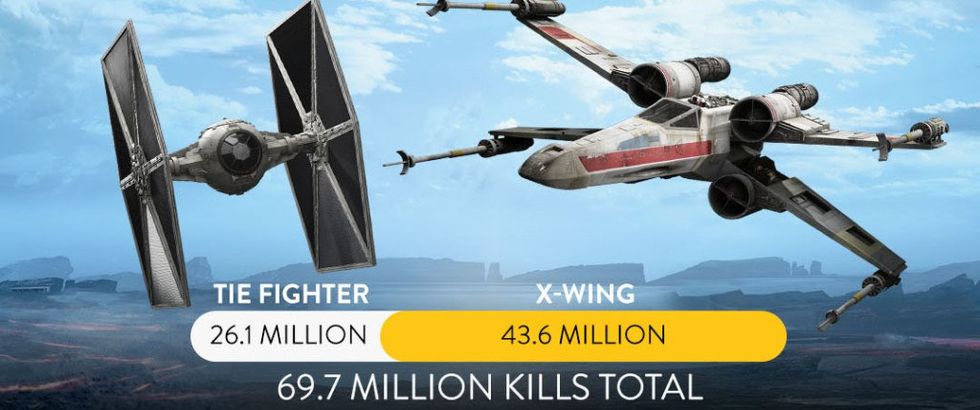 For the record, we predicted this one. Who puts blinders on a fighter??

We nailed this one too. Maybe camouflage would make it easier to not get hit by rocks.
And it seems getting in a vehicle isn't a good way to last longer. Or maybe it is. It's definitely more fun.

Maybe avoid flying those TIE fighters.
There is definitely a choice vehicle.

Admittedly, we were wrong about that one.
See the full infographic on EA's Star Wars Battlefront page.