Articles
January 16, 2015 09:55:52 EST
Friday: When your boss is so busy on Facebook that you can surf WATM  without keeping your cursor over the minimize button. While you're here, check out these 13 military memes.
---
Seriously, Air Force Dining Facilities, or DFACs, are like the promised land.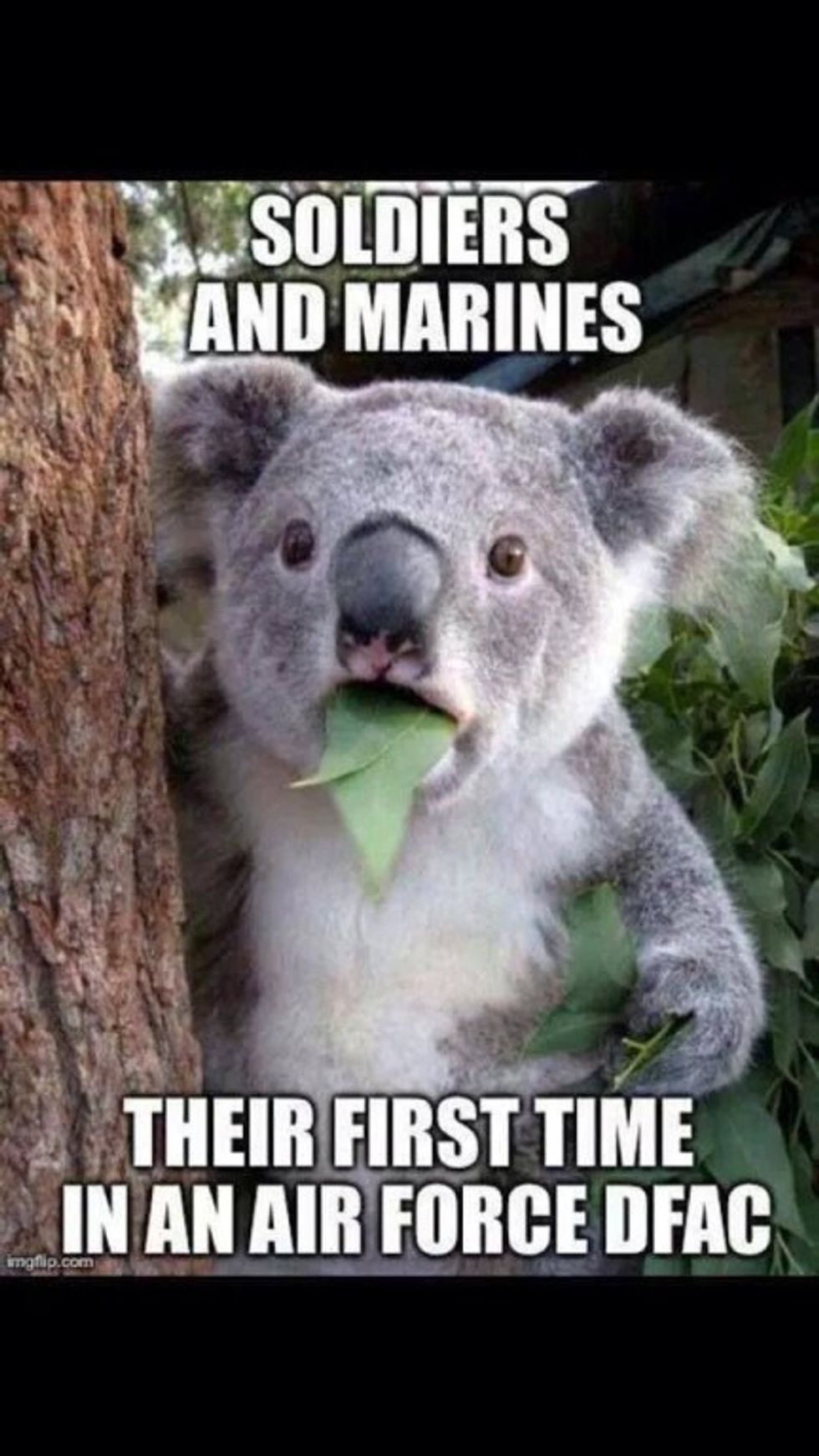 Word is, Air Force cooks know twice as many ways to prepare chicken. That's six! SIX!
They said see the world, not see the interesting parts.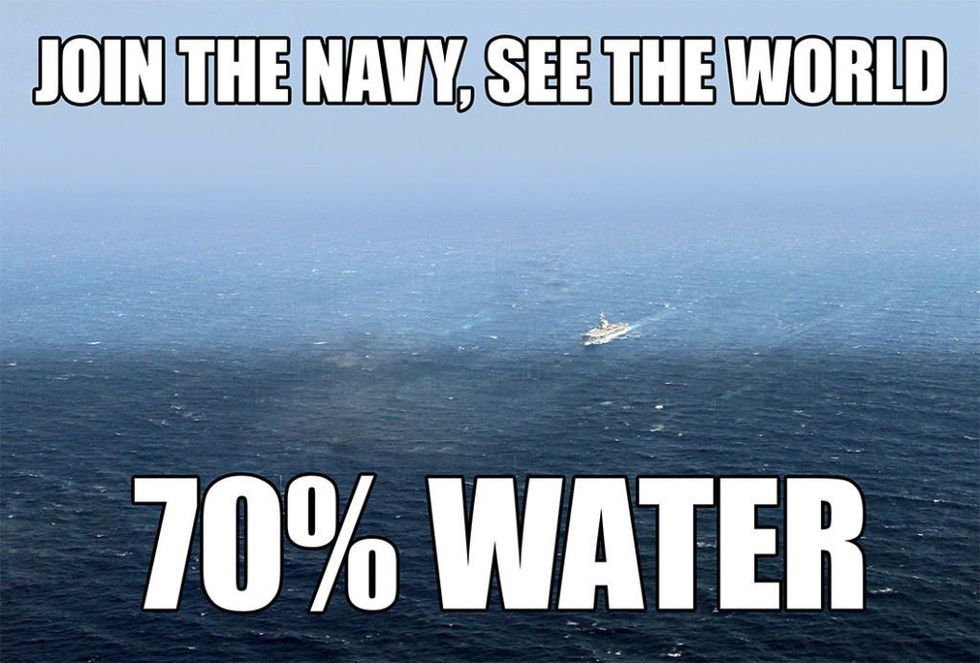 At least they're not stationed on a sub, those sailors can't even see the water.
Water conservation is the only conservation the military practices.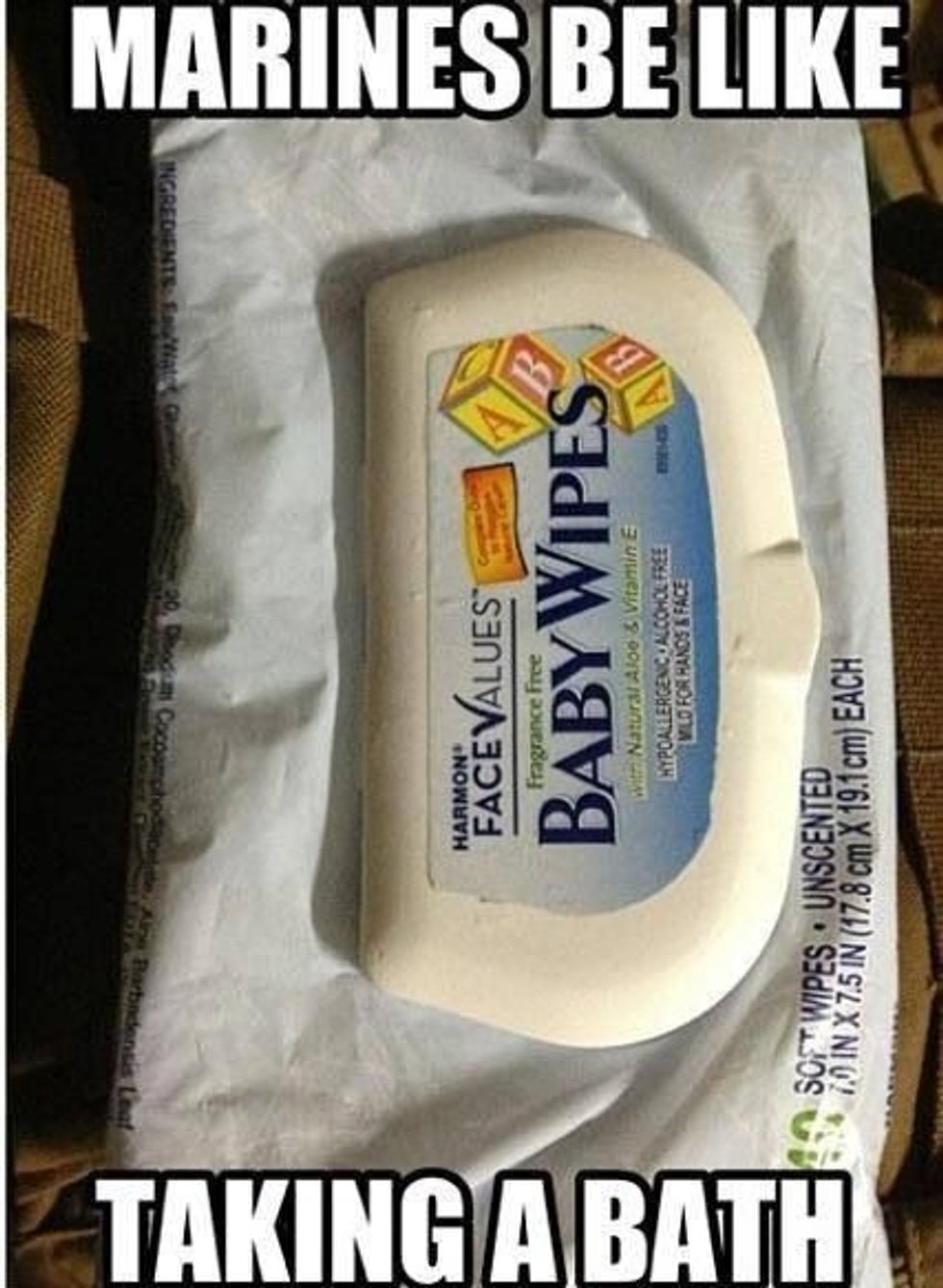 Using two wipes is the equivalent of a bubble bath with candles and lavender.
They're highly trained, HOOAH!?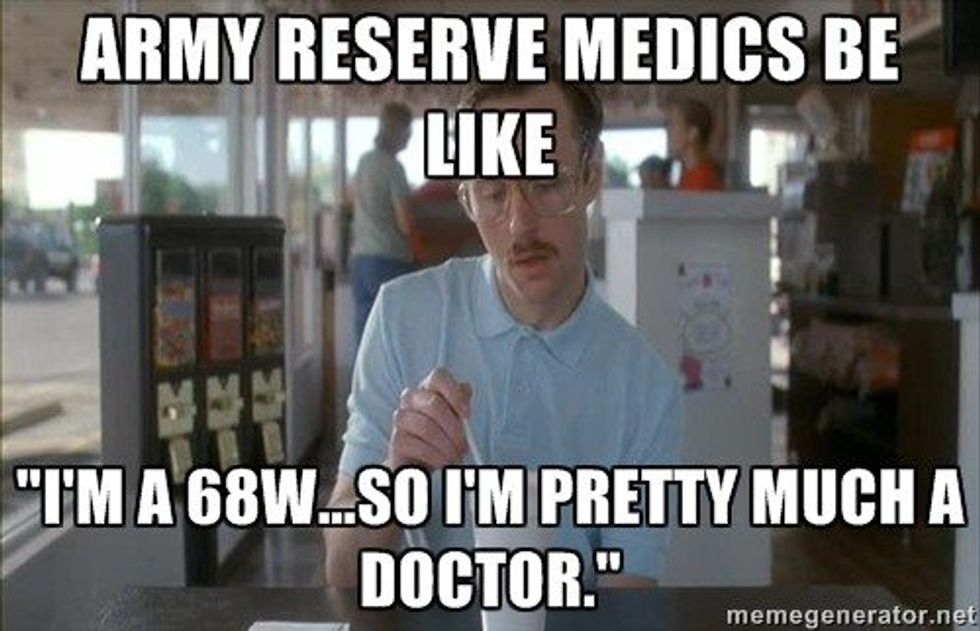 A doctor who can only prescribe ibuprofen and water.
"This is PT? Why is no one yelling at you?"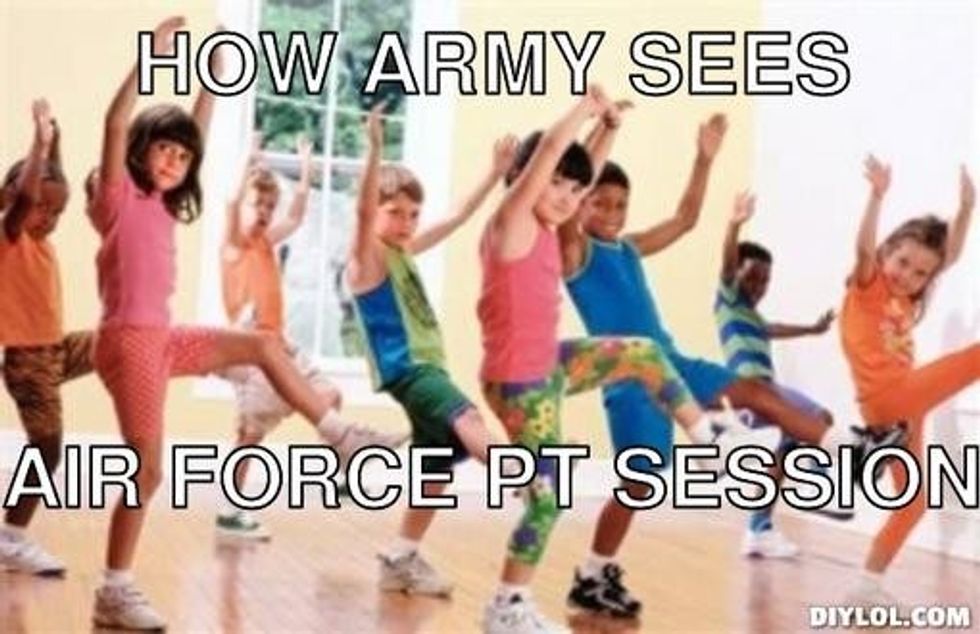 The Soldiers may make jokes, but you know they're jealous of those fabulous PT uniforms.
It's my combat laptop.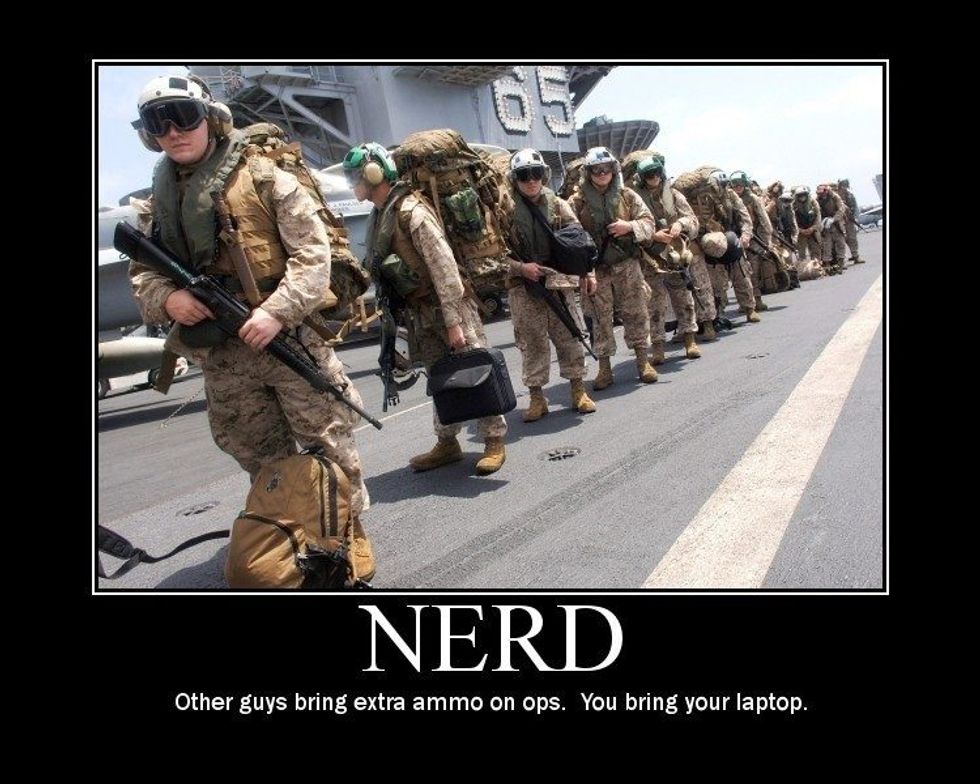 "Listen, you have your warfighting functions, I have my war- ... my functions."
Pilots: like pets but more expensive.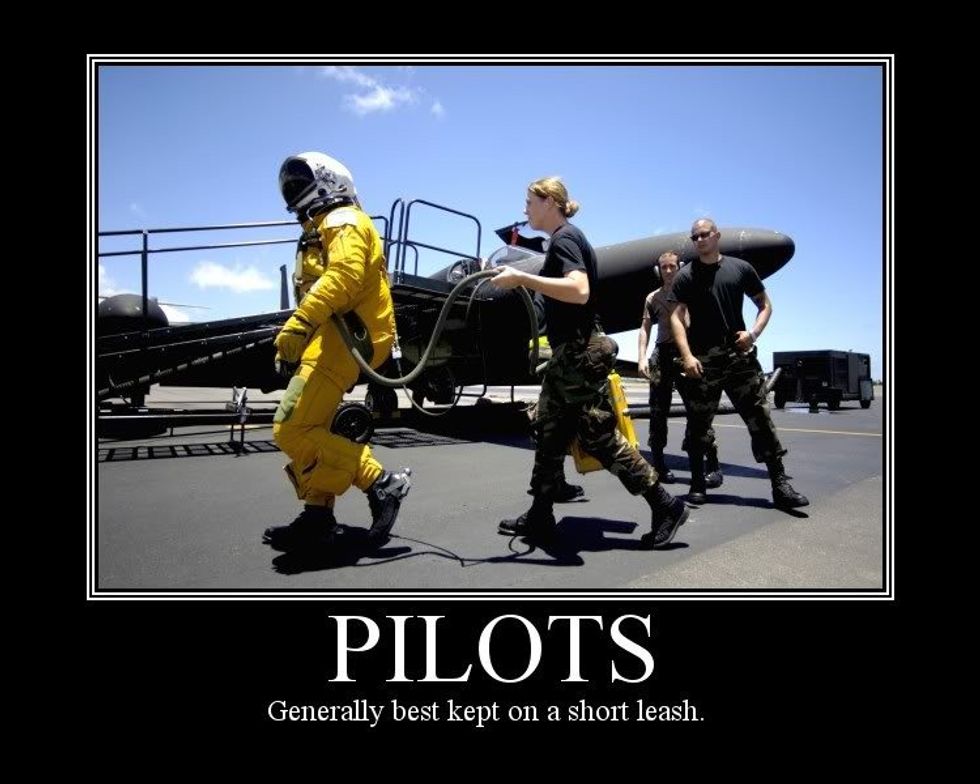 Otherwise they'll get out, and you'll never catch them.
Skip one day of PT, and you're shamming ...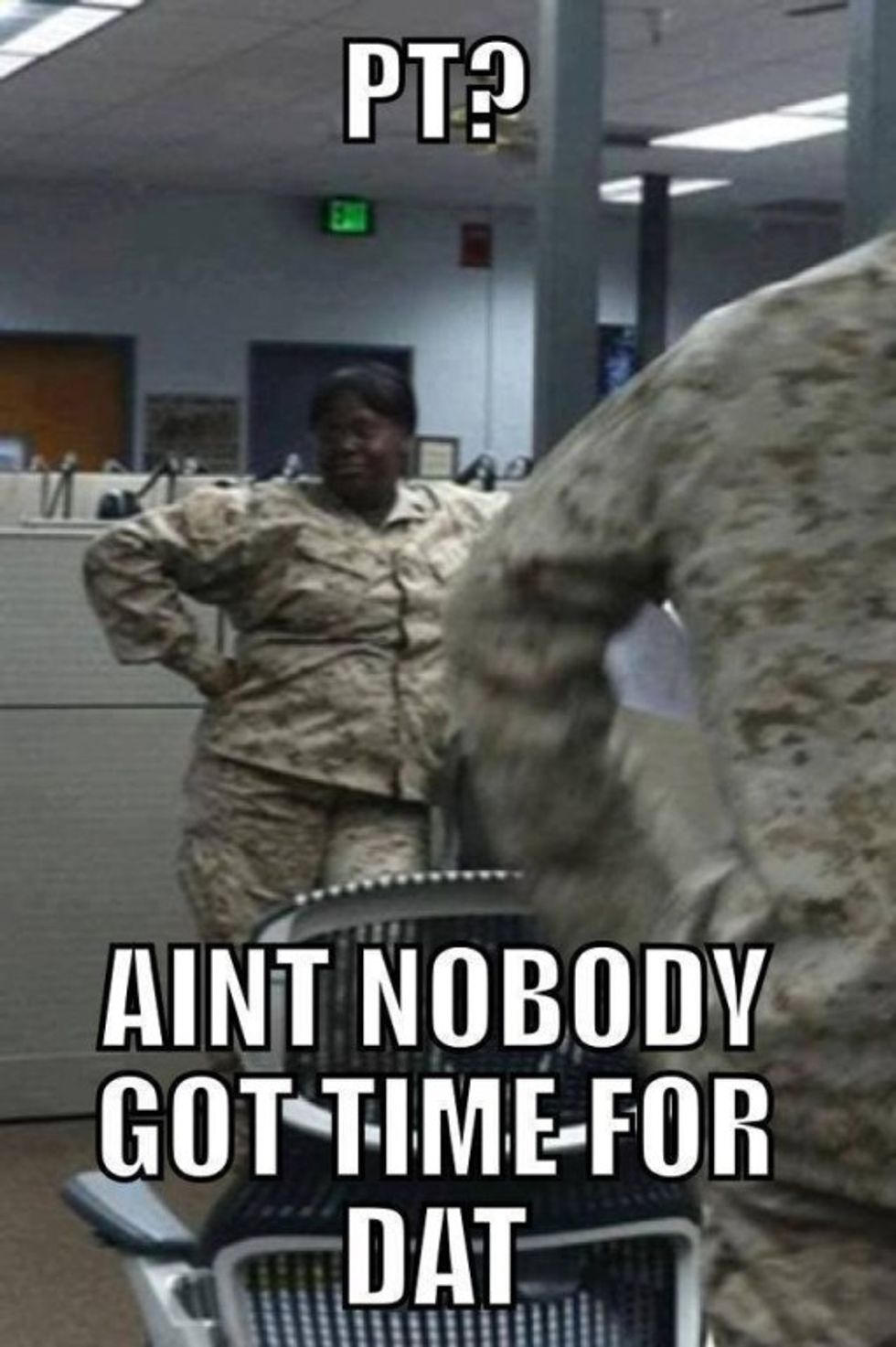 ... skip all the days of PT, and you're an embarrassment to your branch.
It only takes one.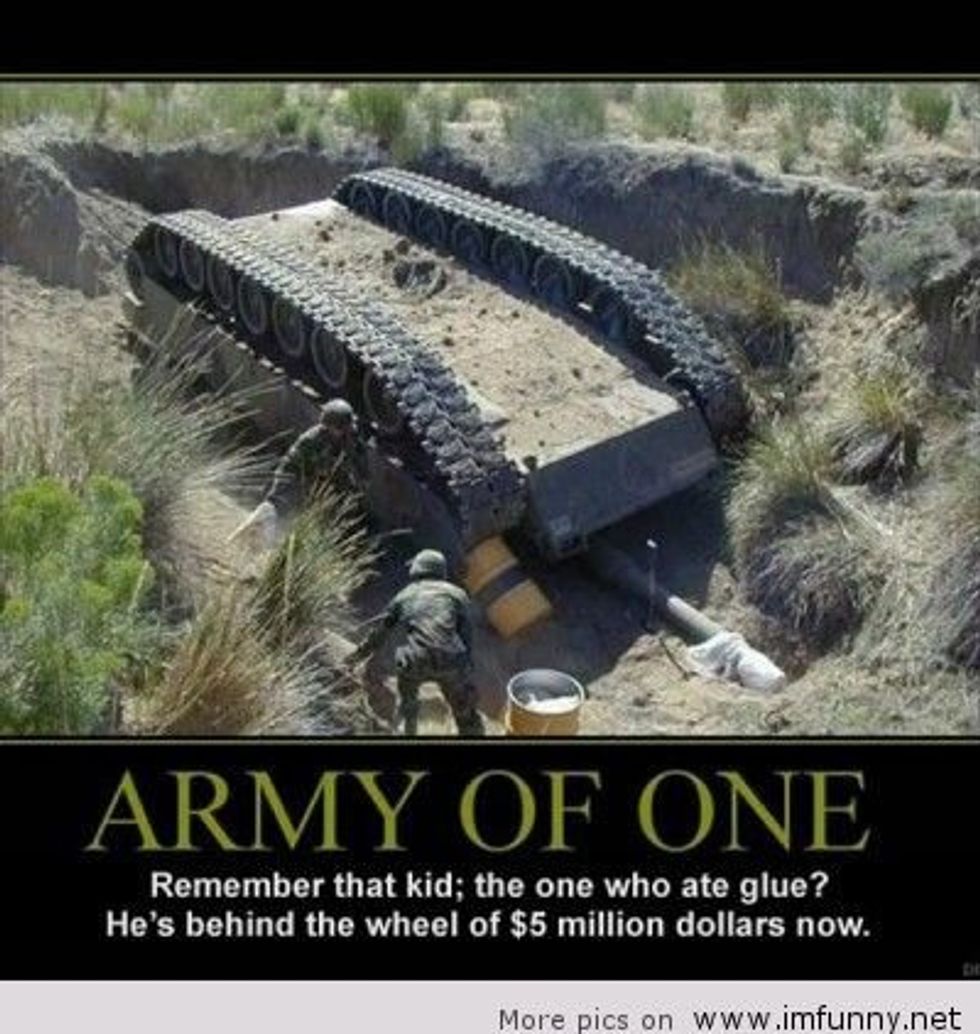 He was behind the wheel. Now, he's in front of first sergeant, swearing that the ravine came out of nowhere.
Seriously, they're using zero of the fundamentals of marksmanship.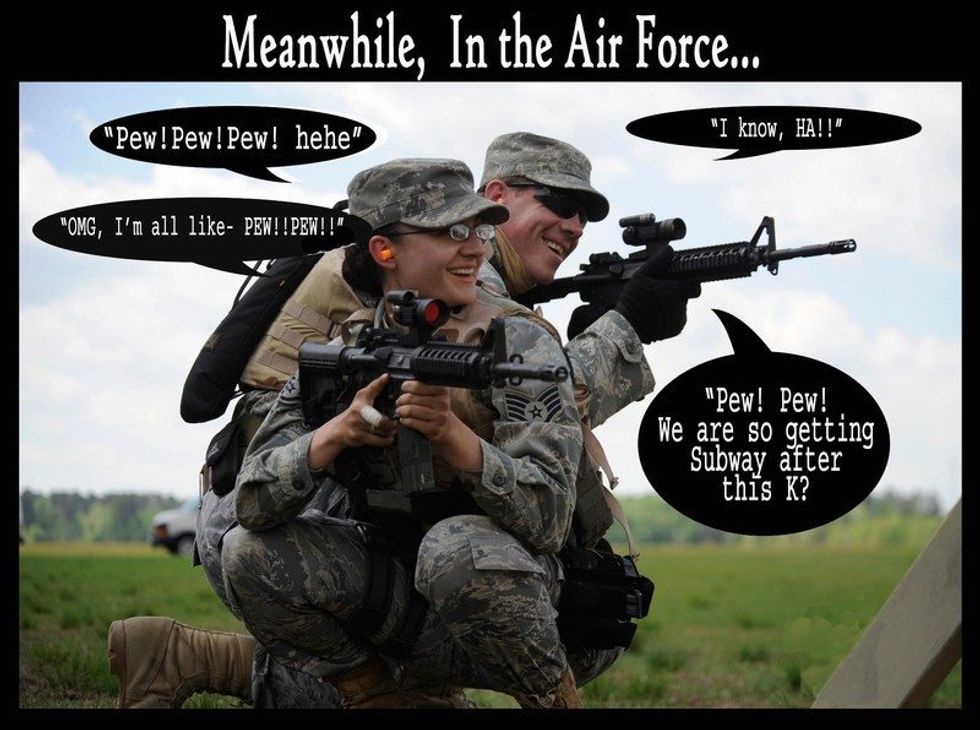 That bandage on her finger probably garners a Purple Heart, Combat Action Medal, and promotion.
After Red Rover resulted in too many visits to the medic ...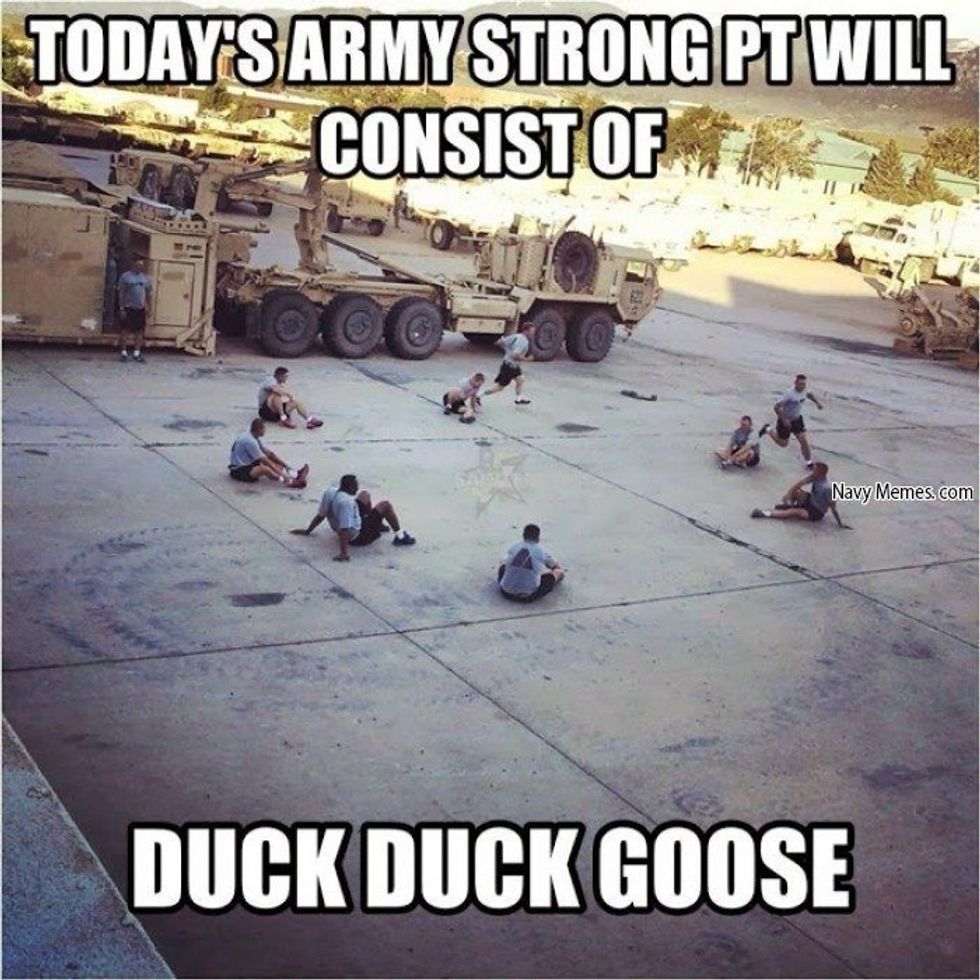 It's not as easy as it looks. Those PT belts are heavy.
Airmen are the most devoted ...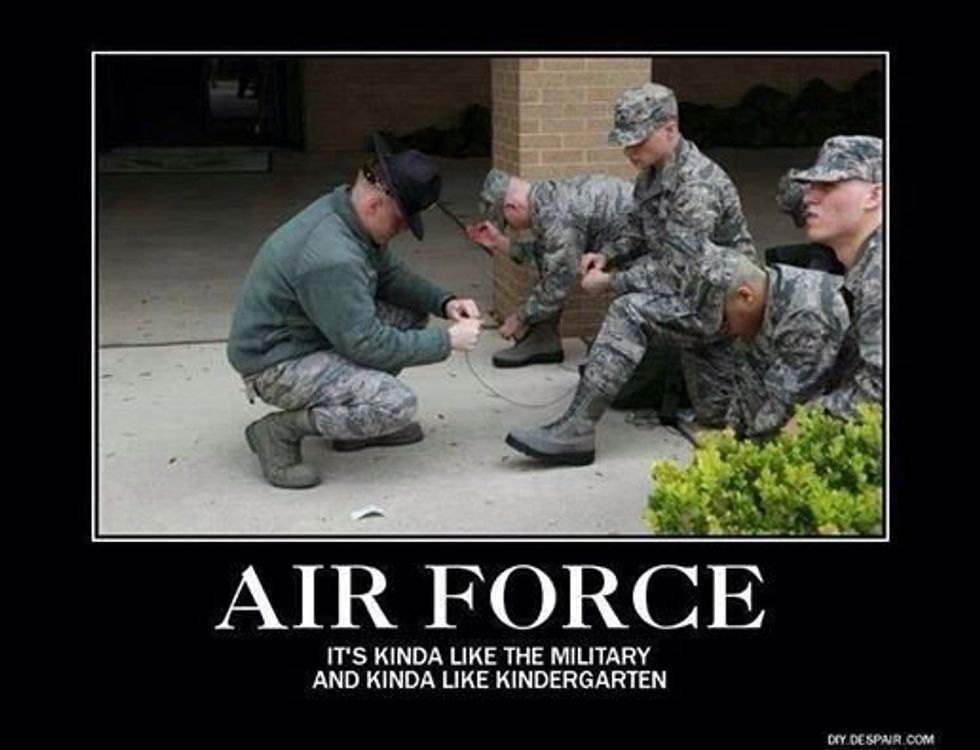 ... civilian supporters of the military.
There's more than one way to be a blue falcon.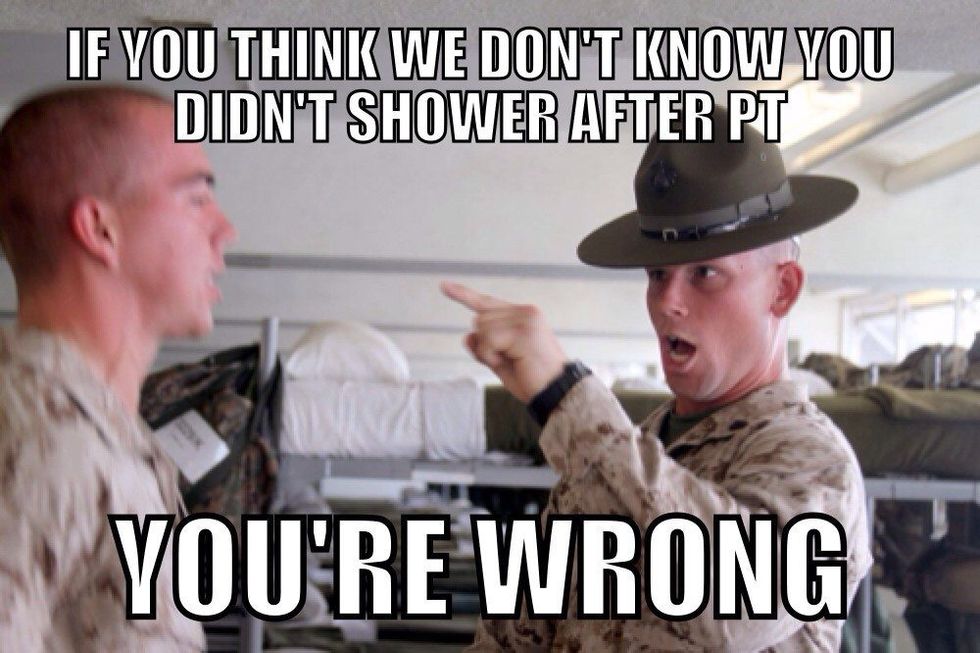 Seriously, we're within smelling distance of you at all times. WE KNOW.