Articles
December 09, 2015 14:18:45 EST
The rapper 2 Chainz and the Tru Foundation, a non-profit focused on helping the Southside of Atlanta and the surrounding areas, visited the home of Dierdre Plater, a disabled veteran living in Palmetto, Georgia.
---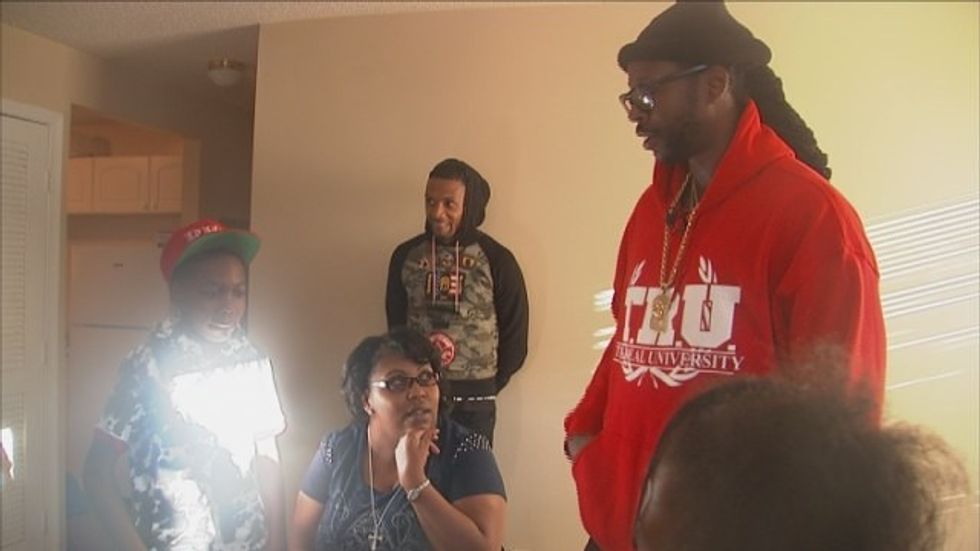 He was there to spread Christmas cheer and surprise Plater, a single mother, with new furniture and her rent for an entire year.
2 Chainz used proceeds from his recent line of "Dabbing Santa" ugly Christmas sweaters. The rapper plans to extend the giving to other families in need during the Christmas season.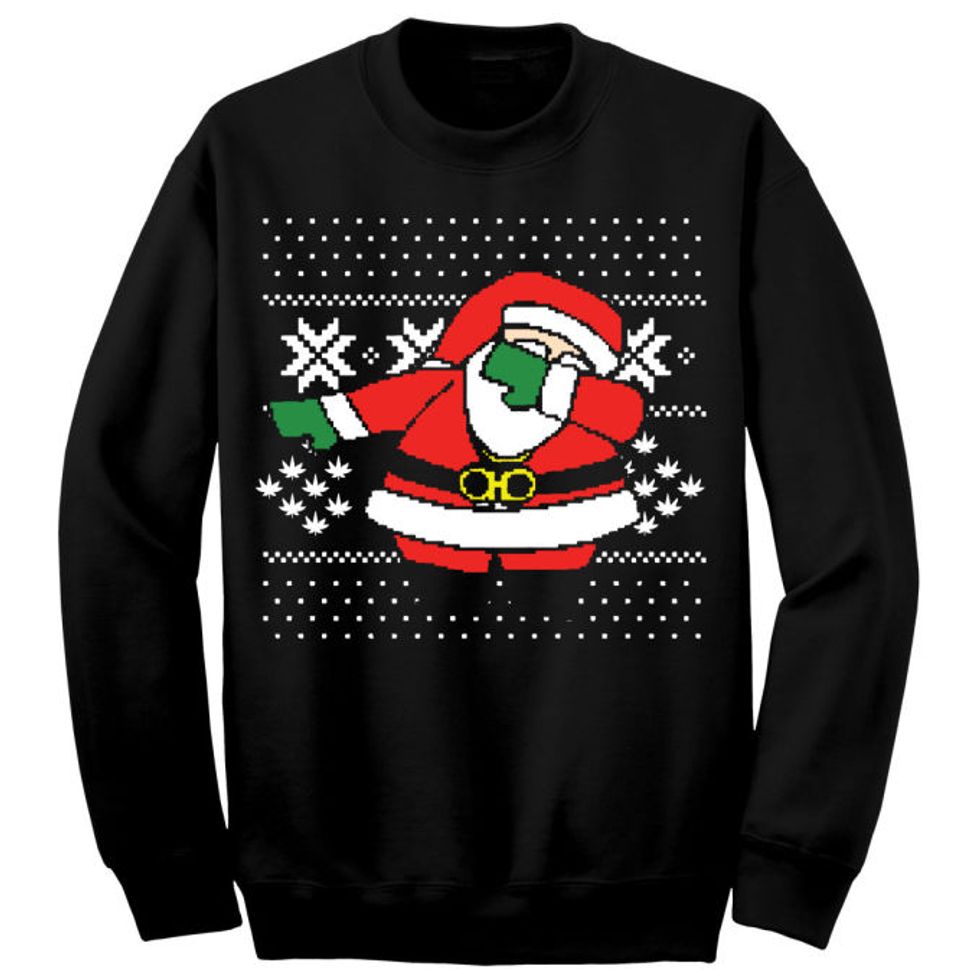 Santa Claus doing some dabbing (photo via 2 Chainz Shop)
"It's hard to keep gas in the car, food in the house, and do everything by myself being a single parent," Dierdre​ Plater told CBS 46, the local CBS affiliate."I love to see stuff like this happen for other people, but I never thought it would happen to me."