Articles
Aug. 02, 2017 02:18PM EST
Smooth talking your way through gear turn-in is a stinky proposition
Army Capt. Rebecca Murga had the same goals as anyone else at gear turn-in after deployment: get rid of this sh*t and get back home. But she made a rookie mistake when she left Afghanistan without double-checking her gear against her clothing list.
---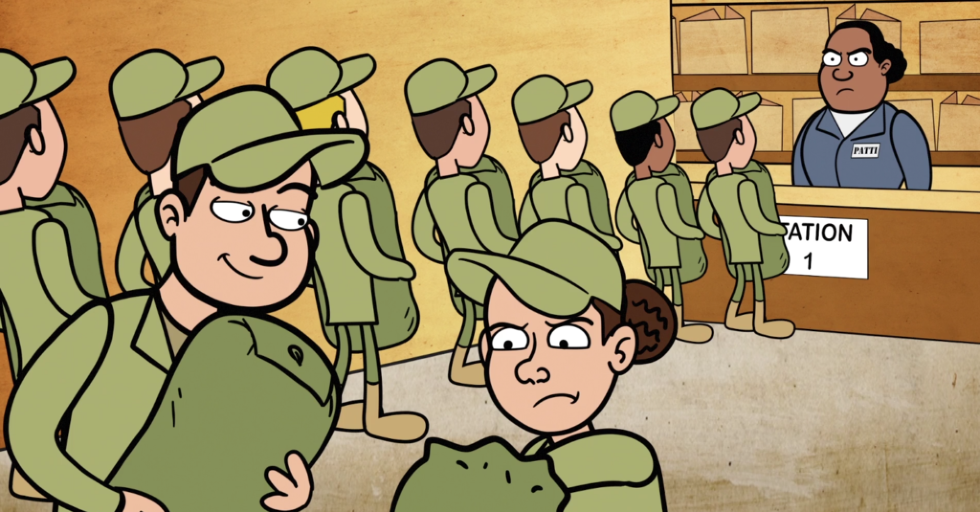 Capt. Rebecca Murga tries to find a missing Gore-Tex item while turning in items at the Central Issue Facility. (Go90 No Sh*t There I Was screenshot)
That's how she ended up at the Central Issue Facility with a desperate need to go home and no Gore-Tex. And since Army property values never match civilian price points, she's left with the option of paying hundreds of dollars or weaving a Gore-Tex from cobwebs and unicorn dreams.
Anyone who has dealt with DoD civilians knows that it's a recipe for frustration, but Murga manages to smooth talk her way through the facility only to find herself faced with something worse.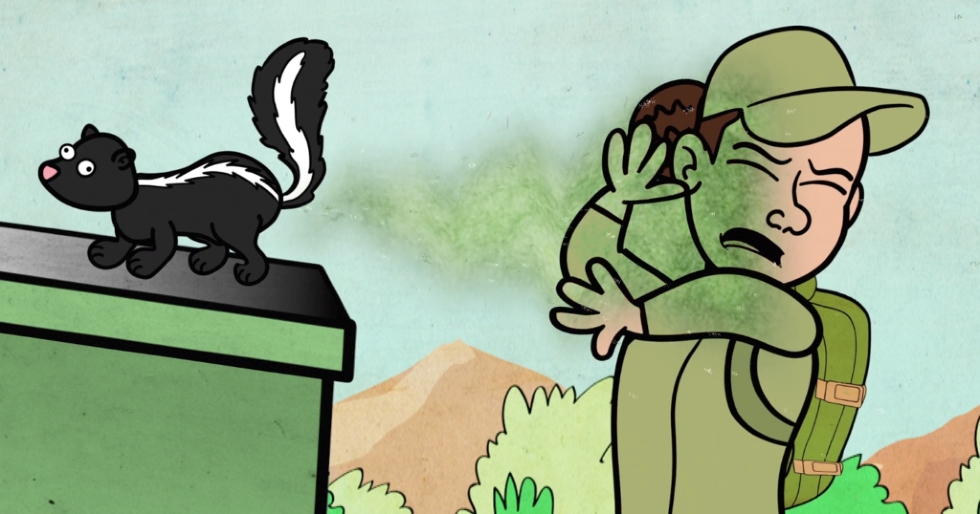 Something much, much worse. (Go90 No Sh*t There I Was screenshot)
See how Murga's conscience clouds her homecoming in the No Sh*t There I Was episode embedded at the top.
Watch more No Sh*t There I Was: