Articles
July 15, 2016 10:03:21 EST
It's the weekly memes call! Hit us up on Facebook if you want to send in your funny military memes.
---
1. Just wait until pilots start uploading screen captures of them capturing Pokemon at altitude (via Air Force amn/nco/snco).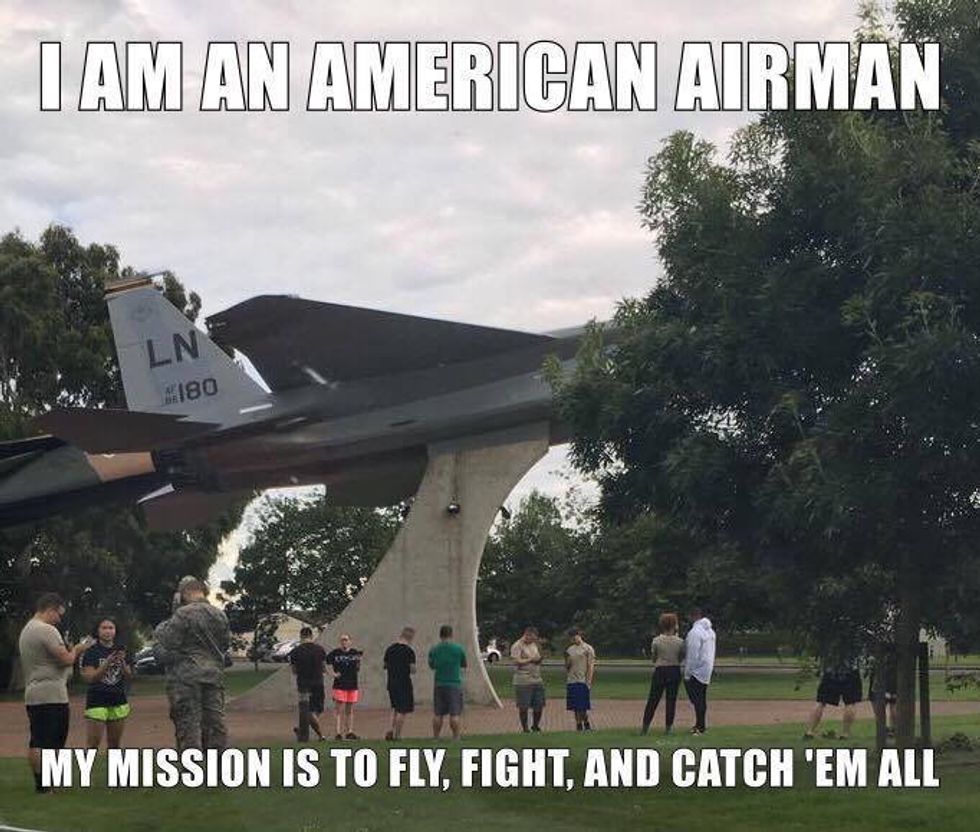 The best Charizards are at 20,000 feet.
2. "How do you keep a private busy for hours? Read below."
(via Sh-t my LPO says)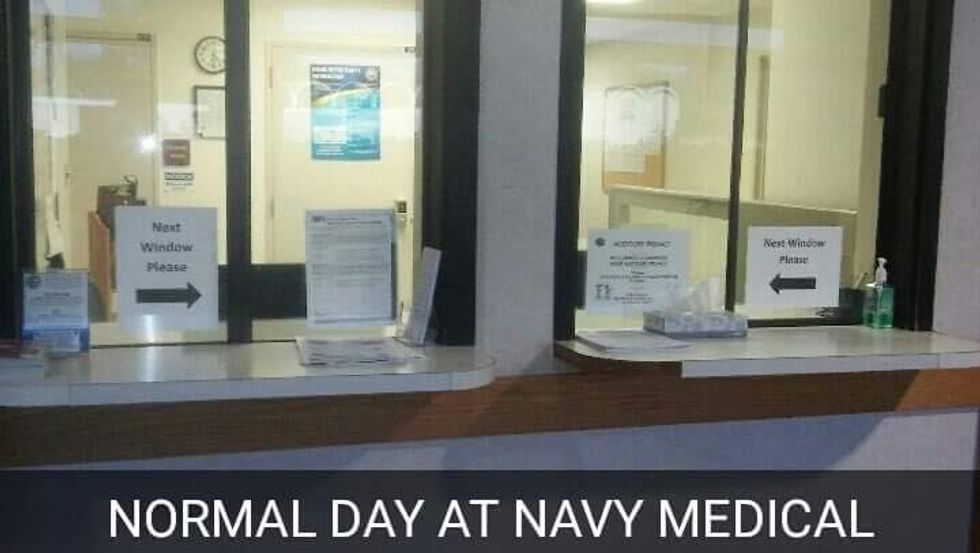 "How do you keep a private busy for hours? Read above."
3. It's a little hard to roll armor sleeves, but we'll figure it out (via Military Memes).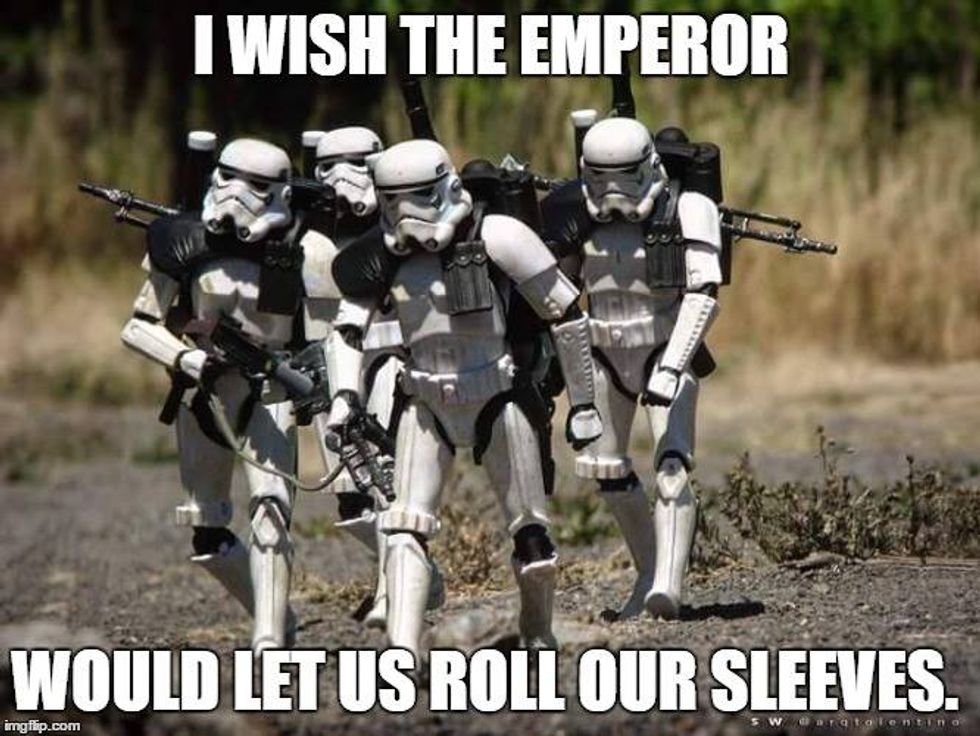 Just don't let the material bunch up around your elbows. It might throw off your famous marksmanship.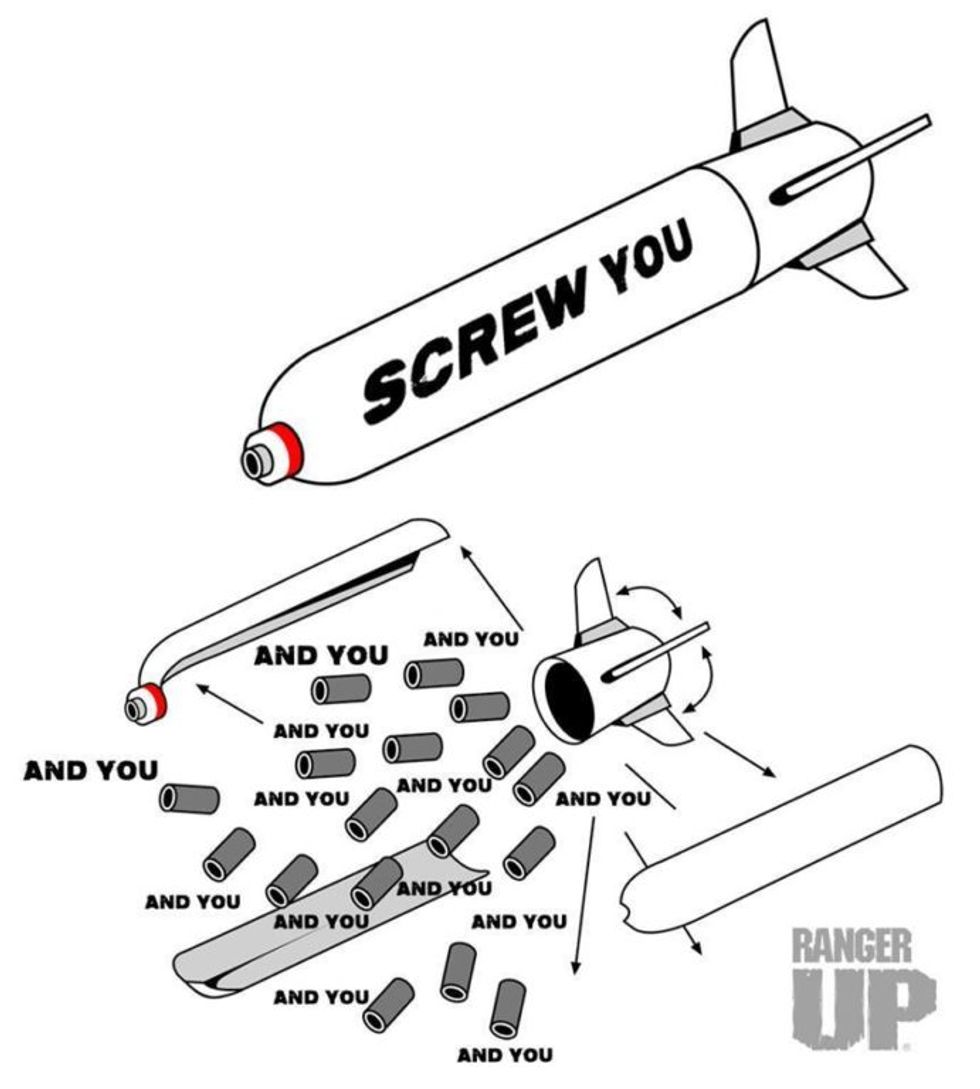 Cluster munitions: For when you have a lot of f-cks to give.
5. "Ummm... I submitted that travel voucher."
(via Maintainer Humor)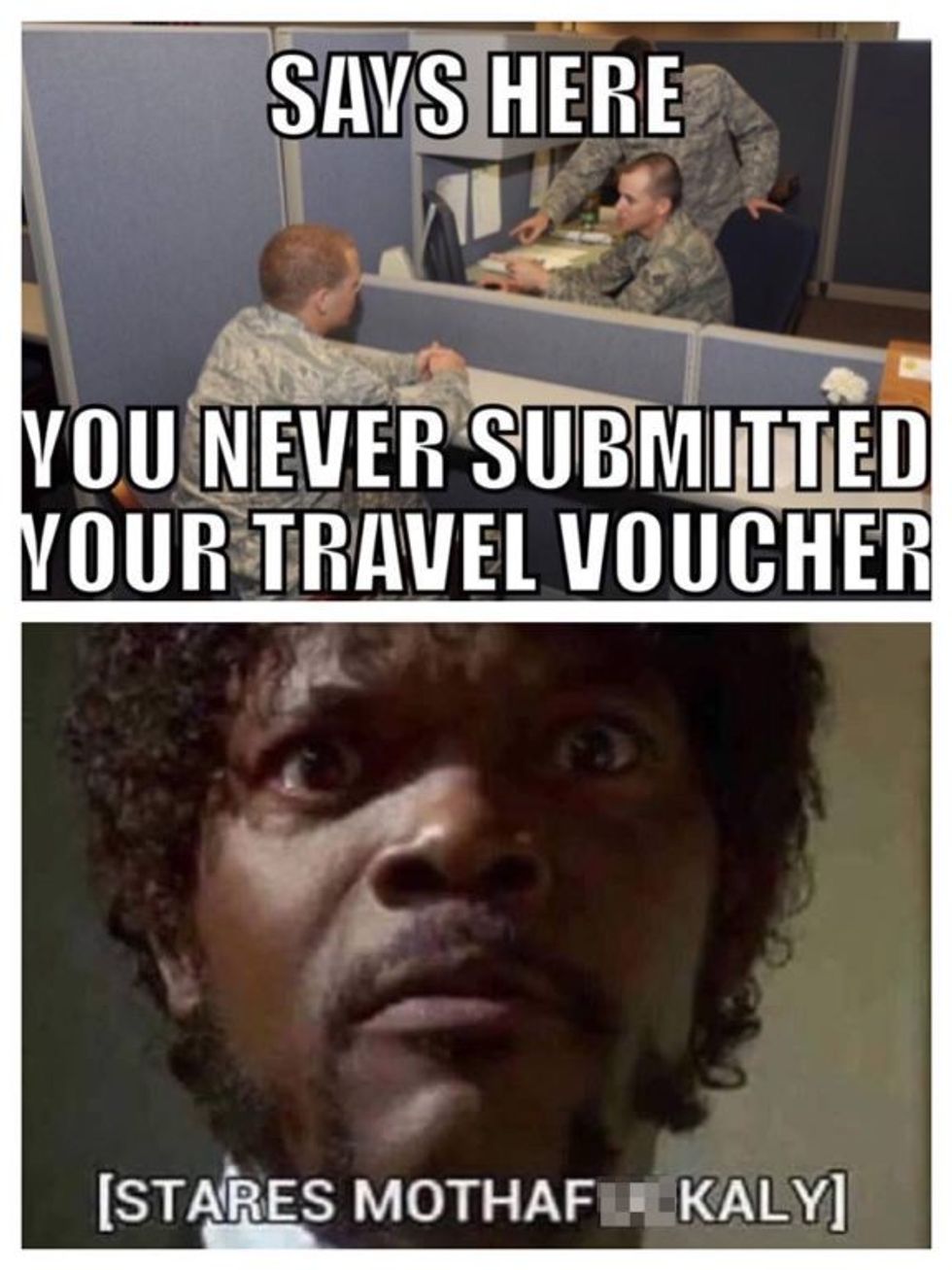 "And I'm about to submit it again with extreme prejudice."
6. I can no longer see these rhyming pairs without hearing Taylor Swift singing them (via Military Memes).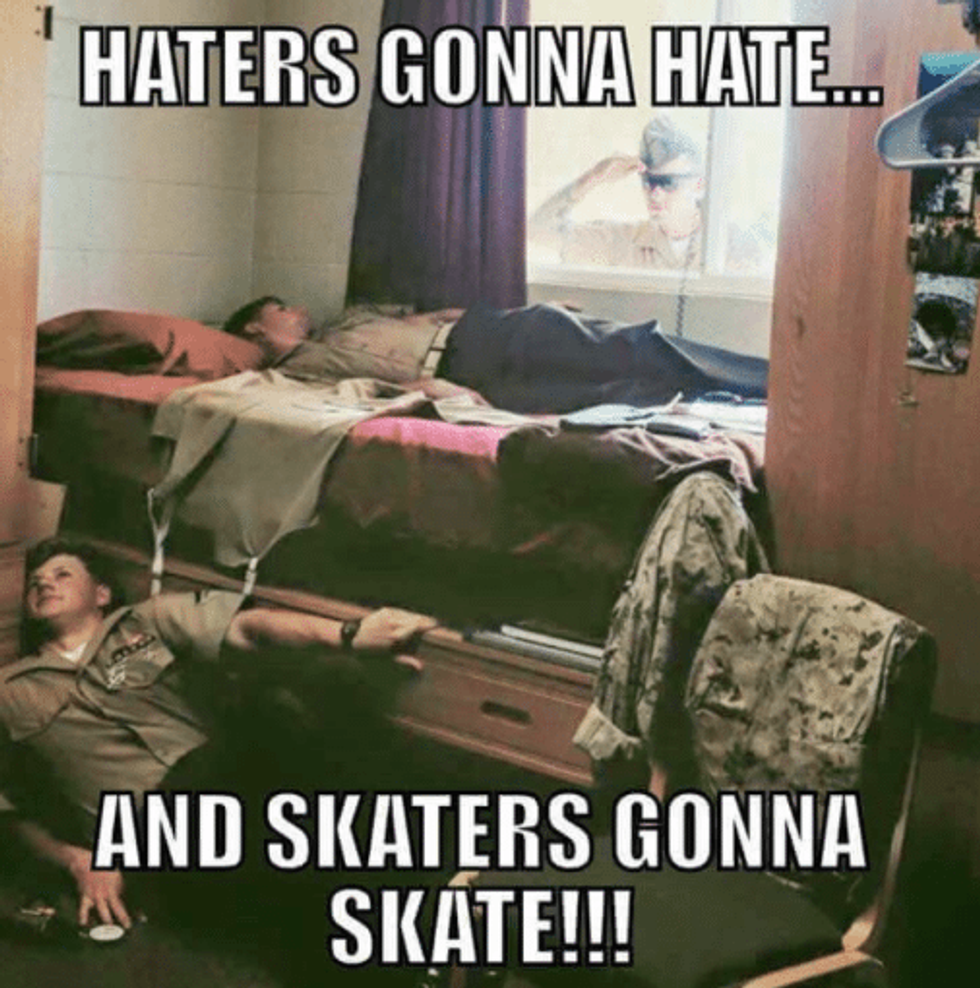 7. The Army is easy as long as you're always prepared (via Pop Smoke).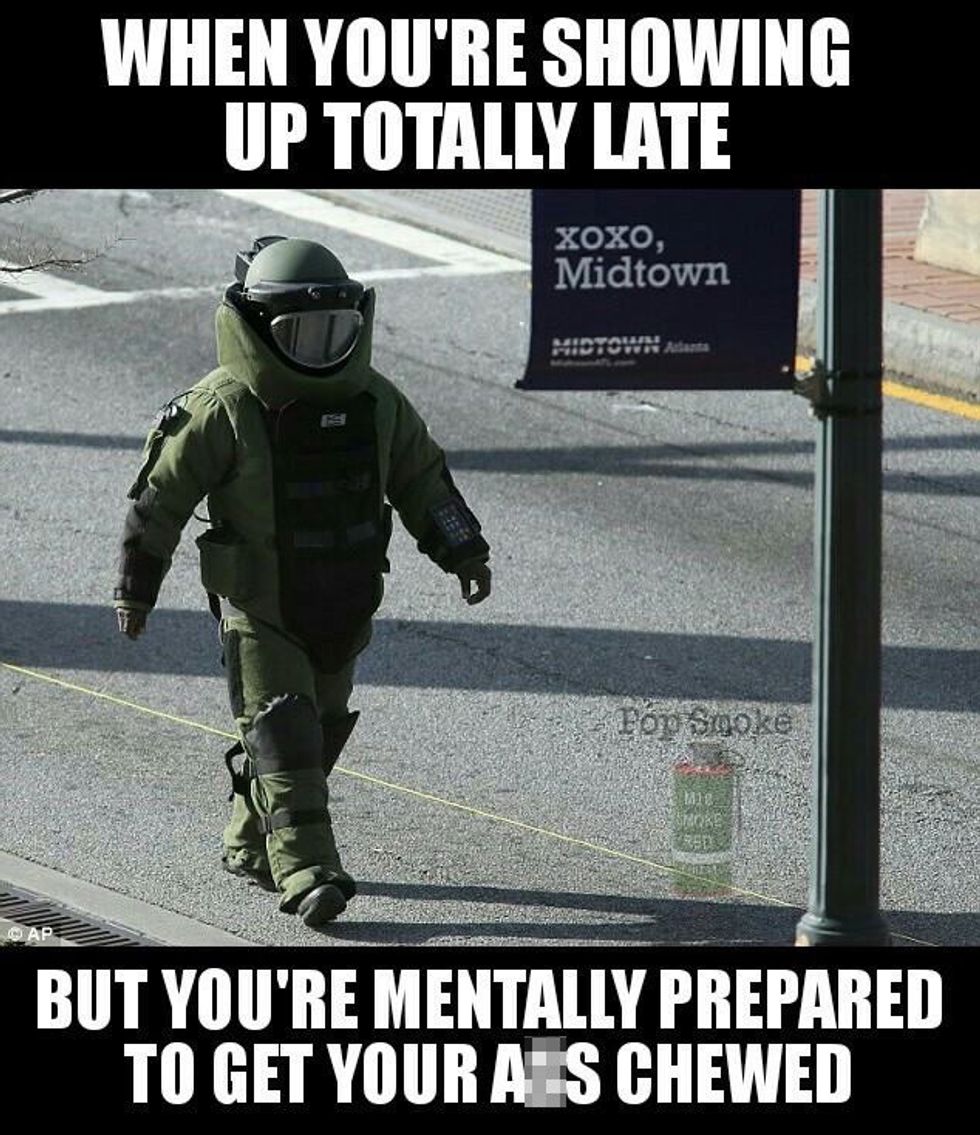 I mean, setting an alarm would've been even easier, but whatever.
8. "I was the valedictorian."
(via Devil Dog Nation)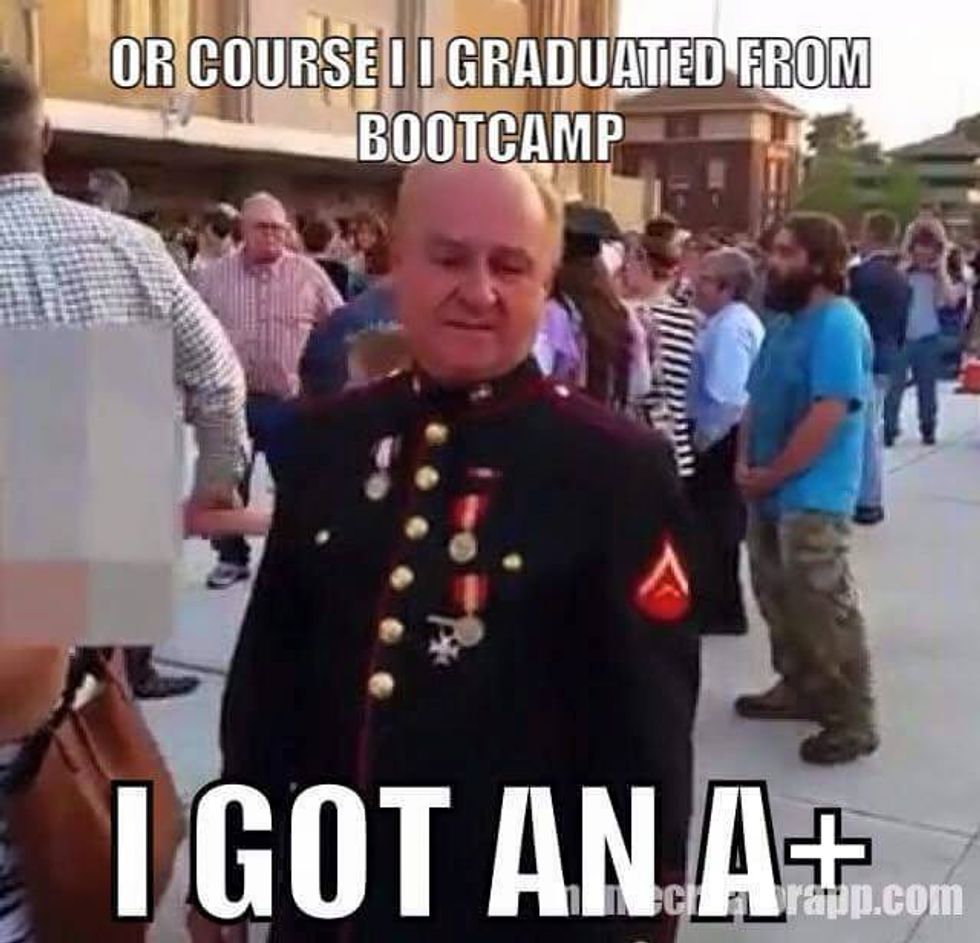 "You mean the honor grad." "Uhhh, sure. Of course."
9. Not sure the guys in the first photo actually look any cooler than the ones in the second (via Air Force Nation).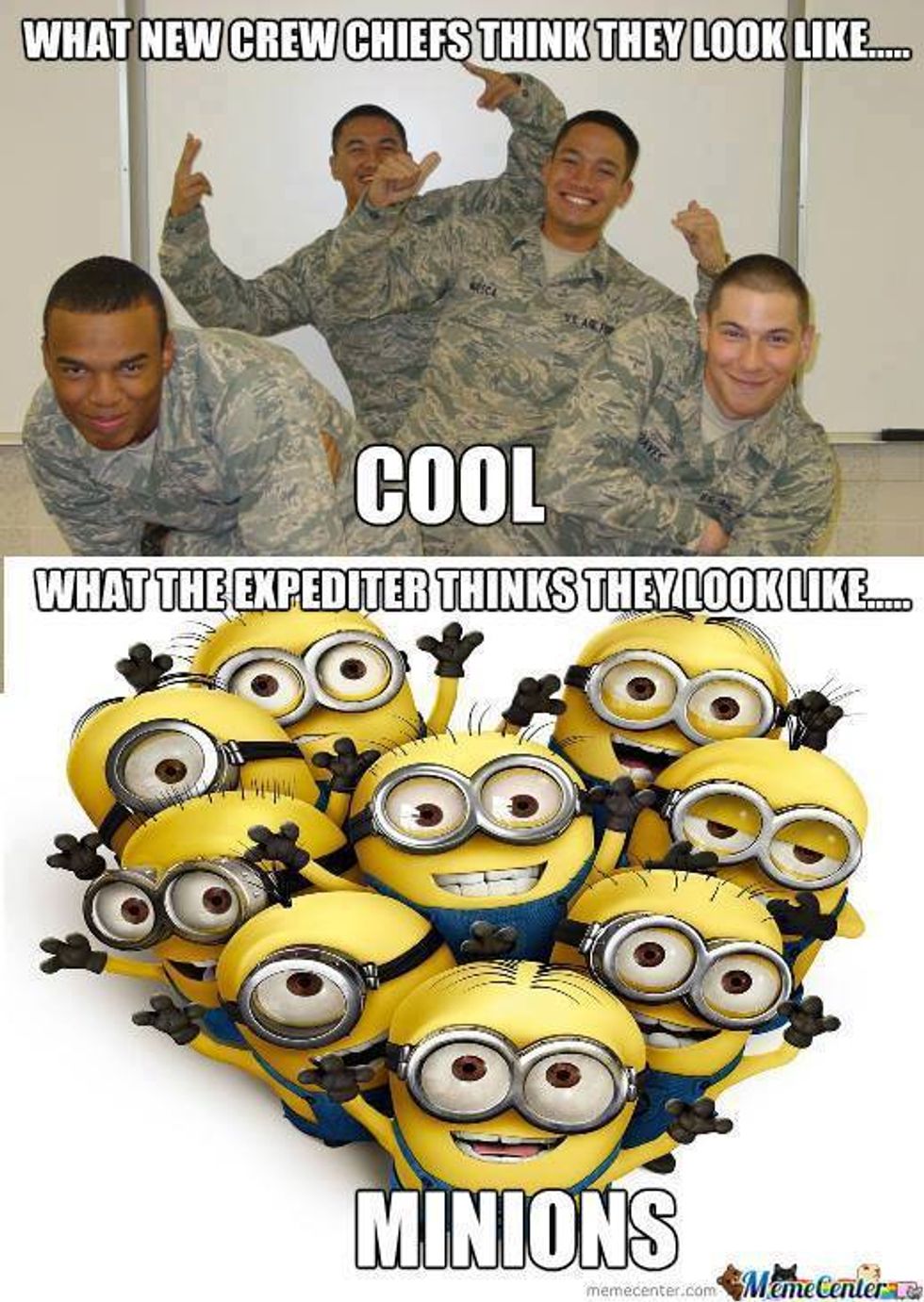 But at least they're healthier. Those bottom airmen have jaundice or something.
10. One foot in each camp:
(via Sh-t my LPO says)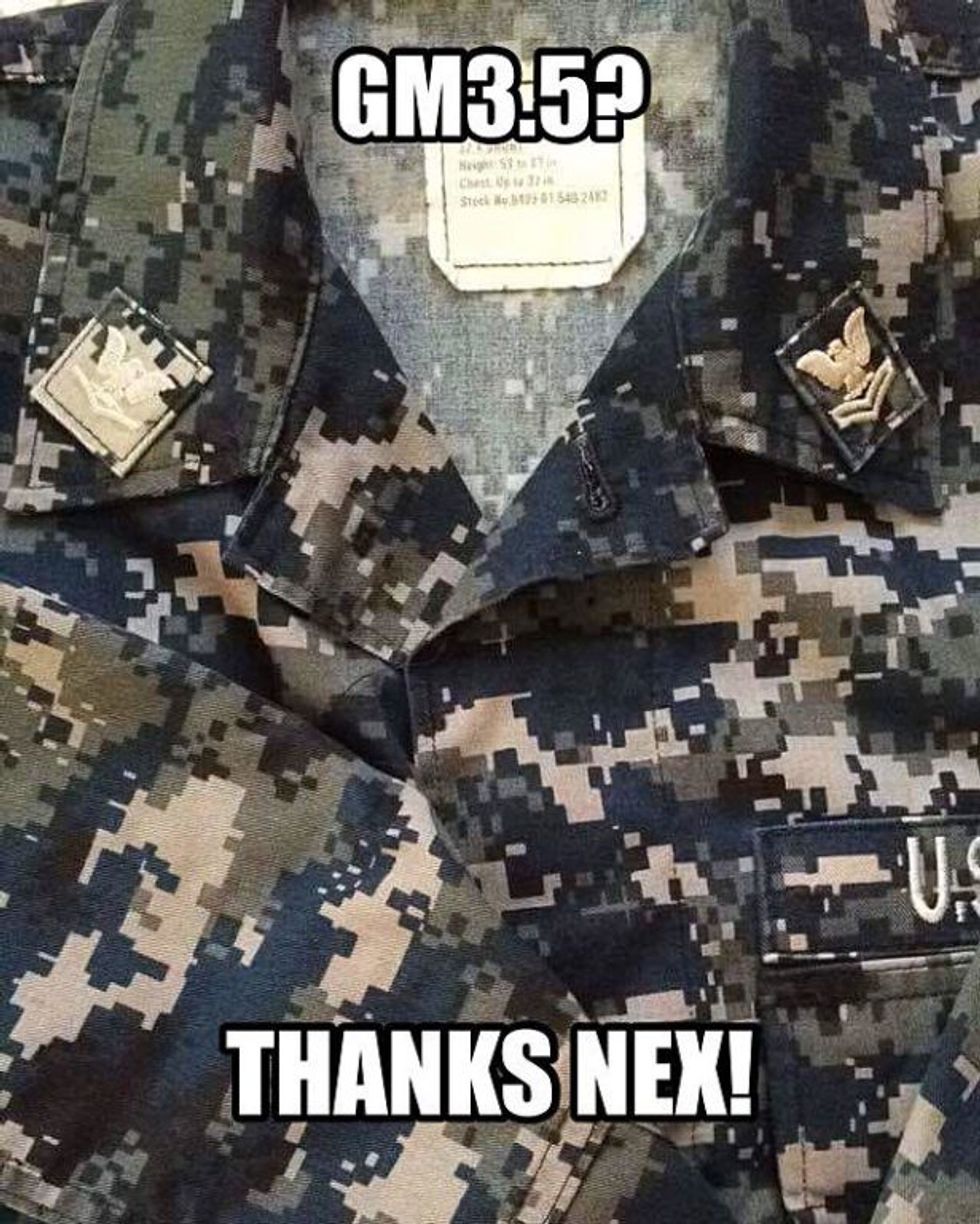 Maybe only the sailor's left side has been promoted.
11. "We're going to keep rehearsing this all day? Super-awesome-sweet."
(via Pop Smoke)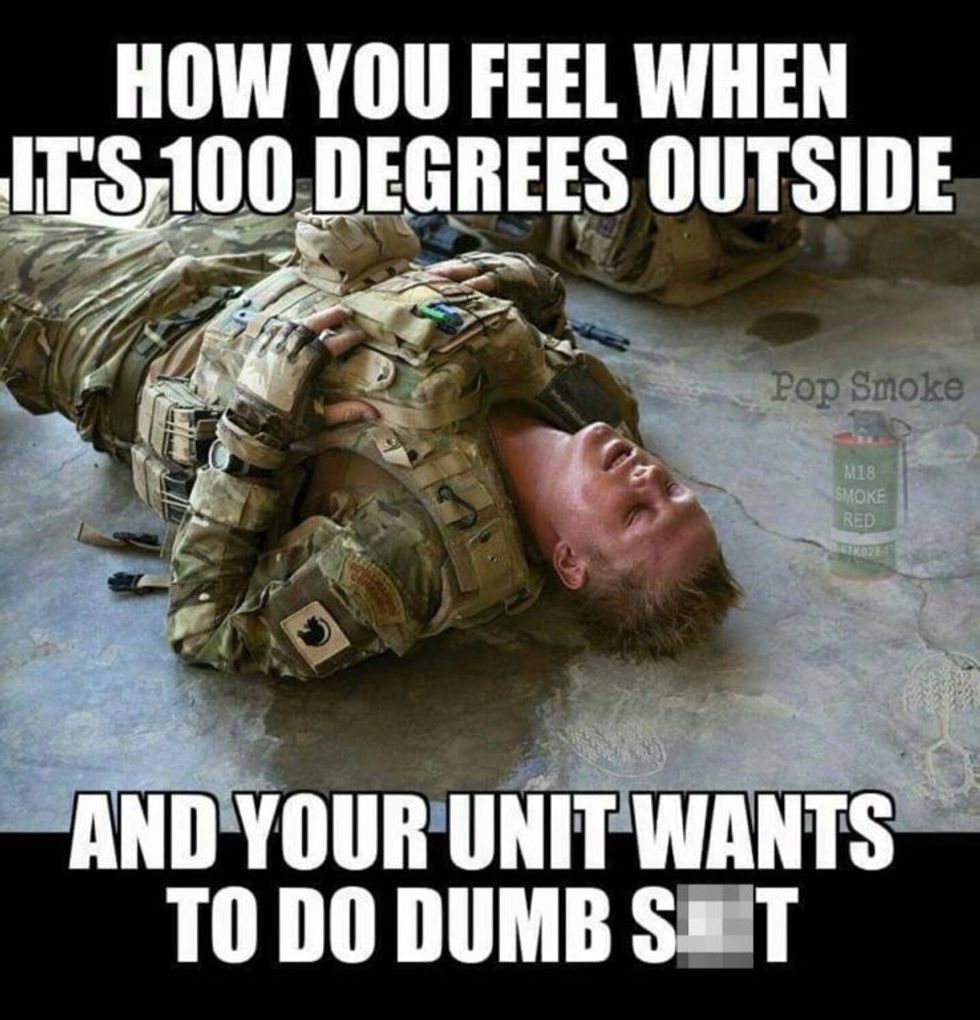 "Make sure the medic has saline bags in the fridge."
12. Just wait till he crushes the cans on his head (via Grunt Nation).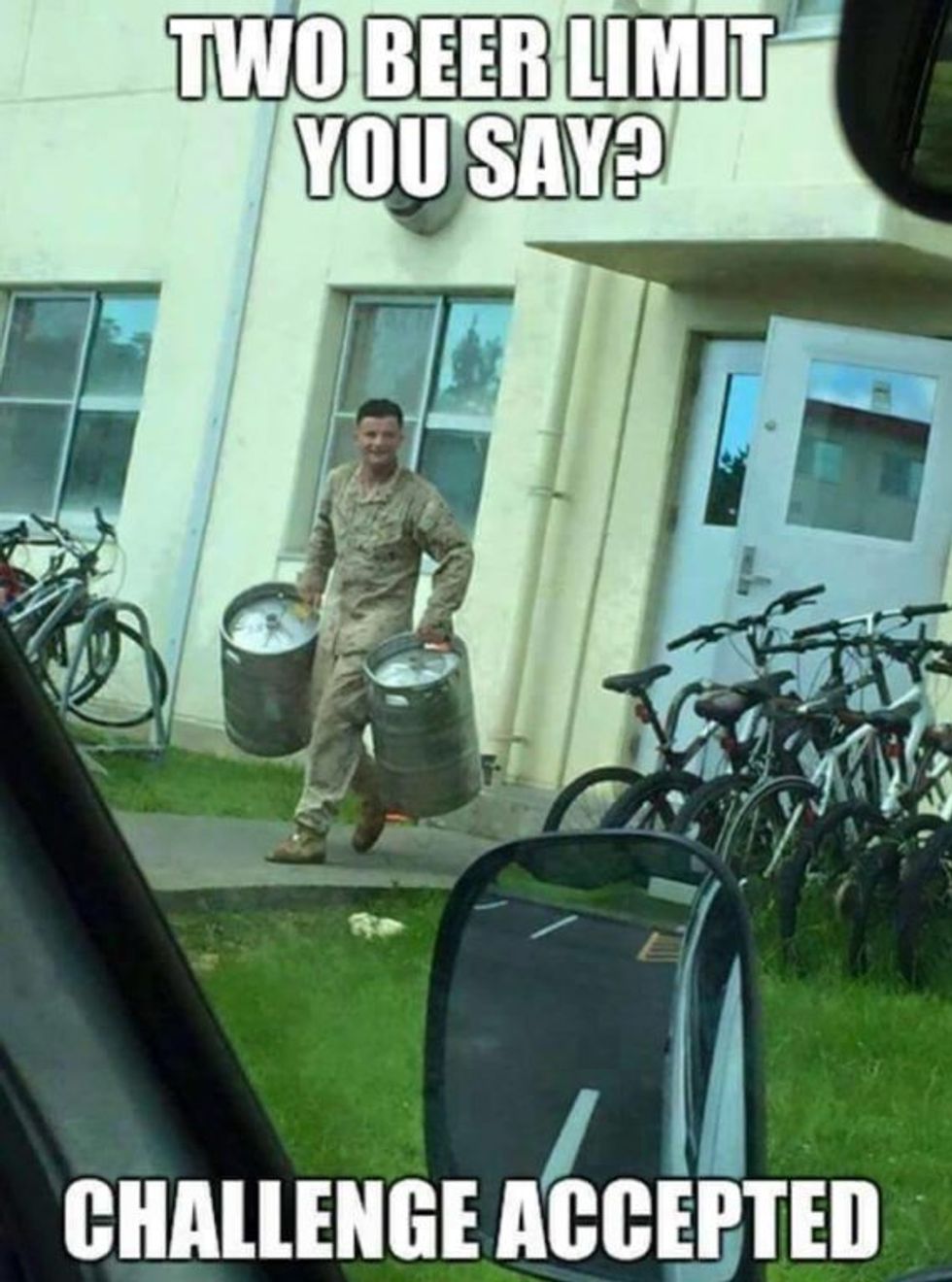 Meanwhile, sergeant major just wants to know where the Marine's cover is.
13. Pretty sure most recruiters will let you hunt Pokemon in the station if you take the practice ASVAB first (via Do you even Marine, bro?).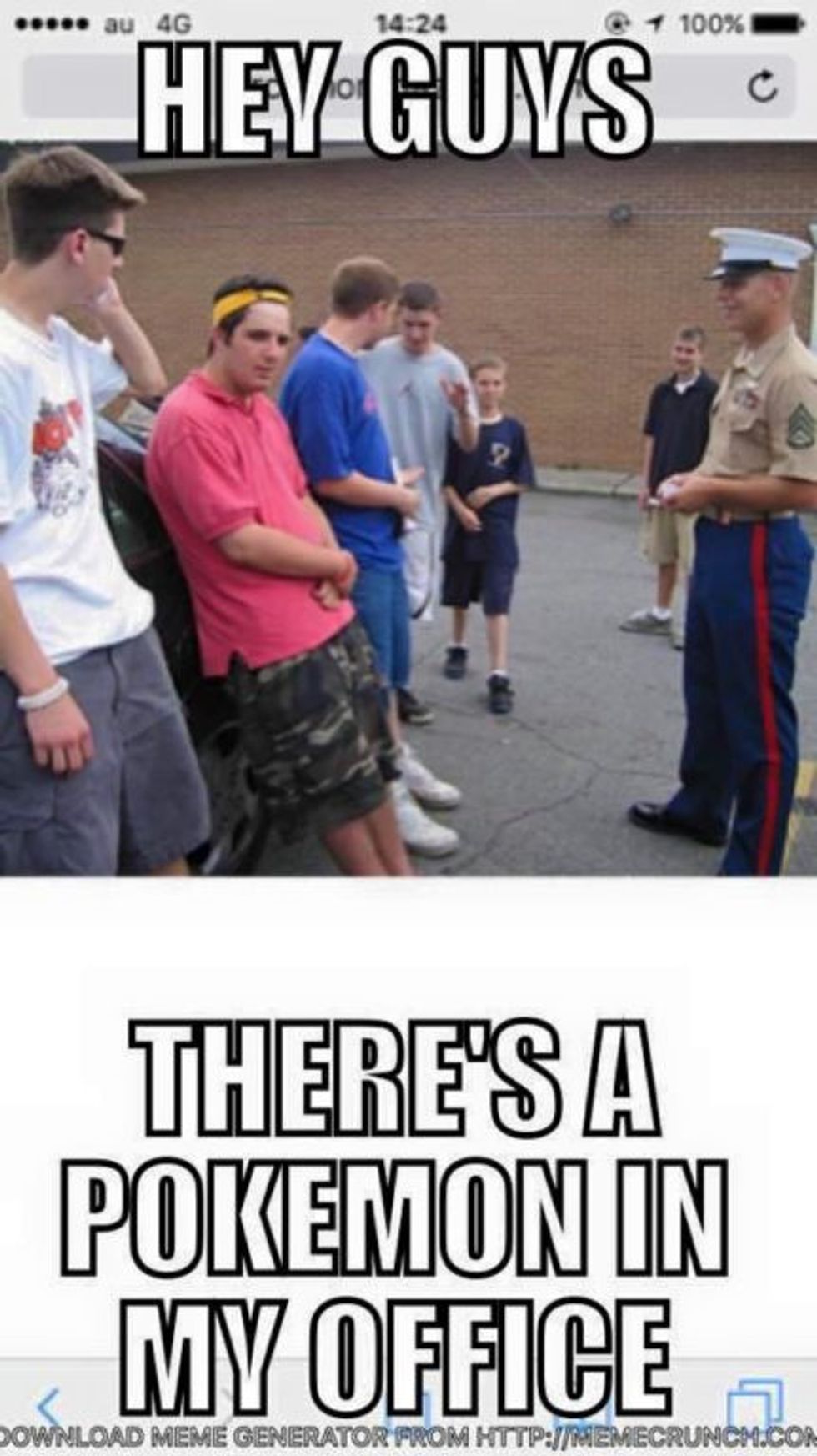 They're catching you while you catch Mewtwo.