Articles
November 27, 2015 05:00:58 EST
Happy Thanksgiving! Here's hoping you were too smart to engage in the Black Friday madness. But regardless of whether you're killing time standing in line at the store or hiding out in the bathroom to get away from your crazy aunts, here are 13 memes to keep you occupied:
---
1. Number one thing I'm thankful for this year:
(via via Coast Guard Memes).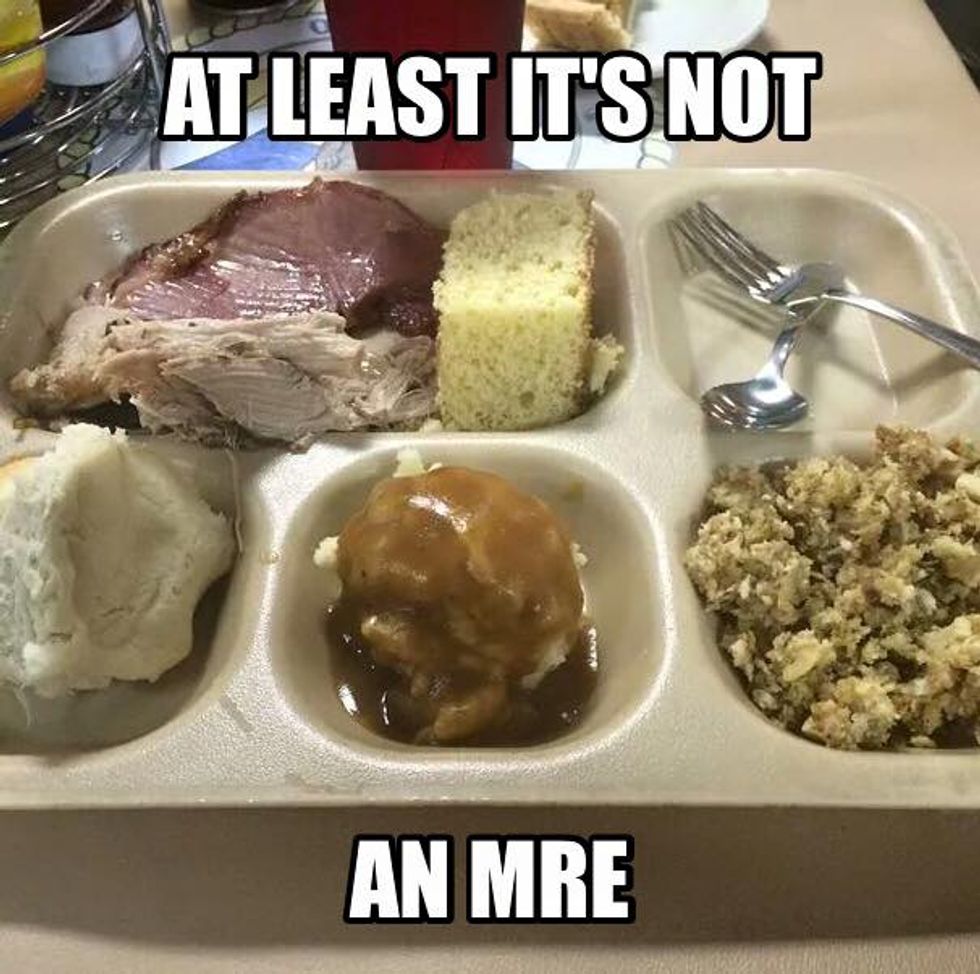 Some cheese with jalapeños would be welcome though.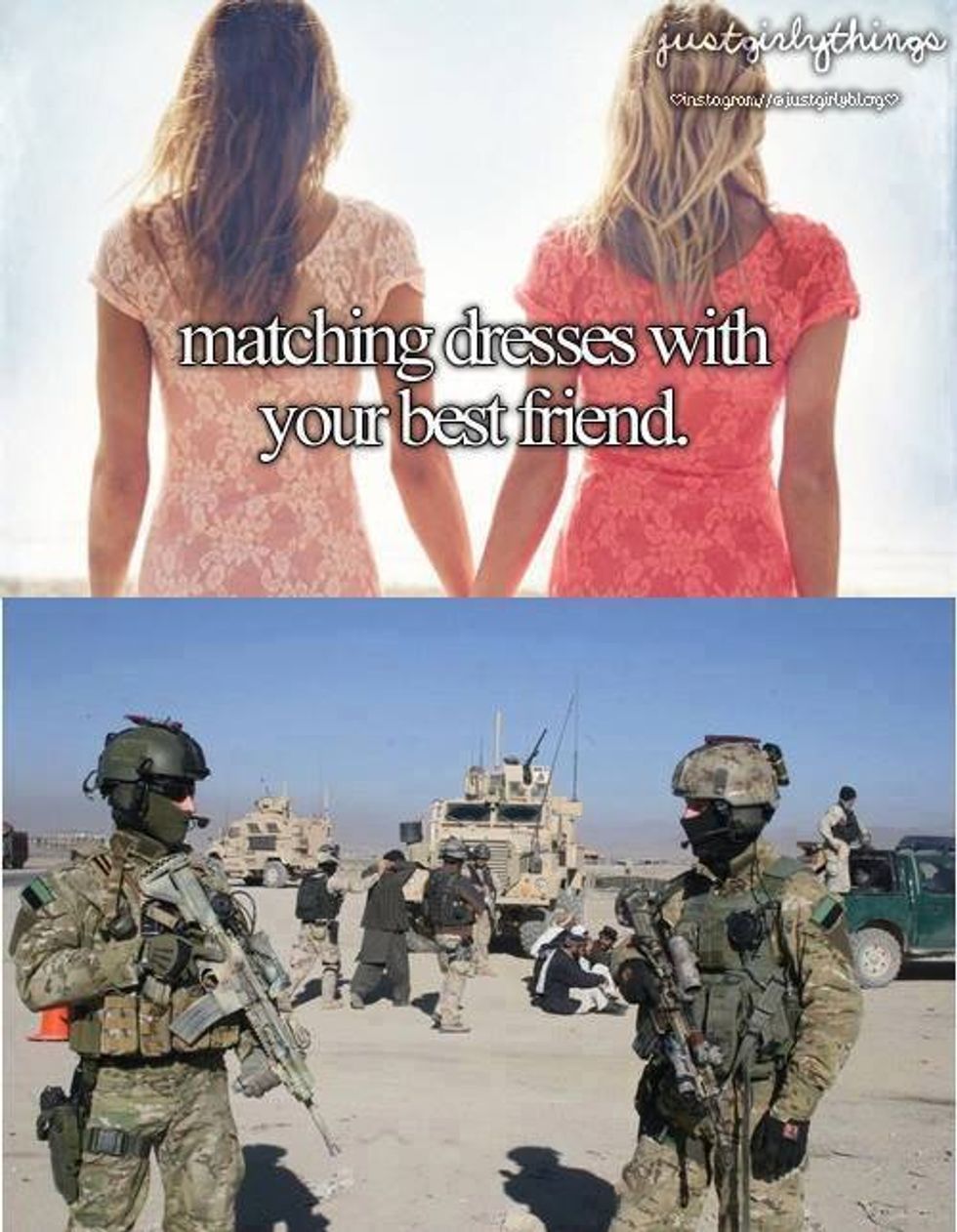 Forgot to match their helmets though. Sergeant major will be pissed.
3. Just be careful of the buffer spring (via Military Memes).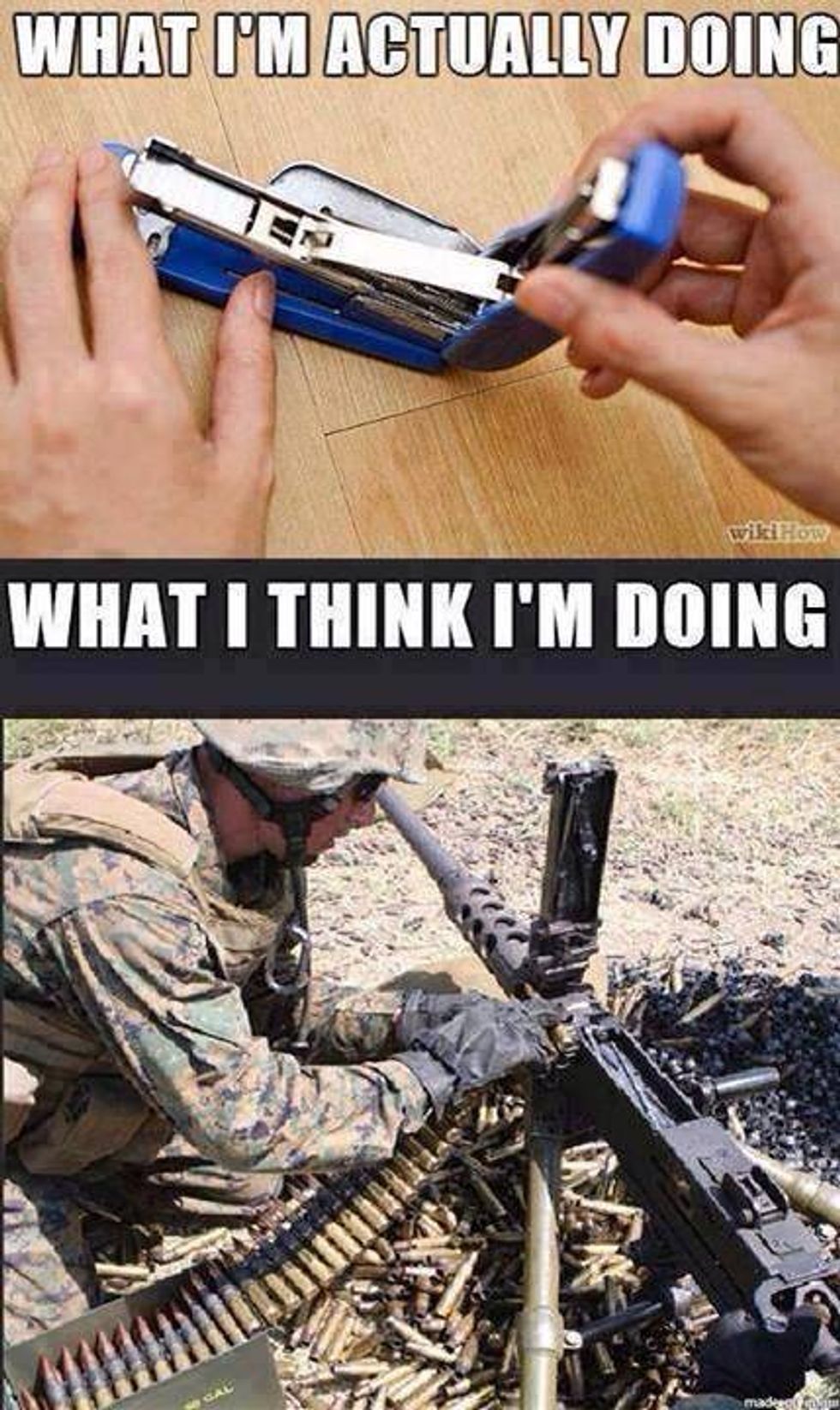 It's like a little fantasy you can have right at your desk.
4. There's a new head honcho at Disney World (via Sh-t My LPO Says).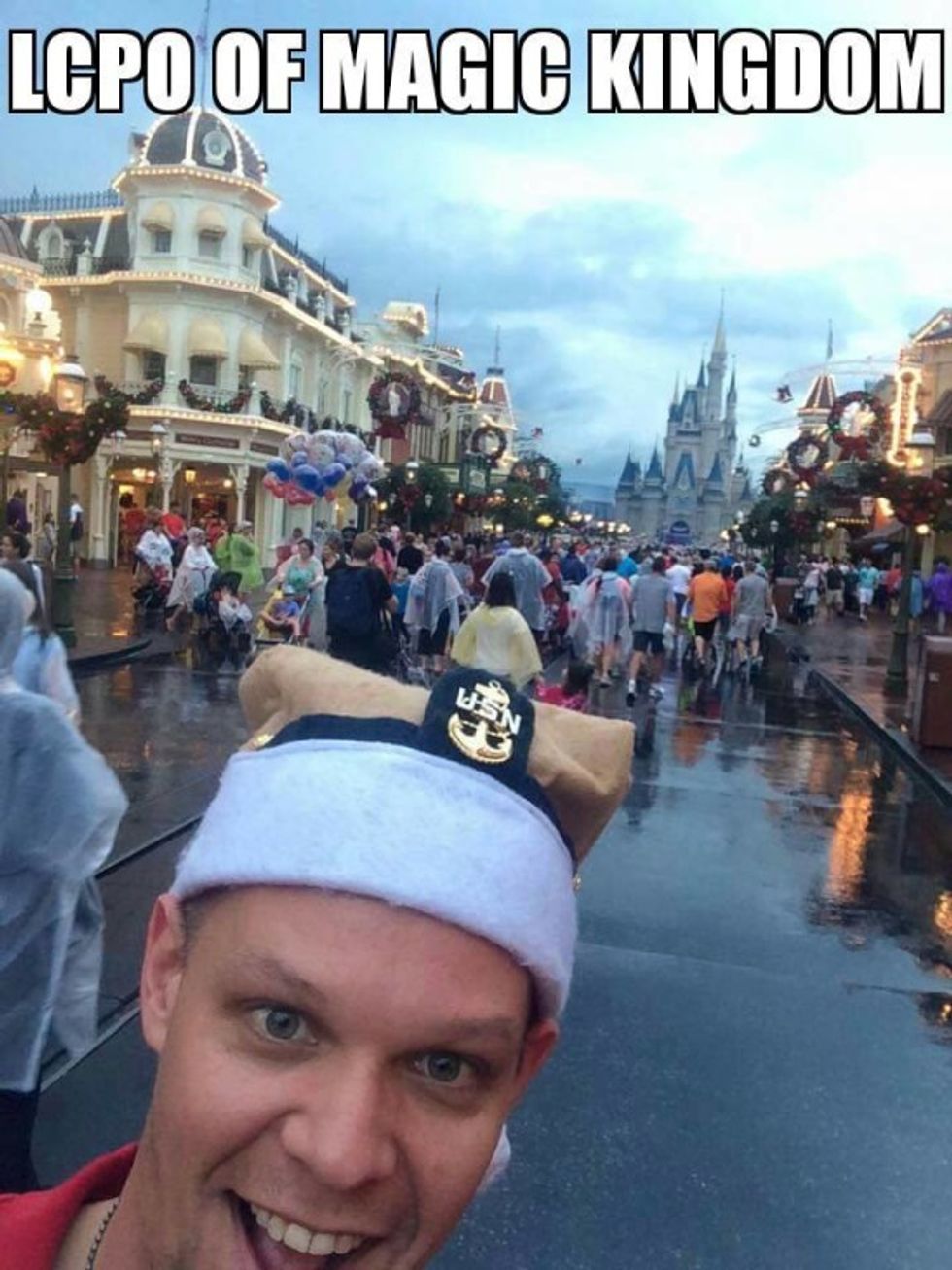 And he's not afraid of no mouse.
5. If you can't send Linda, send someone who's done this: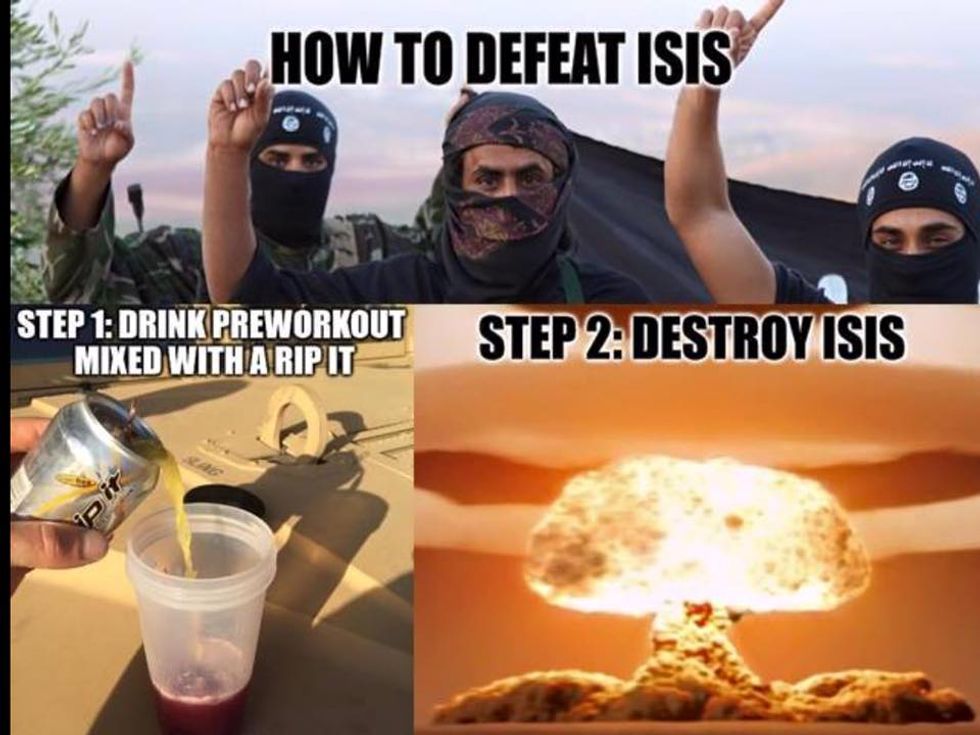 This would release enough energy to end the world.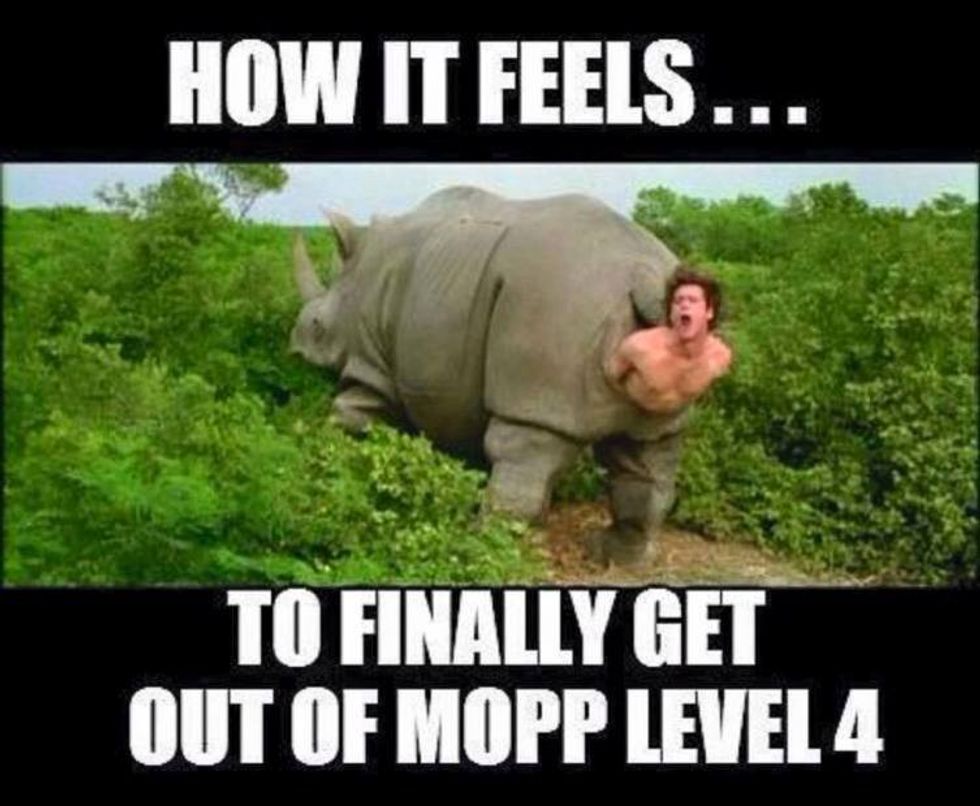 That first shower after hours of or more of stewing in the gear is so great.
7. Military working dogs are really stepping up their game (via Marine Corps Memes)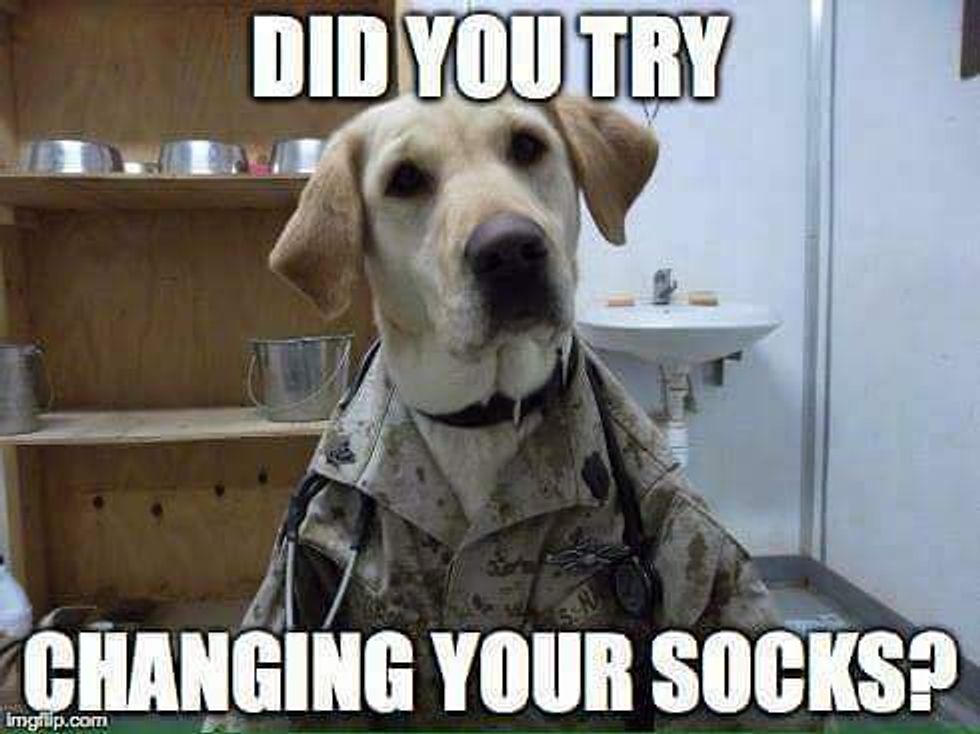 8. Coast Guard armored cavalry (via Coast Guard Memes).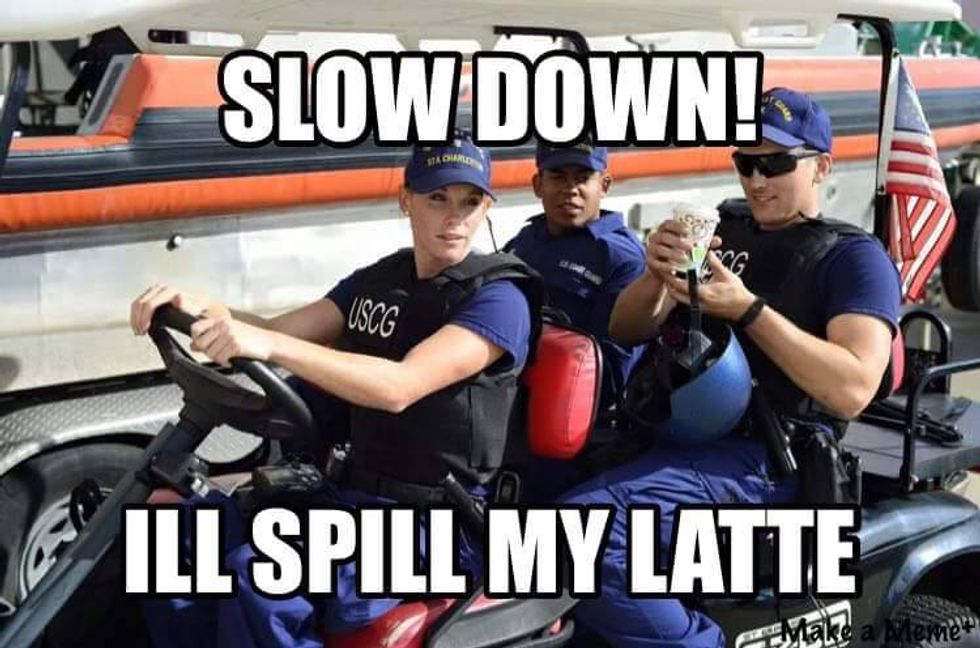 That's why you sip from it before you get on the cart.
9. That specialist who is never going to make it in front of the promotion board:
(via Air Force Memes & Humor)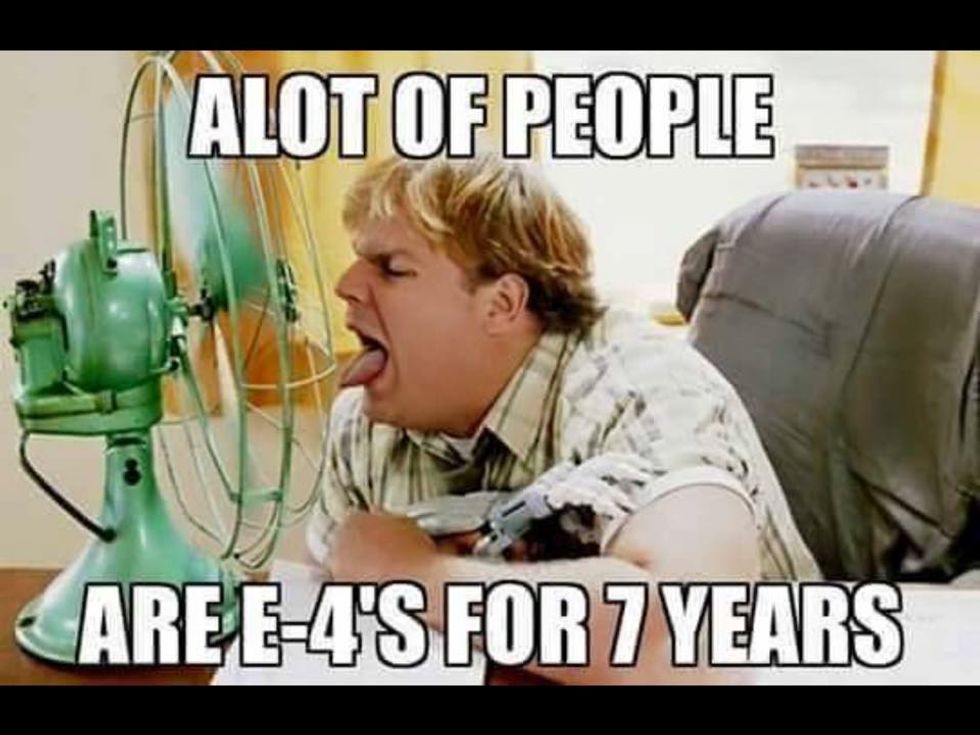 Maybe they'll bring back Spec-5 grade
10. It's hard to keep yourself excited in the civilian world.
(via Air Force Memes & Humor)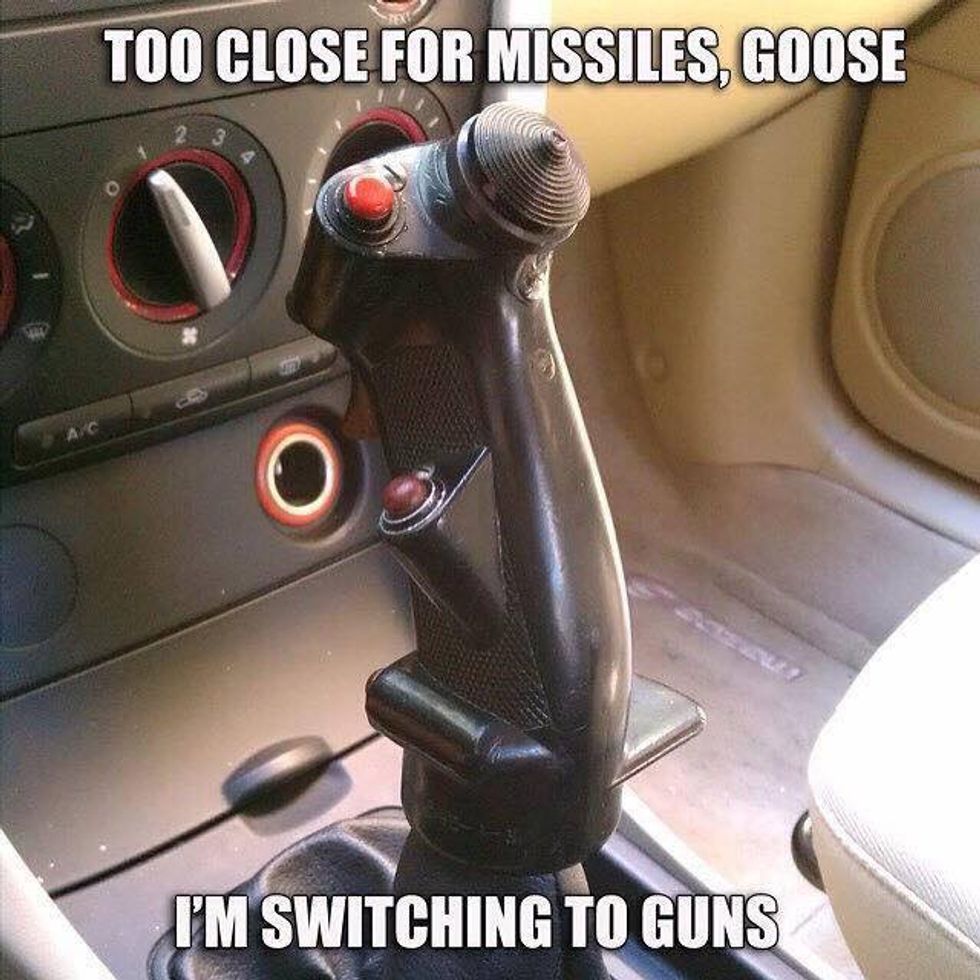 This will prevent you getting too bored.
11. Sounds like a delicious job.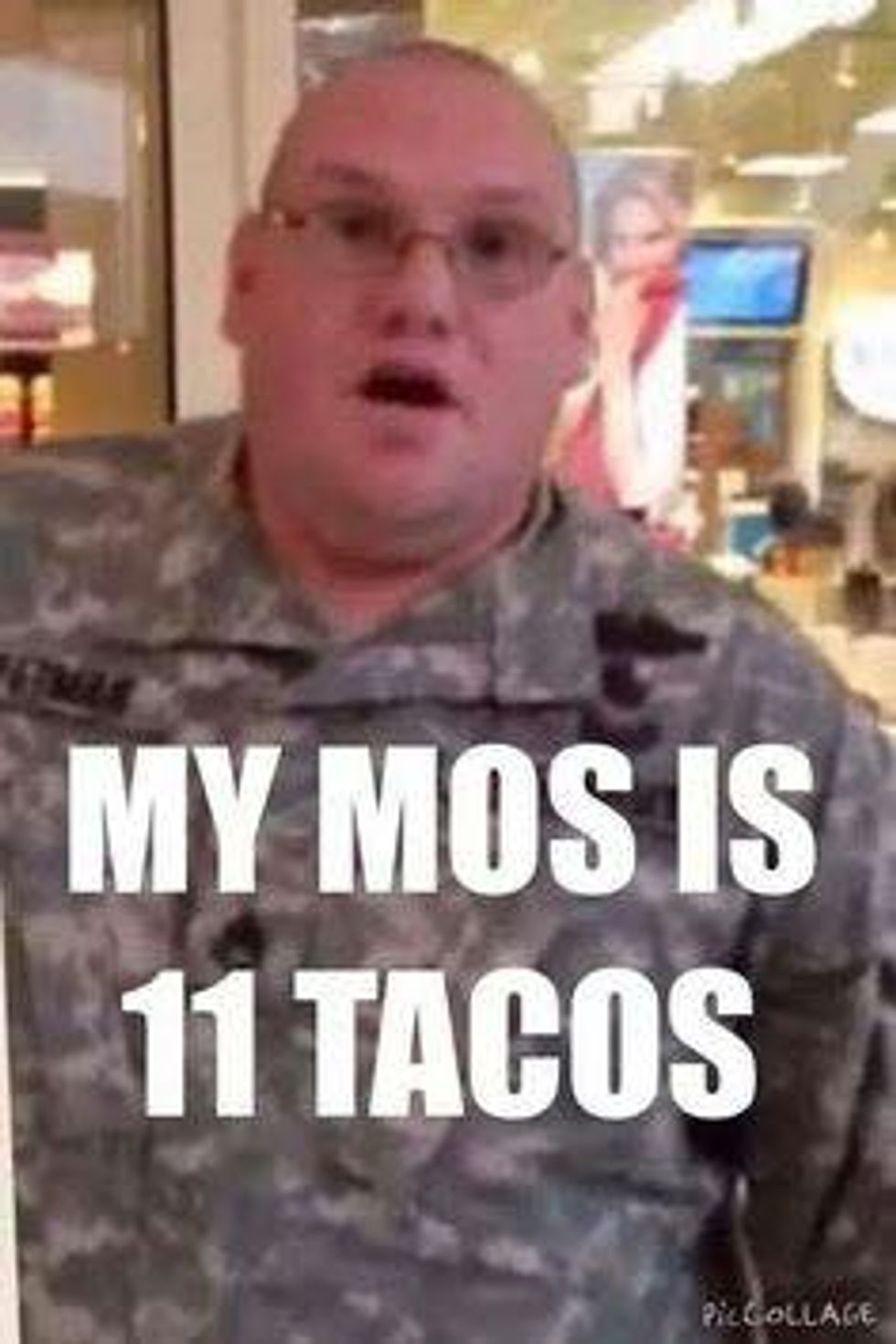 12. The manual says, "Duct tape will fix anything."
(via Marine Corps Memes).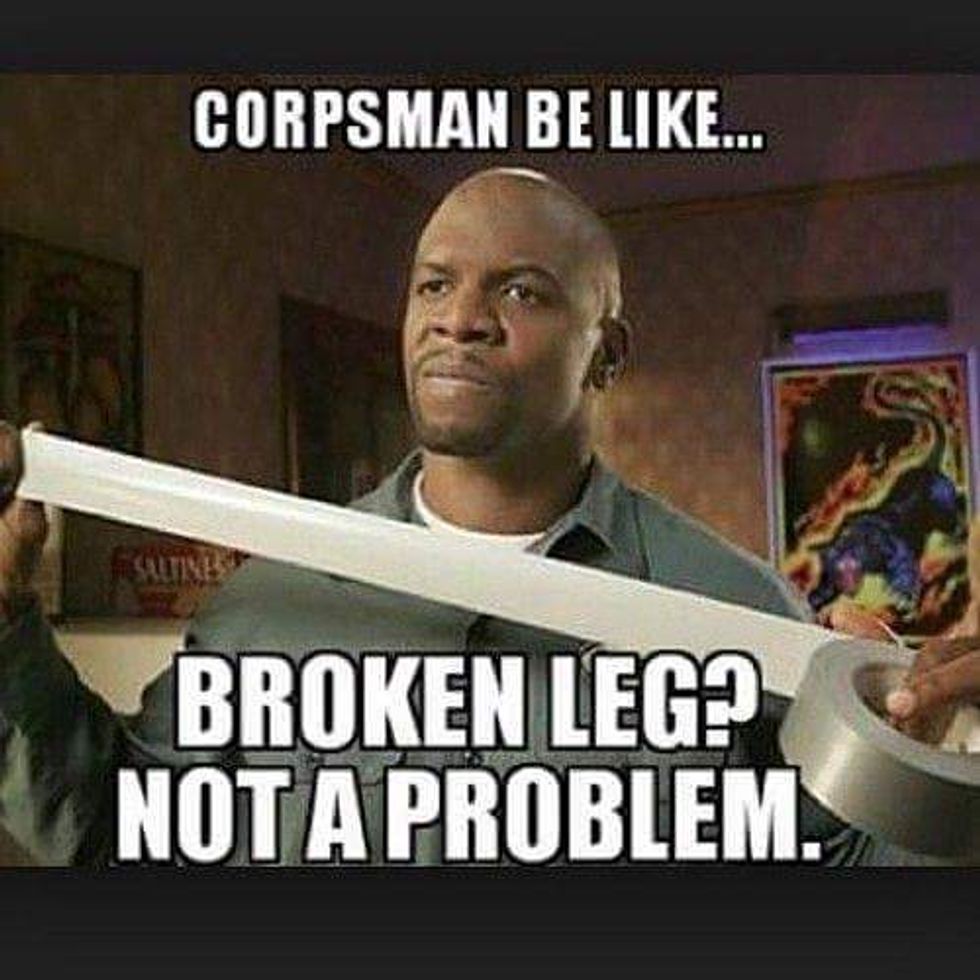 If the injury is really serious he may give out some Motrin.
13. You should share a coke with ISIS.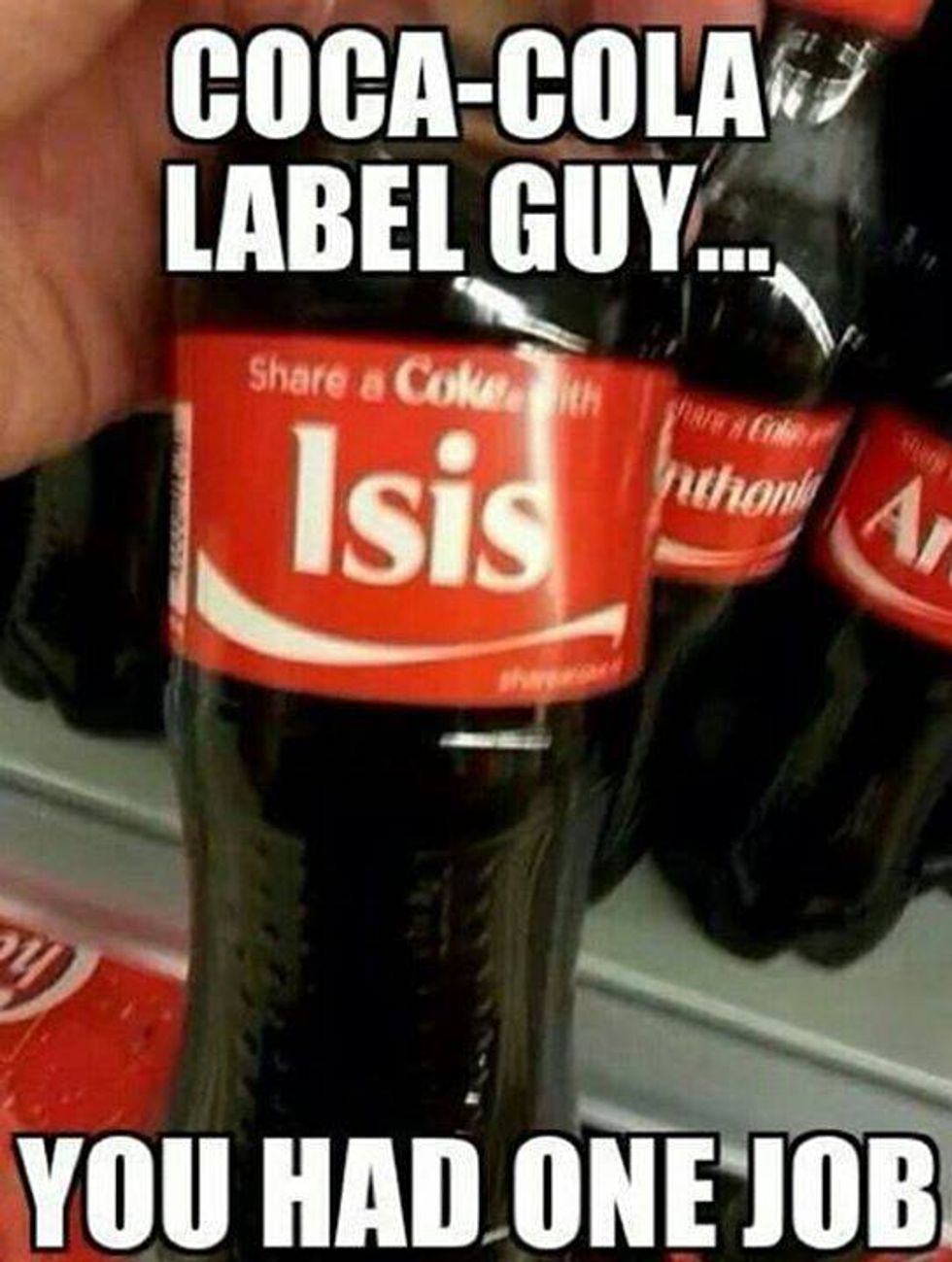 While they're drinking their coke, you can give a quick class on range safety.