Articles
November 05, 2015 11:28:00 EST
An effort to make Black Hawk helicopters function as optionally unmanned aircraft passed a major threshold last week, Defense One reports, citing an Army testing official.
---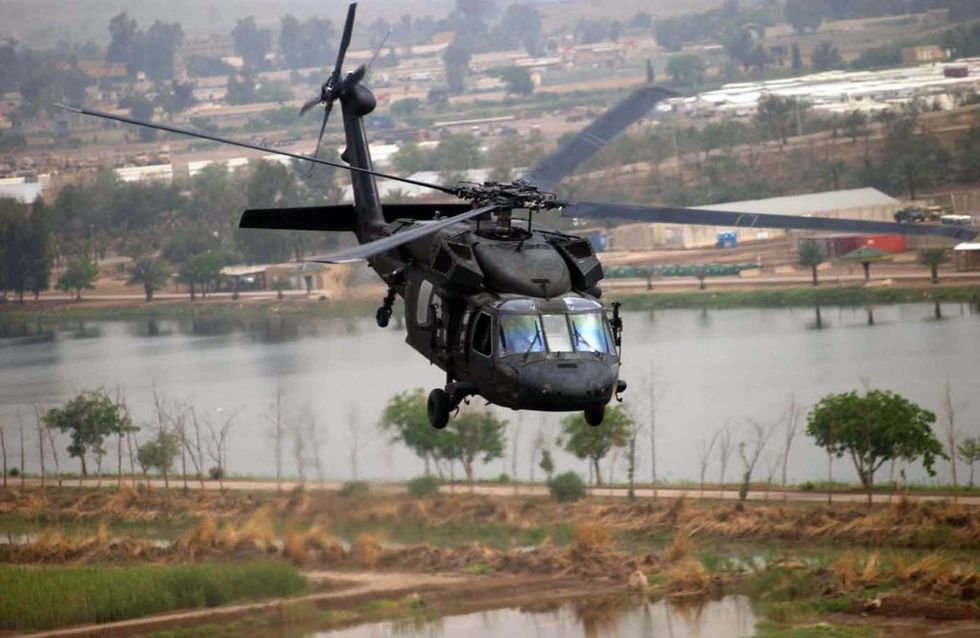 Blackhawks can now fly without their pilots. Photo: US Army Spc. Creighton Holub
The test featured an unmanned Black Hawk picking up and delivering an autonomous amphibious all-terrain vehicle, or AATV, which then carried out its own mission. The two unmanned vehicles managed to coordinate their missions and successfully carried them out.
Paul Rogers, director of the Army's Tank Automotive Research Development and Engineering Center, told Defense One that during the exercise, the helicopter "came in, picked up [the AATV], flew 5 to 7 kilometers in an air route, delivered it to a ground location, and released it."
After the delivery, the AATV autonomously navigated a series of chemical and biological hazards while beaming back satellite data.
The success of the joint operation between the autonomous Black Hawk and AATV highlights a new level of robot teamwork.
The test also highlights the greatest success yet in attempts to make the Black Hawk an optionally manned aircraft in the future. Sikorsky, the company that builds the Black Hawk, has been working toward an unmanned version of the helicopter since an announcement last year.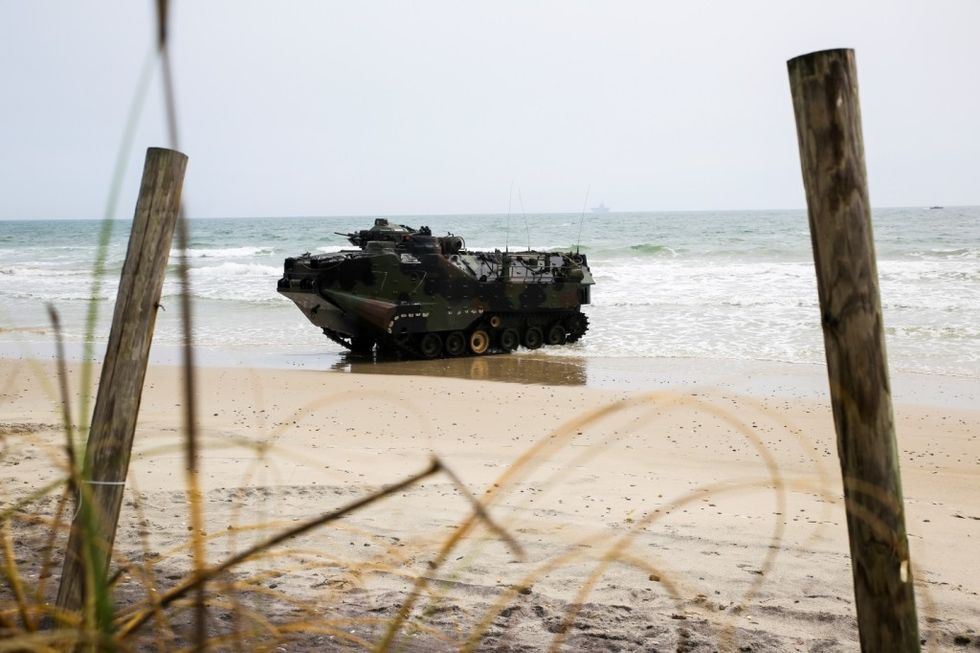 Not all amphibious all-terrain vehicles need a driver anymore. Photo: US Marine Corps Cpl. Kirstin Merrimarahajara
The Army's existing fleet of approximately 2,500 Black Hawks could be retrofitted to make the aircraft optionally manned. Such a move would supposedly give the Army a greater degree of flexibility in its operations.
"The autonomous Black Hawk helicopter provides the commander with the flexibility to determine crewed or un-crewed operations, increasing sorties while maintaining crew rest requirements," Mark Miller, vice president of research and engineering at Sikorsky, told Defense Tech about the project. "This allows the crew to focus on the more 'sensitive' operations and leaves the critical resupply missions for autonomous operations without increasing fleet size or mix."