Articles
Mar. 04, 2016 03:13PM EST
Senator McCain and General Welsh scuffle over the A-10's fate
As Air Force Chief of Staff General Mark Welsh testified before the Senate Armed Services Committee on March 3, controversy erupted when he mentioned the service's plans to retire the A-10 Thunderbolt II, affectionately known to troops as the "Warthog" and largely regarded as the most effective close air support aircraft in the inventory today.
---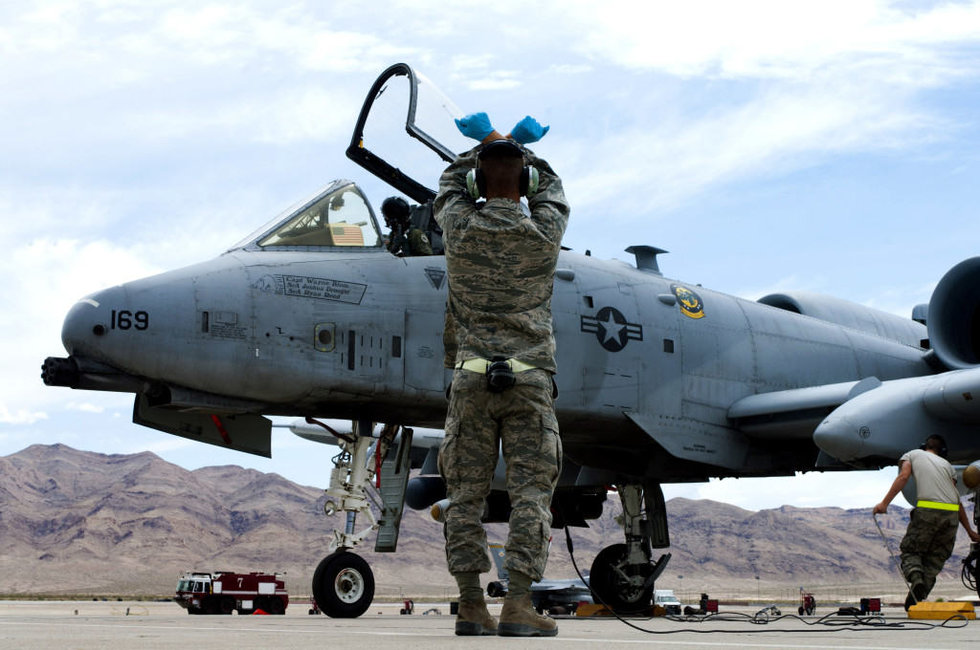 Airman Brandon Kempf, 757th Aircraft Maintenance Squadron assistant dedicated A-10 Thunderbolt II crew chief, watches as an aircraft taxis into position after landing May 9, 2013, at Nellis Air Force Base, Nev. (U.S. Air Force photo by Airman 1st Class Joshua Kleinholz)
For years, the USAF fought with congressional leaders about the fate of the Warthog.  Congress laid down the law in the 2016 National Defense Authorization Act, requiring that the Air Force find a viable replacement for the airframe's close-air support role before they would be allowed to retire it.
Originally, the Air Force tried to wedge the F-35 program into the CAS requirement, but Congress flat-out rejected it as an option. Thus, the A-10 was given a stay of execution until a congressionally-mandated, independent study determined the Air Force has such a suitable replacement.
In his recent testimony, Gen. Welsh told the Senate the USAF will use the F-16 Fighting Falcon and the F-15E Strike Eagle to fly close air support missions; however, those options didn't work for the SASC, especially not the chairman, Senator John McCain, a former Navy attack pilot who was shot down over North Vietnam and spent six years as a POW in Hanoi.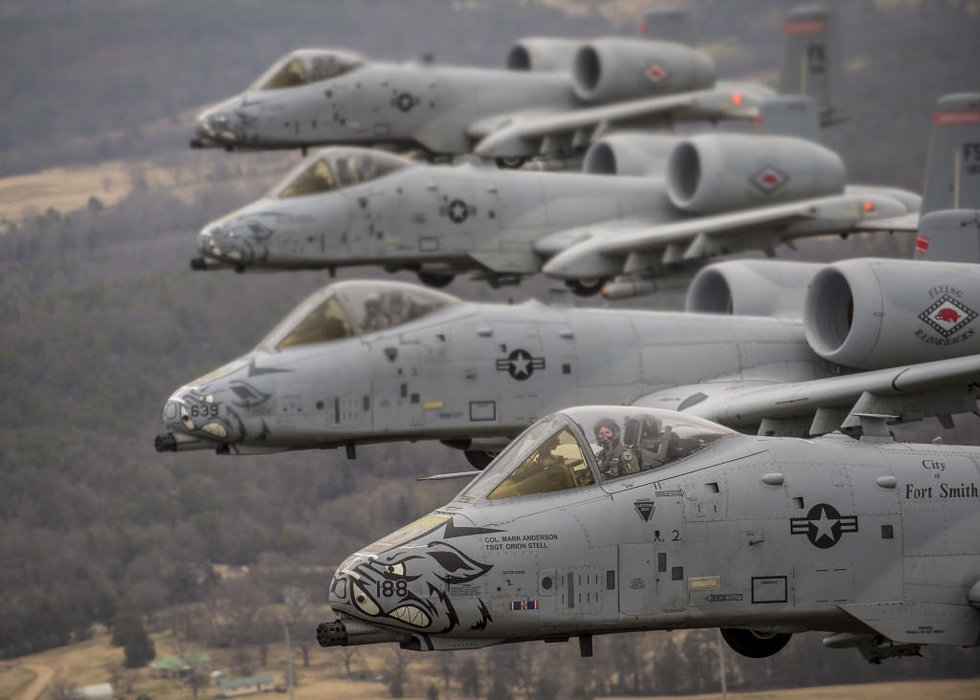 Col. Mark Anderson (Tail No. 188), 188th Fighter Wing commander; Maj. Doug Davis (Tail No. 639), 188th Detachment 1 commander; Col. Brian Burger (Tail No. 613), 188th Operations Group commander; and Capt. Wade Hendrickson (Tail No. 638) conduct a training mission Dec. 30, 2013, over Razorback Range. (U.S. Air Force photo by Senior Airman Matthew Bruch)
"You have nothing to replace [the A-10] with, General," McCain shot back. "Otherwise you would be using F-15s and the F-16s of which you have plenty of, but you're using the A-10 because it's the most effective weapons system. This is really, unfortunately disingenuous."
As well as being the most tailored for the CAS mission, the A-10 also has the lowest cost per flight hour at $19,051 compared to the F-35 at $67,550, the F-16 at $22,470, and the F-15E at $41,921.
When Welsh tried to press the issue, McCain called his testimony "embarrassing."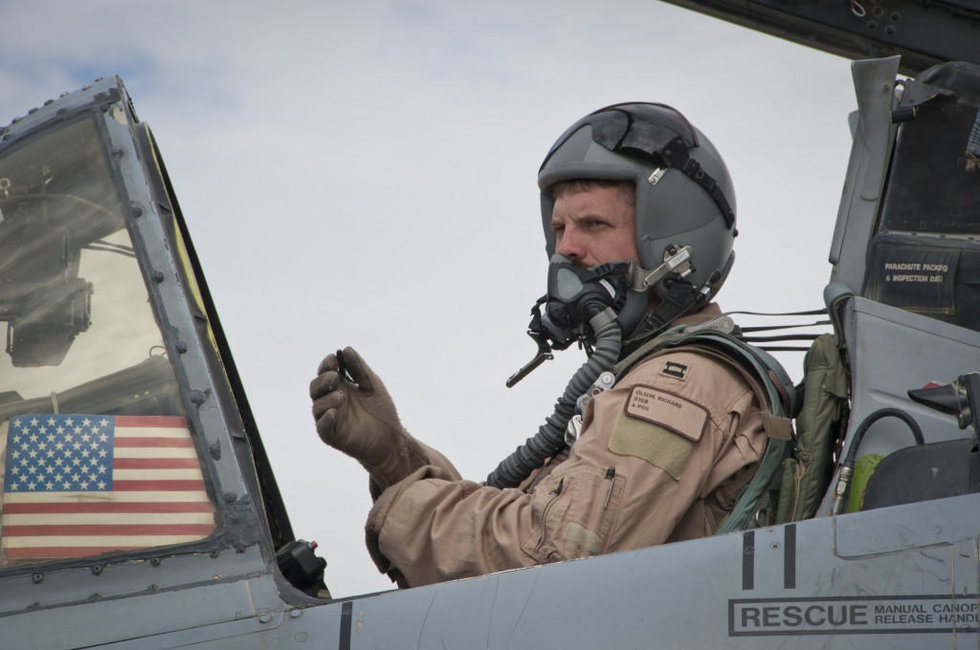 Capt. Richard Olson, 74th Expeditionary Fighter Squadron A-10 pilot, prepares to take flight at Kandahar Airfield, Afghanistan, Sept. 2, 2011. A-10s can survive direct hits from armor-piecing and high explosive projectiles up to 23mm. (U.S. Air Force photo)
"Every Air Force pilot that I know will tell you that the most effective close air support system is the A-10," McCain said.