Articles
February 23, 2017 14:05:04 EST
Some Marine jobs are elite because you're dropped into the middle of the suck and expected to kill dozens of enemies before whittling new weapons from said enemies' bones and using those bone weapons to kill yet more enemies.
---
But some Marine jobs are reserved for the elite because they require tireless discipline.
While most people may crack a smile at seeing the commandant of their branch or a sports team that recently won a championship, the person representing the president is supposed to always be stoically professional.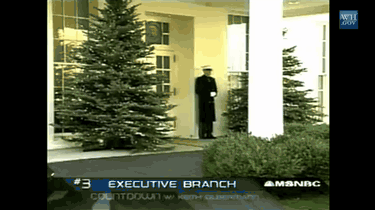 "Dude, the Grinch could steal Christmas and I would only move if he was a lawful combatant." (GIF: WhiteHouse.gov footage)
At any one time, four Marines out of the entire Corps are assigned the duty of representing the president and the Marine Corps in front of visiting dignitaries, Washington elite, and the news cameras pointed at the White House all day, every day.
In the video below, a veteran of the Marine Sentries talks to a reporter and briefs a brand new sentry on his duties.
It covers everything from how the sentries know that someone is about to exit the door to how awesome it is when a Christmas tree falls and the Marine sentry is like, "Tree? Lulz. Marines are calm when mortars fall, bro."