Articles
Feb. 10, 2016 12:07PM EST
This Air Force general passing out during an F-35 brief is the perfect metaphor for the program
Normally, James Martin is the very model of a modern major general. But the Air Force officer, who is the Deputy Assistant Secretary for Budget, recently collapsed at the podium while answering questions about the F-35.
---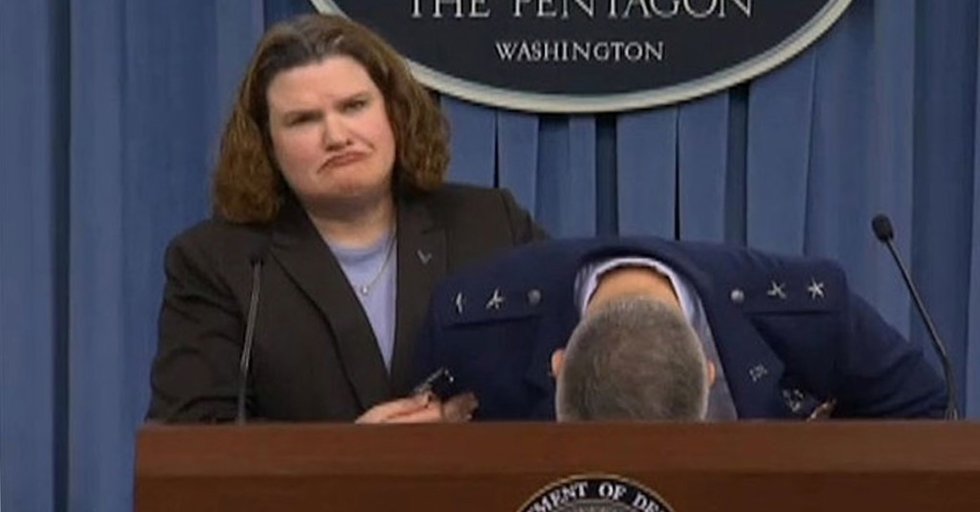 Don't lock your knees, sir. (C-SPAN video)
Air Force Deputy for Budget Carolyn Gleason held Maj. Gen. Martin up, while aides came to help Martin, who regained his senses seconds later.
"That's what the F-35 will do to you," Gleason laughed.
The struggle over at the USAF Budget Office is real.