Articles
August 15, 2017 13:37:50 EST
Humans apparently aren't the only ones breaking glass ceilings.
---
The Marine Corps Recruit Depot in Parris Island, South Carolina just received its first female mascot, according to the Marine Corps Times.
The English bulldog, Opha Mae, is named after the first female Marine — Opha Mae Johnson, who enlisted in 1918, according to the Beaufort Gazette.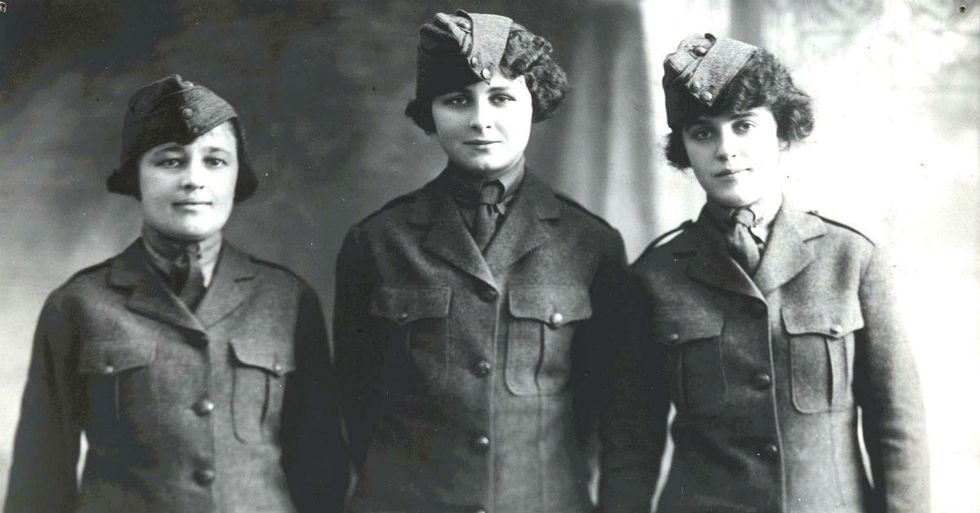 Early female Marines (left to right) Private First Class Mary Kelly, May O'Keefe, and Ruth Spike. Photo courtesy of USMC.
She is "currently a poolee," Marine Capt. Adam Flores told the Beaufort Gazette, "and will begin recruit training in the near future." Opha Mae will be the 21st such mascot, but her starting date is currently unknown.
She will eventually take over duties, which include attending ceremonies and graduations, from Cpl. Legend, who is in poor health, the Beaufort Gazette said.
Here's a video of Opha Mae: