Articles
Apr. 28, 2017 03:50PM EST
US Coast Guard makes a big change for ethical animal treatment
U.S. Coast Guard medics have stopped using military contractors who intentionally injure sedated animals so that medics can practice treating combat wounds.
---
Spokeswoman Lisa Novak said in a phone interview on April 27 that the practice was suspended in January. A working group will decide if the training will continue.
The so-called "live tissue training" involved anesthetized goats.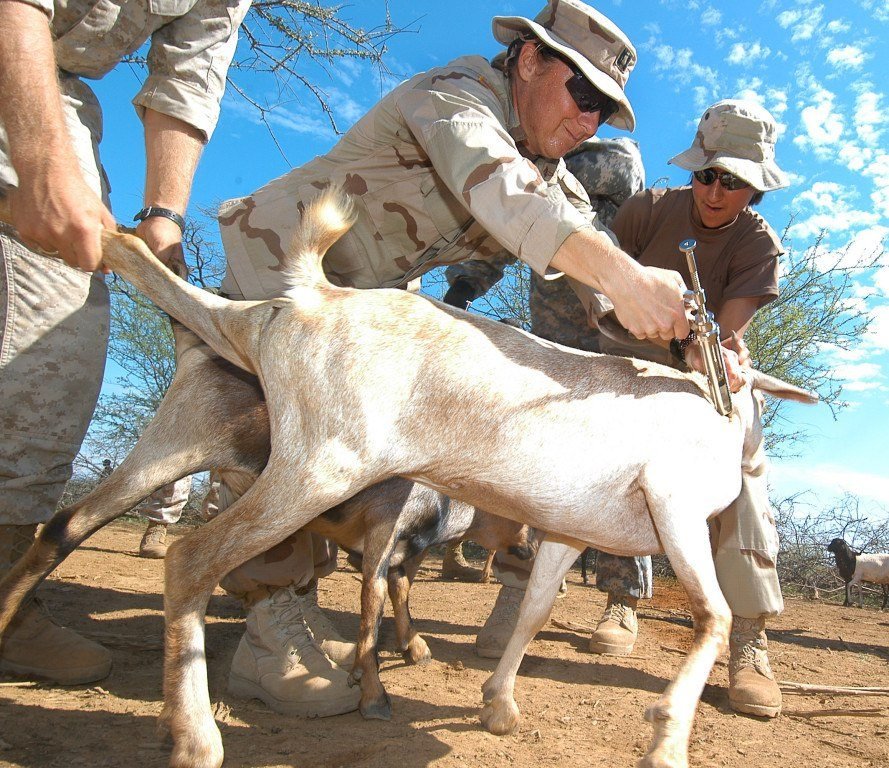 Here, the Army and Navy immunize a goat, which is much nicer. (Photo: U.S. Navy Mass Communication Specialist 2nd Class Roger S. Duncan)
Novak said she didn't know what led to the suspension. In 2012, activist group People for the Ethical Treatment of Animals, or PETA, released a video of a goat's legs being removed with tree trimmers during what it said was Coast Guard training.
Rep. Lucille Roybal-Allard, a California Democrat, wrote in The Hill newspaper on April 27 that she had raised concerns with the Coast Guard.
She said most Americans are against the practice.