Articles
March 09, 2016 17:35:08 EST
U.S. Marines training in Norway took their tanks and armored vehicles on a drifting course over solid ice.
---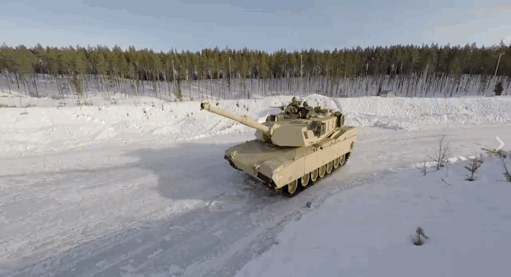 GIF: US Marine Forces Europe and Africa Facebook Video
The Marines are taking part in Exercise Cold Response 16 which is a 12-nation NATO exercise. American airmen, sailors, and Marines are learning how to fight in the extreme cold, a muscle the U.S. didn't flex much while focused on Iraq and Afghanistan.
[fbvideo link="https://www.facebook.com/USMCFEA/videos/1300848159930631/" width="500" height="400" onlyvideo="1"]
Exercise Cold Response was scheduled before Russia began its aggressive actions in Ukraine but the skills learned in Norway will be useful if relations don't improve. The United Kingdom, Germany, the Netherlands, Sweden, Poland, Denmark, Canada, Belgium, and Latvia are also participating.
Learning to safely drift tanks may seem like a crazy stunt, but it will help U.S. Marine Corps tank crewmen maneuver during a fight in the extreme cold.
U.S. Marines in the exercise have also trained on surviving a fall through ice and constructing snow shelters.
(h/t Washington Post)