Articles
May. 02, 2016 11:58AM EST
Watch this veteran's reaction when he learns his Army souvenirs are worth mucho dinero
An Army soldier stationed in Germany picked up two Rolexes from the PX before rotating back to the states in early 1960. One watch was to wear himself while the other was a gift for his dad.
---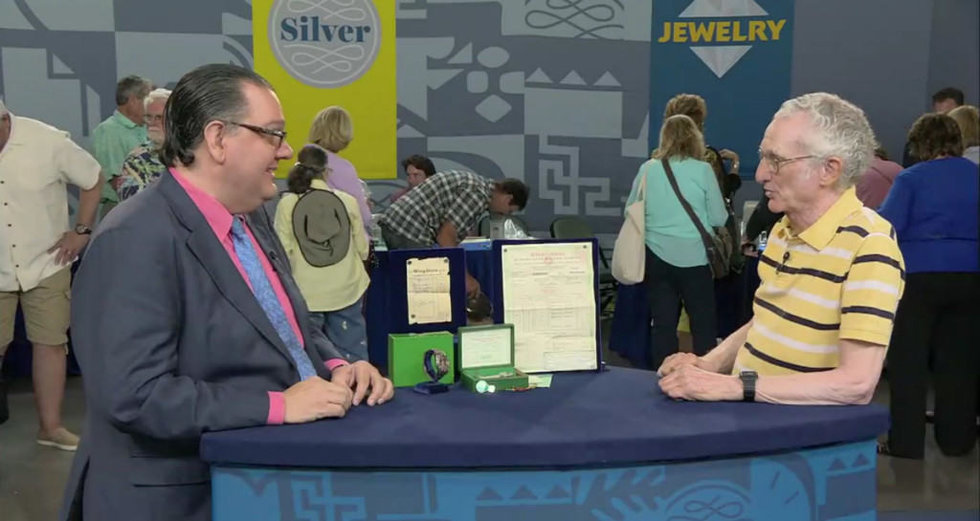 Photo: PBS Facebook video screenshot
He had never heard of Rolex before and only bought them because his sergeant told him they were the best watches ever made. Almost 60 years later, both watches are still working and the sergeant's advice turned out to be spot on.
The veteran recently appeared on PBS's Antiques Roadshow and learned that one of the watches, which he paid a little over a month's salary to buy in 1960, was "easily today, it's $65,000 to 75,000 on the market." See the full video from PBS below:
[fbvideo link="https://www.facebook.com/pbs/videos/10153634886707169/" width="500" height="400" onlyvideo="1"]