Officials say an Air Force base south of Omaha, Nebraska has expanded its defenses against drones and can stop any that venture within its boundaries of airspace.
---
The Omaha World-Herald reports that a press release from the Offutt Air Force Base says it now has "a number of unique defense systems" to protect against drones while not going into specifics.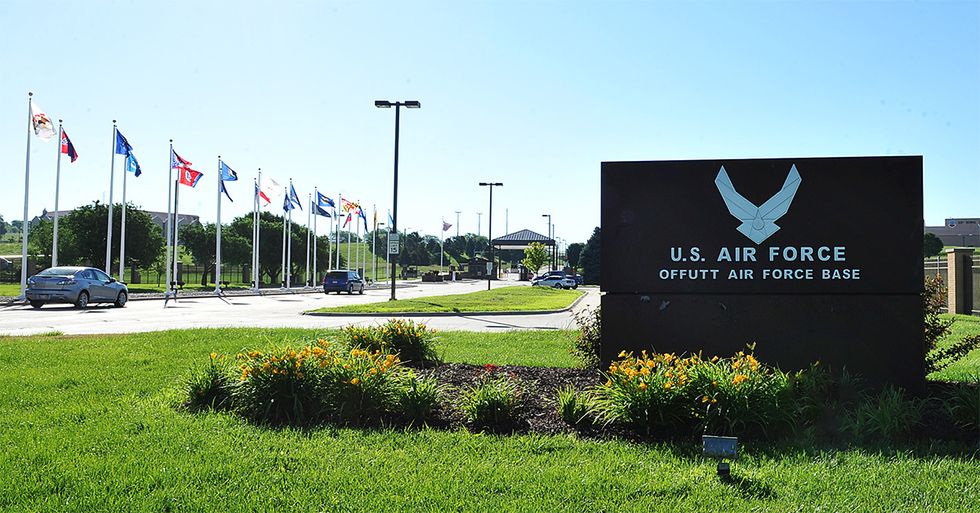 The Kenney Gate on Offutt Air Force Base, Nebraska. Officials say the base is making use of cutting edge anti-drone technology. USAF photo by Charles Haymond.
Drones are entirely off-limits within 3 miles of the base's airfield.
The message follows recent guidance from the Pentagon that lays out the military's authority to disable or shoot down any drone that violates airspace restrictions over a US base.
The Federal Aviation Administration estimated last year that there are about 1.1 million drones in use. The agency predicted the number could grow to 4.5 million in 2021.