When the United States Marine faced off against Japan, especially later in World War II, they had a few advantages. They had the semi-automatic M1 Garand against Japan's bolt-action Arisaka rifle and their pistol was the M1911 as opposed to the Nambu.
---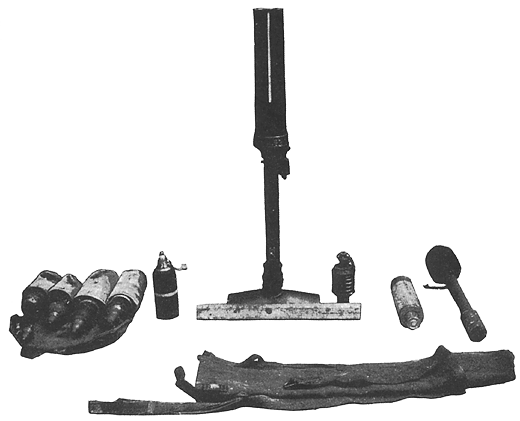 The Type 89 grenade discharger — also known as the "knee mortar." (U.S. Army photo)
But Japan did have weapons that terrified Marines. One was called the "knee mortar," which was really a grenade launcher that Japan called the Type 89 for its introduction in the 2,589th year of the country's existence. According to WarfareHistoryNetwork.com, this weapon was intended to help the Japanese Army address some problems that came despite having very well-trained infantrymen.

A Type 89 on display with a HE round. (Wikimedia Commons)
The short version: Japan had crappy tanks. Their artillery was not much better. When it came down to anti-tank weapons, they didn't have much there, either. Furthermore, the Imperial Japanese Navy got a lot of the R&D priority for new ships and planes. Japan figured – correctly – that their best course of action was to try to ensure naval dominance.

An incendiary round for the "knee mortar." (U.S. Army photo)
According to a U.S. Army manual, the Type 89 fired a 50mm round, and weighed ten pounds. Depending on the round used, it had a maximum range of just under 750 yards. It could fire incendiary rounds, smoke rounds, and high-explosive rounds. Think of it as kind of an M79 grenade launcher on steroids. You didn't want to fire it from your knee, unless you wanted to be on a medevac flight or ship home. Instead, you braced it on the ground.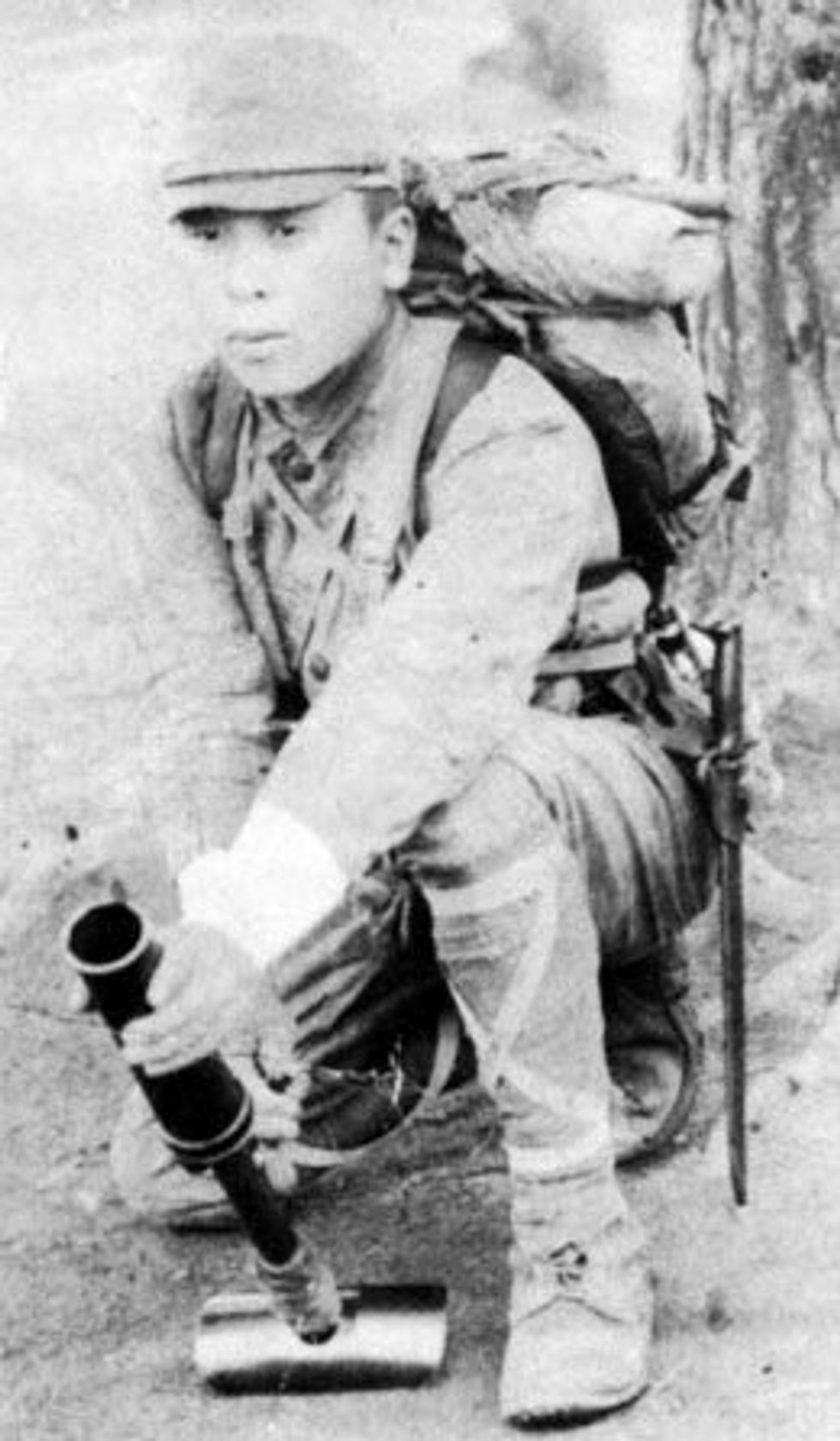 A Japanese soldier shows the proper technique for using the "knee mortar." If you put it on your knee or leg, you were asking for a lot of pain. (Wikimedia Commons)
Two Marine Corps legends, "Chesty" Puller and Merritt Edson, both came away very impressed by this weapon. Edson, who lead the Marine Raiders on Guadalcanal, noted that a Japanese soldier could carry that weapon and ten rounds with no problem. The weapon was issued in large quantities to Japanese troops and had a high rate of fire. As a result, it was believed to have caused 40 percent of American battle casualties in the Pacific.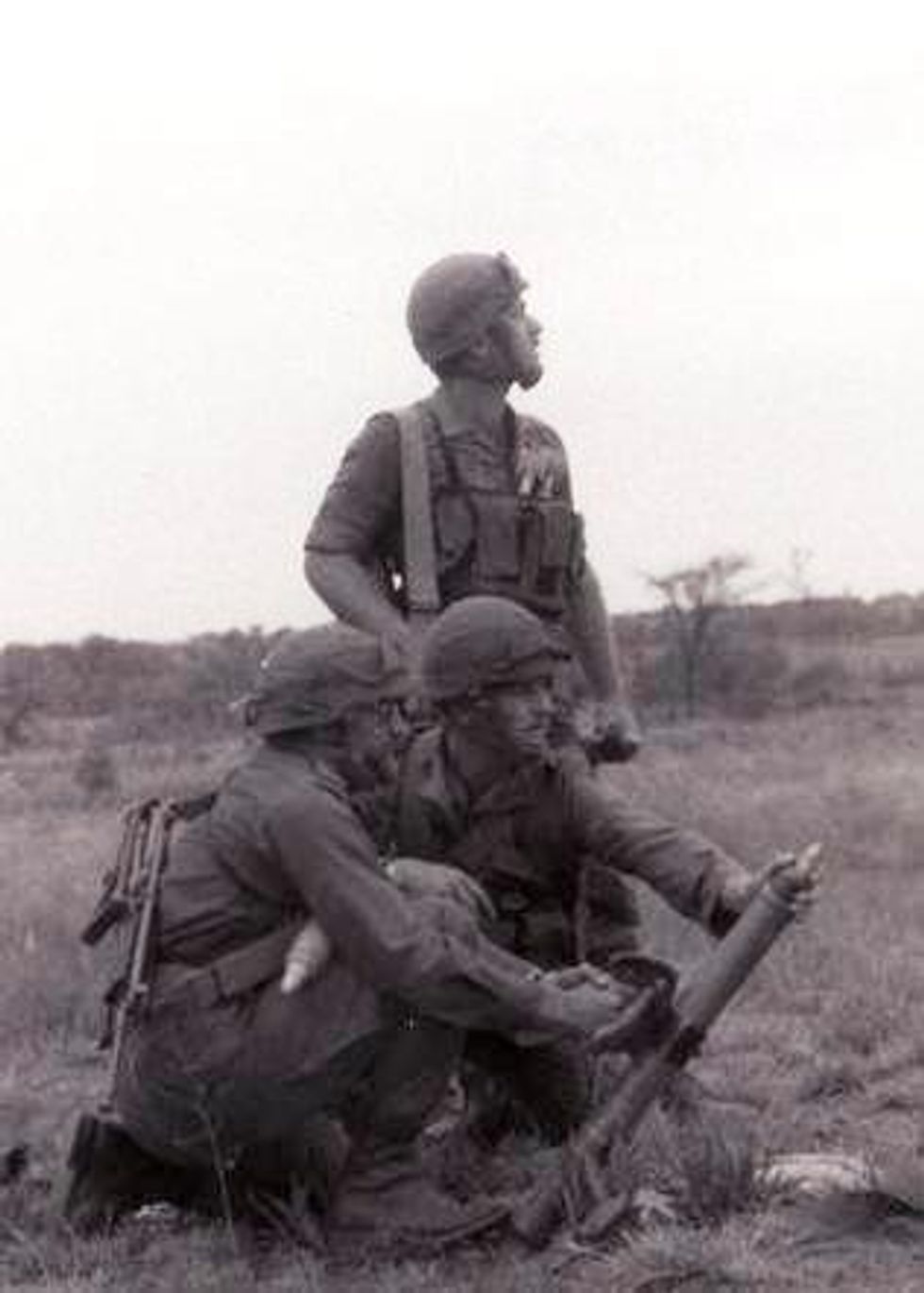 The M-4, a South African-designed "commando mortar" that is one of several inspired by the "knee mortar." (Wikimedia Commons)
Today, the "knee mortar" is out of service, but the concept is alive in the form of "commando mortars" like the British L9A1, the South African M-4, and the Iranian 37mm "marsh mortar." In short, grunts have options for lightweight firepower.