This is why it's not a good idea to mess with Texas
There's a lot of uncertainty to life in the 21st century.
---
But on one point, we can say we have a definite answer.
It was in the tiny village of Gonzales, Tejas, a territory of the newly sovereign Empire of Mexico, that scholars can definitively pinpoint the historical birth of the notion that, though there are many things you might be tempted to mess with, you don't, if you know what's good for you, mess with Texas.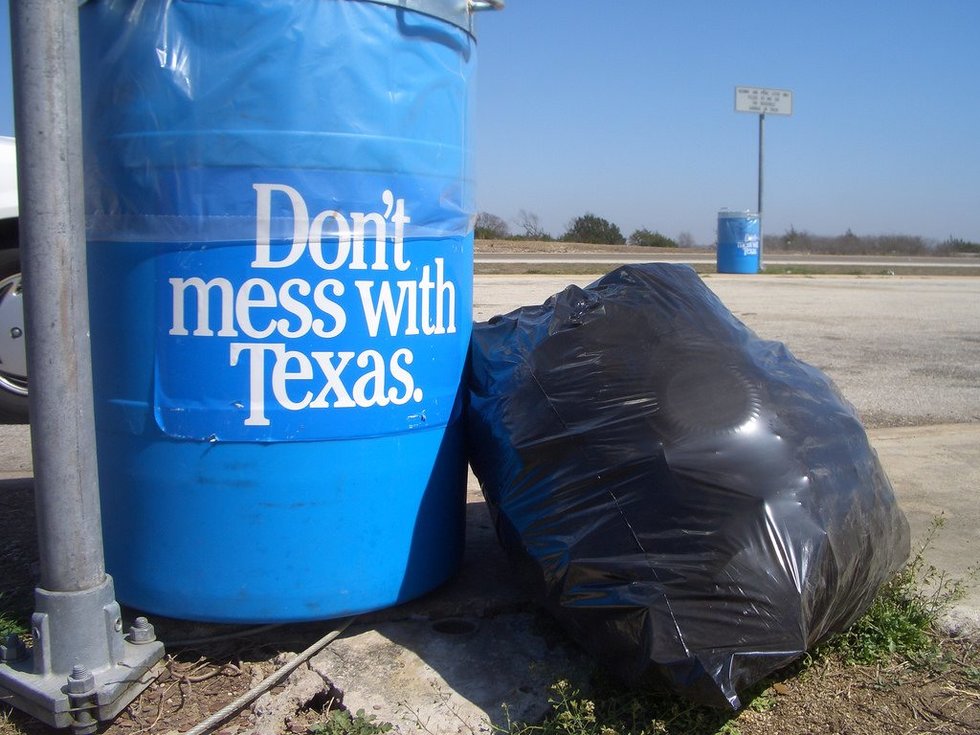 Ironically, Texans apply this sentiment liberally.                                                                Photo via Flickr, brionv, CC BY-SA 2.0
In Gonzales, on Oct. 2, 1835, a village militia vigorously resisted disarmament at the hands to Mexico's newly self-declared dictator, Antonio de Padua María Severino López de Santa Anna y Pérez de Lebrón, who, for obvious reasons, usually went by Santa Anna.
Santa Anna was the prime mover of 19th century Mexico's socio-political agenda — the man who would shape its fate as a nation independent of Spain.
Gonzales was just one tiny frontier town in the vast sweep of Mexico's northern territories, populated largely by settlers from the United States. And the skirmish that occurred there, hardly deserving of even that wimpy designation, was really more of a loud, multi-day argument over possession of Gonzales' single, miniscule 6-pound cannon in which the Texians were the aggressors and the Mexican army tried quite hard to avoid an actual battle.
Casualties on both sides of the skirmish amounted to two Mexican soldiers killed and one Texian with a bloodied nose.
Doesn't sound like much of anything, does it?
Indeed, the incident at Gonzales was just one small fracas in a centuries-long stretch of conquest and political rebellion in Mexico. Nevertheless, the battle, such as it was, marked the beginning of the Texas Revolution, which would lead to the establishment of the Republic of Texas and the Mexican Cession of all of its North American land holdings to the United States.
Viewed from our 21st Century vantage, it's easy to see larger geopolitical forces at work here. The Gonzales brouhaha exemplifies a trend that was sweeping the globe at the time, namely the collapse of monarchy as an acceptable form of government and the concurrent rise of democracy in all of its multivariate shapes, forms and means.
Rebellion at that time was so commonplace as to be unremarkable — witness the American Revolution, the French Revolution, Mexico's own war for independence from Spain in 1821 and the hundreds of micro uprisings that initiated it. All over the world, kings were getting the boot if they were lucky and the ax if they weren't.
Santa Anna himself had played an instrumental role in winning Mexico's Independence and protected the democratic government that replaced it from power grabs by several of its generals in the years that followed. Yet even he was unable to resist the temptation of centralized rule. In 1835, just prior to the Battle of Gonzales, Santa Anna overthrew the Mexican constitution and named himself dictator, putting himself firmly on the wrong side of history.
And when he tried to take one, lone gun away from some Texians in Gonzales, he put himself on the wrong side of the eventual founders of the Lone Star Republic. The flag they raised during the Battle of Gonzales had one star, one cannon and coined a simple message that modern Texans still live by to this day: "Come and Take It."