Humor
March 20, 2018 10:06:54 EST
In the 1994 classic Forrest Gump, the eponymous character begins his life story by talking about how his mama always said you can tell an awful lot about a person by their shoes. That's very much true — if they're not all wearing the same combat boots.
---
So, what personal belonging can you use to judge someone when everyone's issued the same gear? That's right: a troop's vehicle.
Take, for example, a Toyota Prius driver. Chances are they're a fresh, butterbar Lieutenant who graduated from some West Coast university before going to Officer Candidate School. They're also probably the type of officer who doesn't see anything wrong with telling the gritty, chain-smoking first sergeant that he technically outranks him. Then they'll wonder what that blur they saw was just before getting choked out...
9. POS clunker
Troops can joke about not giving a single f*ck, but when this troop says it, you know they absolutely mean it.
If they're not a broke E-1 who just needed a way to get around post, then their life and career are likely in the same condition.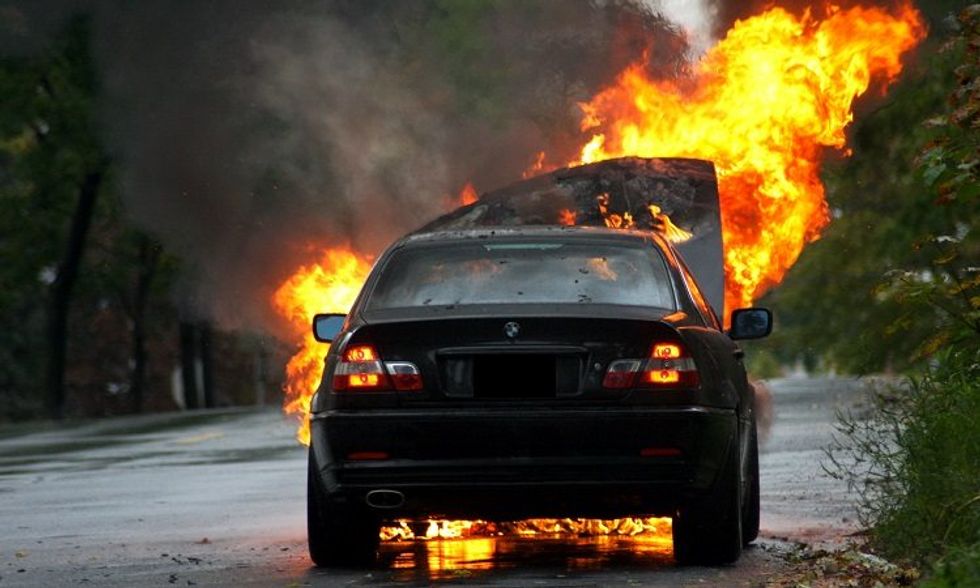 "But, Sarge! I got a great deal on a BMW!" (Photo by Tony Webster)
8. Reasonable (and bland) car
This person probably has their life together. They got the car at a reasonable rate and they're probably a pretty nice person who will help the new guy in the unit get squared away. And then — poof — they're ETSing to go to college on the GI Bill.
These inoffensive, average troops will likely never be brought up in anyone's "no sh*t, there I was" story.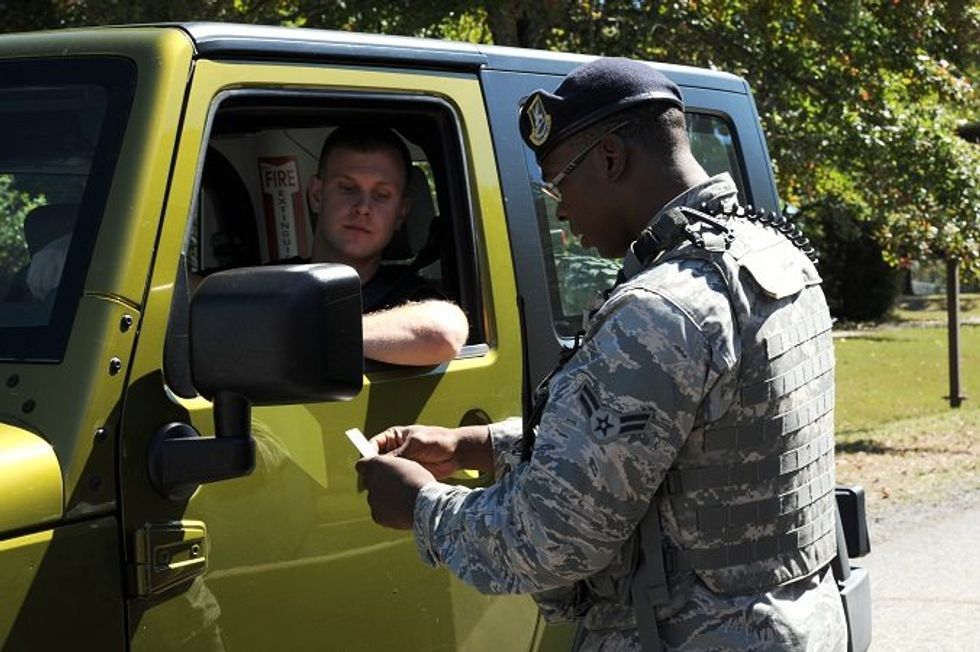 If it weren't for their ID, you'd never believe they actually served. (Photo by Airman 1st Class Mercedes Muro)
7. Lifted pick-up truck
There's no way this person is able to see through their rear-view mirror. They've either got a truck bed full of crap they're helping other people move around, they can't see through their many gun racks, or they've printed out their enlisted record brief and have plastered every medal they've ever been awarded on there.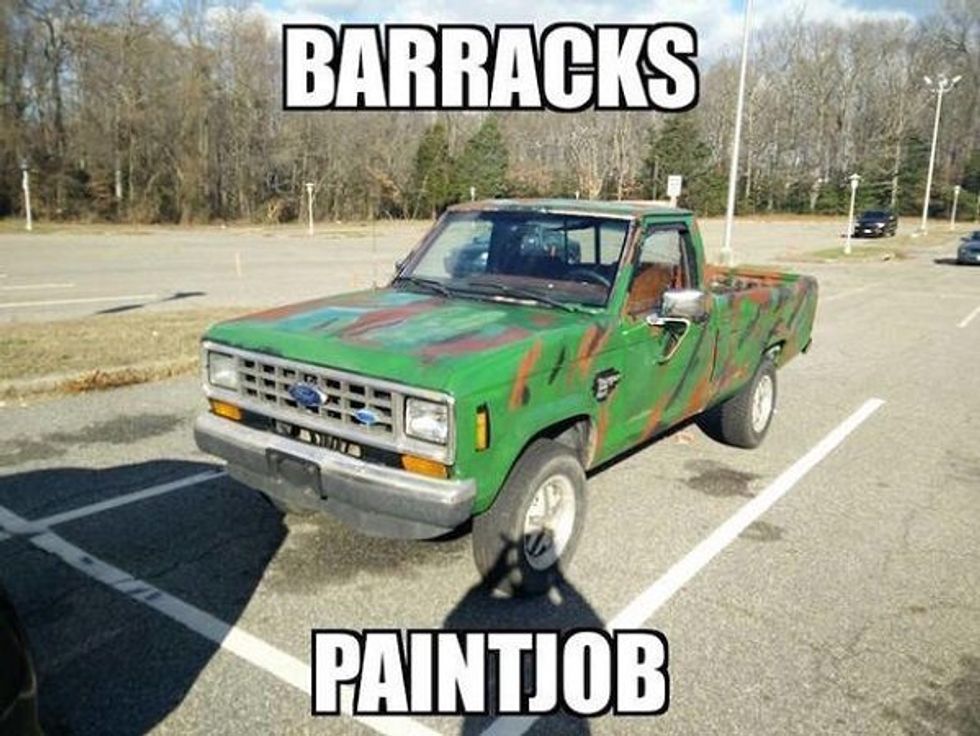 (Meme via Sh*t My LPO Says)
6. The ironic white Toyota Hilux
This guy thinks he's a joker. The white Toyota Hilux is the vehicle of choice of many of the terrorists he fought. This guy thinks it's freaking hilarious to drive one around as a trophy vehicle (but they probably just picked it up off Craigslist).
They'll probably tell the squad an unfunny joke in the middle of formation, look around when no one laughs, and then say it again before being told to shut the f*ck up.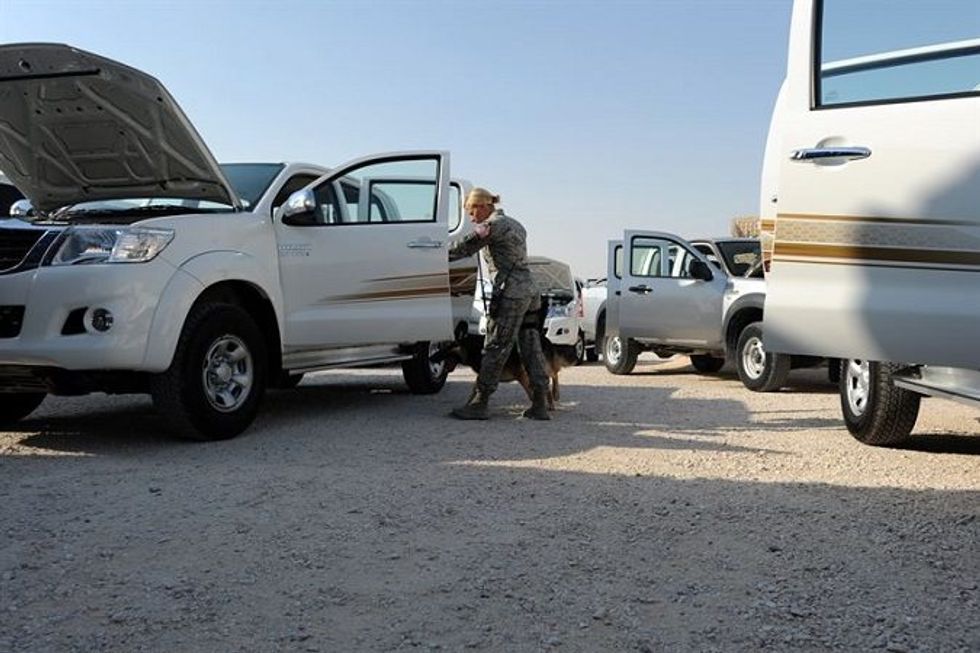 Don't worry. They'll stop laughing when they get "randomly" selected for a vehicle inspection for the ninth time. (Photo by Staff Sgt. Sheila deVera)
5. Brand-new Mustang or Corvette
These guys fall into one of two categories. Maybe they actually do understand cars and take pride in their baby. Maybe they saved up money to find the perfect muscle car at a decent rate. Maybe they're not a complete showoff. Nine times out of ten, the three previous statements are false.
The one guy who regularly maintains his Corvette in the barracks parking lot absolutely hates the other nine because they give him a bad name.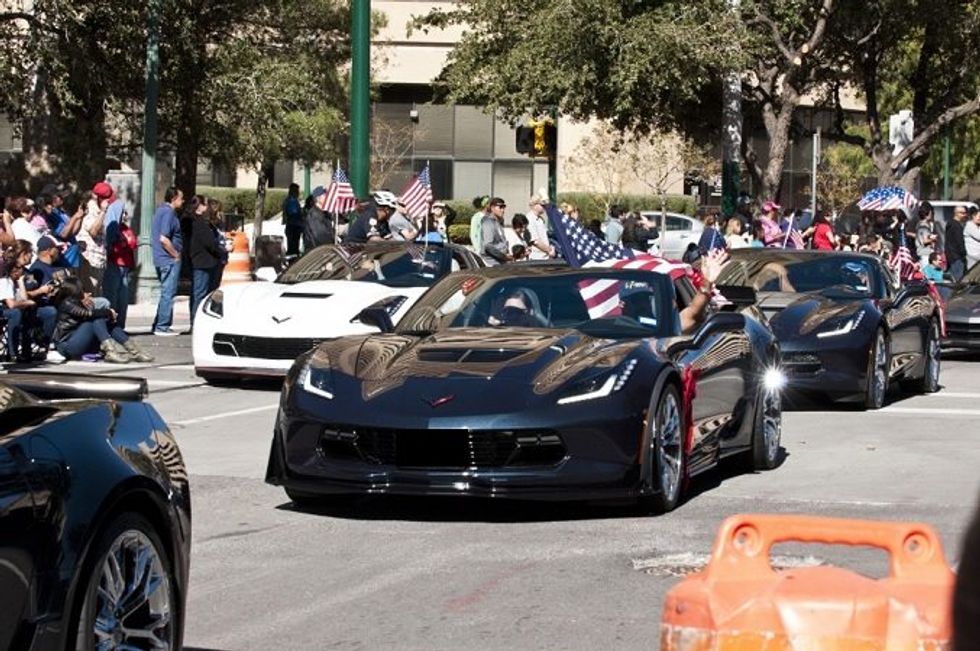 Hey, look! A unit just came back from a deployment! (Photo by Sgt. Apryl Bowman)
4. Mysterious Nissan Skyline GT-R R34
Don't ask questions of this guy. You don't know where or how they got the vehicle and you're afraid to hear the answer.
This guy actually does know cars, which could be useful on motor pool days — if they weren't at their fourth dental appointment this month.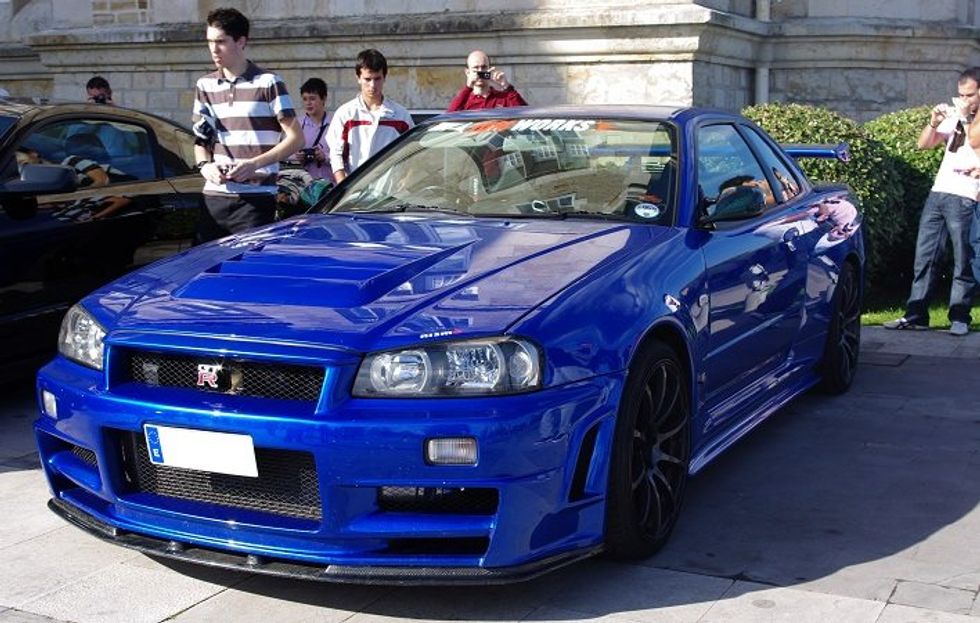 Ask them no questions and they'll tell you no lies. (Photo by Spanish Coches)
3. Minivan with military spouse stickers
"F*ck my life" is the mantra of this troop. You'll find these senior NCOs in the training room talking about their glory days. They used to be somebody. Once they were loved by their troops and feared by their enemies. This man was a goddamn war hero...
...And now his life is babysitting troops. He tells his men Tide Pods aren't edible before going home and watching the same episode of Paw Patrol for the 500th time with his three kids.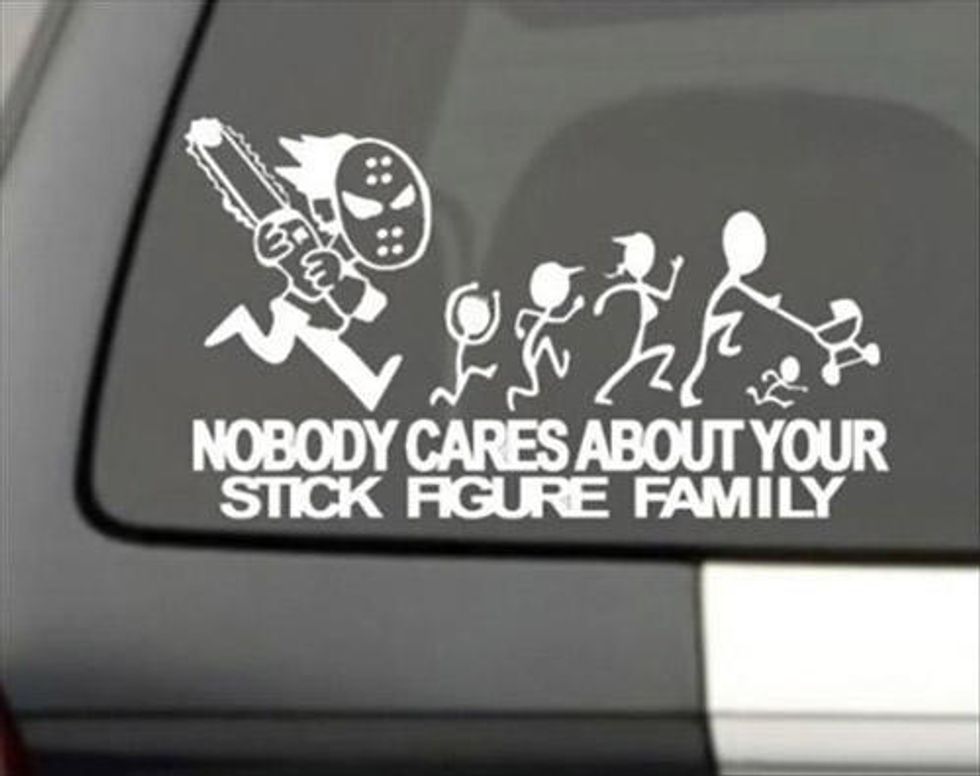 Their wife probably let them keep one bumper sticker to maintain some sort of dignity. (Meme via Smosh)
2. The Harley Cruiser
Remember the first sergeant that choked out the butterbar in the earlier Prius example? This is that guy.
It's nothing personal — this dude truly does hate everyone. He's definitely going to remind people that it takes an act of Congress to demote him before he takes his KA-BAR to the Hilux Joker's tires.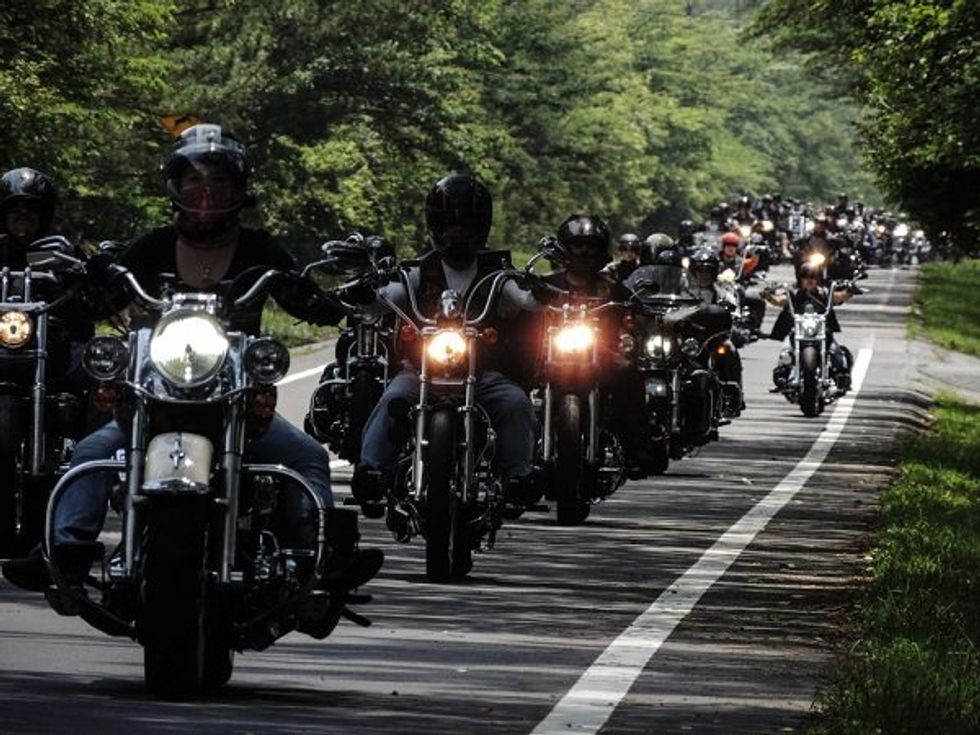 Thankfully, they probably won't do a recall formation on the weekend because they don't want to come back either. (Photo by Sgt. John Carkeet IV)
1. High-end luxury vehicle
This person hasn't spent a day of their adult life outside of the military but they will scare people right into the retention office like they're on commission.
They're probably married and their civilian spouse is almost guaranteed to raise hell at the main gate if they're not saluted.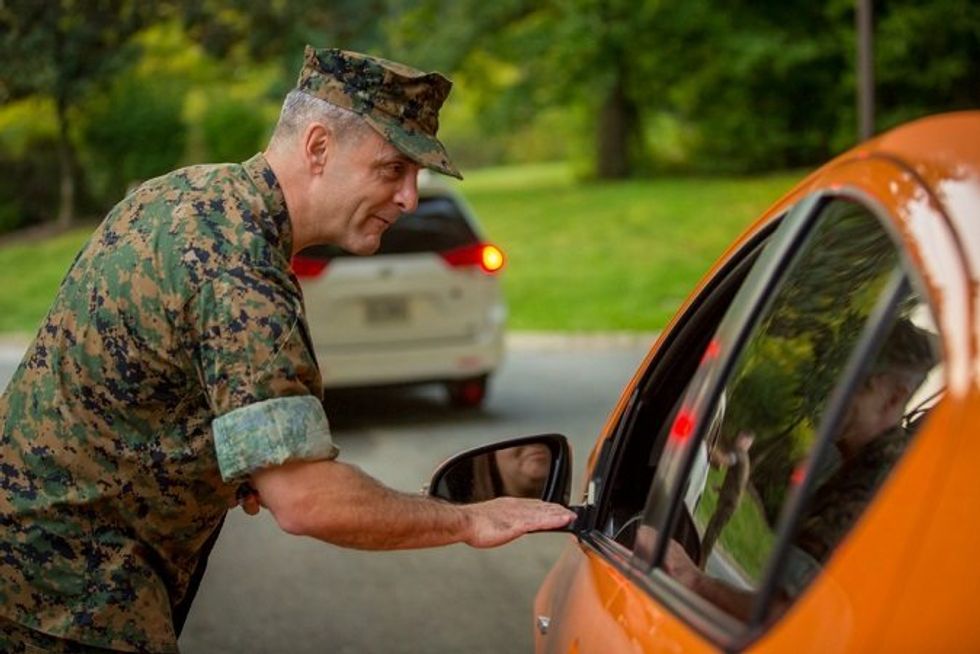 "Do you know who the hell my husband is?" — "Do you know the hell I am, ma'am?" (Photo by Valerie OBerry)