NASA announced its target date for the first powered, controlled helicopter flight on Mars as no earlier than April 8, 2021. The 4-pound helicopter, named Ingenuity, is attached to the belly of the Mars Perseverance rover which landed on the Red Planet on February 18, 2021. Perseverance is en route to a designated "airfield" where Ingenuity will attempt the historic flight. Upon successful deployment, Ingenuity will have 30 Martian days (equivalent to 31 Earth days) for its test flight campaign.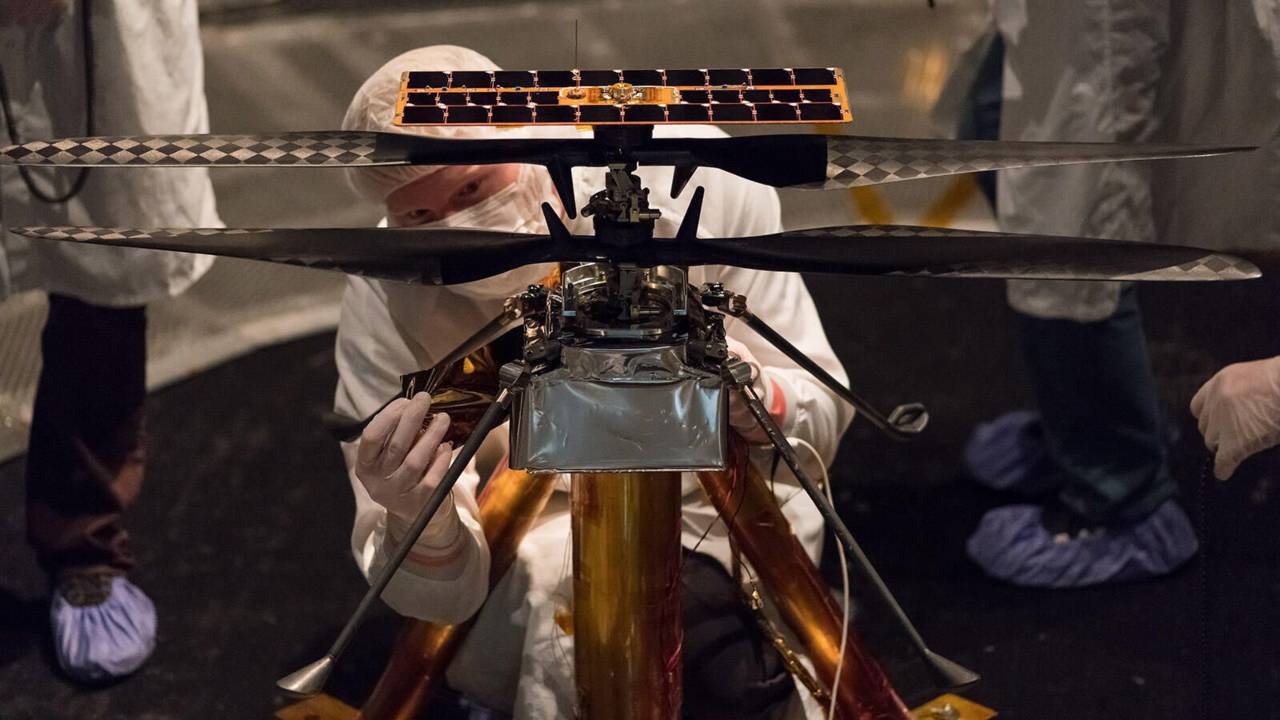 "When NASA's Sojourner rover landed on Mars in 1997, it proved that roving the Red Planet was possible and completely redefined our approach to how we explore Mars. Similarly, we want to learn about the potential Ingenuity has for the future of science research," said Lori Glaze, director of NASA's Planetary Science Division. "Aptly named, Ingenuity is a technology demonstration that aims to be the first powered flight on another world and, if successful, could further expand our horizons and broaden the scope of what is possible with Mars exploration."
Powered, controlled flight on Mars is significantly more difficult than it is on Earth. The Red Planet's gravitational pull is about one-third of Earth's and its atmosphere is 1% of what Earth's is at the surface. Additionally, the surface of the planet receives only half the amount of solar energy that the Earth receives during the day. Conversely, Martian nights can be as cold as -130°F which poses a serious danger to exposed electrical components.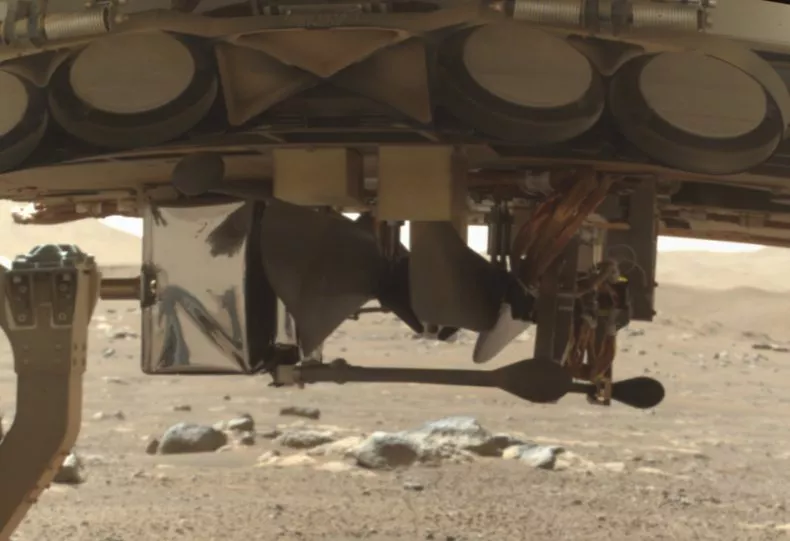 Luckily, the engineers at NASA have designed Ingenuity specifically for the Martian skies. The helicopter had to be small and lightweight in order to hitch a ride on Perseverance. Engineers also fitted it with internal heaters to keep it from freezing during the night. To test its capabilities, Ingenuity's systems were subjected to performance trials in vacuum chambers and test labs in NASA's Jet Propulsion Laboratory which simulated the conditions the helicopter would face on Mars.
"Every step we have taken since this journey began six years ago has been uncharted territory in the history of aircraft," said Bob Balaram, JPL's Mars Helicopter chief engineer. "And while getting deployed to the surface will be a big challenge, surviving that first night on Mars alone, without the rover protecting it and keeping it powered, will be an even bigger one."
When Ingenuity attempts its historic flight on Mars, it will carry another piece of aviation history with it. On December 17, 1903 the first powered, controlled flight took place on Earth. On the dunes of Kill Devil Hill near Kitty Hawk, North Carolina, Orville Wright flew 120 feet in 12 seconds at the controls of Wright Flyer. He was joined by his brother, Wilbur. The Wright brothers made a total of four flights that day, each longer than the last.
A piece of the material that covered the Wright Flyer's wing is now carried aboard Ingenuity. The small swatch of fabric is wrapped around a cable with insulative tape underneath the helicopter's solar panel. Another piece of Wright Flyer material was carried by the Apollo 11 crew on their historic flight to the Moon in July 1969. The astronauts also brought a splinter of wood from the Wright Flyer with them.
"Ingenuity is an experimental engineering flight test – we want to see if we can fly at Mars," said MiMi Aung, project manager for Ingenuity Mars Helicopter. "There are no science instruments onboard and no goals to obtain scientific information. We are confident that all the engineering data we want to obtain both on the surface of Mars and aloft can be done within this 30-sol window." Stay tuned to NASA's social media for updates on Ingenuity's historic flight.