Intel
April 23, 2015 13:07:59 EST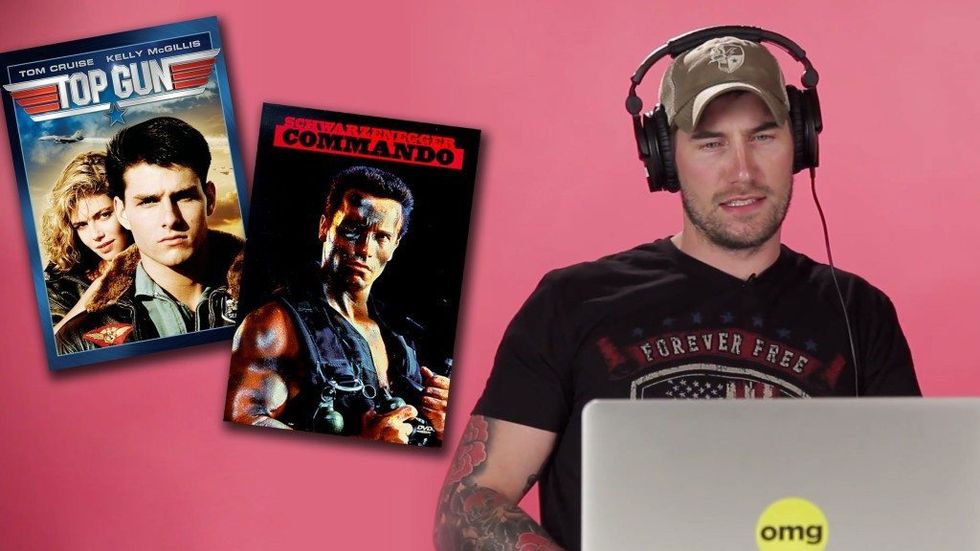 ---
From "Top Gun" to "Commando" to "Navy SEALs" and everything in between, the 1980s had a plenty of classic military movies. There were so many to love, but more often than not, cheesy special effects, "unlimited ammo," and technical errors made these also quite funny for real service-members to watch.
In a video put together by BuzzFeed Video, Ranger Up's Nick Palmisciano and Article 15 Clothing's Mat Best and Jarred Taylor watched some military movies and offered colorful commentary. As you would expect, it's pretty hilarious.
"How much baby oil was used to make this scene?"
Watch: