Lists
Feb. 02, 2018 02:25PM EST
4 of the worst things about getting promoted
Making rank has its privileges. You get to wear your upgraded rank insignia, your title officially changes, and, most importantly, you get paid more.
---
With all of the perks that come with picking up a rank, there are a few common aspects that service members would love to avoid — but won't be able to.
Getting a promotion is considered an event epic, but these are the top 4 downsides to advancement.
4. Getting "tacked" or "pinned"
Does that sound kind of uncomfortable? Well, it can be. Getting "tacked" of "pinned" means your fellow service members, who are either the same rank or higher, can walk up to you and respectably strike your newly pinned rank.
It's considered a birthright.
The jab could poke the pins into your skin through your shirt, but if your new rank is sewn on, then you'll just get a nice love-tap on your arm. We do it as a celebration, and it's tradition to encourage us to never lose that rank — but advance onward.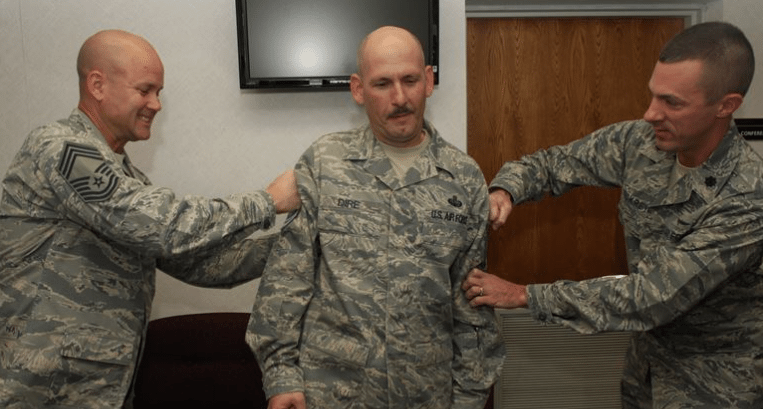 U.S. Air Force Senior Master Sgt. Jerry Dire, 20th Communications Squadron, gets "tacked on" by Lt. Col John Vickrey, Commander 20th Communications Squadron, and Chief Master Sgt. Charles Campbell. (U.S. Air Force photo by Airman 1st Class Ashley L. Gardner)
3. Taking sh*t for your troops
Now that you're in charge of a few troops, you're also responsible for the mistakes they make.
If they get in trouble at the front gate for doing something wrong, your phone will be ringing to pick them up and you'll probably have to "stand before the man" later on.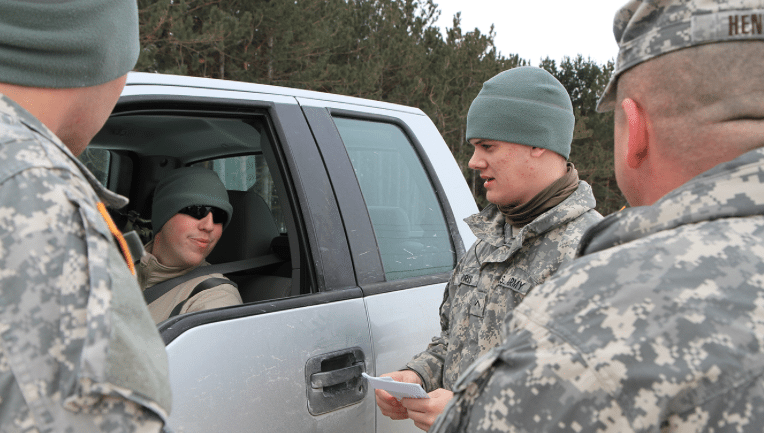 Three Military Police Soldiers assigned to Headquarters and Headquarters Company, 2nd Brigade Special Troops Battalion, 2nd Brigade Combat Team Rear, have been hitting the streets of Fort Drum in a squad car while participating in the ongoing Guardian Academy. (Image from U.S. Army)
2. You won't be able to date that E-2 anymore
Fraternization is a real offense and can kill a military career.
Depending on the branch, you can't date a rank that's three pay grades above or below you. Picking up an NCO rank just might ruin your social life, especially if you live in the barracks.
1. You're not a part of the E-4 mafia anymore
Remember when you first showed up to boot camp all bright-eyed and bushy-tailed?
After multiple years or so of excellent service, you'll realize you're no longer seen as a person anymore — because you're a senior staff NCO.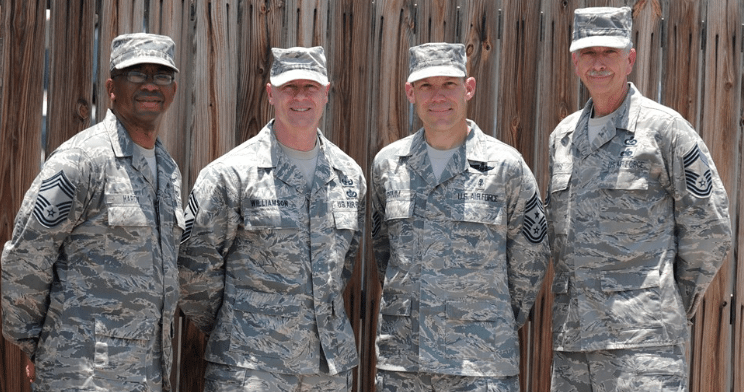 All these airmen were all E-4s at one point. Crazy to think that, though, huh?