5 stunning photos that show how a crippled Marine Hornet made it to safety
SUMMARY
On a November 9, 2016, two US Marine Corps F/A-18 Hornet fighter jets collided during a routine training flight off the coast o…
On a November 9, 2016, two US Marine Corps F/A-18 Hornet fighter jets collided during a routine training flight off the coast of California.
---
As reported August 10 on Military.com, one of the aircraft erupted in flames — the pilot safely ejected — and the other was damaged but still able to fly home to Naval Station North Island, San Diego.
USMC photo
An investigation into the incident concluded the pilots failed to see that they were on a collision course, a failure attributed in part to inexperience and not getting enough flying time.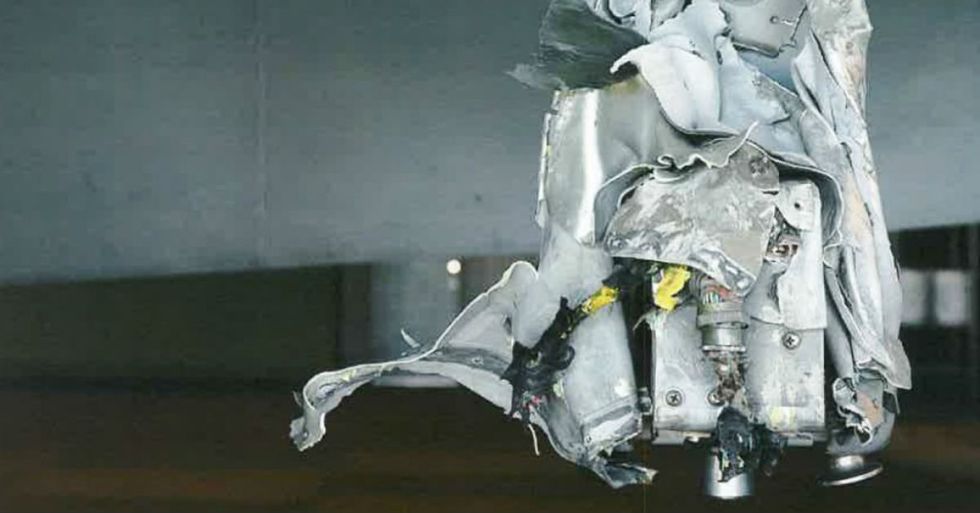 Despite all that, the pilot who landed this aircraft got high praise from Col. William Swan, the commanding officer of Marine Aircraft Group 11, who reviewed the report."[The pilot] displayed exceptional airmanship when he successfully landed [the aircraft] after significant portions of its flight control surfaces were destroyed," Swan wrote.
The pilot himself, whose name was redacted on the investigation, was understated about his own accomplishments.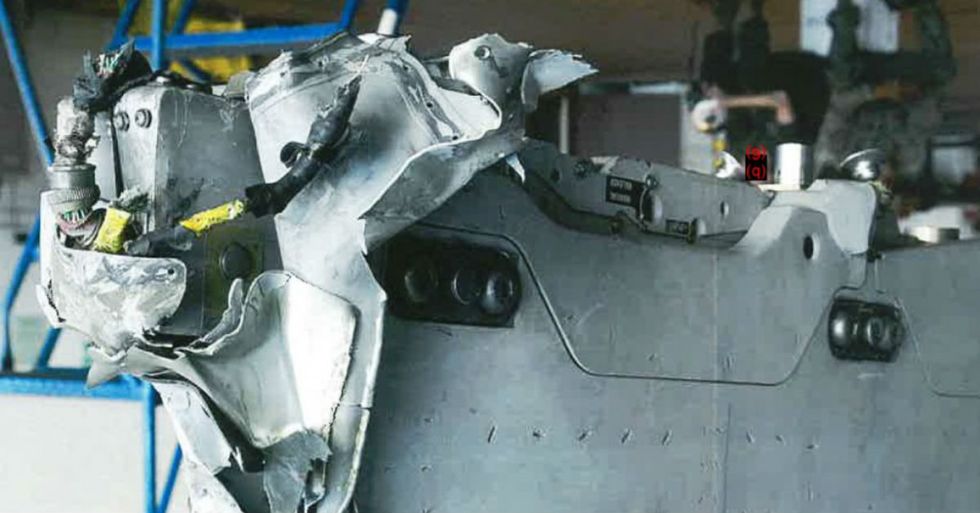 "I … realized we were on a collision course and I immediately pushed the stick full forward in a last-ditch effort to miss his aircraft. Our left wings struck each other in a low-to-high merge," he wrote of the mishap.
He saw an explosion from the other aircraft, he said, and pieces falling off — it wasn't clear from which of the two fighter jets. He assessed the damage to his own plane and saw that the "entire outboard section" of the left wing was gone. All the while, he kept a lookout for the other Hornet to see what happened to the pilot.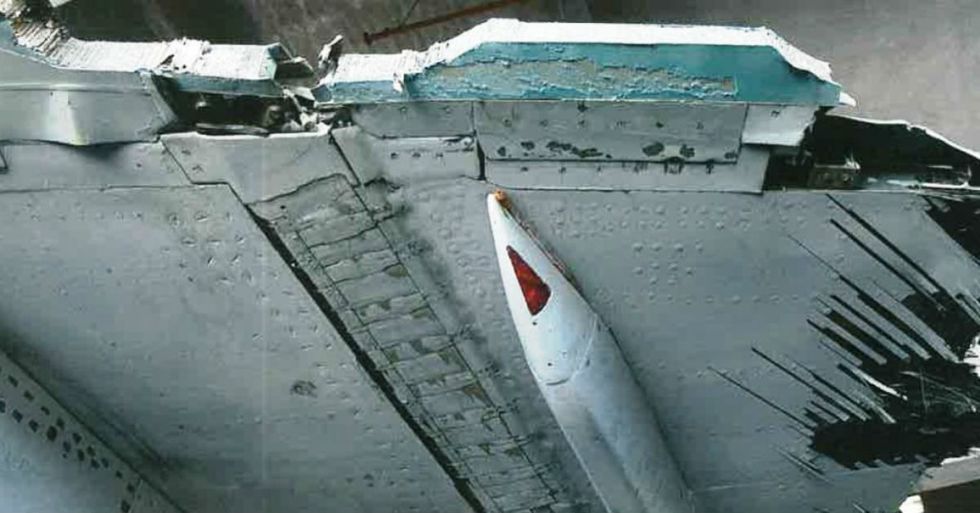 The pilot called in to base and had his commander read the procedures for controllability checks, allowing him to ensure the aircraft was still good to fly. Then, on advisement from the skipper, he made contact with another aircraft, which flew in to inspect and confirm that the other pilot, who had ejected from his Hornet, had successfully deployed his parachute:
"After inspection, I selected flaps half and could feel the jet change configuration but had no indication of flap position on my display. Next selected the gear down. With 3 down and locked indication, I continued to slow the jet in 10-knot increments and determined the jet was stabled at 180 knots at 15,000 feet. However, due to some light turbulence down low and the feel of the jet I made my approach at 200 knots. [The other aircraft called in] coordinated an arrested landing for me on Runway 36 at [Naval Air Station North Island, Halsey Field]. We discussed our hook-skip game plan and commenced approach. I utilized a 3-degree descent on approach for about 13 [nautical miles] straight in. At approximately 12:40 [Lima] I made a successful arrested landing which concluded the event."