An American just tried (and failed) to join up with North Korea
South Korean authorities arrested a 58-year-old man trying to cross the demilitarized border zone to defect into North Korea, The Washington Post reported on Nov. 13.
---
The man, who hails from Louisiana, tried to defect "for political reasons," authorities told The Post.
Coincidentally, on the same day as the US man failed to make his political statement, a North Korean soldier was shot twice by his own military as he ran through the DMZ so he could defect into South Korea.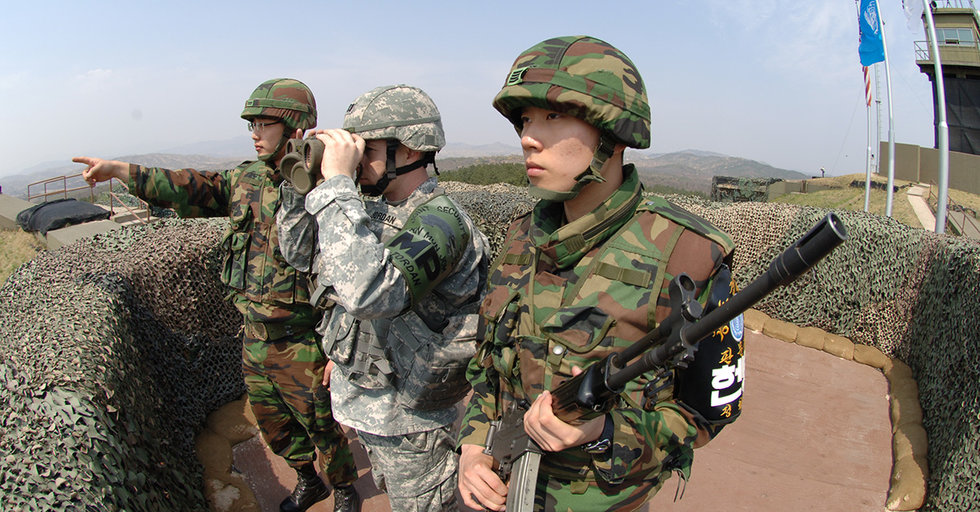 Korean Demilitarized Zone. ROK and US Soldiers at Observation Post Ouellette, South Korea. Army Photo by Edward N. Johnson.
South Korean forces had to crawl toward the defector who had been downed by gunfire from North Korea and drag him out of danger, according to Reuters.
While around 1,000 North Koreans defect to South Korea each year, the authoritarian state has some allure among leftists in the US who may be deceived by propaganda from Pyongyang that depicts the country as a socialist paradise.