The Air Force's special ops supercar will blow your mind
This fully customized Dodge Challenger was built by Galpin Auto Sports of Van N California, and is outfitted with special gullwing doors, a carbon fiber body kit, and a "stealth" exhaust system that, when activated, allows the Vapor to run almost silently. Its features include cutting edge technology used by the , such as a forward looking infrared system for night operation and a high-resolution 360-degree surveillance camera with 1/4 mile range.
---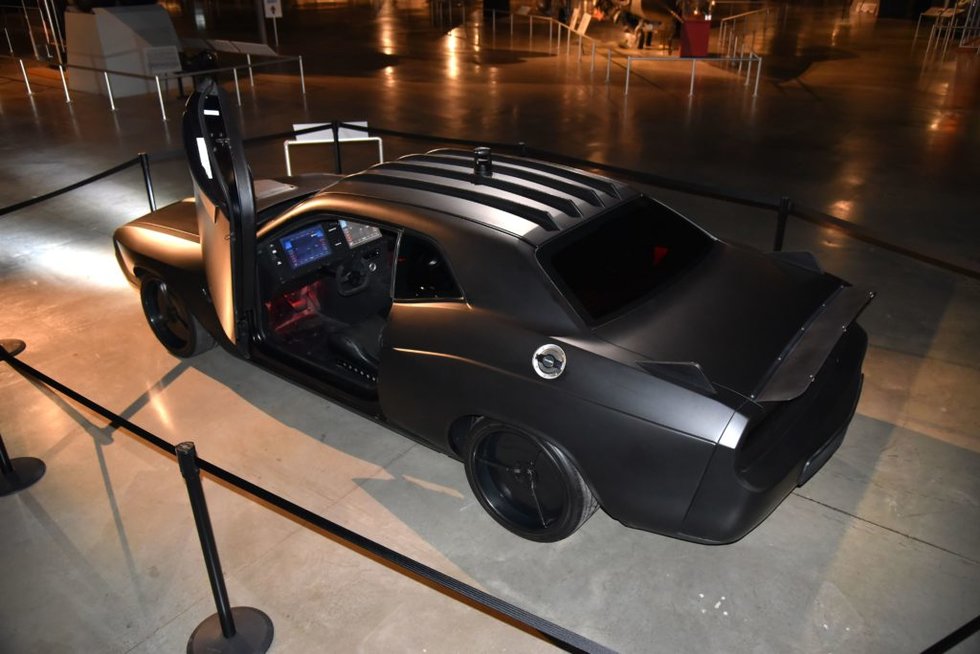 The Air Force's customized Vapor Special Ops Supercar on display in the museum's third building. (U.S. Air Force photo)
In addition, the car's blacked-out "command center" interior is equipped with aircraft style controls, a passenger side steering wheel, and a windshield head-up display with both night and thermal vision capability, and its advanced computer system allows remote operation from anywhere in the world with an internet connection.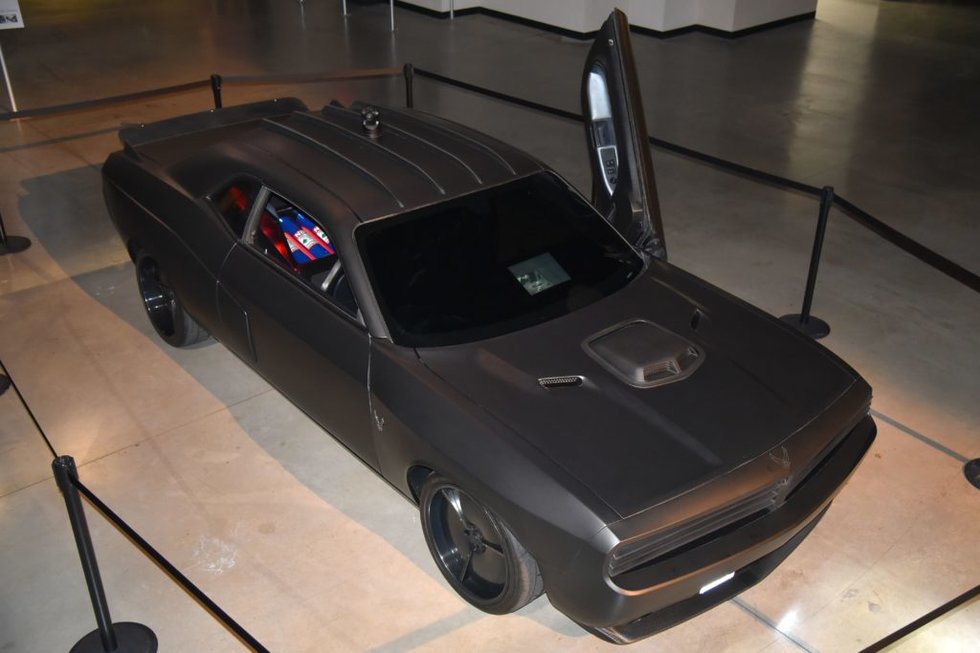 The Air Force's customized Vapor Special Ops Supercar on display in the museum's third building. (U.S. Air Force photo)
The Vapor Supercar toured the  for more than seven years with the  Recruiting Service, educating the public on opportunities for officers and enlisted airmen by showcasing   ingenuity, state-of the-art technology, and innovation.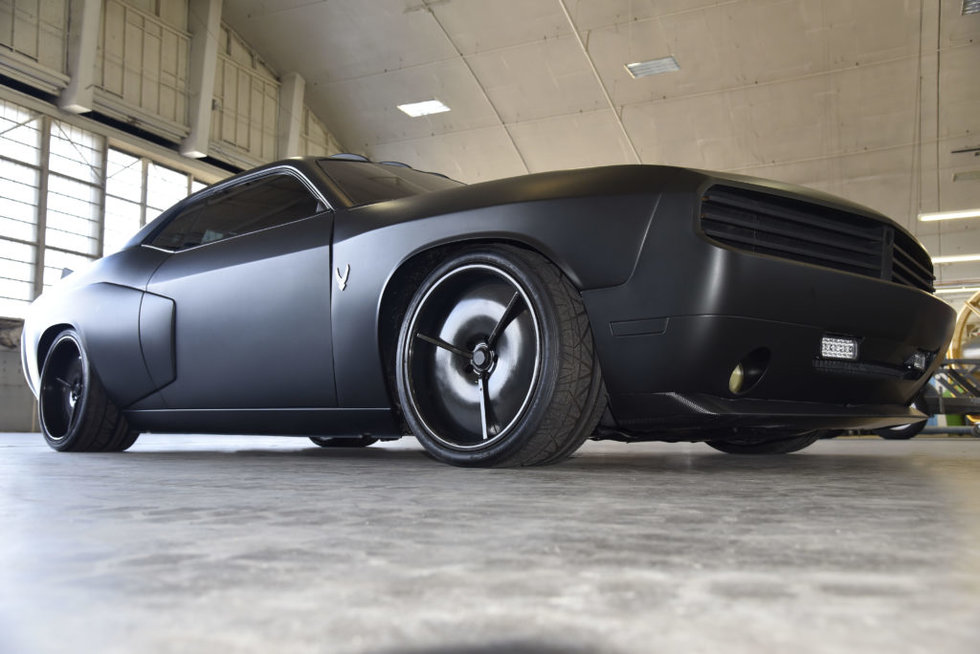 Air Force's customized Vapor Special Ops Supercar in the museum's restoration hangar. (U.S. Air Force photo)
According to National Museum of the   Deputy Director and Senior Curator Krista Strider, having the Vapor Supercar on display at the museum will not only allow visitors to appreciate the advanced technology and unique aspects of the car, but could also lead to some extended mileage for its recruiting mission.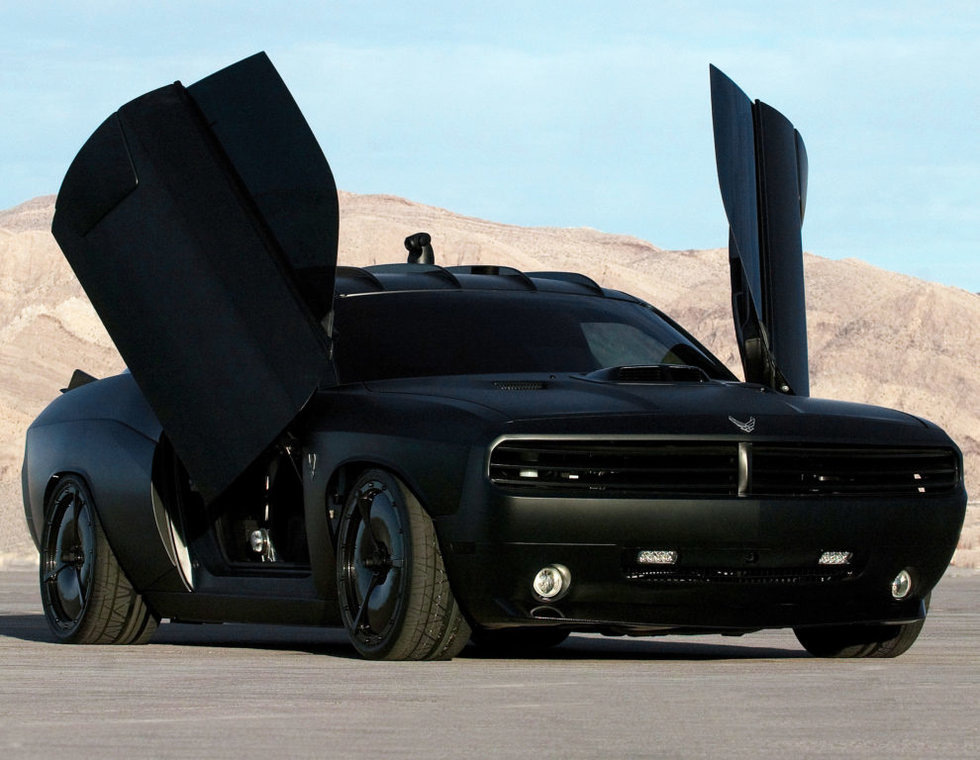 The stealth-black Air Force Challenger 'Vapor' features a biometric access to open the vertical doors, a custom stealth body kit with jet enhancements and a carbon fiber exterior trim. Other exterior components include one-off carbon fiber wheels, a custom stealth exhaust mode that allows the vehicle to run in complete silence or the headers can be opened facilitate the aggressive sound of the engine. The vehicle features a shaker hood, radar-absorbing paint, proximity sensors and a 360-degree camera with a quarter-mile range. The Vapor is one of the Air Force's newest mobile marketing assets and will be touring high schools and a variety of Air Force sponsored events as part of the 2009 Super Car Tour. (U.S. Air Force photo/Master Sgt. Scott Reed)
"The special features and innovative technology associated with the Vapor Supercar is really interesting for visitors to see," said Strider. "A major part of the museum's mission is to inspire our youth toward an  or STEM (science, technology, engineering and math) career, and the Vapor Supercar is another asset that we can utilize to help  accomplish that goal."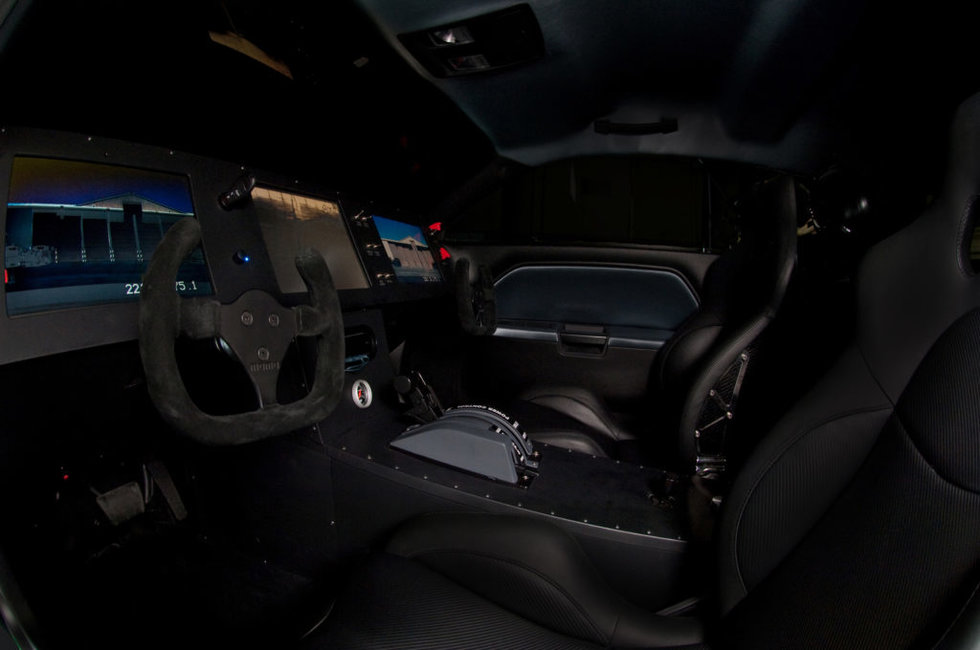 The stealth-black Air Force Challenger 'Vapor' interior featuers aircraft style controls, a passenger side steering wheel, GPS tracking, night and thermal vision via a film on the front windshield, and the most technologically-advanced computer system with remote control UAV-type access from anywhere in the world utilizing the Internet. The 'Vapor' also comes with two custom flight helmets in line with the Air Force theme of the vehicle. The Vapor is one of the Air Force's newest mobile marketing assets and will be touring high schools and a variety of Air Force sponsored events as part of the 2009 Super Car Tour. (U.S. Air Force photo/Master Sgt. Scott Reed)