This soldier was killed supporting freedom in Afghanistan
The Department of Defense announced today the death of a soldier who was supporting Operation Freedom's Sentinel.
---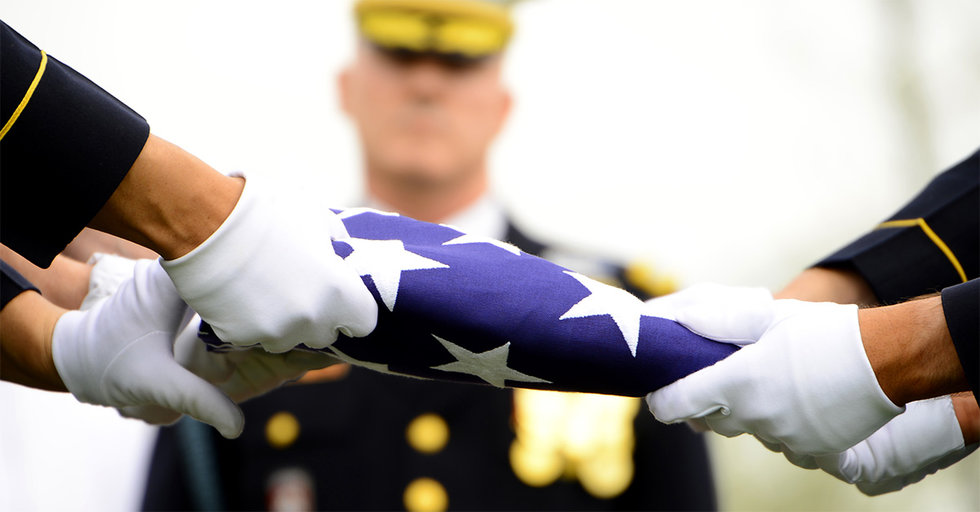 Soldiers of Delta Company, 3d US Infantry Regiment (The Old Guard), finish folding a flag in Arlington National Cemetery, Va., April 17, 2013. Army photo by Sgt. Jose A. Torres Jr.
Sgt. First Class Stephen B. Cribben, 33, of Simi Valley, California, died Nov. 4 in Logar Province, Afghanistan as a result of wounds sustained while engaged in combat operations. He was assigned to 2d Battalion, 10th Special Forces Group, Fort Carson, Colorado. The incident is under investigation.