From mascots to maps: 5 obscure military facts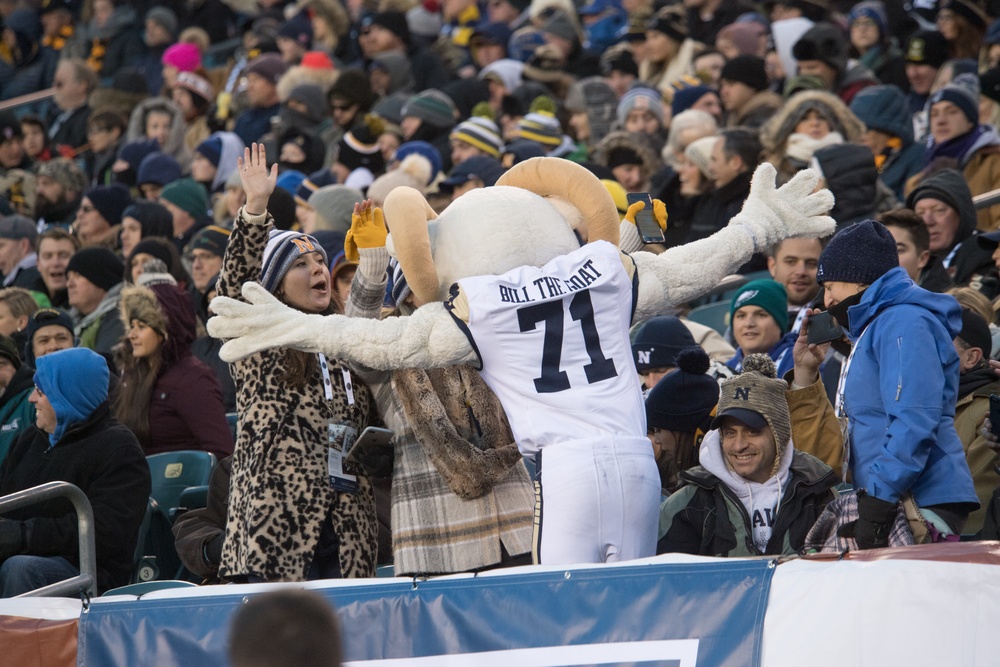 SUMMARY
The next time you're stuck in a conversation that feels as awkward as an FRG meeting, try inserting one of these random and obscure military facts. They're just weird enough to help divert a boring conversation into something a little livelier (no…
The next time you're stuck in a conversation that feels as awkward as an Family Readiness Group (FRG) meeting, try inserting one of these random and obscure military facts. They're just weird enough to help divert a boring conversation into something a little livelier (no guarantee that they'll work though since FRG meetings are notoriously rough).
---
The ultimate Commanders-in-Chief
How many US presidents served in the Army? Thirty presidents have served, with 24 serving during war. Bonus fact: Two have earned the rank of 5-star General (Washington and more recently, Eisenhower). One earned the Medal of Honor (T. Roosevelt).
Speaking of presidents, only one served as an enlisted soldier. James Buchanan didn't go on to become an officer, either.
Only two presidents served as airmen. Ronald Reagan served in the USAF when it was still known as the Army Air Force, and George W. Bush served in the Texas Air National Guard before being transferred to the Air Force Reserve.
Mascots for the win
Every great military academy needs a solid mascot. Bill the Goat has been the Naval Academy mascot since the early 1900s. Legend says that way back in its history, a Navy ship used to keep a goat on board as a pet. On the way back to port, the goat unfortunately died, so two ensigns were supposed to have the goat stuffed. As ensigns are known to do, the pair got distracted by a football game. Sometime before halftime, one of the ensigns dressed up in the goatskin that was supposed to be stuffed. The crowd loved the new mascot, and Bill the Goat has been around ever since.
For their part, the USMC has an English bulldog named Chesty as their mascot. Chesty was named after Marine Lt. Gen. Louis "Chesty" Puller. Puller was the only Marine to earn five Navy Crosses.
[caption id="attachment_80733" align="alignnone" width="1000"]
USMC photo by Sgt. Sheila Brooks (DVIDS)[/caption]
Honorary Titles
The Marines have issued the title of "Honorary Marine" to less than 100 people. This honor can only be bestowed by the Commandant of the USMC and comes with rank. Notable people to receive the title include Chuck Norris and Bob Hope.
Female Marines recently got an update to their wardrobe in the way of authorization to wear small, polished gold or silver-colored round or ball earrings. Earrings can only be worn when the women are dressed in uniform, but this is still a big change of policy for the USMC.
Speaking of Marines, now both male and female Marines are authorized to carry umbrellas while in uniform. The 2019 change allows for a small black umbrella to be carried with either a dress or service uniform. This update to policy took 200 years!
Maps, maps and more maps
The Army was once tasked with mapping out the entire continental United States, and that started with Lewis and Clark's expedition. Army officers were some of the very first to explore and see places like the Grand Canyon and Pike's Peak.
[caption id="attachment_80734" align="alignnone" width="600"]
U.S. Air Force photo by Staff Sgt. Sean Campbell. (DVIDS)[/caption]
Unlucky Eating
Marines are a superstitious bunch. Take, for example, their avoidance of certain foods.
Marines won't eat the Charms that come in MRE because they think they're bad luck. The multi-flavored fruit candy has routinely been tossed from MREs since 2003. Even more spooky is the Marine rating system for Charms. Lemon Charms spell vehicle disaster, and lime ones mean rain is going to be on its way.
So there you have it. Five random facts that probably won't ever help you win Jeopardy but might keep you entertained the next time you're stuck in a "voluntold" meeting.