Veterans
November 27, 2017 17:08:30 EST
https://www.facebook.com/gwotmf/
7. Semper Fi Fund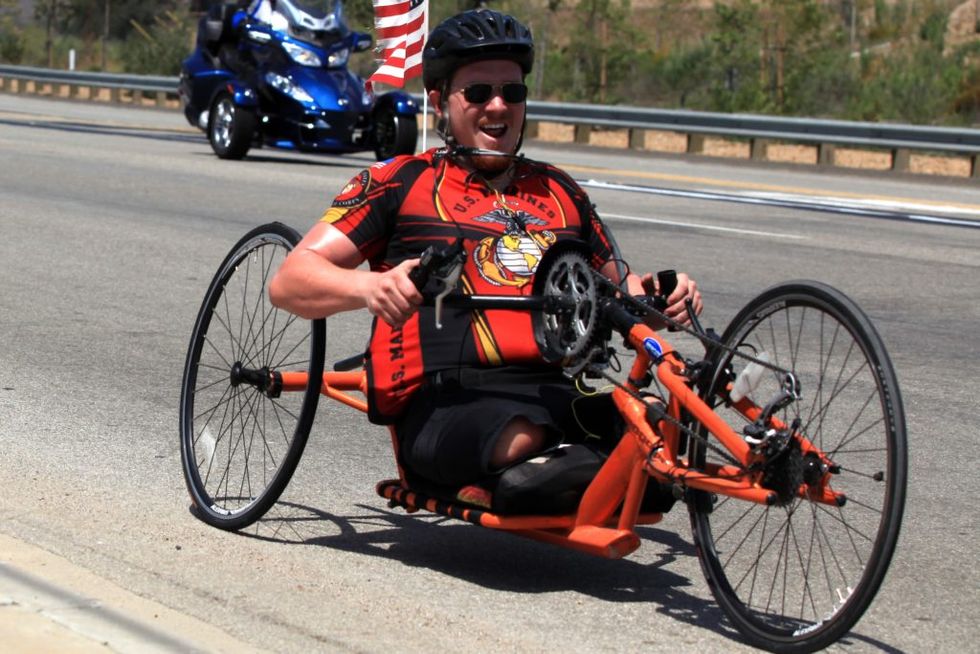 Former Lance Cpl. Ben Maenza smiles as he and his team blaze down a Camp Pendleton road during the Ride for Hereos t fundraising cycling trip for the Semper Fi Fund, Aug. 9. The trip from Florida to California took nearly 3,000 miles to accomplish. The cyclists have earned more than $75,000 for the Semper Fi Fund. (U.S. Marine Corps photo by Cpl. Damien Gutierrez)
https://www.facebook.com/semperfifund/
6. The Mission Continues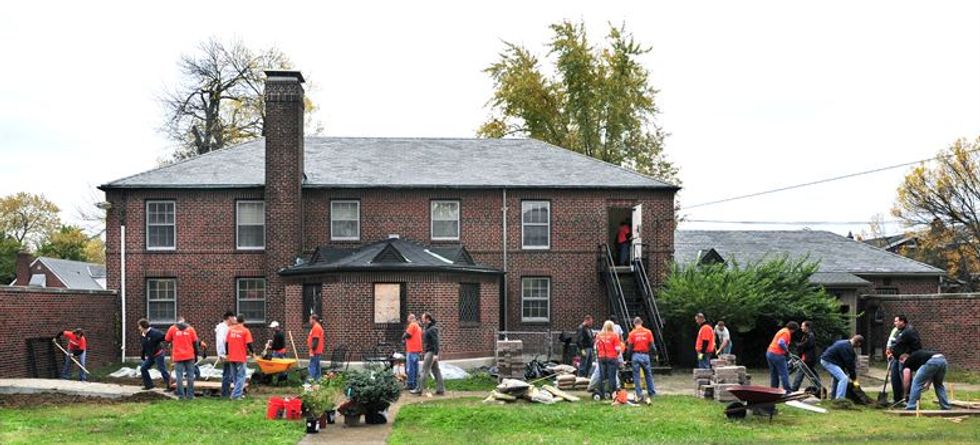 Volunteers rehabilitate a donated church building into a technology training and resource center for veterans allowing them a place to transition from military into civilian life. The new facility will provide veterans with instruction and skills training to preparing them for employment. The campaign launched by Home Depot and the Mission Continues, was created to enhance the lives of U.S. military veterans and to highlight the needs and opportunities they face. (U.S. Air Force photo/Staff Sgt. Stephenie Wade)
https://www.facebook.com/themissioncontinues/
5. Team Rubicon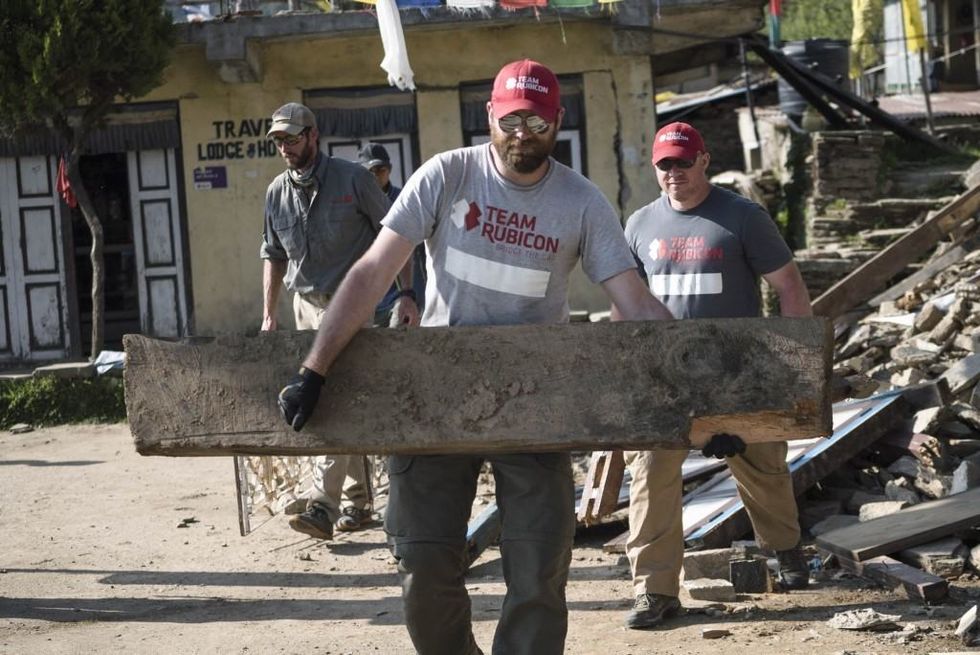 Former British Army gunner Christopher Lyon cleans up a local playground in Shermathang, Sinduhupalchok.
(Team Rubicon photo)

https://www.facebook.com/teamrubicon/
4. Pin-Ups for Vets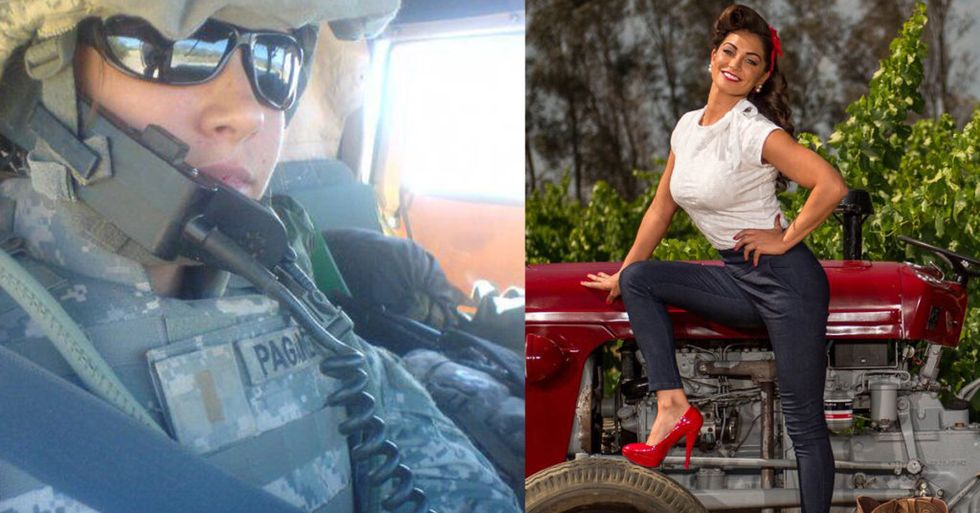 2nd Lt. Paganetti and Allison Paganetti in the 2018 Pin-Ups for Vets fundraising Calendar.
https://www.facebook.com/pinupsforvets/
3. The Sam Simon Foundation

The Sam Simon Foundation launched its Service Dog program in response to the growing need of veterans coping with PTSD as a result of the Iraq/Afghanistan conflict. A Service Dog is not a cure for PTSD, but whose skills and companionship can be an aid for managing the symptoms and promoting well-being.
https://www.facebook.com/SamSimonFoundationAssistanceDogs/
2. Operation Supply Drop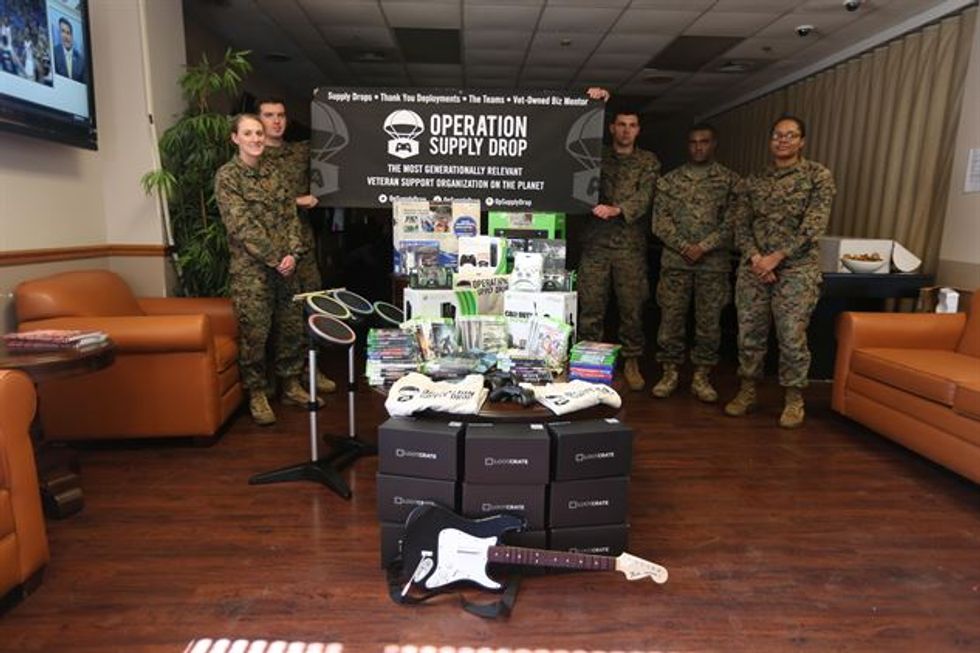 Operation Supply Drop presented donated video games for Marines at the Central Area Recreation Center on Marine Corps Base Camp Lejeune. (U.S. Marine Corps photo by Cpl. Mark Watola)
https://www.facebook.com/WeAreOSD/
1. Fisher House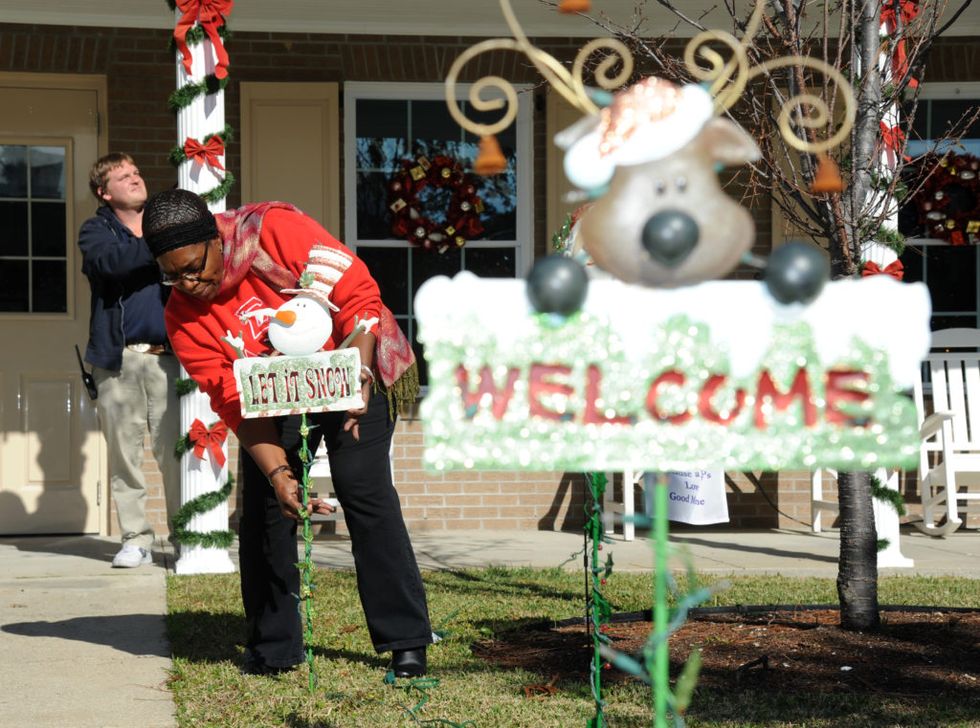 Mike Helle and Chris Cannedy, local Biloxi business employees, decorate the Fisher House for Christmas Dec. 12, 2013, at Keesler Air Force Base, Miss. Every year a local business volunteers to decorate the house. The Fisher House Foundation is best known for a network of comfort homes where military and veterans' families can stay at no cost while a loved one is receiving treatment. (U.S. Air Force photo by Kemberly Groue)
https://www.facebook.com/FisherHouse/