Articles
Dec. 29, 2014 07:09AM EST
22 photos inside 'Dustoff' — the Army's life-saving medevac crews
Army soldiers count on the elite medics assigned to air ambulance crews to pull them out of combat when they are wounded. These crews, called, "Dustoff," fly unarmed choppers into combat and provide medical care to patients en route to US field hospitals. This air medical evacuation saves lives and bolsters the confidence of soldiers in the field.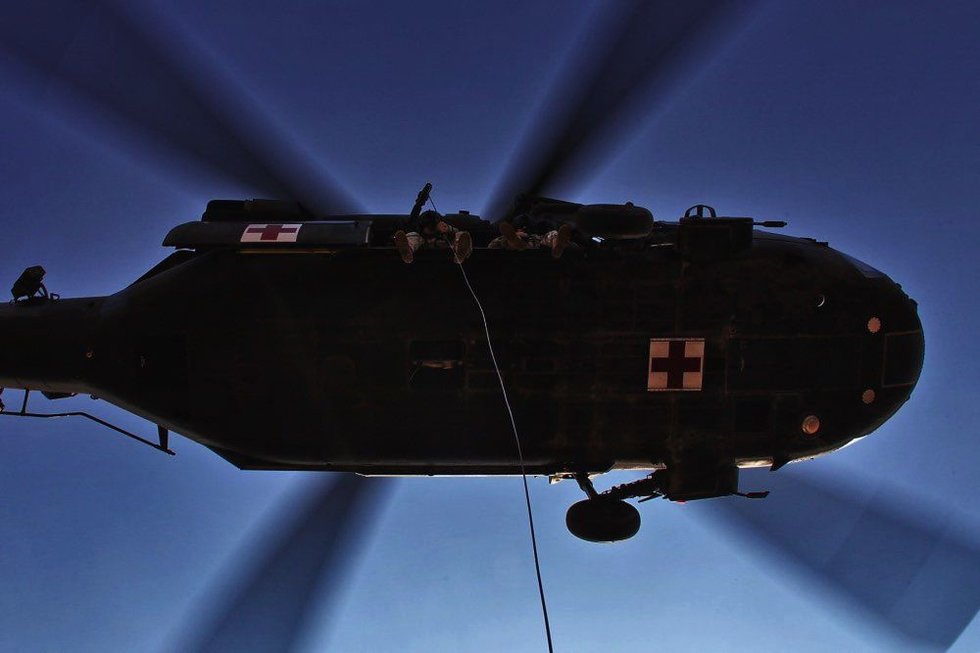 ---
Photo: US Army Sgt. Travis Zielinski
When the terrain is too rough for even a helicopter to land, hoists are used to lower medics or raise patients.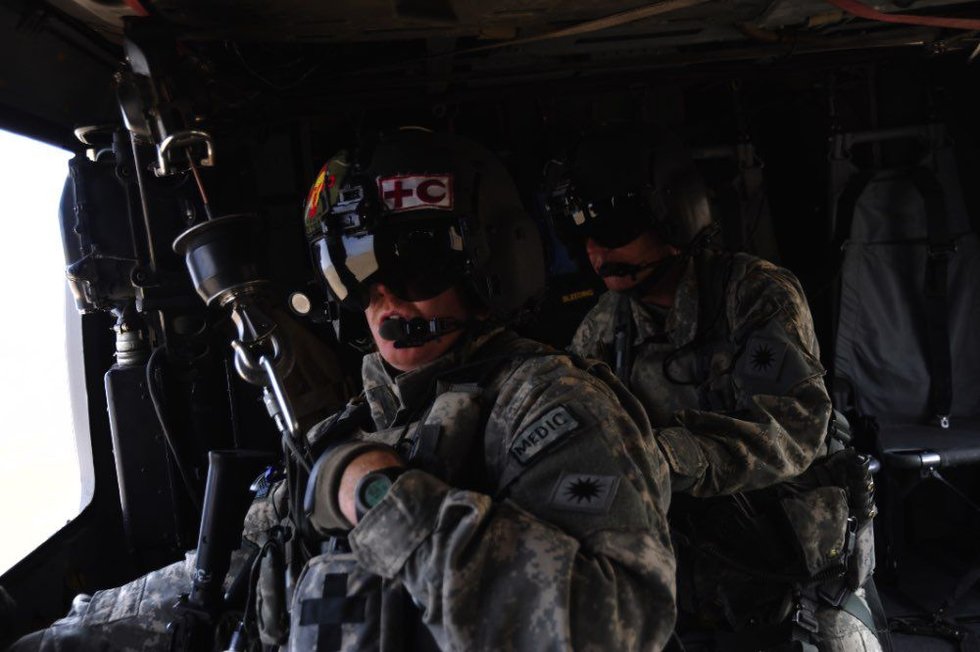 Photo: US Air Force Staff Sgt. Rasheen A. Douglas
US Army Dustoff crews typically consist of a pilot, copilot, flight medic, and crew chief. Some teams, especially those on the newer UH-72A aircraft, will have a firefighter/paramedic in place of the crew chief unless a hoist operation is expected.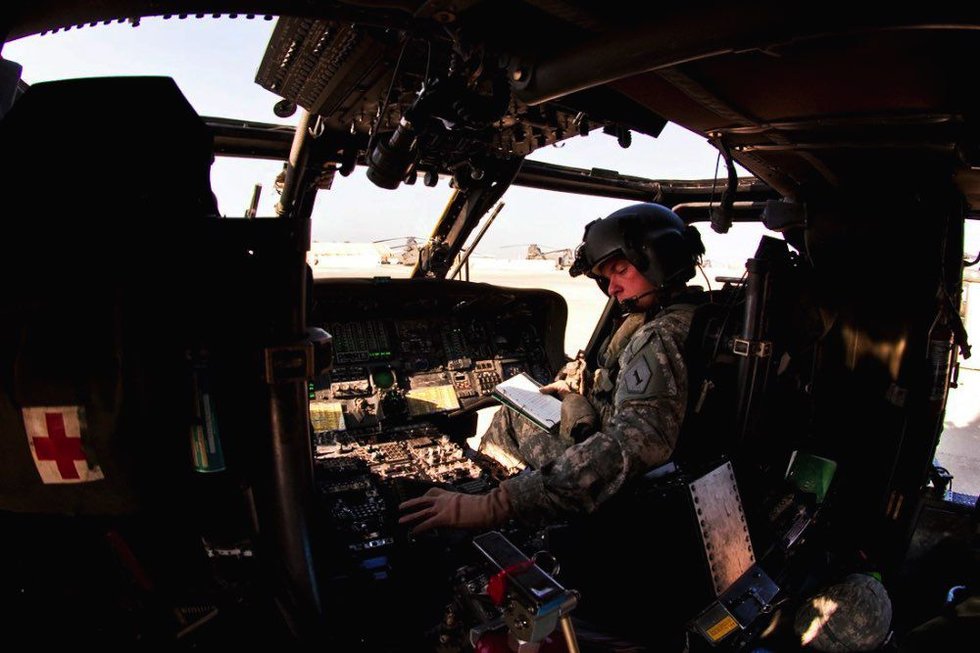 Flight medics will train other soldiers on how to properly transfer patients to a medevac helicopter.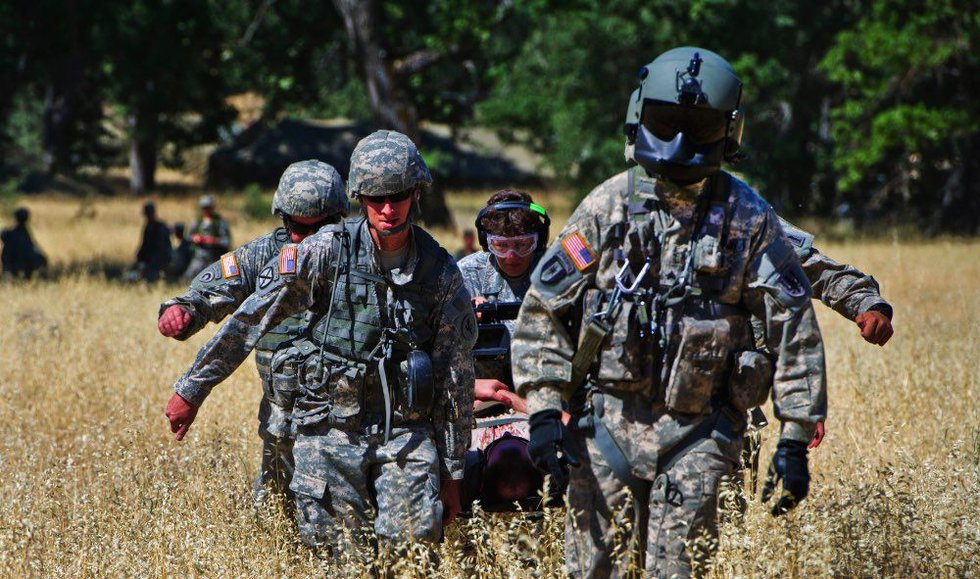 Photo: US Army Staff Sgt. Ashley Moreno
When possible, the crew chief or flight medic will leave the bird to approach the patient, taking over care and supervising the move to the chopper.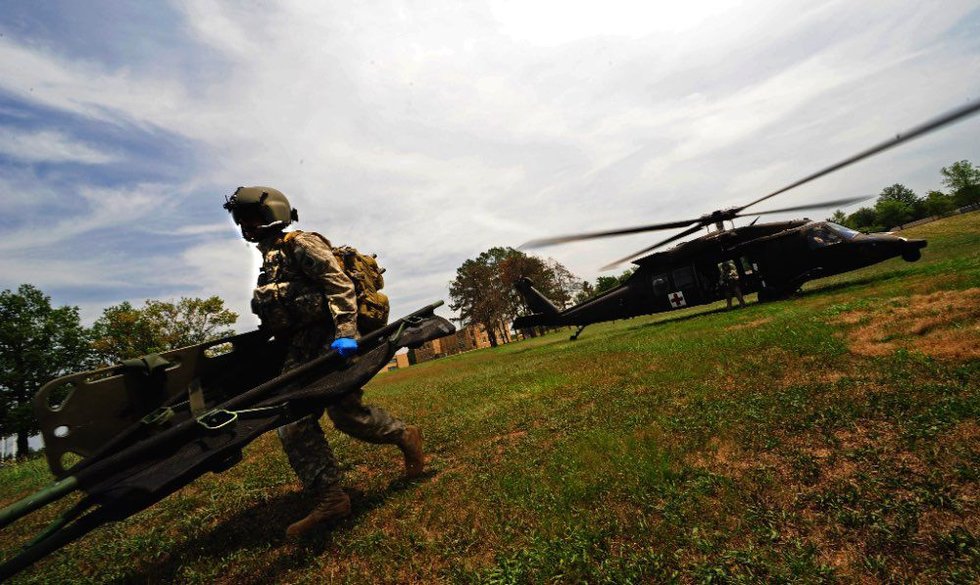 Photo: US Air Force Staff Sgt. Ashley Reed
This training is sometimes done with foreign militaries to ensure that, should the need arise in combat, the US and other militaries will be able to move patients together. Here, Republic of Korea soldiers train with US medics.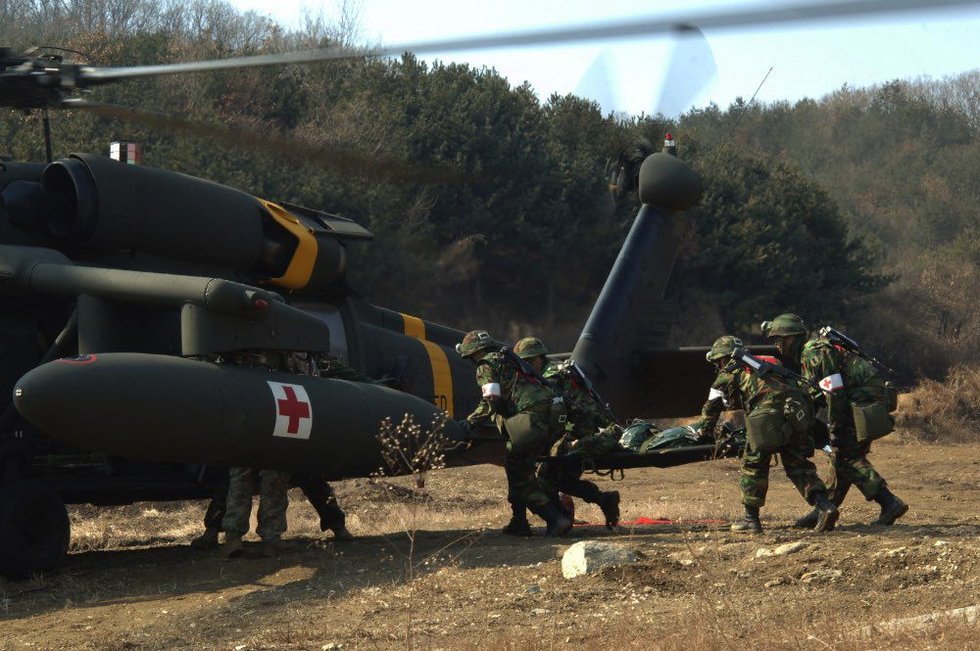 Photo: US Navy Mass Communication Specialist 1st Class Lou Rosales
Medics going down on a hoist are supported by the crew chief, an aviation soldier who maintains the aircraft and specializes in the equipment on the bird.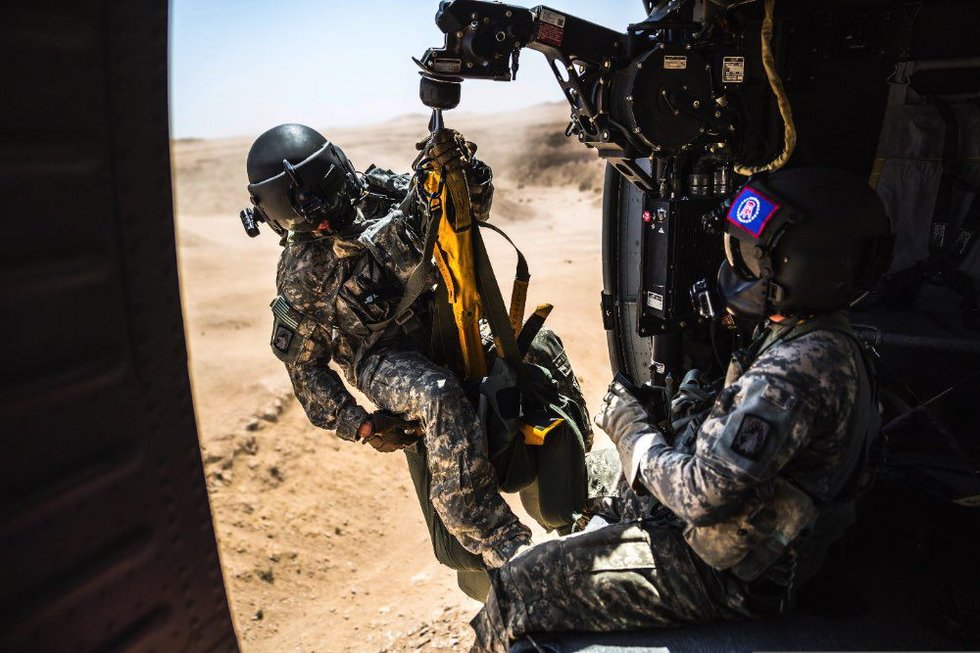 Photo: US Army National Guard Sgt. Harley Jelis
Of course, not all injuries happen during calm weather in sunny climes. Medevac soldiers train to perform their job in harsh weather.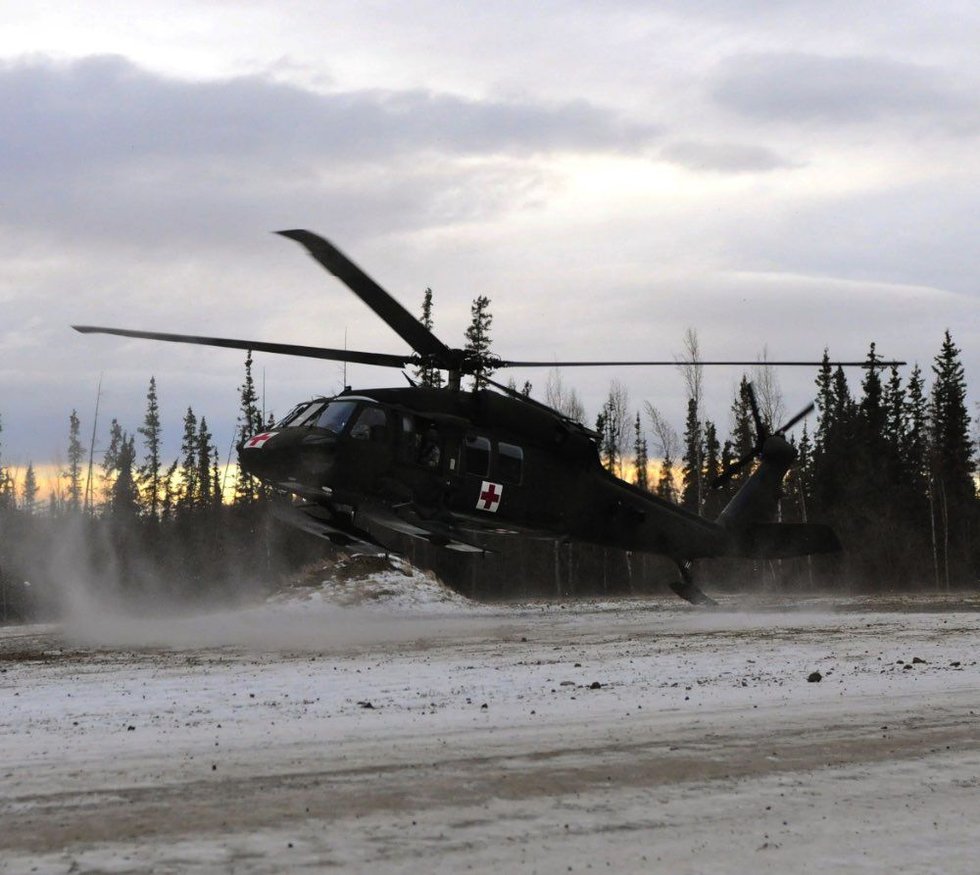 The crews also train to rescue wounded soldiers at any hour, day or night.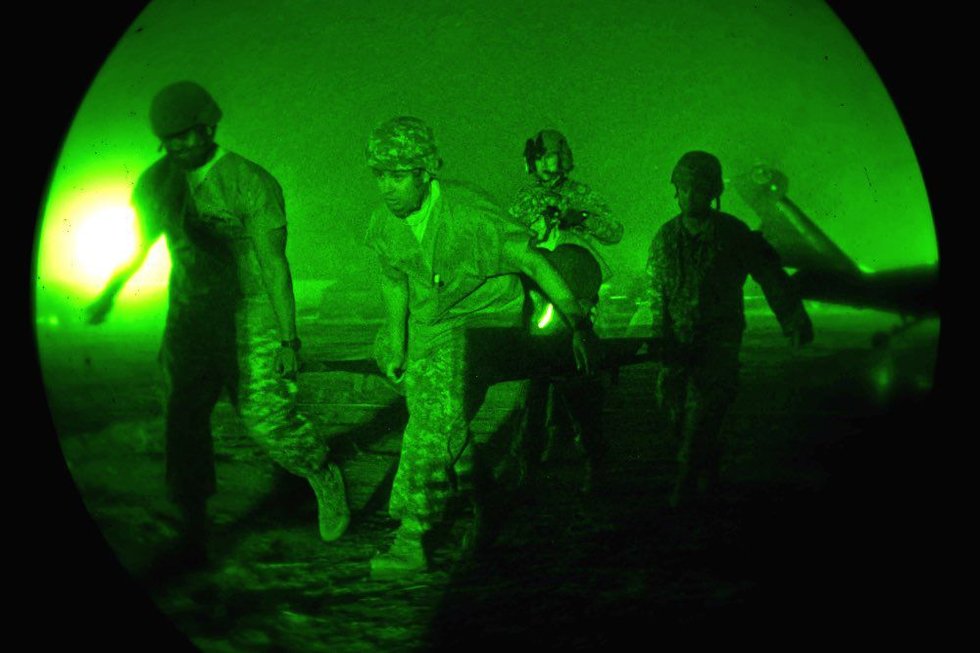 Some medevac pilots even train to land on ships for when that is the closest or best equipped hospital to treat a patient.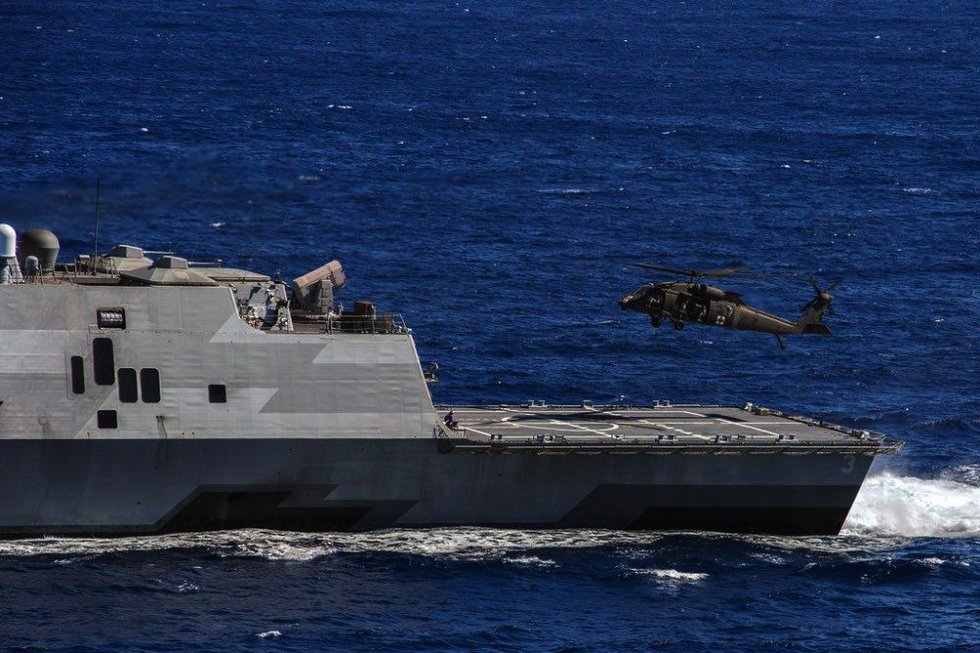 Dustoff crews also care for service members who aren't human. The most common of these patients are the military working dogs.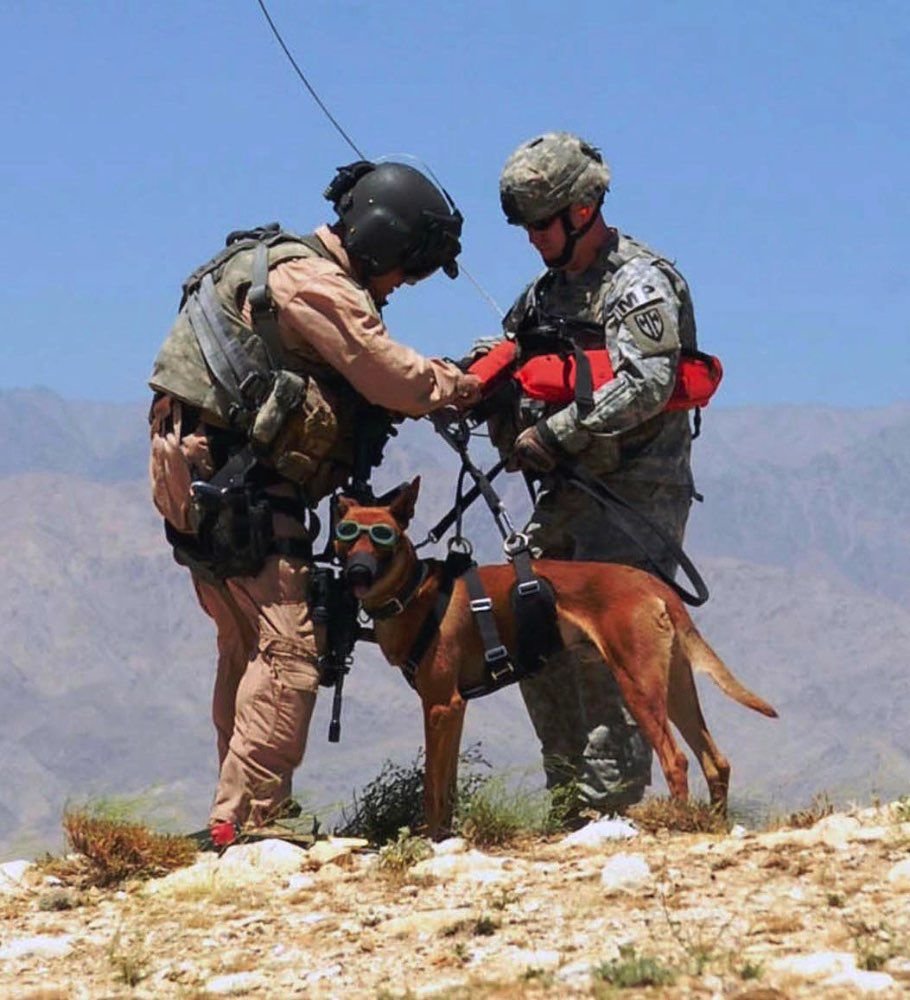 The Dustoff helicopters are launched when a "nine line" is called. When this specially formatted radio call goes out, medevac crews sprint to ready the choppers and take off.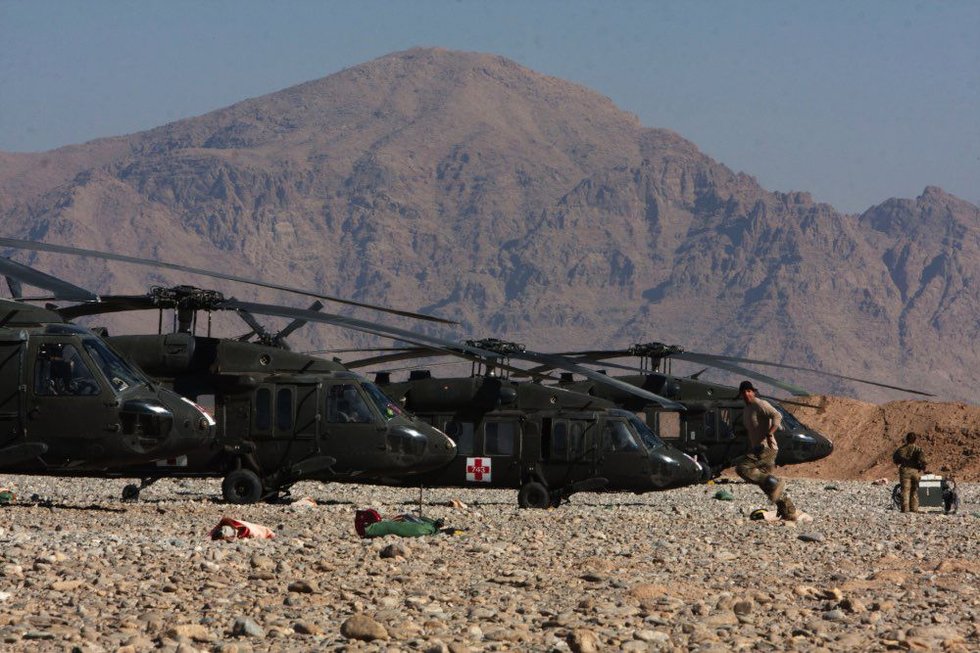 The medevac is eagerly awaited by the troops on the ground who request it.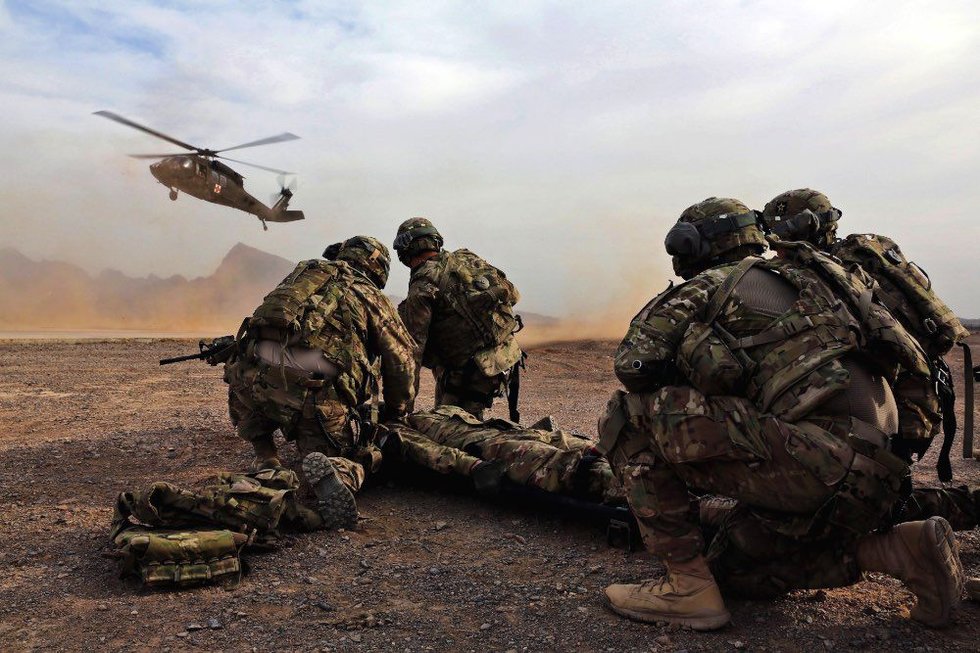 The flight medics can provide a lot of care even as they move a casualty in the air. Most patients will get a saline lock or an intravenous drip to replace fluids.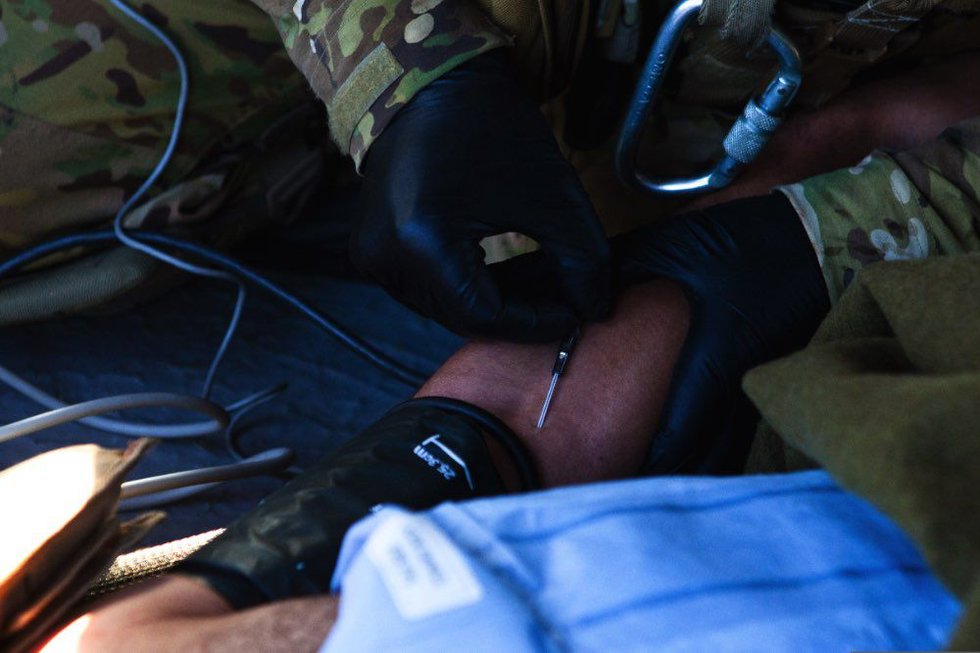 Photo: US Marine Corps Cpl. Paul Peterson
Flight medics have to deal with turbulence, loud noises, and possible attacks from the ground while they treat their patients.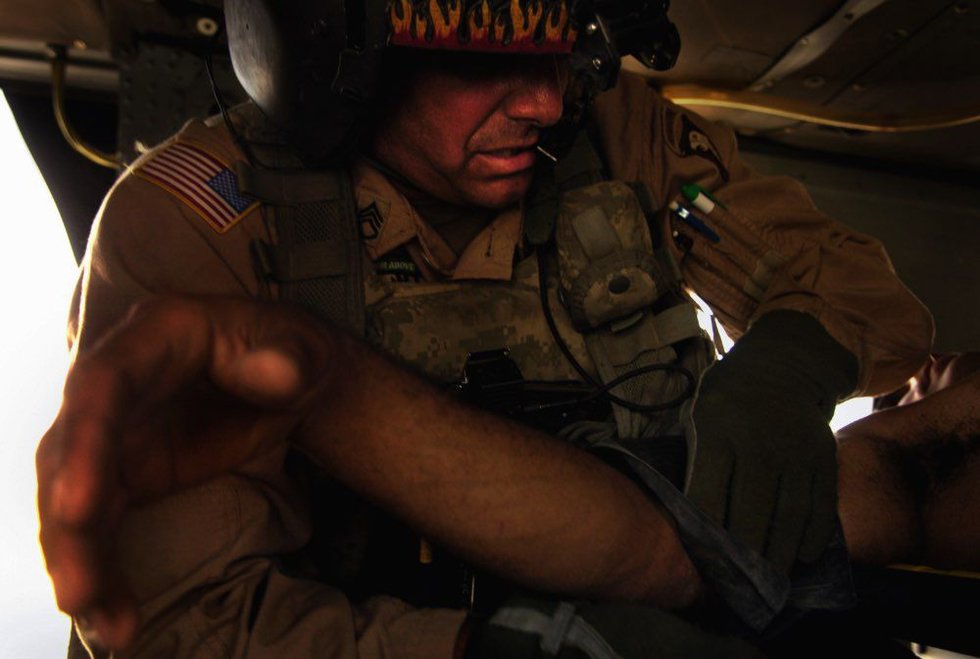 Another challenge flight medics often face is providing treatment in low light or no light conditions.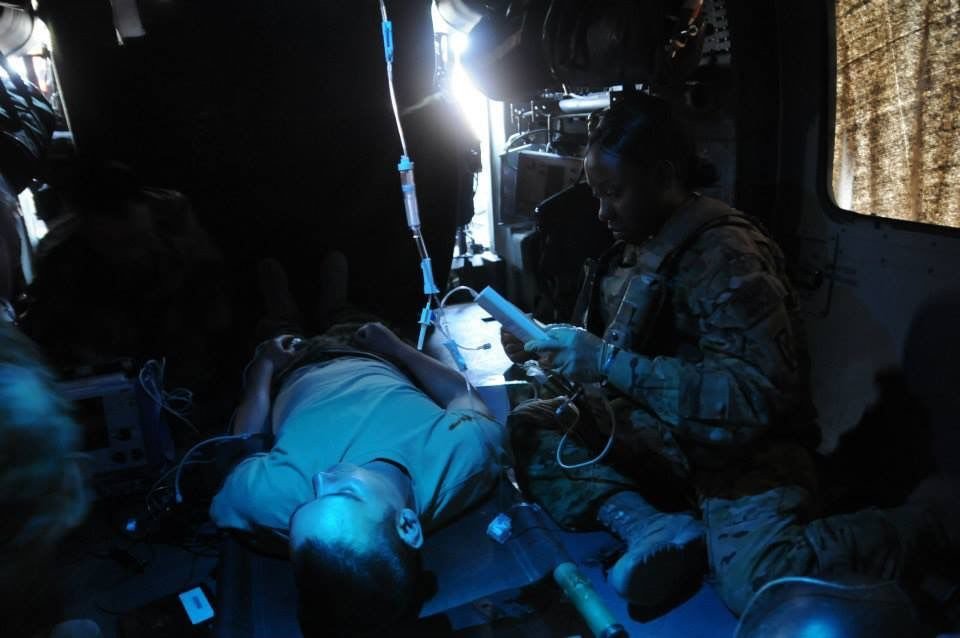 No light conditions require the use of NVGs, or night vision goggles.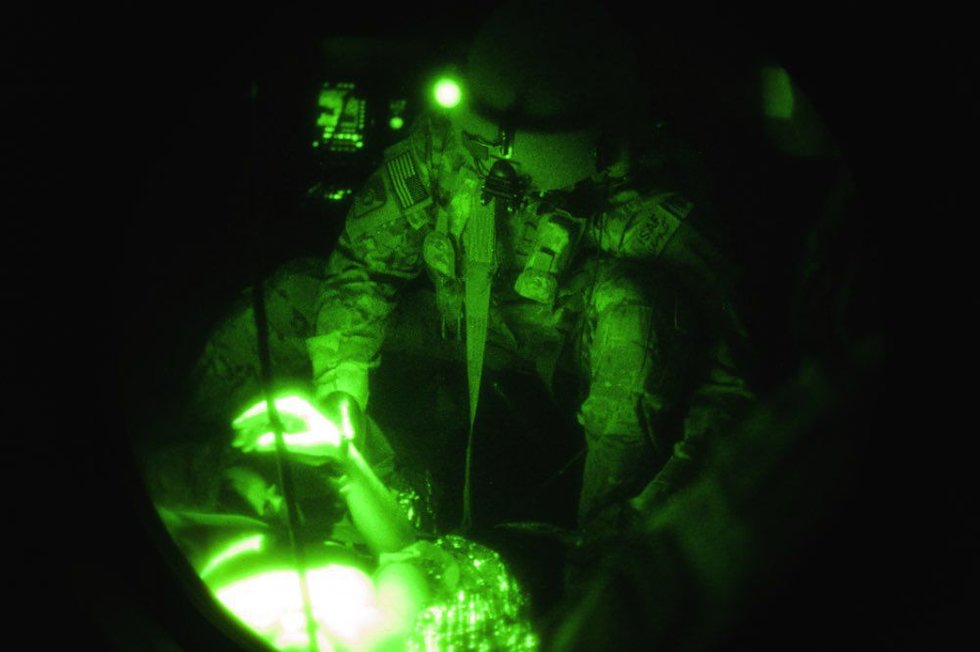 Photo: US Army Sgt. Duncan Brennan
Medical evacuation helicopters also face challenges while picking up their patients. The tactical situation can be dangerous where these birds operate.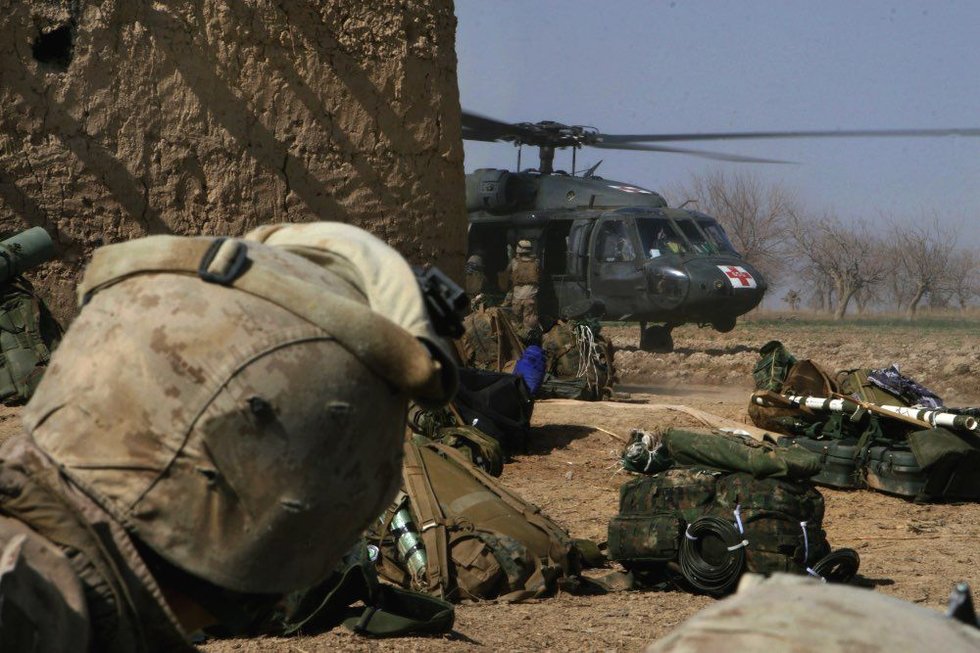 Ground soldiers have to secure the landing zone.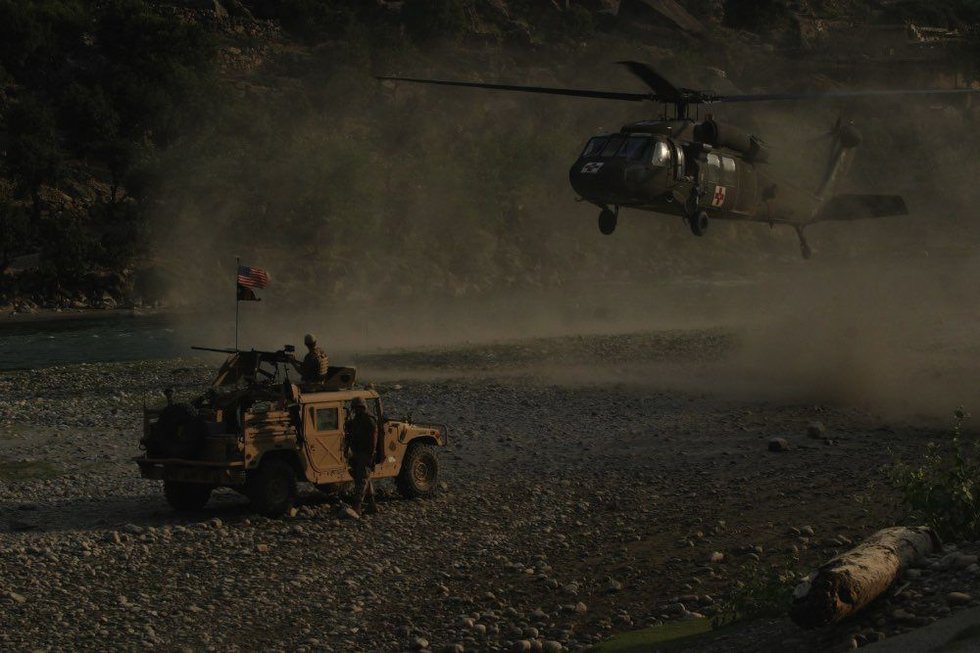 Photo: US Marine Corps Lance Cpl. Justin M. Mason
When the medevac bird returns to the base, the casualty is rushed into the hospital so they can be treated.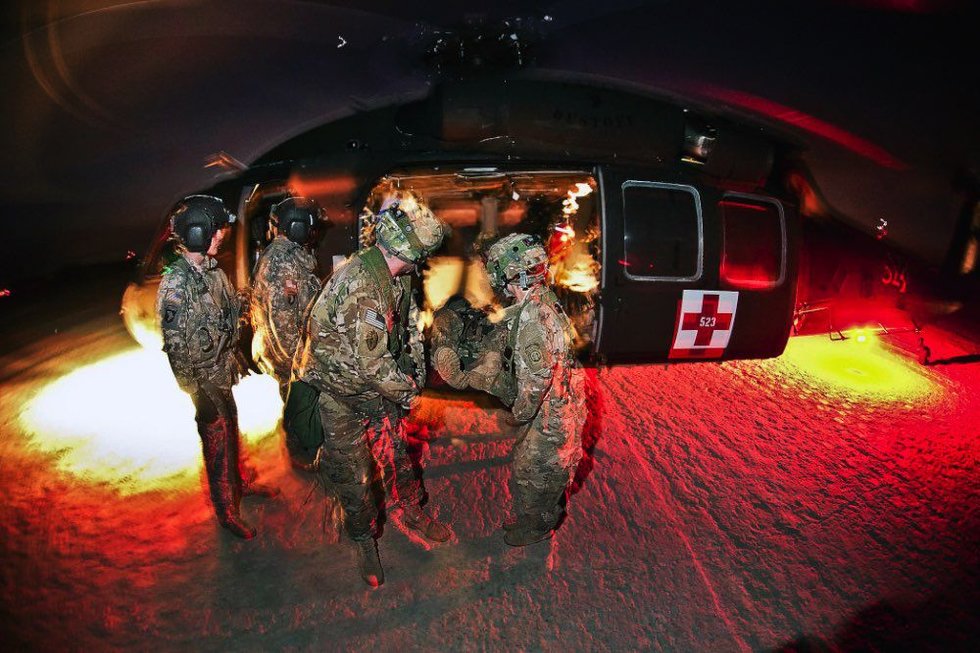 Photo: U.S. Army Sgt. Michael J. MacLeod
If a soldier's injuries are severe enough, they'll be stabilized and prepped again for transport to hospitals outside of the deployment zone.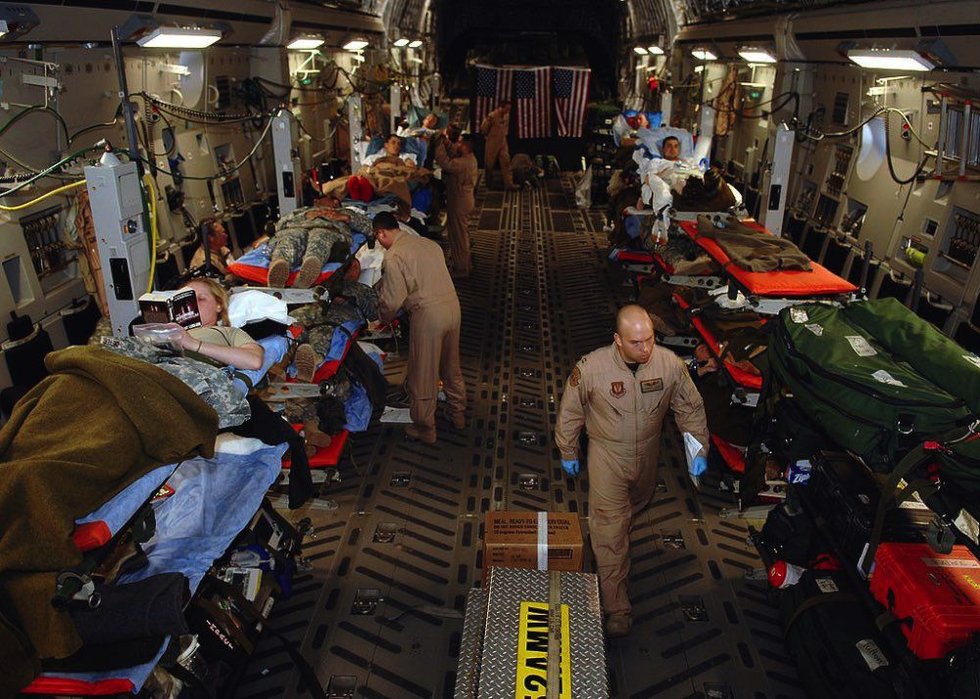 The mission of those under the Dustoff call sign can be challenging, but it provides great comfort to the troops on the ground.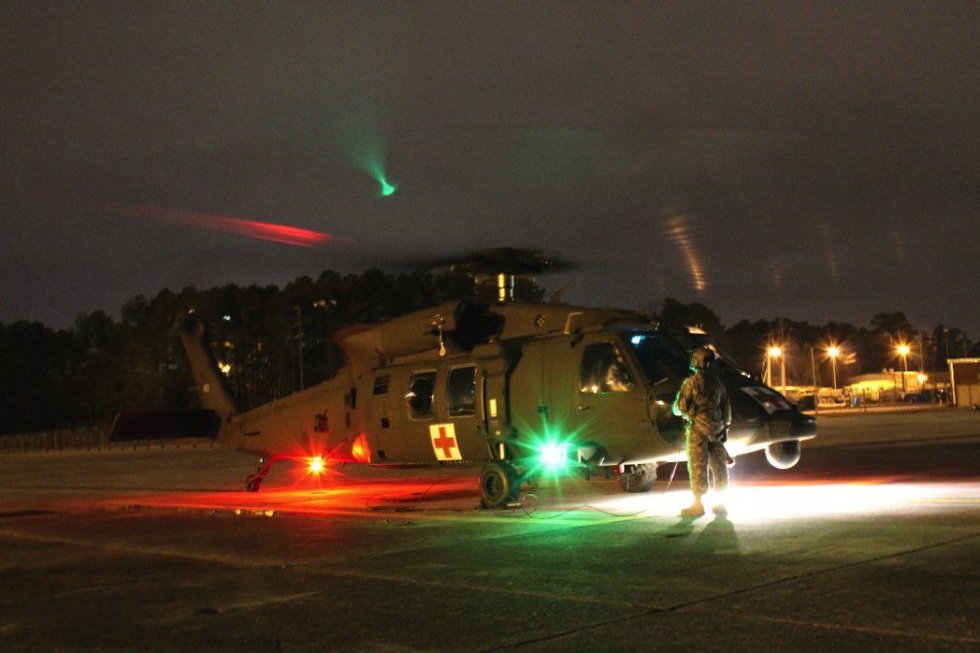 Photo: Georgian Army National Guard Maj. Will Cox