Articles
July 25, 2017 17:30:05 EST
After over a decade as an enlisted infantry Marine, my husband jumped ship and crossed over to the dark side as an officer.
---
When he made the switch, two things happened: he found himself stressed studying more than ever before, and he found himself absolutely bored out of his ever-loving mind in between training classes to become a Marine pilot.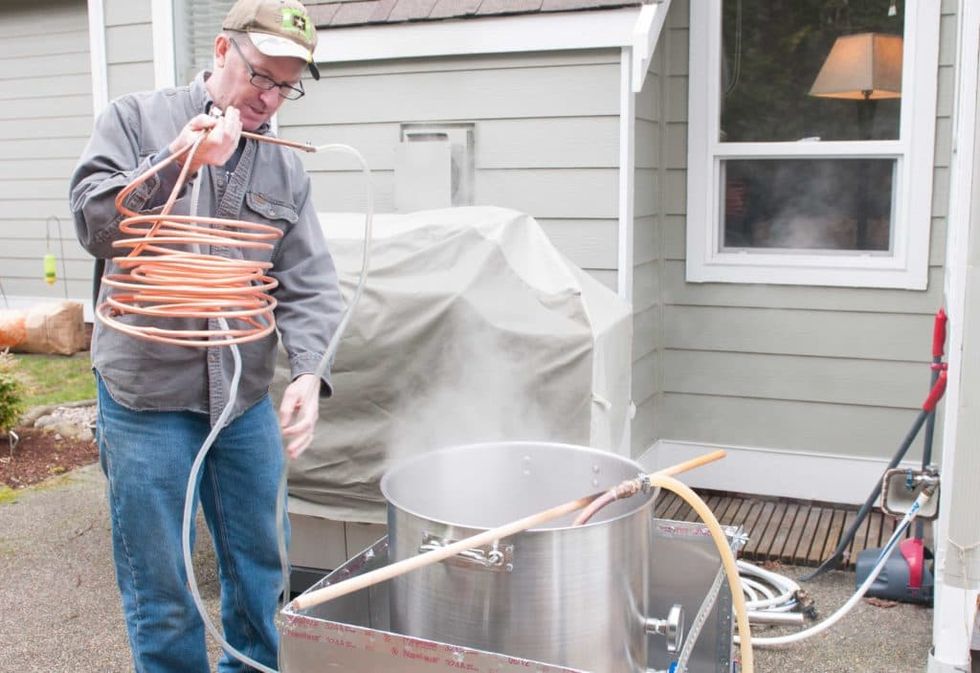 Col. John Kent, the deputy commanding officer of Madigan Army Medical Center prepares the wort chiller for entrance into the boiled wort during a home beer brewing session at his home in DuPont Wash., Feb. 25, 2017.
In a moment of serious desperation, he took to Facebook to plead with his veteran buddies to share their favorite hobbies for dealing with stress and boredom, and they did not disappoint.
In no particular order, here are 13 hobbies these veterans recommend for dealing with stress:
1. Woodworking
Here's what Newt Anderson wrote: "I recommend woodworking. Start simple, carving. Otherwise you could go down the road of coloring books! You would be surprised how relaxing both can be. A good set of woodworking tools is a must though. Don't skimp on those or the blisters you get will make you regret it."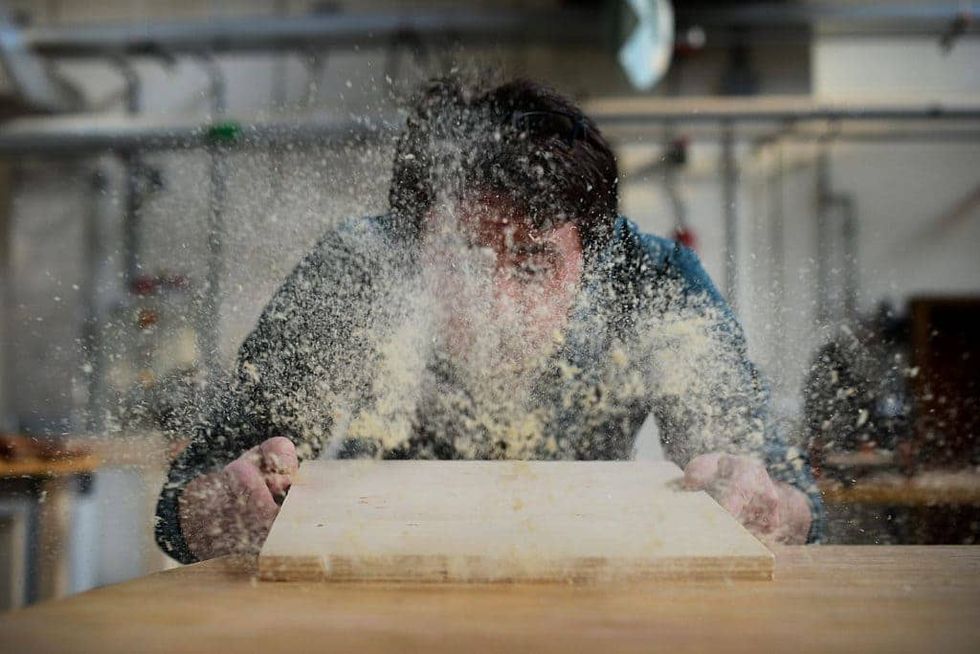 Stefano De Bortoli, 31st Force Support Squadron wood hobby shop manager, blows sawdust off a piece of wood, March 24, 2015, at Aviano Air Base, Italy.
2. Beer Making
David Sap recommended beer making. Mr. Beer carries a pretty wide variety of starter kits for brewing your own beer, and they claim to be simple, clean, and time efficient. Which is great, because time efficient means more time to brew more beer. Where are my peanuts?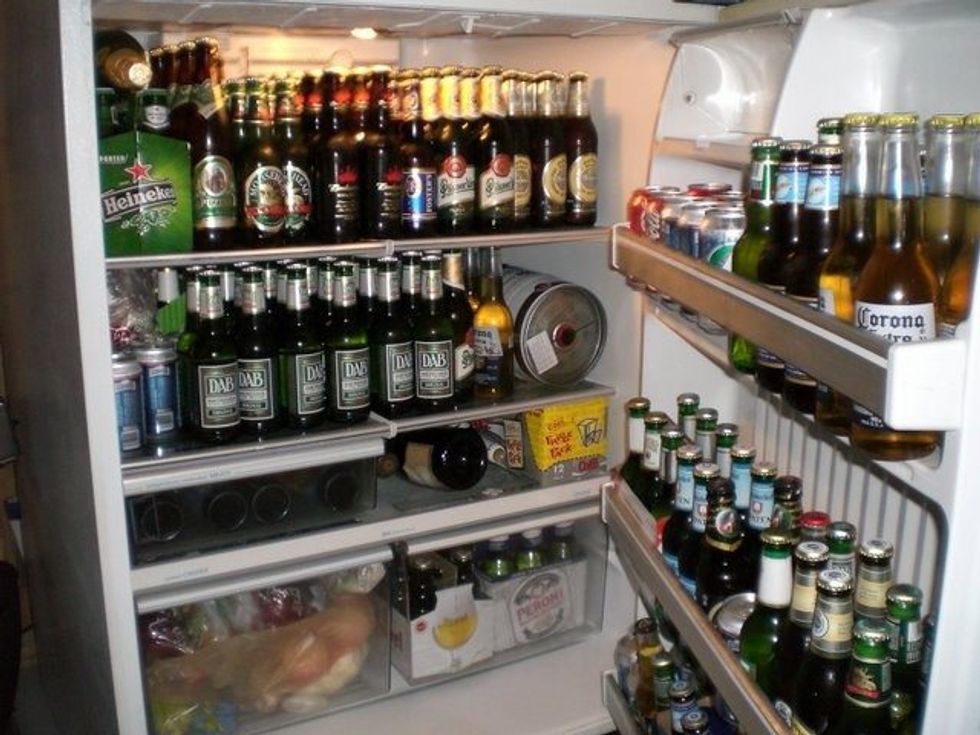 Photo Credit: Streetwear Deals
3. Quad Racing
"Quad racing. You should check out Tiny Whoop." Lucy Goosy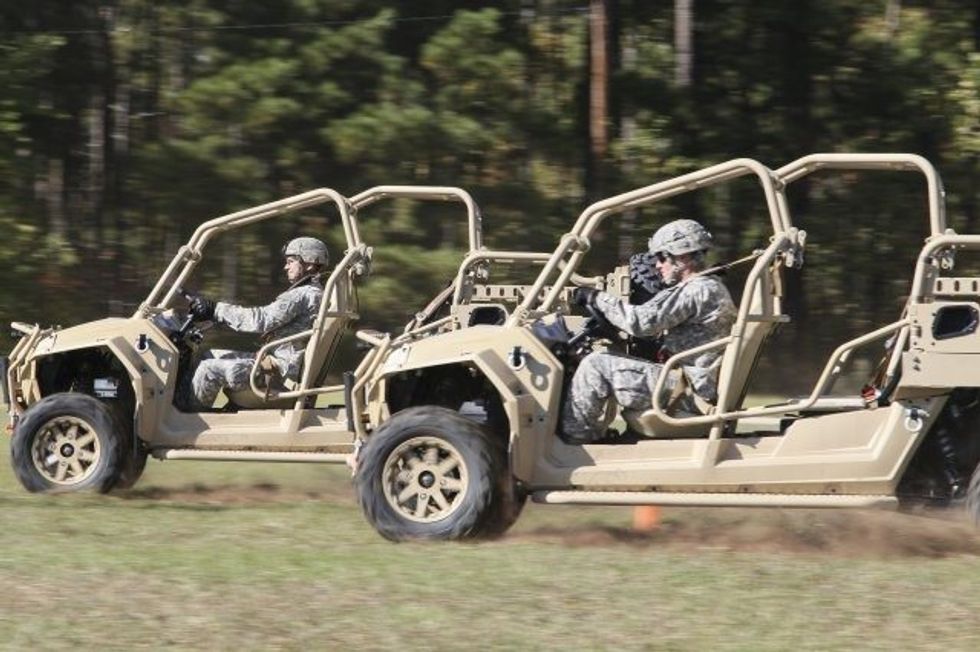 Not *quite* what we had in mind, but you do you. (Photo: US Army Staff Sgt. Jason Hull)
4. Running
Brad Etzweiler and Titus Vanguard both recommended running.
Nothing says "I'm stressed about flight school and the fact that I'm old and fat and can't run as fast as these boots in my class anymore and I study too much and I also need a stress reliever," like running a triathlon. Right? RIGHT??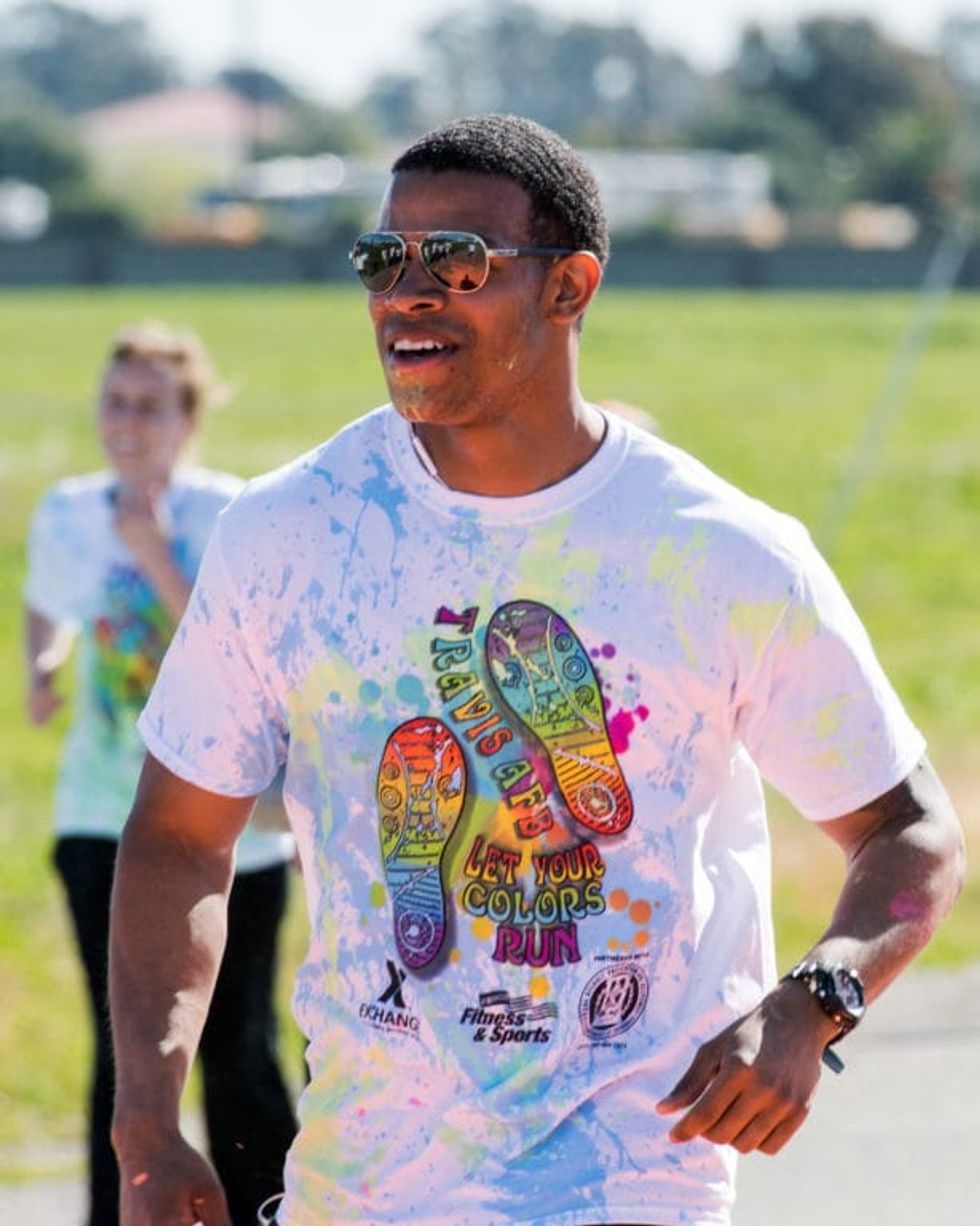 Service and family members from Travis Air Force Base, Calif., participate in the "Let Your Colors Run" to kickoff Sexual Assault Awareness and Prevention Month, April 1, 2017. (U.S. Air Force photo by Louis Briscese)
5. Kayaking
Gilberto Burbante recommended kayaking. One summer I tried kayaking in white water. As it turns out, I cannot breathe under water and also I suck at kayaking.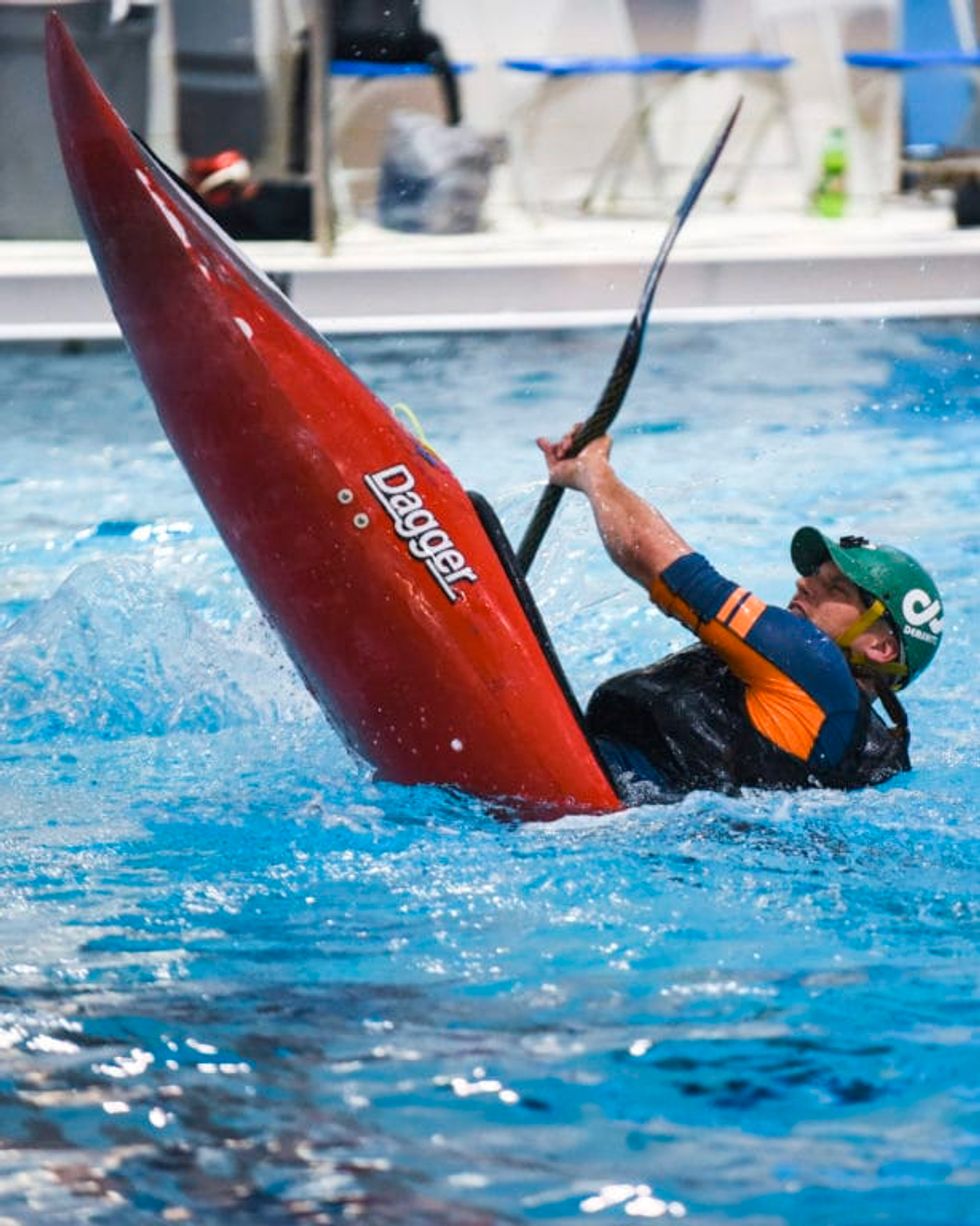 A kayak football player speedily turns his kayak during one of the kayak football games in the tournament held at Naval Support Activity Bethesda's Fitness Center pool March 12. (U.S. Navy photo by Mass Communications Specialist 2nd Class Hank Gettys/released)
6. Pole Dancing
Hales Fuller fully supports pole dancing as an extracurricular. I am immensely interested in seeing my husband do this. *runs away to install a pole*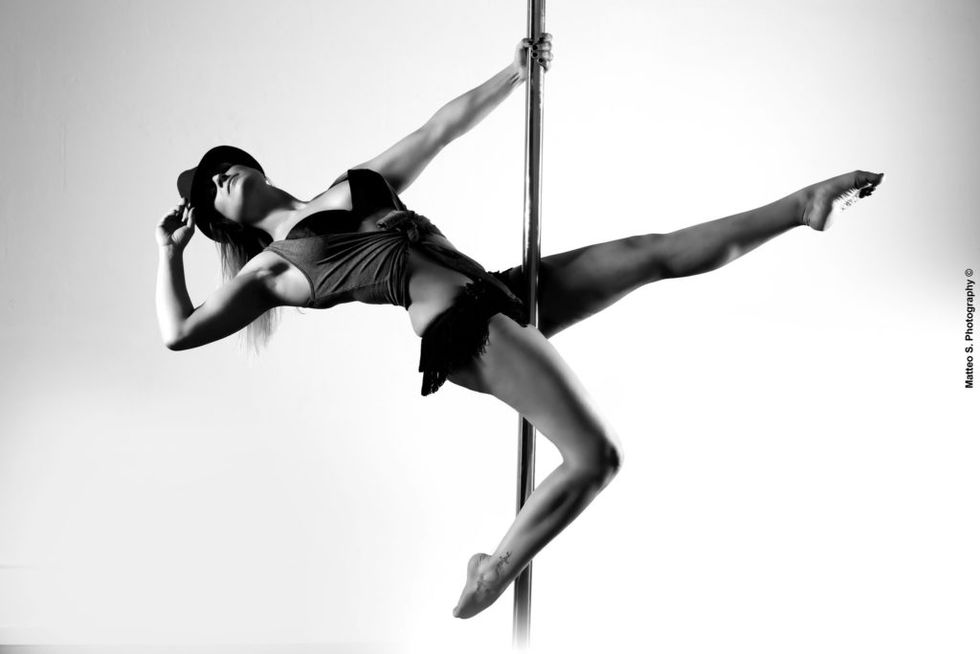 It's harder than it looks. (Photo via Flickr user Matteo Schmidt | CC BY-ND 2.0)
7. RC Racing
"RC car racing. I enjoy it and still cheaper then the real thing. It gets addicting though and then you spend the money." Jack Burton is right, though — it looks expensive.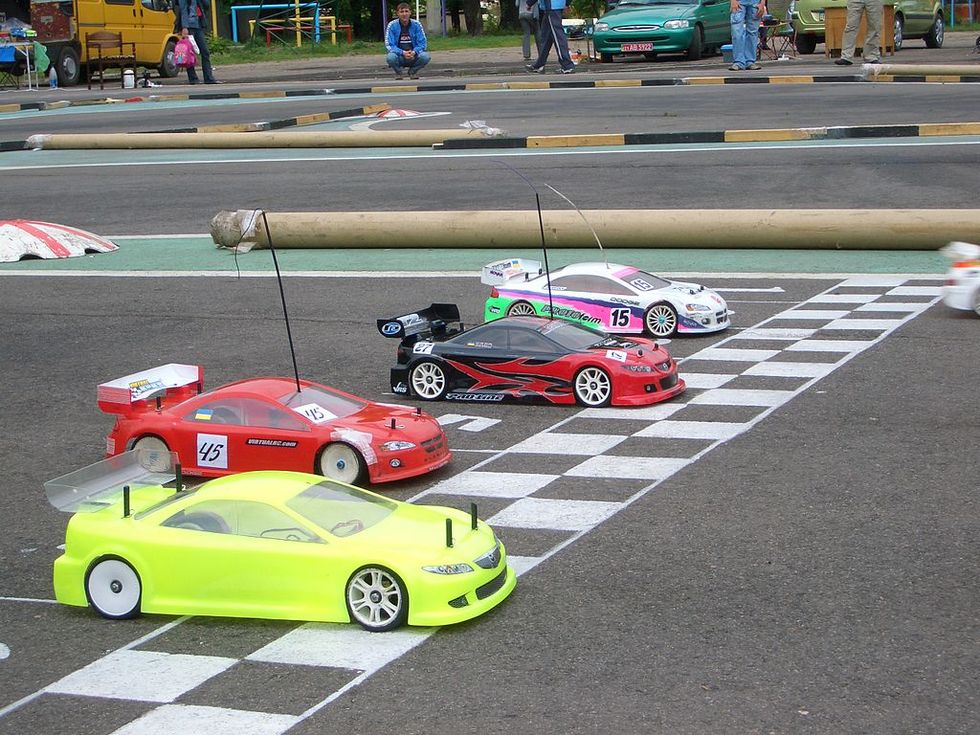 RC cars ready to race. (Photo via wiki user Itrados)
8. Guitar
My father-in-law, James Foley, (a retired Master Guns and Viet Nam vet) recommended my husband learn to play guitar. I have no objections.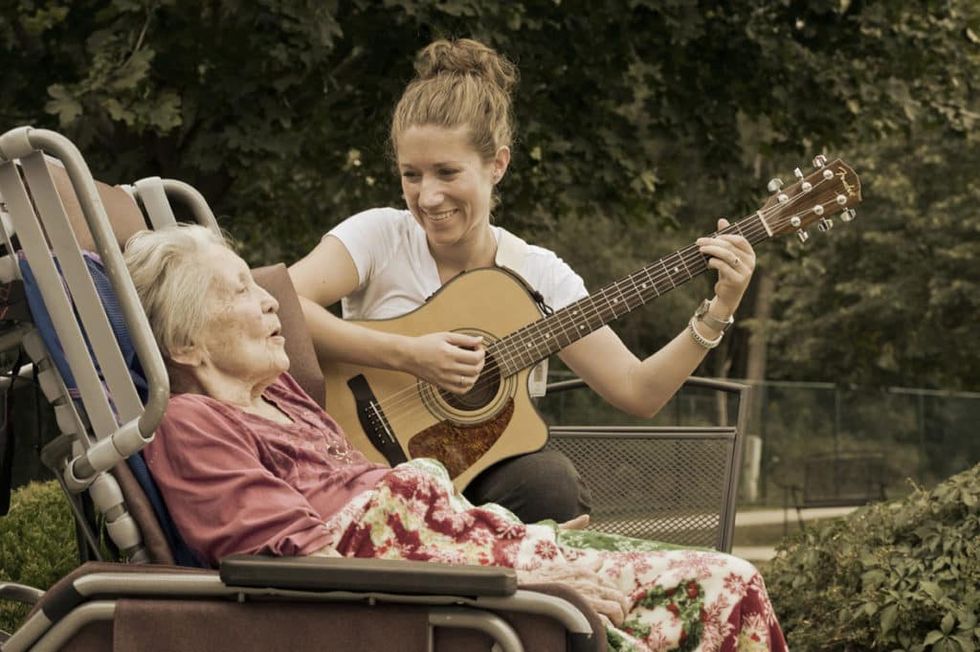 U.S. Air Force Staff Sgt. Carrie Gatz, an instrumentalist with the 566th Air Force Band, Illinois Air National Guard, plays guitar for a hospice patient at her civilian job Sept. 11, 2013. 
9. BBQing
"Buy you a smoker — time off, smoke ribs and stuff," wrote Ryan Clay. Bob Waldren agreed, "I second this. Go hunting and get yourself a few Florida bucks."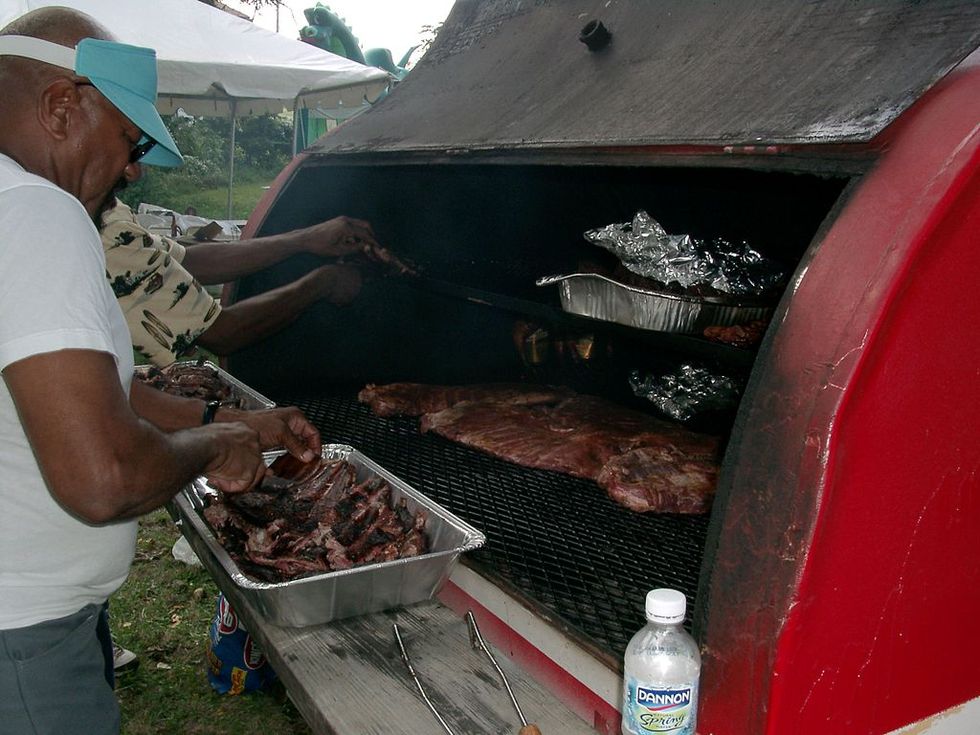 Nothing brings people together quite like firing up the grill. (Photo via wiki user Gbleem)
10. All the water sports in Florida
Phil John wrote, "Jet ski. [You pay the] initial cost for the ski but then you're just paying gas. We love ours! Also, spear fishing is a blast. Paddle boarding/ kayaking is great."
Racing scene at the German Championship 2007 in a jet ski race on the Elbe, Krautsand. (Photo via wiki user Backlit)
11. Do you even lift, Bro?
My brother-n-law Chuck, also a Marine, recommended lifting. Get thine arse to a gym, brah.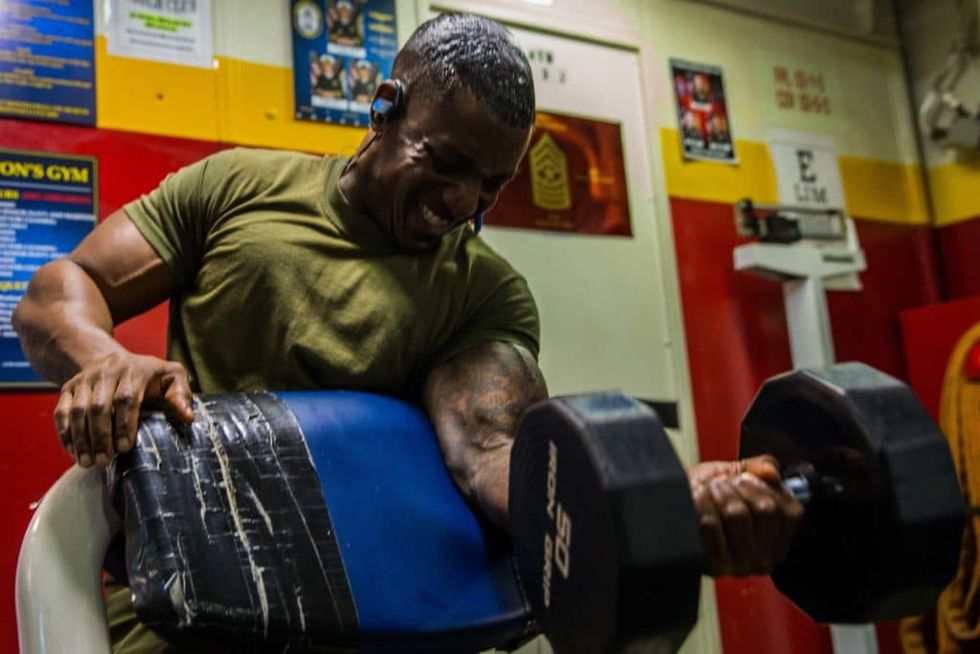 U.S. Marine Gunnery Sgt. Julian Fyffe does arm curls during physical training aboard the USS Makin Island (LHD8), Feb. 8. (U.S. Marine Corps photo by Lance Cpl. Brandon Maldonado)
12. Learn a new language
In addition to lifting, Chuck recommended learning a new language. Homeboy already speaks some Spanish, Farsi, and something else — Arabic maybe?
Extra credit for swear words.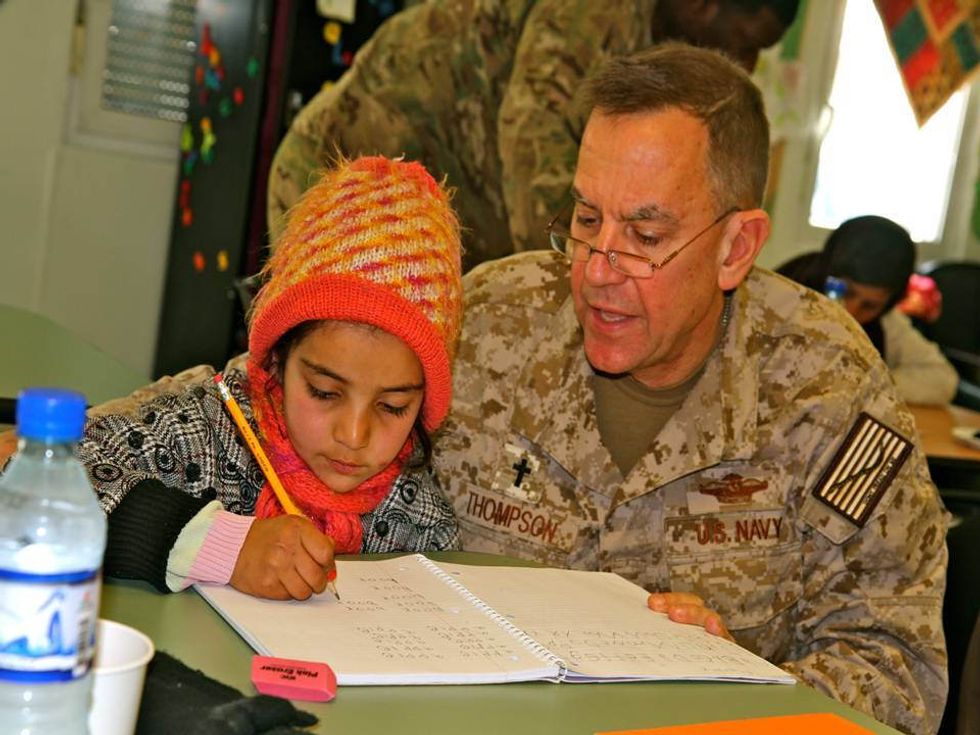 A U.S. Navy chaplain, right, studies English with an Afghan girl during a volunteer session May 27, 2013, at the Cat in the Hat Language Arts Center at Bagram Airfield, Afghanistan. (DoD photo by Erica Fouche, U.S. Army)
13. Get your sophistication on
Aside from running, Titus Vanguard also recommended, "Books. Read books and run... you are an officer now." Adulting is hard.
Dr. Seuss is on the Commandant's Reading List, right?
Screw it. Where's that beer brewing thing at?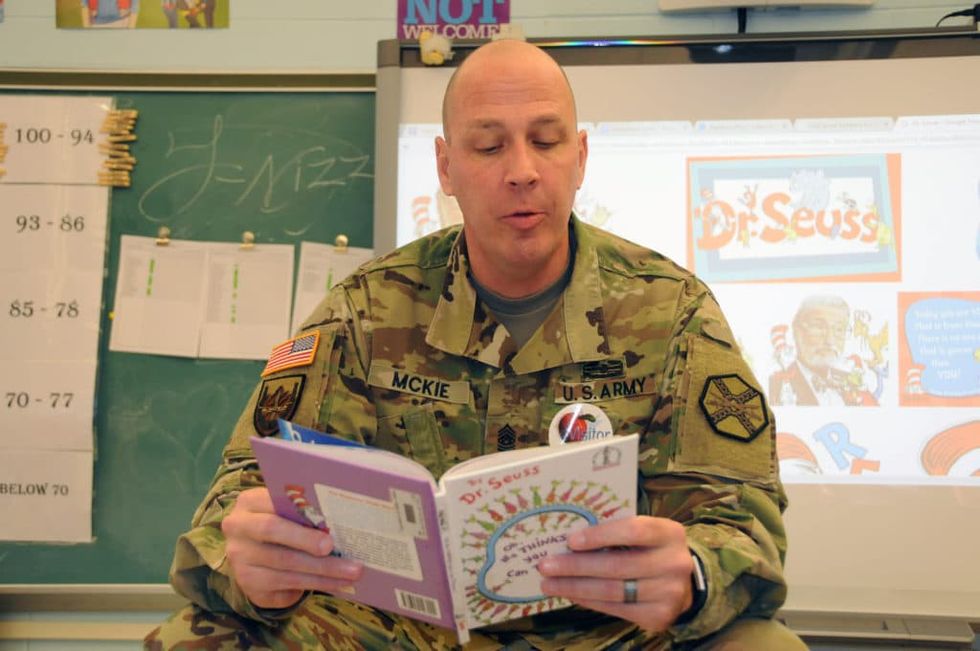 Command Sgt. Maj. Patrick McKie, U.S. Army Support Activity Fort Dix command sergeant major, visited New Hanover Township Elementary in Wrightstown, New Jersey March 2 for Read Across America.
How do you relieve stress? Leave a comment and let us know!