Articles
March 17, 2016 17:09:29 EST
A new bill introduced in the House of Representatives by Rep. Ron DeSantis would pair eligible veterans with service dogs provided by the VA system.
---
"Thousands of our post-9/11 veterans carry the invisible burden of post-traumatic stress, and there is an overwhelming need to expand the available treatment options," DeSantis said in a statement. "The VA should use every tool at their disposal to support and treat our veterans, including the specialized care offered by service dogs."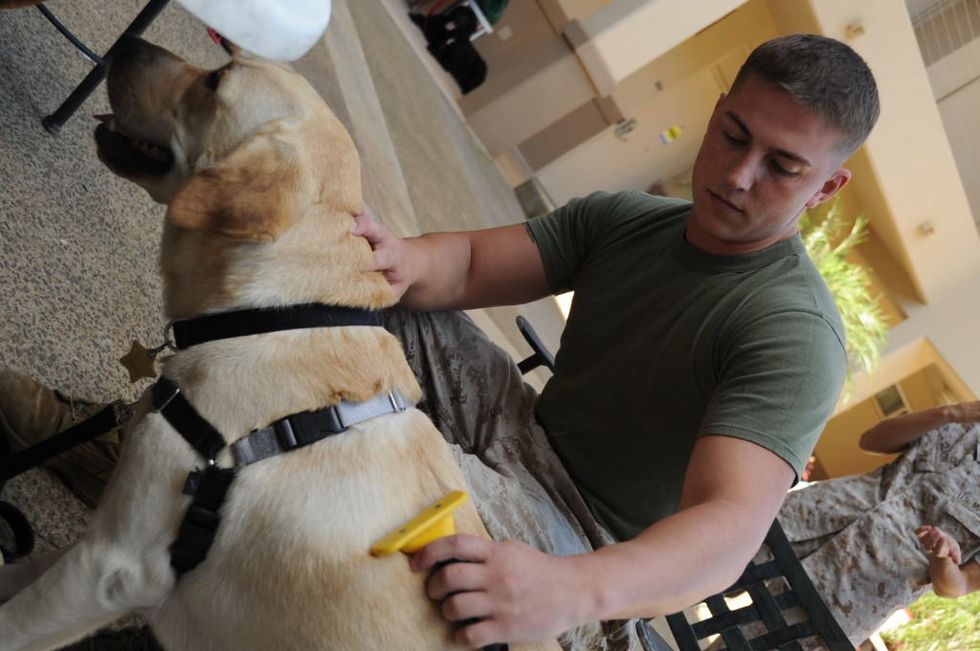 A Marine assigned to the Wounded Warrior Battalion West at Marine Corps Base Hawaii, Kaneohe Bay, Hawaii, learns to groom Ona, a dog from the Hawaii Fi Do, Sept. 23. Hawaii Fi Do trains dogs as either service dogs or therapy dogs and they visit wounded service members, which in turn helps relax the service members as they recover from mental or physical wounds. The dogs and U.S. Marines get together every Friday for training and enrichment. The Marines learn to train the dogs and the dogs help relax the Marines and put them in good spirits.
The Puppies Assisting Wounded Servicemembers (PAWS) Act is a five-year, $10 million program to give post-9/11 veterans with a service dog and veterinary health insurance. The veteran must have been treated for PTSD and have completed an established evidence-based treatment. They must remain significantly symptomatic, rating a 3 or 4 on the PTSD scale.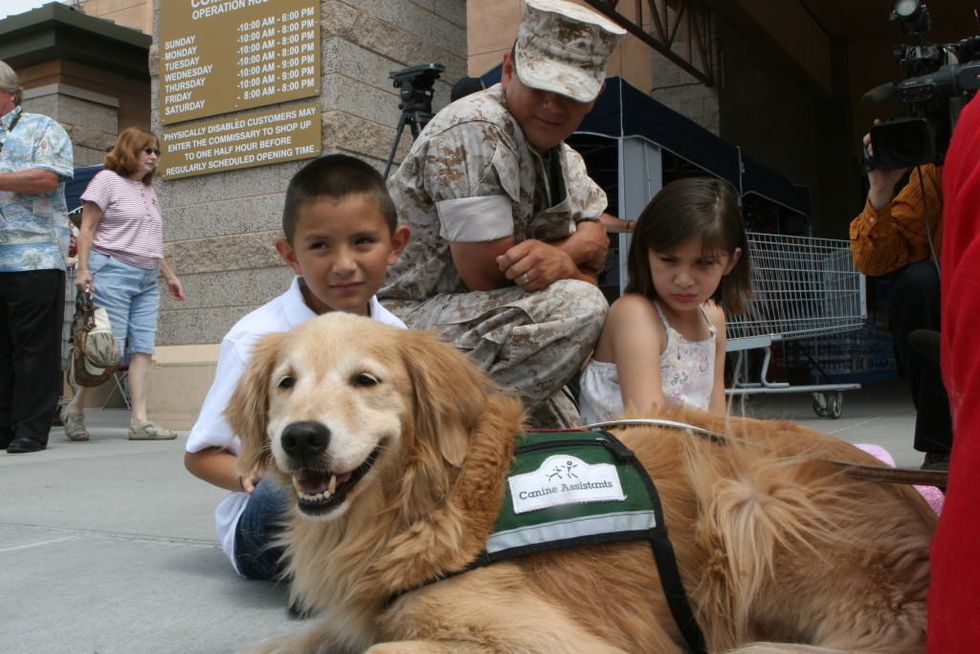 Adamari Muniz, 10, and her family meet a service dog at the Defense Commissary Agency here July 29. Milk-Bone and the DCA will donate a dog to Adamari, who suffers from epilepsy. A service dog can alleviate many of the tasks she finds difficult and give her more independence in that she will not have to ask for constant assistance.
Service dogs are known to be effective in treating veterans with anxiety disorders, physical pain, and other limitations. The animals are proven to give new life and independence to recovering veterans.