Articles
August 22, 2016 08:45:00 EST
Everyone remembers the 1980s war movies with their action-packed jungle sequences and grunt lifestyle. "Full Metal Jacket," "Hamburger Hill," "Apocalypse Now," and others were products of the most recent conflict at the time — the Vietnam War.
---
Related: Here's the way-funnier version of what the Marine PFT is really like
Today, movies like "Black Hawk Down," "American Sniper," and others represent the wars of this generation. It seems like the only jungle fighting Americans get into nowadays is in video games. But just because U.S. troops aren't involved in a jungle conflict right now doesn't mean its troops don't train for it.
Armando Nava, a Marine and fitness enthusiast stationed in Okinawa, Japan, captured his jungle warfare training on his GoPro camera. The video, "Military Real Life FIRST PERSON SHOOTER | Jungle Warfare Experience," is exactly what you'd expect.
It captures the aura of most first-person shooters — the instructional phase.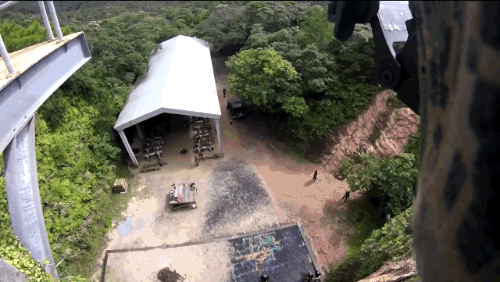 NavaTheBeast, YouTube
Then it's off to repelling off a cliff ...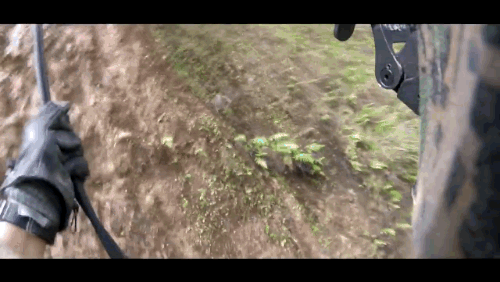 NavaTheBeast, YouTube
... crawling through mud ...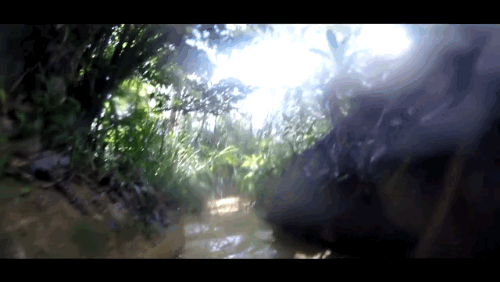 NavaTheBeast, Youtube
... and grabbing some field chow.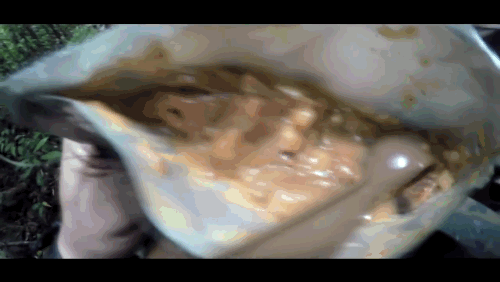 NavaTheBeast, YouTube
After chow, it's off to crossing the jungle on this bridge made out of rope ...
NavaTheBeast, YouTube
... and back on this minimal version.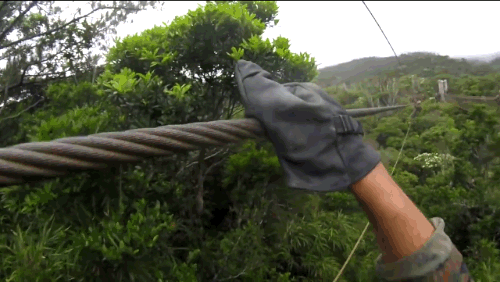 NavaTheBeast, YouTube
There's nothing like passing out in a woobie after a long day of training.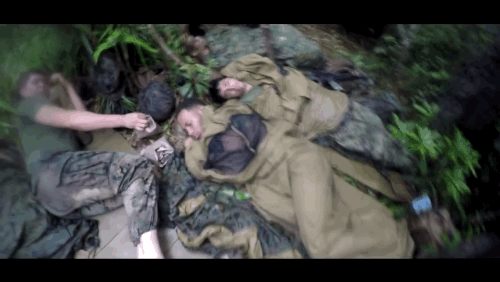 NavaTheBeast, YouTube
But don't be the first to fall asleep.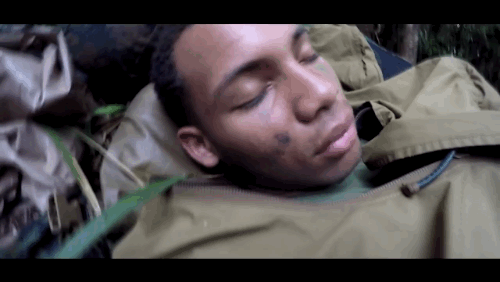 NavaTheBeast, YouTube
Nava's video of Marines in the jungle captures the side of the Corps only some would understand. Surely if GoPros existed in the 1980s, the soundtrack would be "Welcome to the Jungle" by Guns N Roses, but the bangin' electronic dance music paired with his footage perfectly represents modern times. We're fans. Keep it up, Nava.
Watch: