Articles
December 25, 2014 06:10:59 EST
Christmas away from home is tough, and it doesn't get any easier with more deployments under your belt. But getting a good card from a loved one or dear friend can help brighten the mood. Here are nine of the best:
---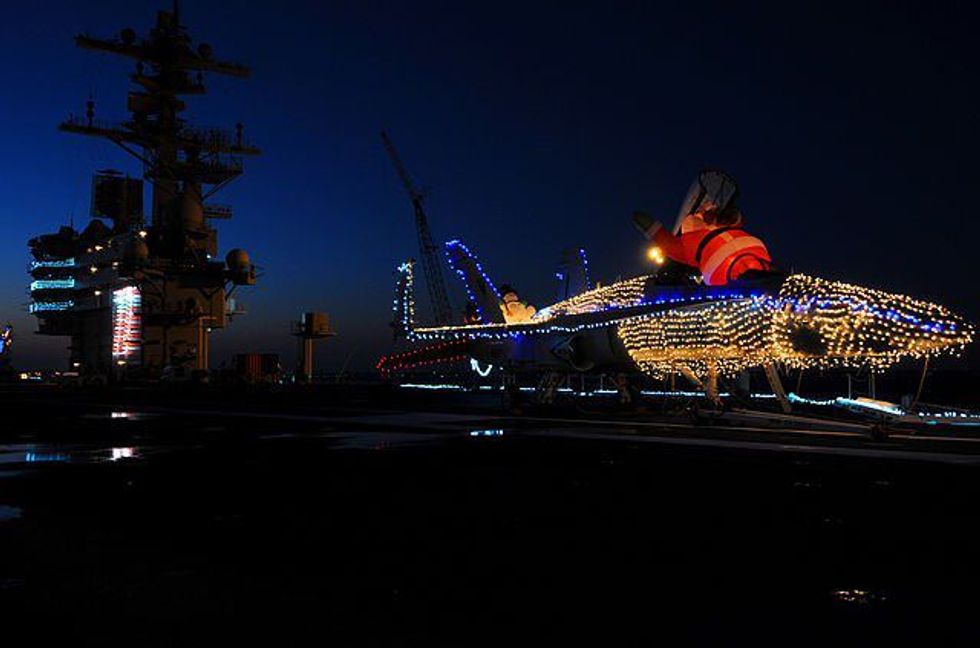 F/A-18 Hornet with Santa in the cockpit aboard the USS George H.W. Bush (CVN 77). (Photo: U.S. Navy)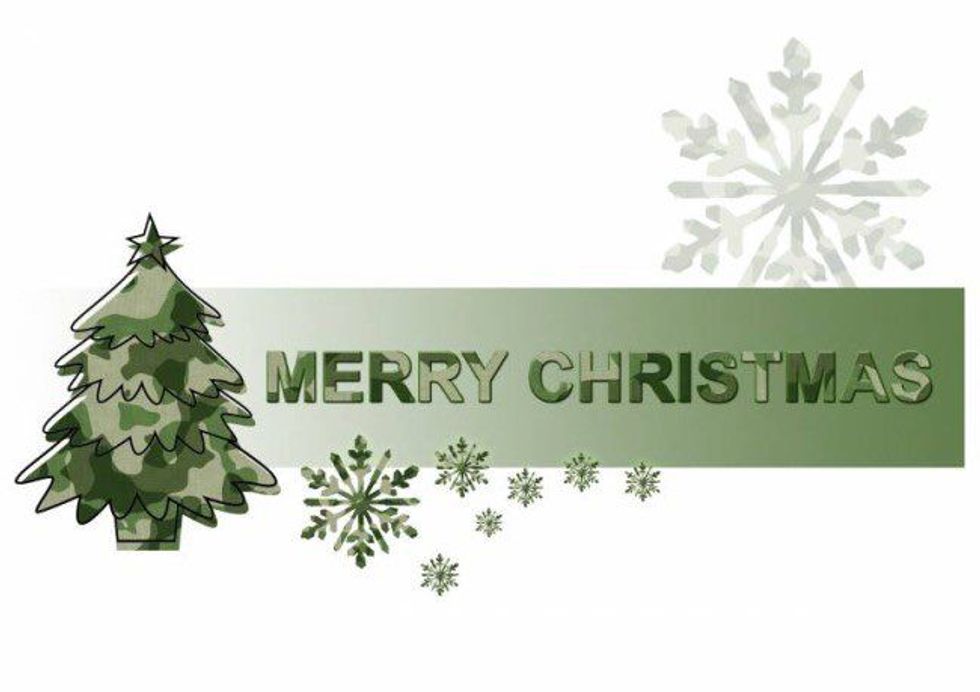 Cammo tree (and cammo snowflakes) . . .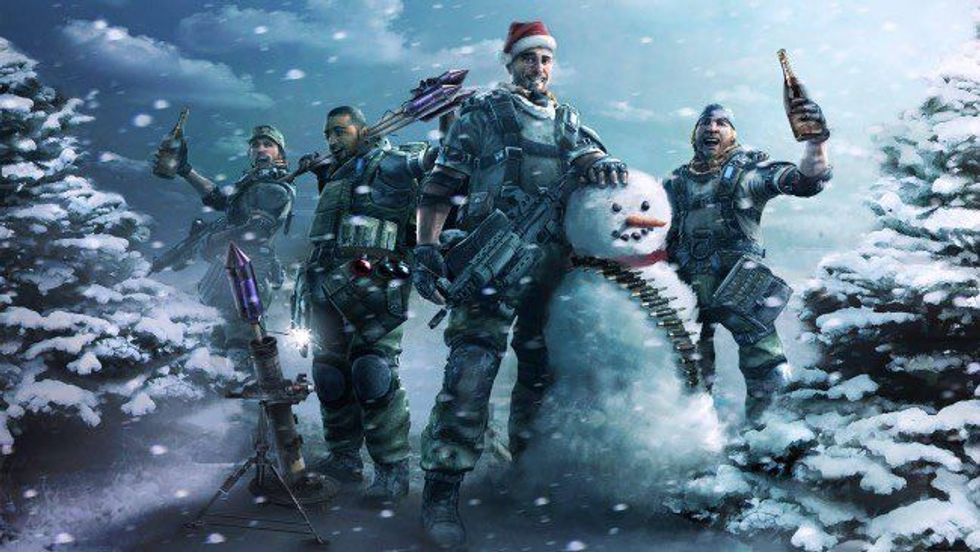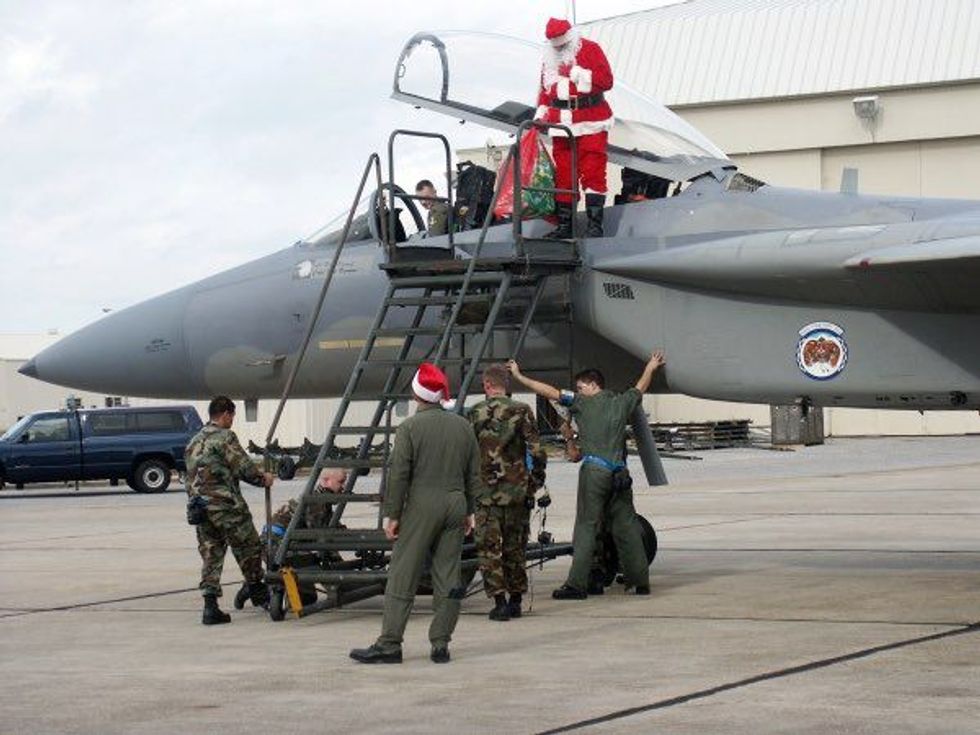 How does Santa do it? F-15 Eagle. (Photo: U.S. Air Force)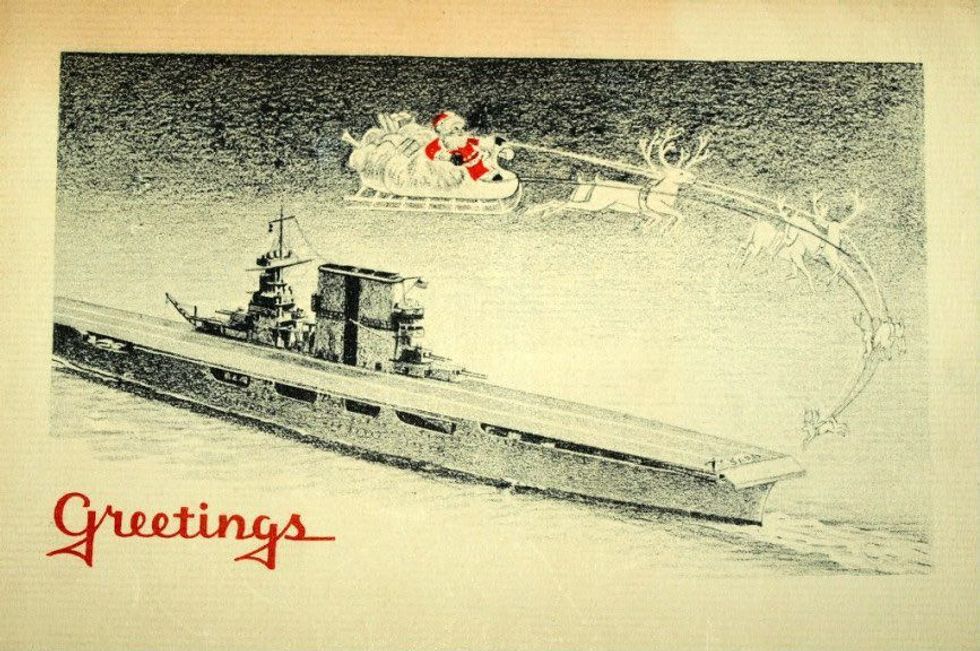 From the holiday wayback machine. (Christmas card from the USS Saratoga.)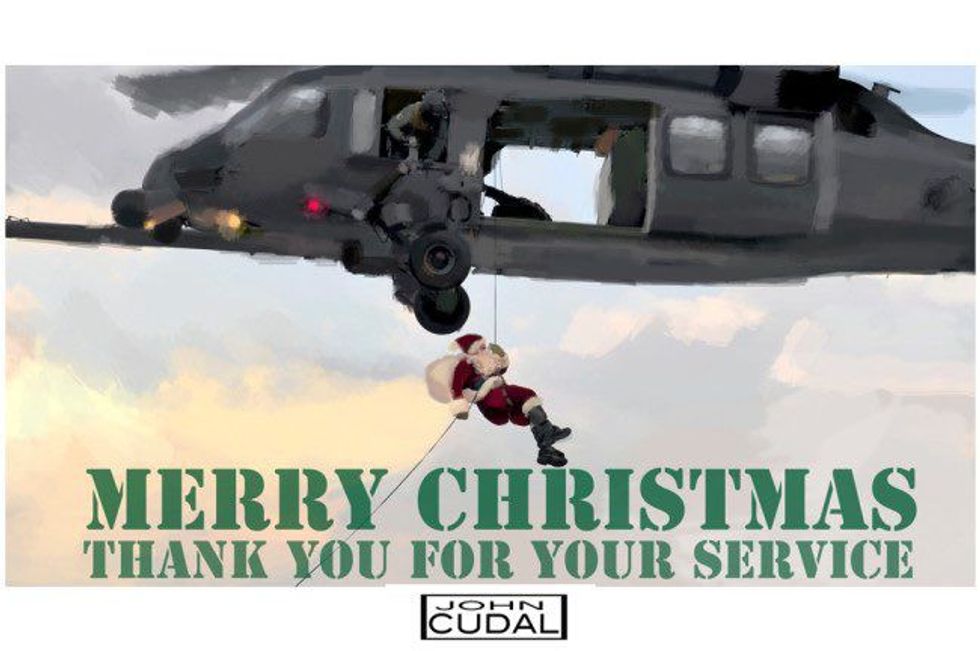 Rappelling Santa. (Design by John Cudal)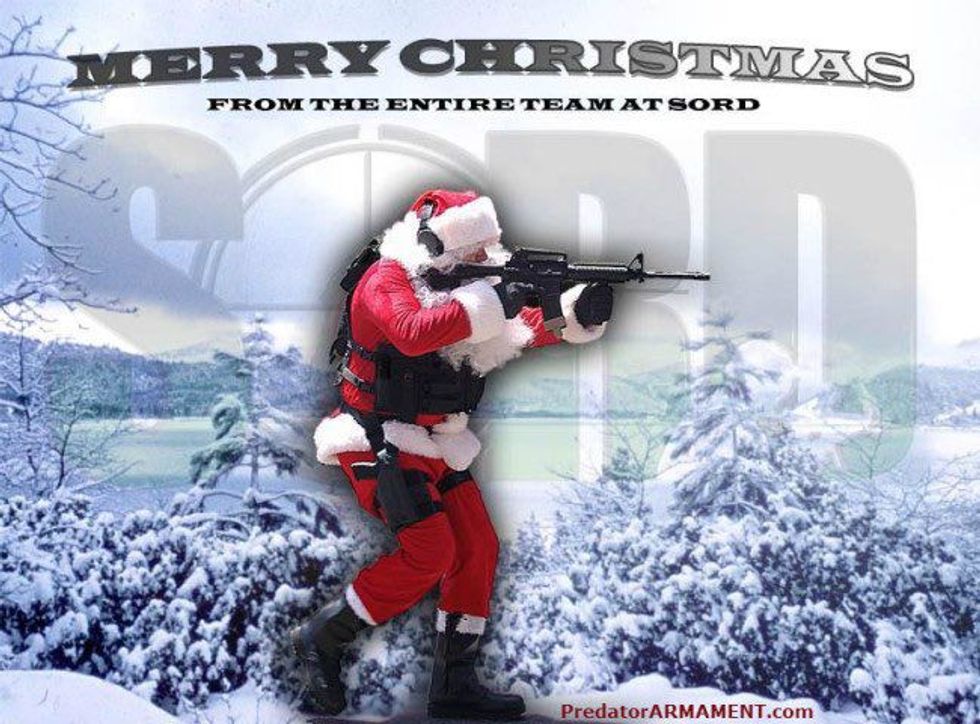 Git some, Santa. (Photo by SORD)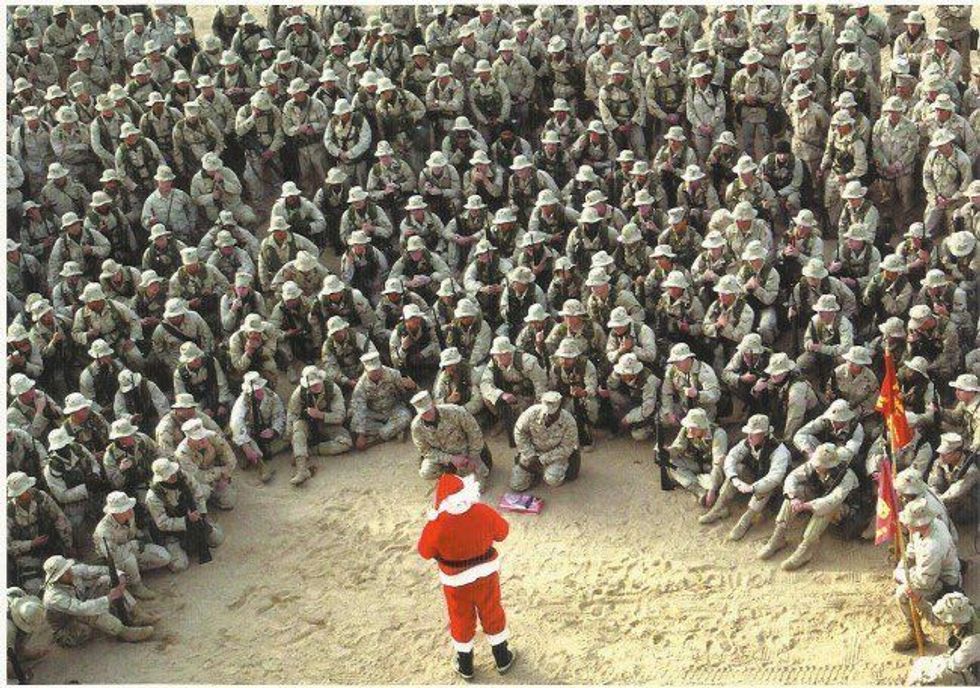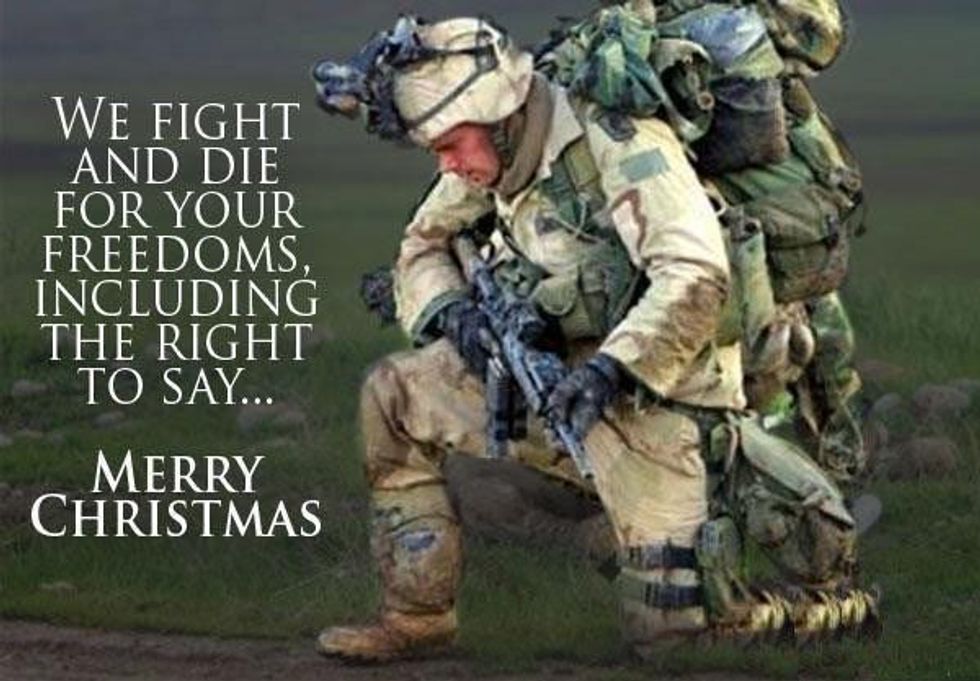 Merry Christmas to all of our deployed forces from the entire team at We Are The Mighty.