The COVID-19 pandemic changed a lot of aspects of daily life. Social distancing, restricted occupancy and wearing masks became commonplace. As these restrictions begin to lift in the summer of 2021, one COVID-driven change looks to be sticking around.
Implemented as a way to minimize interaction and reduce the spread of COVID-19, curbside pickup has become a convenient way for consumers to shop. Whether its your weekly groceries or a new TV, ordering online and having your purchases brought out to your car from the store is extremely convenient. For some people, it saves time in their hectic schedule. For others, it's a workaround to prevent social anxiety. Whatever the reason for using it, curbside pickup is now offered at many grocery, retail and dining locations across the country.
For service members at stateside installations, curbside pickup at the commissary will be here by the end of the year. Called Click2Go, the online ordering/curbside pickup program has seen great success and has customers calling for further expansion. Over the last two years, Click2Go has been rolled out at 11 bases: Fort Belvoir, Fort Eustis, Fort Lee, Oceana Naval Air Station and Quantico Marine Corps Base in Virginia; Fort Polk, Louisiana; Joint Base Charleston, South Carolina; Offutt Air Force Base, Nebraska; McGuire Air Force Base, New Jersey; Minot Air Force Base, North Dakota; and Jacksonville Naval Air Station, Florida.
In 2020, Defense Commissary Agency officials said they expected the number of Click2Go sites to grow to 60 in the next two years. After Bill Moore took over as DeCA Director and CEO, the projection changed. "I want to dramatically increase the number of stores with the service," Moore said last fall. "I am driven on getting e-commerce to more locations, and I'm hoping we can get a lot more in a very near-term approach." A fast-tracked rollout aims to introduce Click2Go to all 236 stateside commissaries by the end of the year. Overseas commissaries are expected to receive the program shortly thereafter.
Moreover, Click2Go itself has seen a number of improvements. To better serve customers, the commissary has added online payment options, more product information, improved user interface, featured sales and promotions, and mobile-friendly options like viewing order history. "Perhaps the most significant enhancement is online payment," Moore said of the updates. "You place your order and pay online, and then it's simply a matter of driving up to the curbside delivery area of your commissary to have your groceries loaded into your vehicle—that's a streamlined process our customers expect in this information age."
The Click2Go rollout schedule will be available on the Defense Commissary Agency website. Although the necessity of stateside commissaries has come under Congressional scrutiny in recent years, modernization efforts like Click2Go aim to keep the benefit on bases for the foreseeable future.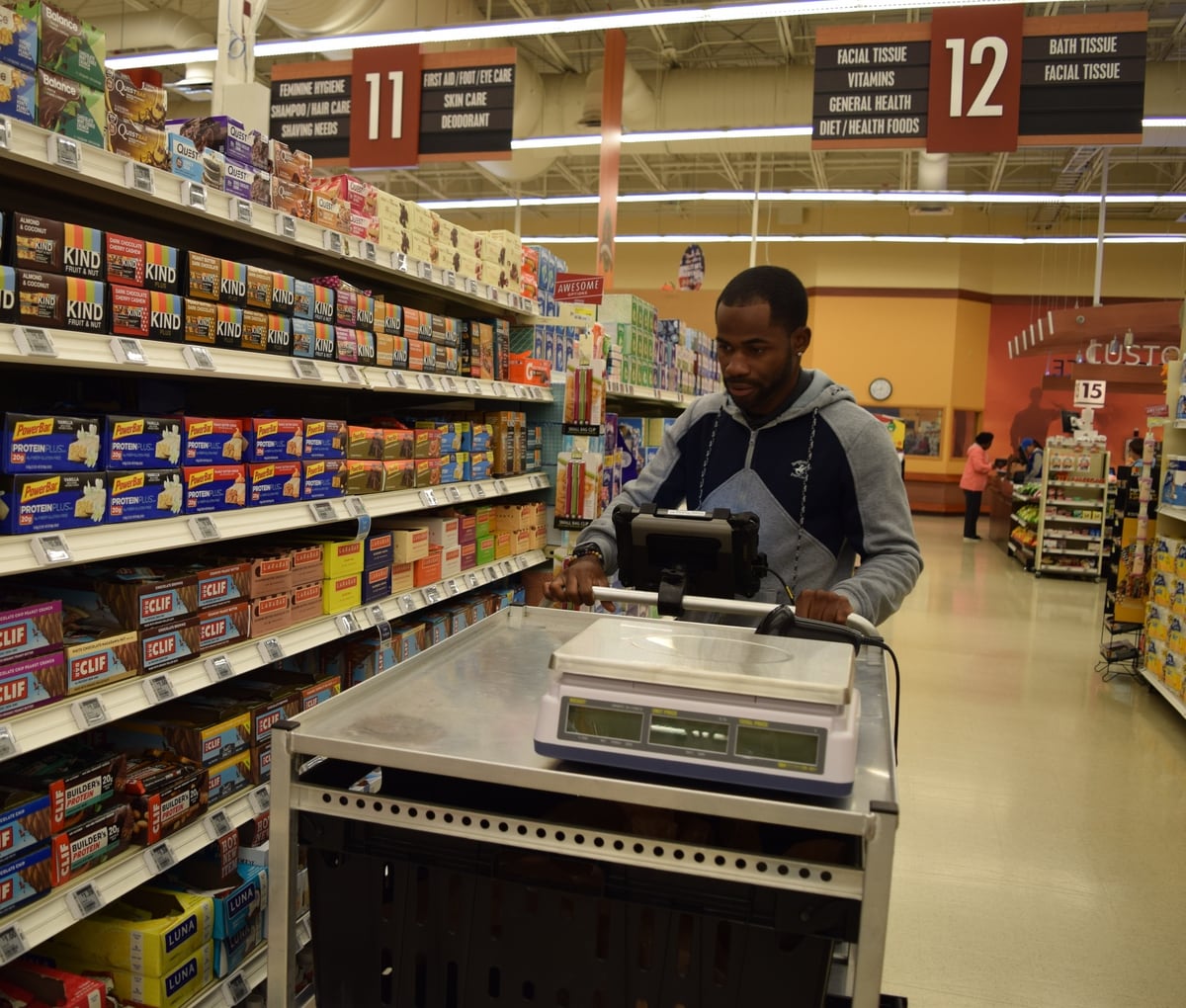 Featured photo: CLICK2GO call box stands in the parking lot of the Offutt Air Force Base, Nebraska, Commissary April 2, 2019. The program started in 2013. (U.S. Air Force photo by D. P. Heard)