Articles
Jun. 02, 2015 07:53PM EST
Toyota Yaris plays chicken with 68-ton tank, loses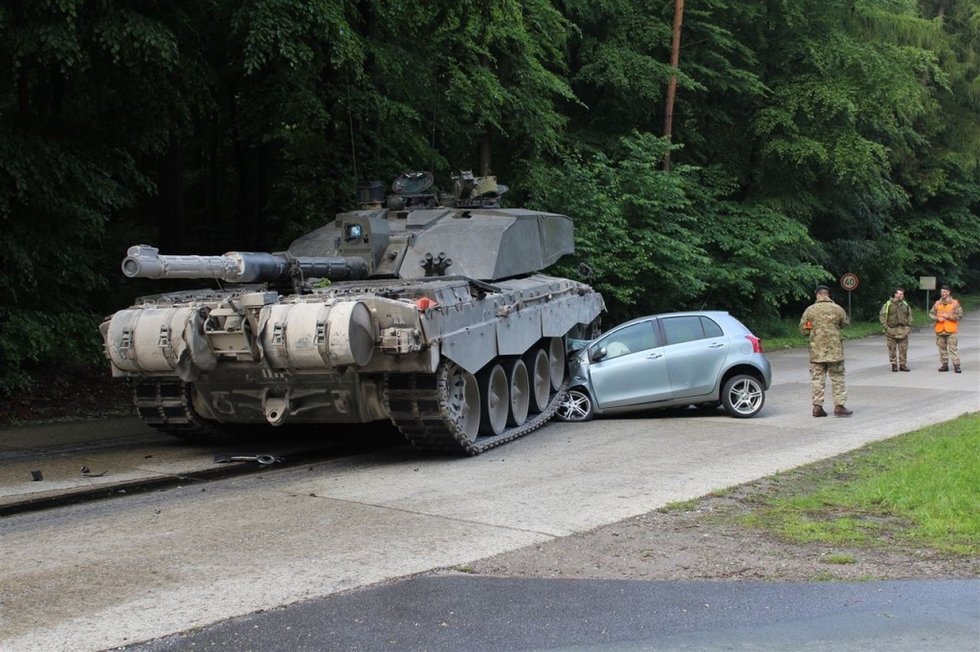 ---
Photo: Polizei Lippe
An 18-year-old student driver in Germany learned to pay more attention when turning after she failed to notice a column of British Challenger II tanks coming down the road on Monday. She turned in front of the tanks and — not surprisingly at all — her 2,300 pound car crumpled under the 68.9-ton tank.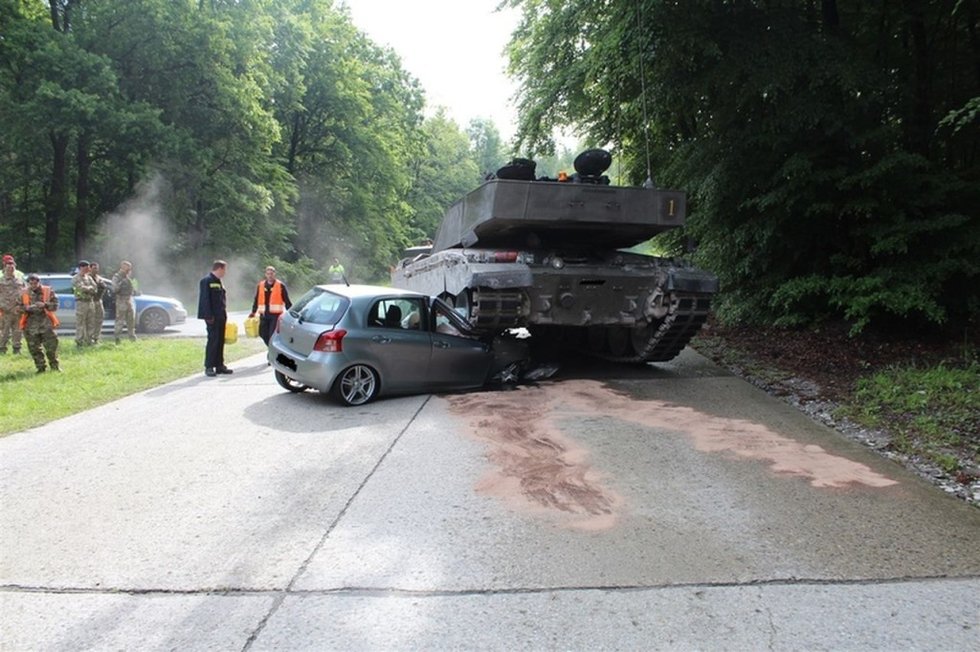 Photo: Polizei Lippe
Damage to the Yaris was estimated at over $13,000. Since the Yaris comes off the line at under $15,000, this is probably a total loss. Luckily, no one was injured, according to the German police report.