Articles
March 01, 2016 11:34:18 EST
The Travis Mills Foundation is renovating a massive and historical spa in Central Maine to serve as a retreat for veterans and their families.
---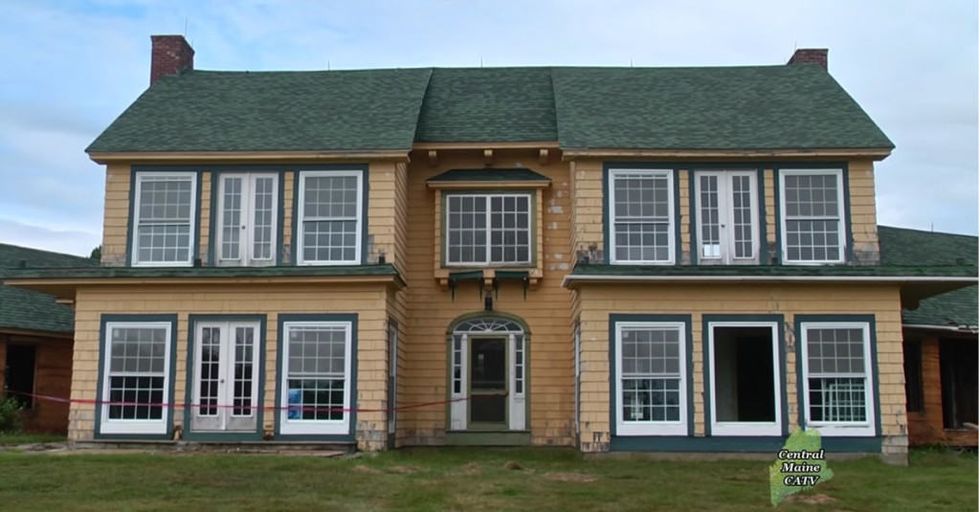 While the building is currently in a state of disrepair, it is undergoing renovations to turn it into a prime resort for wounded warriors, other veterans, and their families. Screenshot: YouTube/CentralMaineCATV
The Maine Chance Lodge & Retreat was originally built by cosmetics mogul Elizabeth Arden and served distinguished guests like former First Lady Mamie Eisenhower, Judy Garland, and Ava Gardner, according to The Travis Mills Foundation. Soon, it will serve veterans.
[fbvideo link="https://www.facebook.com/HuffPostParents/videos/1069180543104288/" width="500" height="400" onlyvideo="1"]
The Travis Mills Foundation is a nonprofit founded by Retired Army Staff Sgt. Travis Mills who began inspiring other wounded veterans while he was being treated at Walter Reed Army Medical Center after an IED strike amputated all four of his limbs. He and his foundation have continued to help wounded veterans ever since.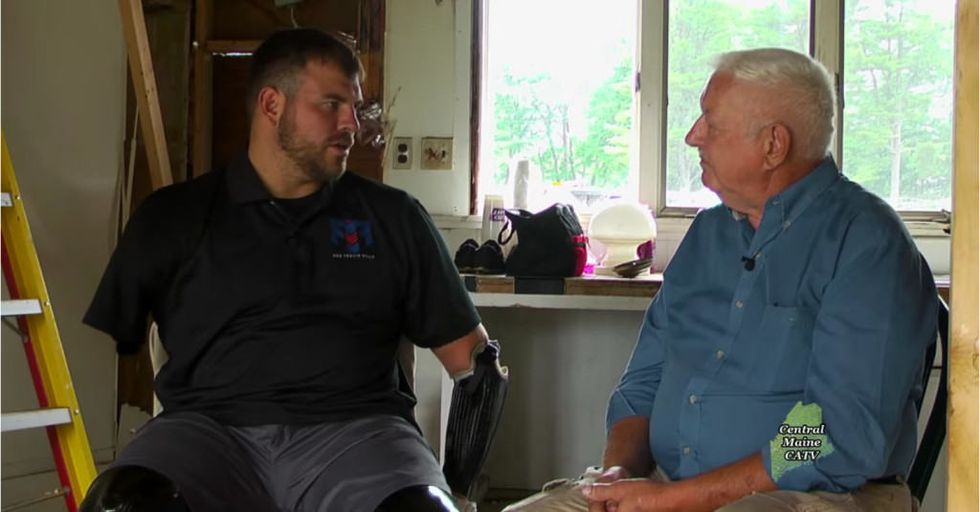 Staff Sgt. Travis Mills discusses his foundation's resort on a Maine television program. Screenshot: YouTube/CentralMaineCATV
Christine Toriello, executive director of the Travis Mills Foundation, told the newspaper Central Maine that when renovations are complete, the resort will have smart home features like voice controls and automated systems to make it simple for disabled veterans to use during their stay.
Mills told the Kennebec Journal that one of the goals of founding the retreat is to help wounded veterans get outdoors. He told Central Maine Cable TV that recreational sports are an important activity he does with his own family, and he hopes that the retreat can give that experience to other veterans. In addition to the main house, the property includes 17 acres of Maine wilderness and horse stables.
Renovation plans call for a crafts room and areas for massage therapy, boating, and other water and adaptive sports, Toriello said. Once it is running at full capacity, the retreat is expected to host 30-45 people per week.
The foundation is raising funds through both a GoFundMe page and the foundation website. Businesses and volunteers have provided labor and materials to defray some of the costs, and an annual race in Maine, the SoPo MAINEiacs 5k, is donating proceeds from this year's race.