Intel
February 21, 2018 11:36:32 EST
There are many clever ways to remember stuff from the Army's study guide. "Low Flying Pilots Eat Tacos," for example, is a great mnemonic for remembering the first 5 lines of your 9-line medevac. "Sergeant Major Eats Sugar Cookies" is a great one for trying to remember your operation orders. But there isn't really accepted one for remembering the battle drills. So, instead of a goofy mnemonic, think of the 8 battle drills as the 8 stages of drinking at a bar with your buddies.
---
For the sake of brevity, we're only covering battle drills at the platoon level. They're the same in theory, but the designations are different for squad-level drills. And of course, there's much more to each battle drill, this is just about remembering the basics.
Or, when you and your boys are headed out.
You guys are finally headed out. From here on out, you move as a single unit, you stay together as a single unit. Group up and head out. After all, fighting and drinking are the two greatest things an infantryman can do!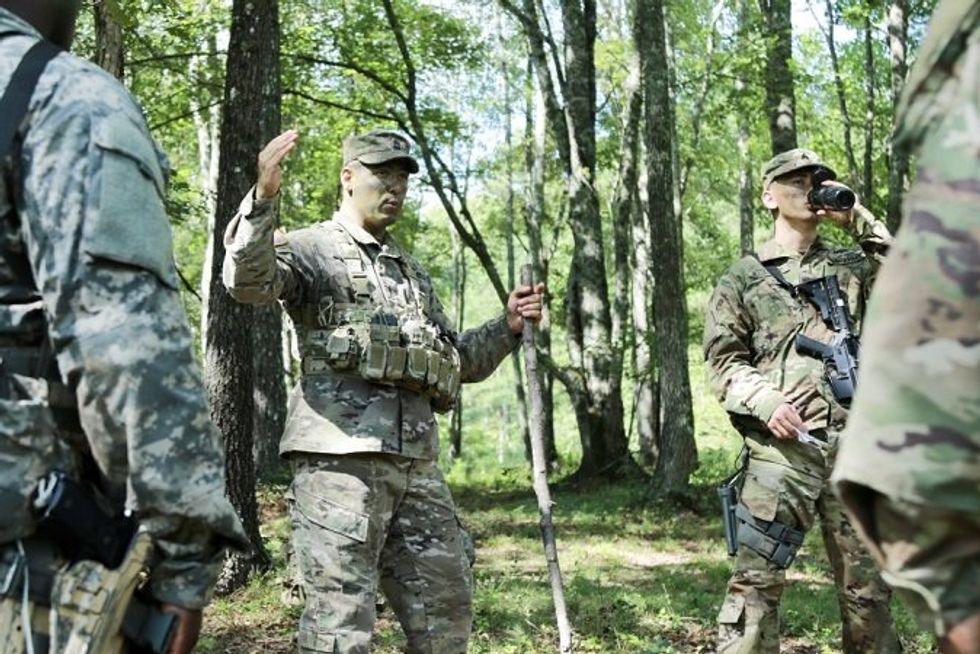 "Given 12 drunks, we must successfully ensure we all return inebriated." (Photo by Staff Sgt. R.J. Lannom)
Or, getting to the bar.
All the sights and sounds are coming at you at once. Bunker down in a spot that can serve you well — you may be there for a while.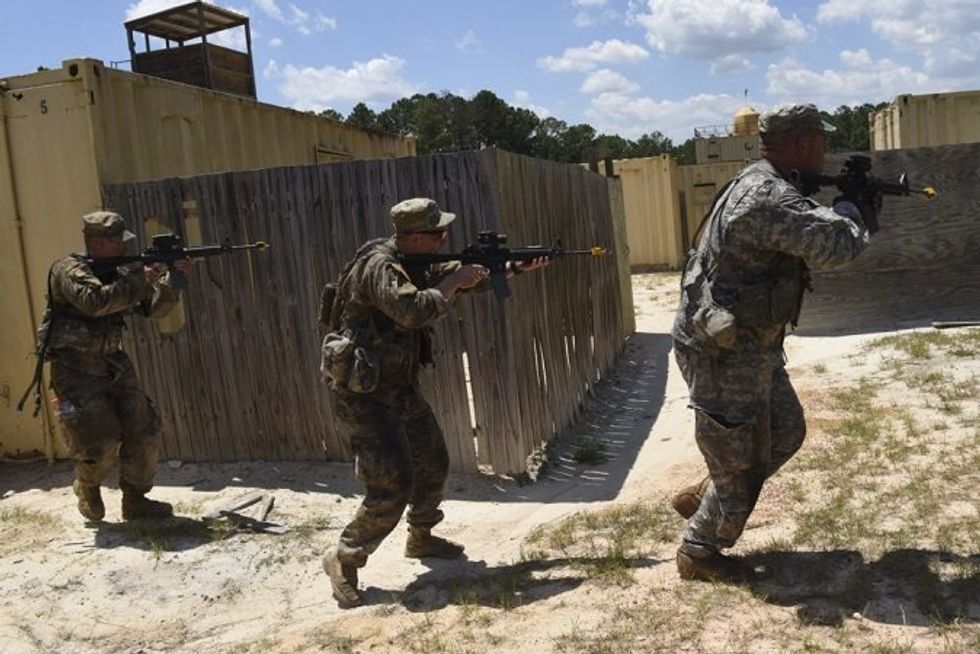 "Half priced drinks until 2200. Let's do this!" (Photo by Spc. Chelsea Baker)
Or, moving around the bar.
There's no such thing as retreat. You need to scout out a new spot and get there quick. If your boys see a better spot, follow them to it.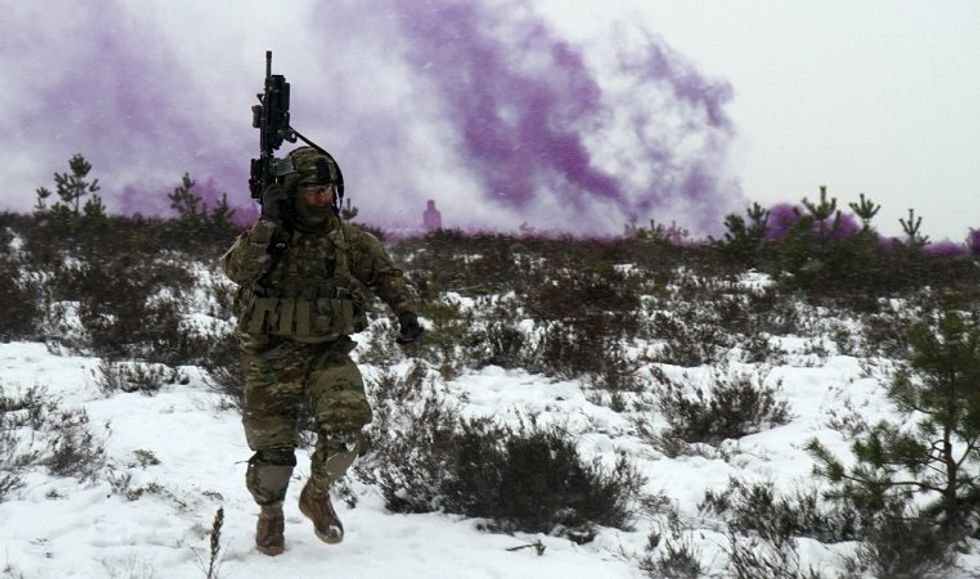 "This bar f*cking sucks. Let's get out of here." (Photo by Pfc. Jaccob Hearn)
Or, you're approached by someone you're interested in, but you're drunk.
You're caught in the kill zone. You don't want to stay in a place where you're weak. Reposition yourself to give yourself the edge.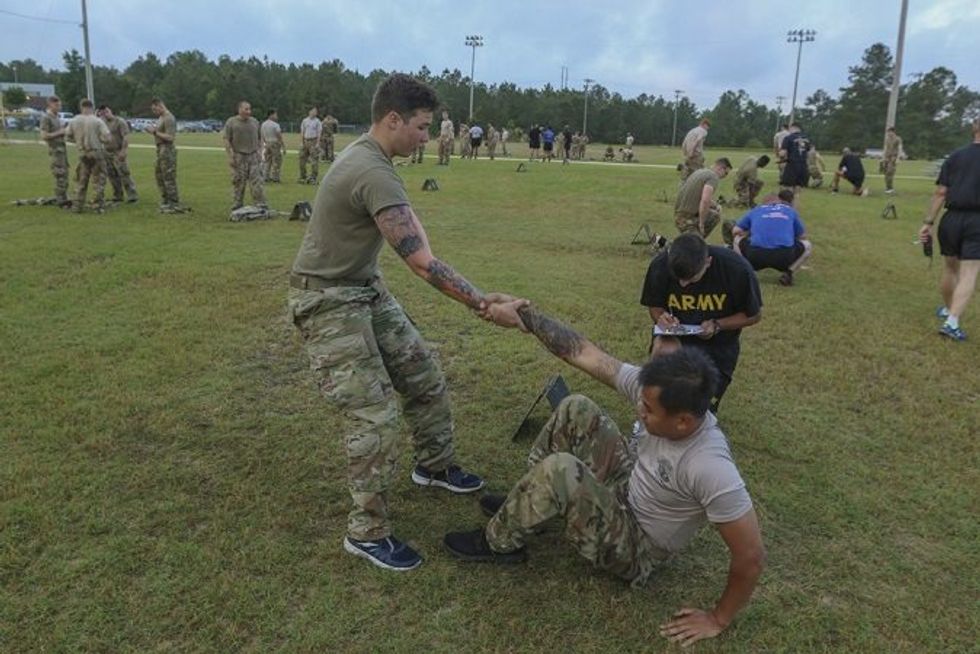 Never leave a fallen comrade. Your boy may need a wingman. (Photo by Spc. L'Erin Wynn)
Or, when you're trying to use the bathroom.
You observe where you want to "go" and wait until your perfect moment to strike — or take a piss.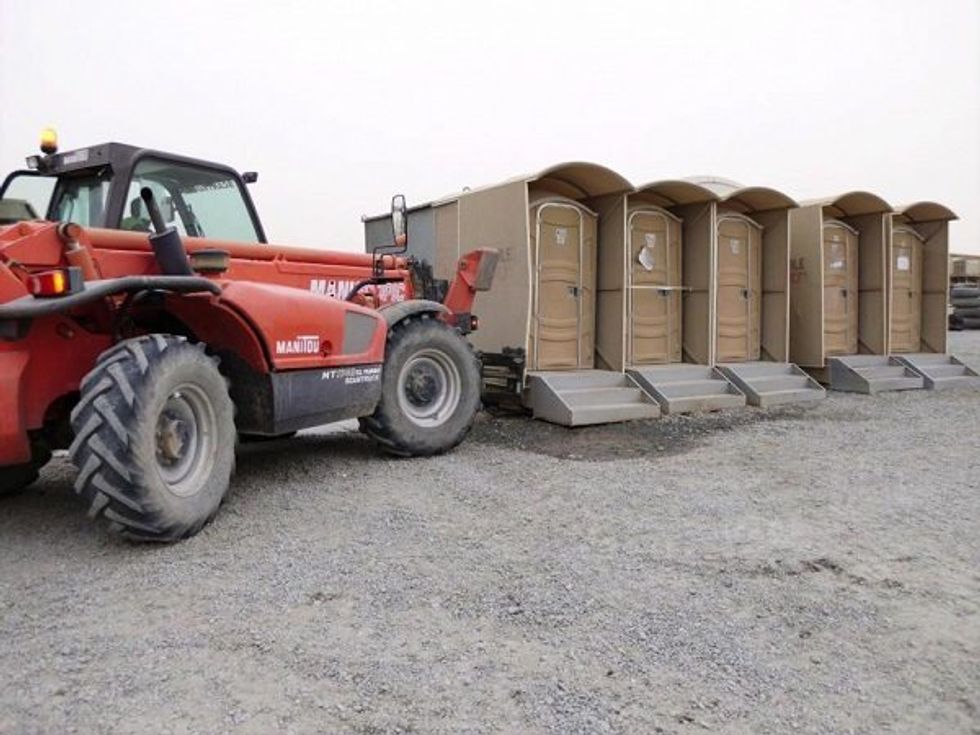 Get in there and handle "business!" (Minnesota National Guard Courtesy Photo)
Or, coming home drunk off your ass.
You need to enter the doorway as soon as you can and get out of the kill zone. Be careful, if you or one of your boys is married, you might run into some "heat" for coming in at this hour.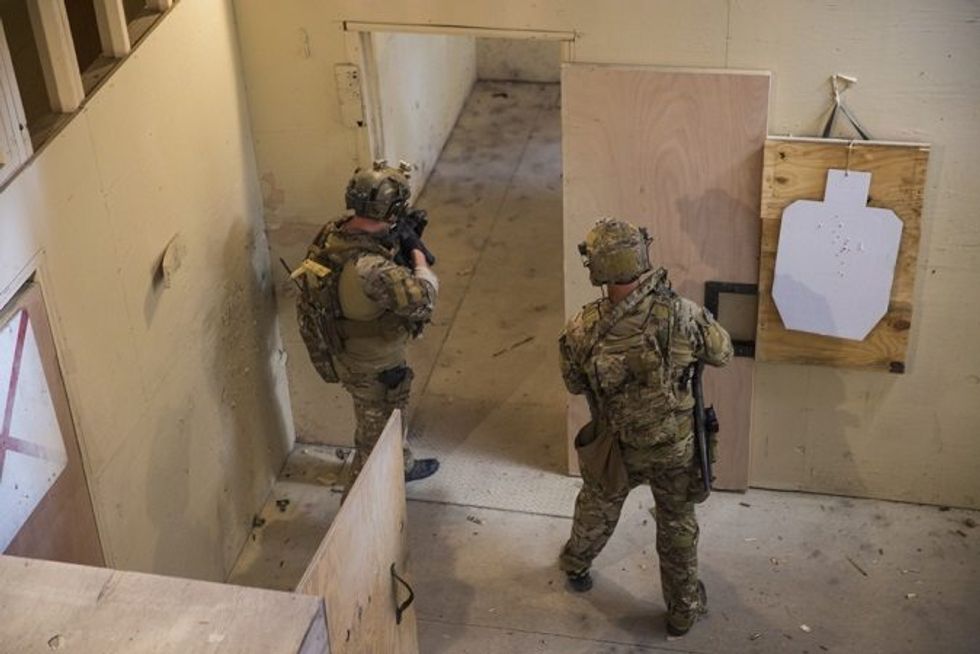 "Nope. She's not yelling at him. She's either cool with it or she's still asleep. Yep, probably asleep..." (Photo by Spc. Derek Hamilton)
Or, trying to curl up into bed.
Keep a low profile. You can adjust, but keep your eyes on the enemy (or the toilet, in case you have to hurl).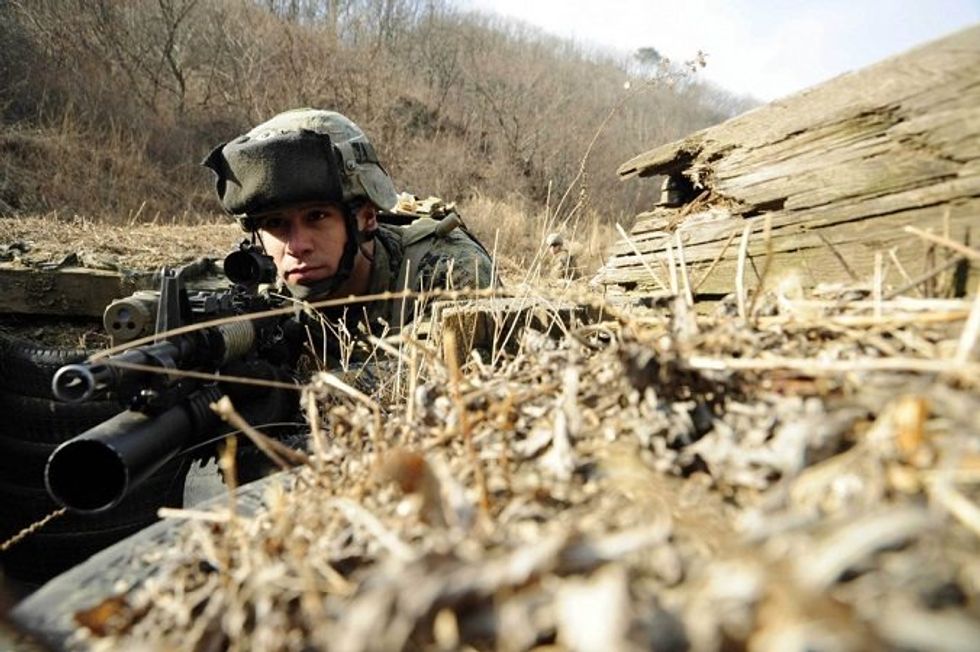 "The friggin' spins will get you every time, man..." (Photo by Seaman James Norman)
Battle Drill 8: Conduct initial breach of a mined obstacle
Or, dealing with a hangover.
The key is to deal with this one slow and steady — no quick movements. Don't do anything too stupid and let other people (breach team or EOD) handle it.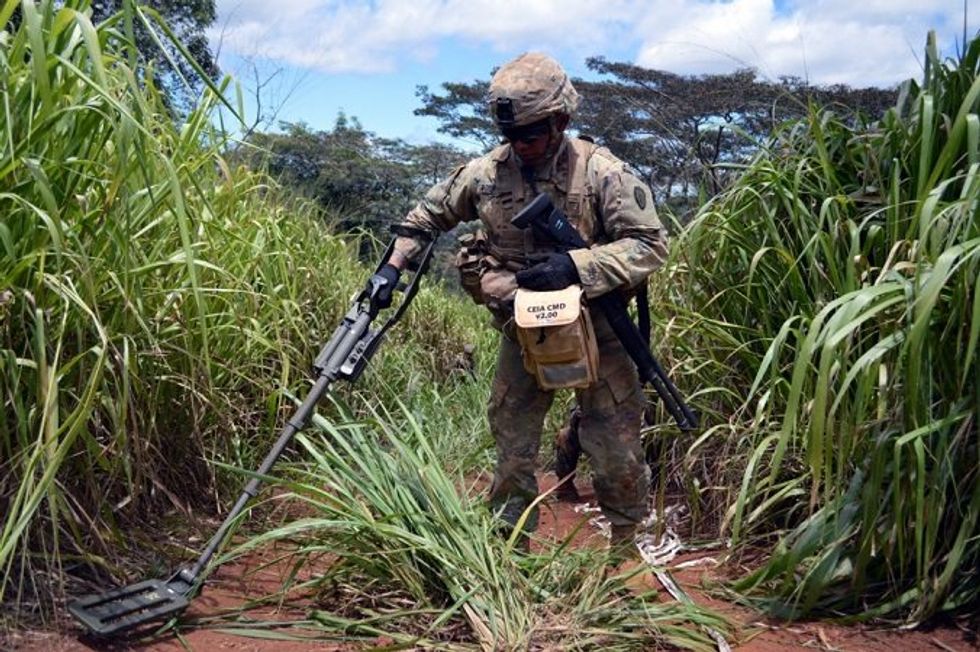 Or just avoid doing anything. That works too. (Photo by Staff Sgt. Armando Limon)