When most people retire from the military, they look forward to spending more time with family, relaxing, and maybe pursuing their hobbies.
---
Neall Ellis isn't most people.
After a successful career in both the Rhodesian and South African militaries, Ellis became bored with civilian life. Rather than sit back and relax, he decided to pursue the only hobby he knew — kicking ass.
With plenty of strife and a need for fighters throughout the African continent, Ellis decided to become a mercenary. He wasn't going to be just any mercenary though. Ellis recruited a team and procured an Mi-24 Hind helicopter gunship.
Ellis' mercenary work eventually brought him to Sierra Leone, which was in the midst of a civil war in the late 1990s. The government of Sierra Leone, backed by the British, was attempting to quell a rebellion by the Revolutionary United Front (RUF).
Working for the Sierra Leone government, Ellis and his crew were seen as the most effective force against the rebels, even though they were a single gunship. As Ellis put it, "the gunship strikes the fear of God into the rebels. They run into the bush as soon as they see it."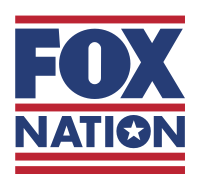 As the rebels advanced on the capital, Freetown, the British forces remaining in Sierra Leone evacuated. Freetown looked as if it would fall to the rebels.
Ellis saw things differently. Though the rebels were attacking at night, and he had no night vision devices, he proposed that he and his crew fly out to meet them and try to drive them off. To his crew, this sounded foolish and none would agree to fly the mission. Unperturbed, Ellis, piloting his helicopter alone, flew against the rebel onslaught.
In the dead of night, with no crew and no night vision, Ellis fought off the rebel advance. When the rebels came again, Ellis once again flew alone and turned them back from Freetown. Only when his helicopter broke down and he was unable to fly did the rebels finally take the city.
But Ellis wasn't done fighting. Even though the government of Sierra Leone had lost the capital and could no longer pay him or his crew, they kept flying.
In an interview with the Telegraph, Ellis told them, "I have not been paid for 20 months. I do it because I don't know what else to do. I enjoy the excitement. It's an adrenaline rush."
His staunch defense of Freetown had also drawn the ire of the RUF. His actions had so angered the RUF that they sent him a message: "If we ever catch you, we will cut out your heart and eat it."
Ellis' response was epic.
Ellis loaded up his bird and flew out to deliver a message of his own.
Arriving over the rebel camp they proceeded to drop thousands of leaflets, with a picture of their helicopter and the words "RUF: this time we've dropped leaflets. Next time it will be a half-inch Gatling machine gun, or 57mm rockets, or 23mm guns, or 30mm grenades, or ALL OF THEM!"
And he meant it. Although heavily outnumbered, Ellis kept fighting the rebels.
Eventually, his efforts drew the attention of the British, who decided not only to return to Sierra Leone, but also to provide support to Ellis and work in conjunction with him.
His vast knowledge of the country made him a valuable asset to the British and he actively participated in operations.
In September 2000, Ellis flew his helicopter in support of Operation Barras, a rescue mission of several soldiers from the Royal Irish Regiment who had been captured. He would also flew missions with the British SAS.
Ellis and his crew would stay in Sierra Leone until the defeat of the RUF in 2002.
Ellis' reputation earned him a trip to Iraq working with the British during the invasion in 2003.
Later, he would also fly in Afghanistan "where, he reckons, he has had more close shaves than in his entire previous four-decades put together."
At the age of 67, he is currently rumored to be flying against the Islamic State.