Intel
Feb. 15, 2016 03:47PM EST
These video gamers tried to do real Army stuff and failed hilariously
Video gamers got a taste of military operations when Marine veteran and former Green Beret Chase Millsap took them through an obstacle course in actual armor with dummy weapons.
---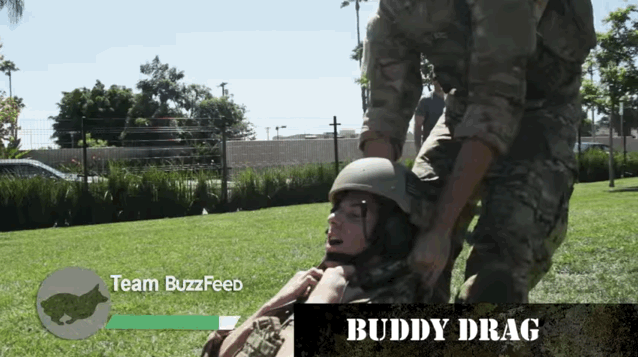 This was not a long buddy drag, but both participants dropped their weapons. GIF: Youtube/BuzzFeedBlue
As you might expect, the civilians struggle with the low crawls, fireman carries, and other tasks they're asked to perform. Both teams drop their weapons and leave them behind at some point, and a few of the players have trouble even getting their armor on.
Check out the hilarious video below: