Articles
December 18, 2015 07:41:11 EST
Just 13 military memes to get you from the "Star Wars: The Force Awakens" premiere to Christmas:
---
1. Why move it in the up position?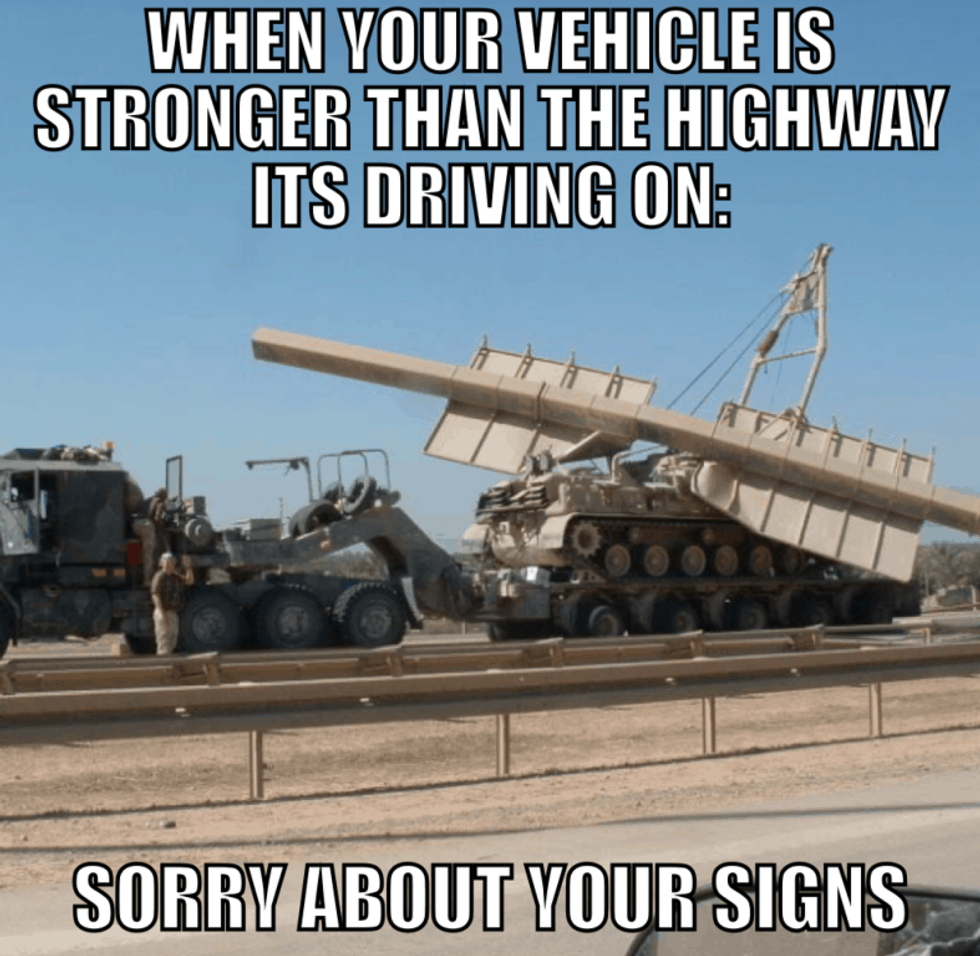 Seriously, that's a tank recovery vehicle. It could've torn down the whole sky.
2. If he were a real chief, that mug would have his rank insignia (via Sh-t my LPO says).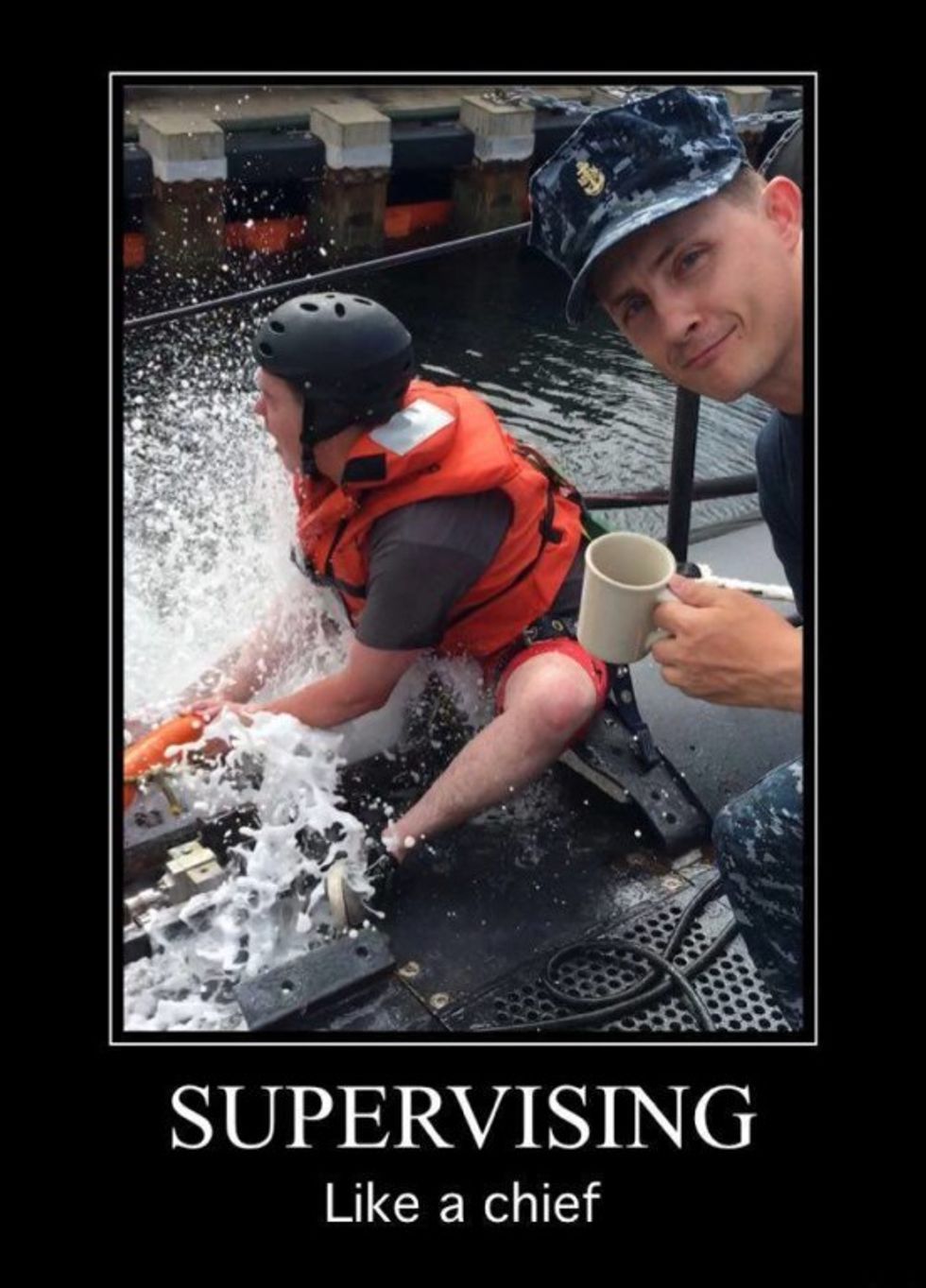 Do you think the water is cold? I hope the water is cold.
3. The stormtroopers have it rough (via OutOfRegs and Terminal Lance).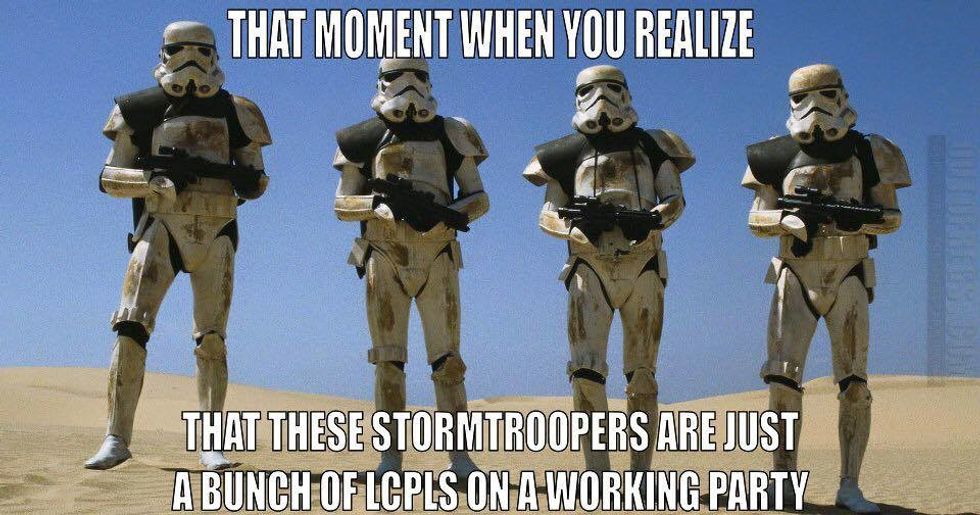 They're the villains of the movie, but they're just trying to earn some college money and get work experience.
4. The dude has piloted fighters and A-10s, pretty sure he can handle a "fitty."
5. Jesus just knows this guy needs situational awareness more than he needs comforting.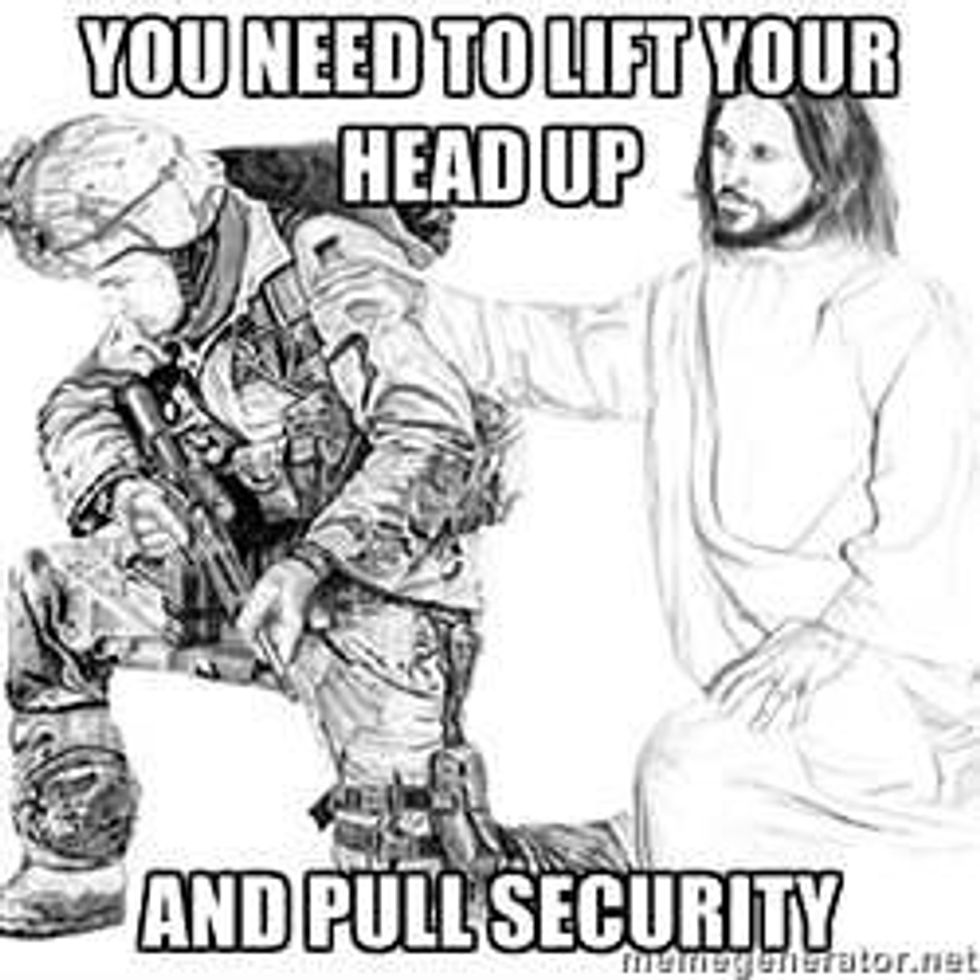 6. But—, But—, God loves the infantry!!
(via Military Nations)
He "showed" you pushups? You had really never seen them before?
7. Absolute ninja ...
(via Sh-t my LPO says)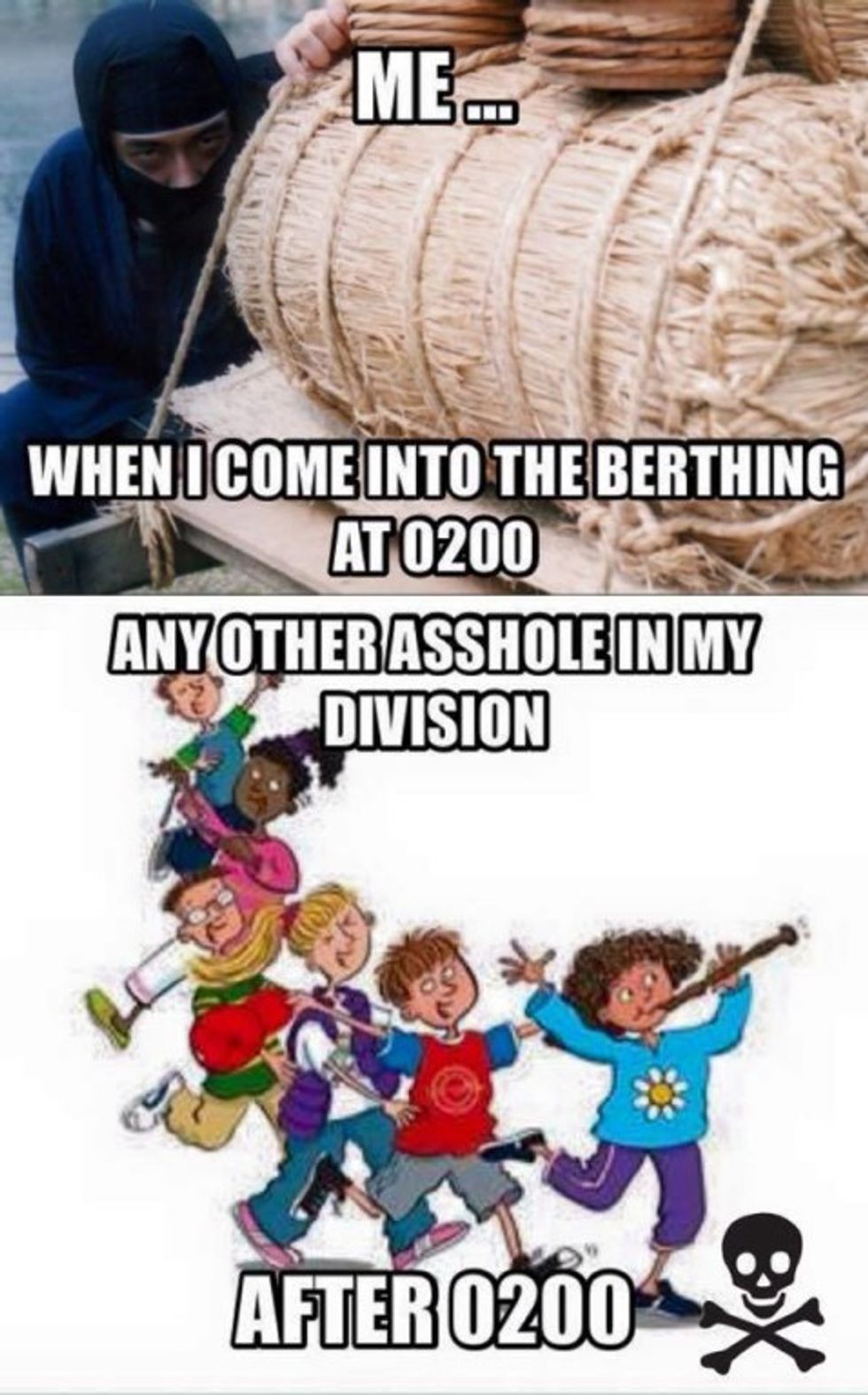 8. "Did your recruiter lie to you?"
(via Team Non-Rec)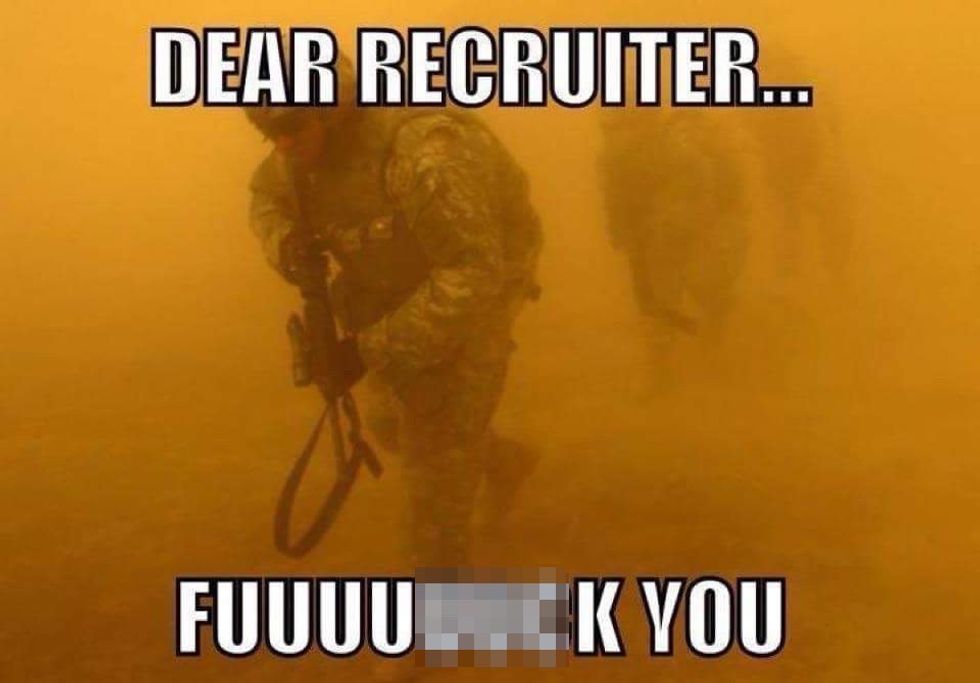 "Then here are some disch— Just kidding, get back in the d-mn storm."
9. When your chief thinks of the Hindenburg as newfangled:
(via Air Force Nation)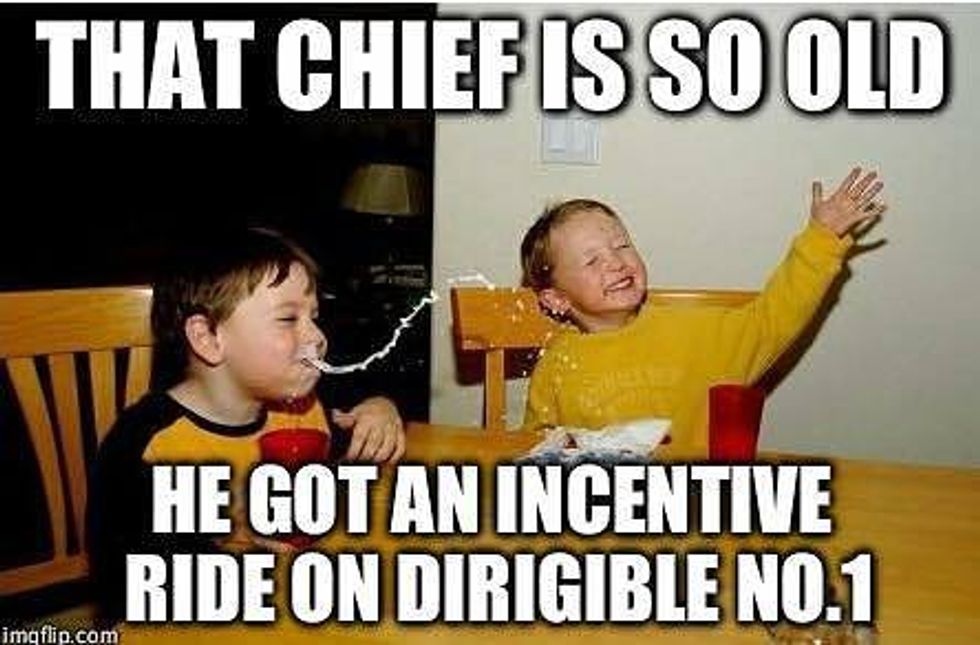 Don't let him see an F-35. The shock alone might kill him.
10. We've all been there (via Team Non-Rec).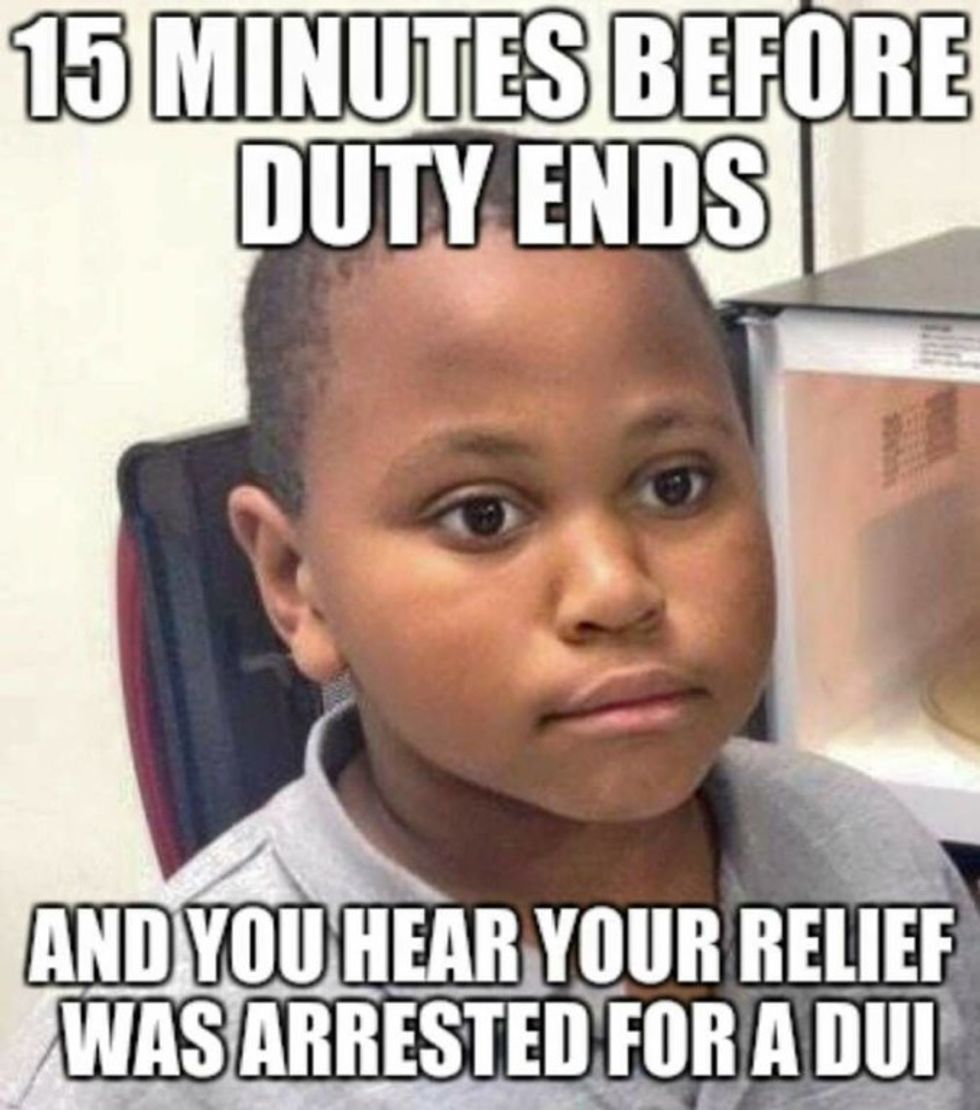 Don't worry, the company will send a replacement within 12 hours, unless it's the weekend.
11. Can we get a little muzzle awareness, Doc?
(via Afghanistan Combat Footage - Funker530)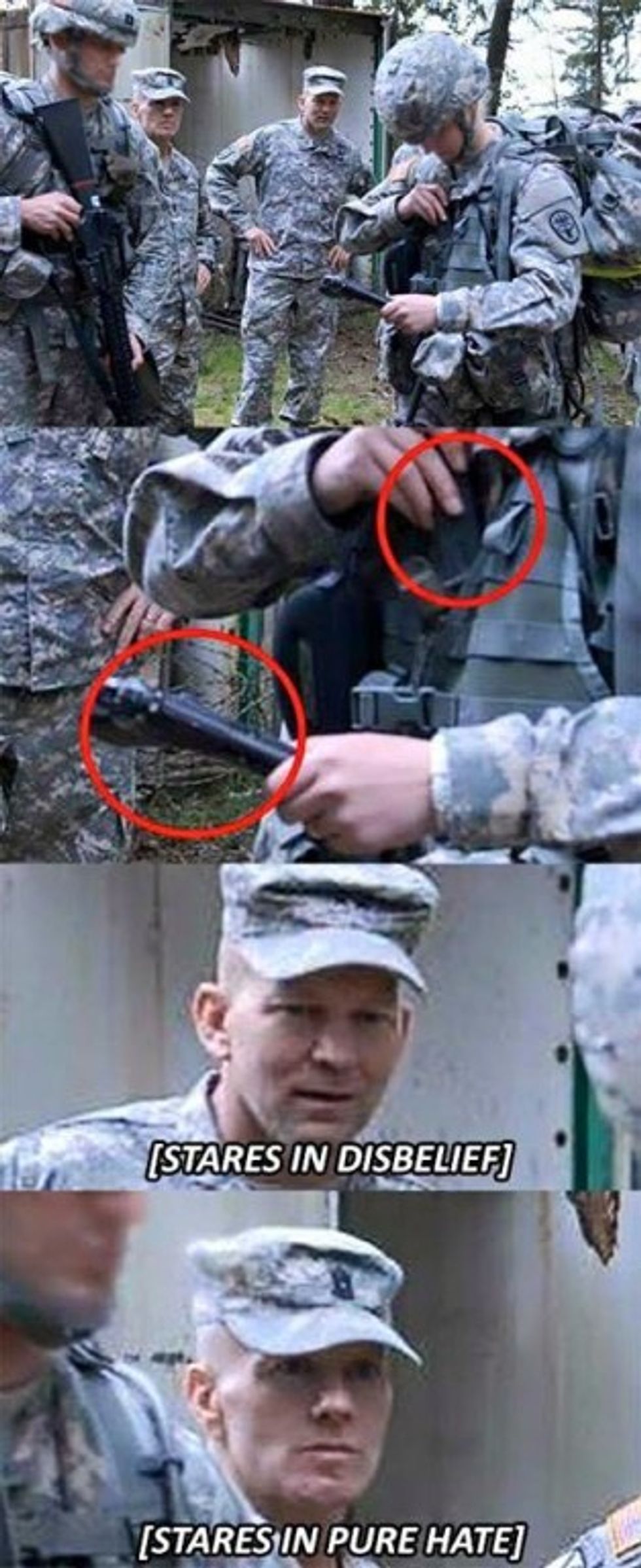 Notice how the captain isn't surprised? This LT has done this before.
12. With a little salt, bread can be anything (via Sh-t my LPO says).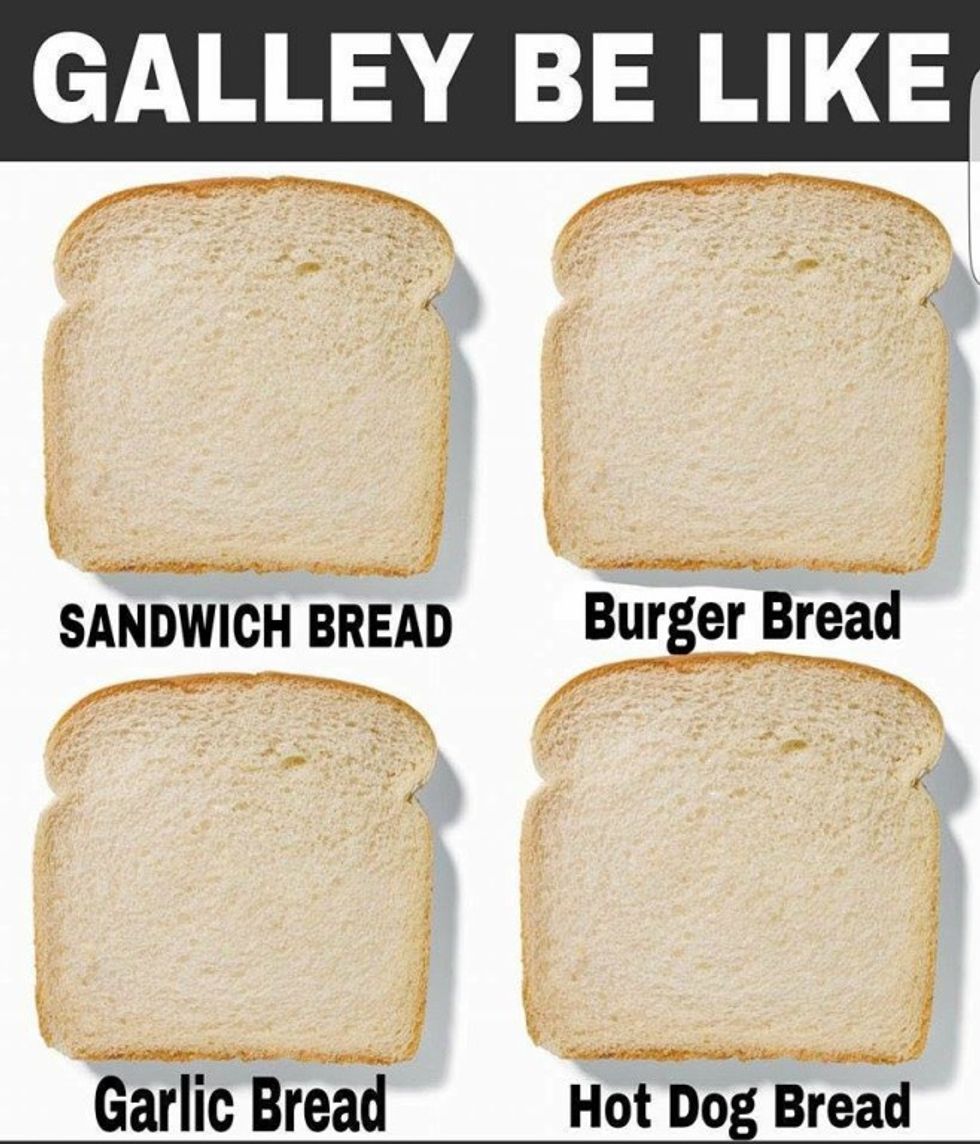 Let it sit long enough, and it becomes a flotation device.
13. Sergeant Major of the Rings (via Team Non-Rec).