Articles
May 06, 2016 04:50:30 EST
The High Mobility Artillery Rocket System can fire 6 rockets at targets as far as 298 miles away. A group of HIMARS trucks firing together can wipe out entire enemy bases, a mission the Army actually conducted in Desert Storm.
---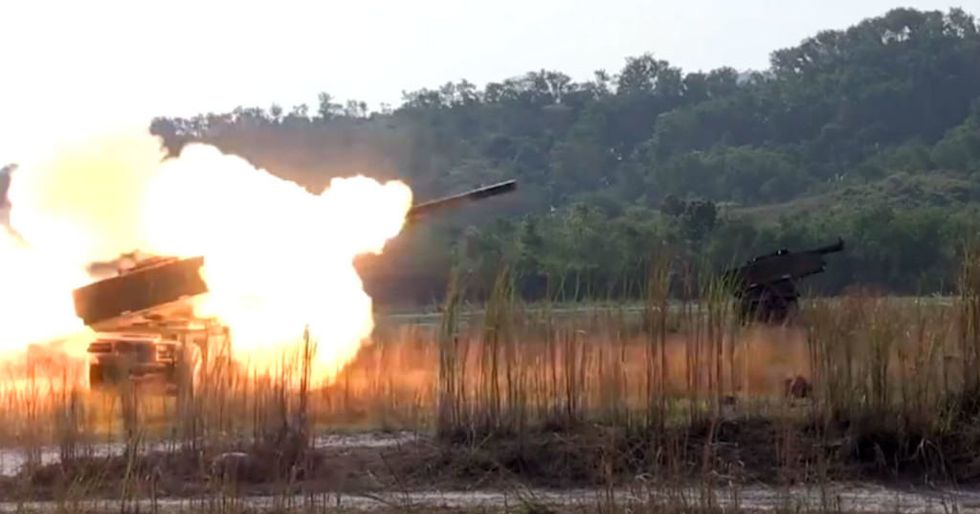 Screenshot: US Marine Corps
But the rocket system is heavy and can only move as quickly as the operators can drive them. Lately, the Marines have been experimenting with how to get HIMARS to the battle more quickly, establishing operational capabilities that they refer to as "air raids" by driving them off of C-17s or C-130s or using amphibious craft to deliver them in "sea raids."
As part of Exercise Balikatan, an annual exercise between the Philippines and the U.S., the Marines took their HIMARS to that country and fired practice rockets. Watch the video and see how they quickly got the artillery systems to the country and into the fight: