Articles
February 13, 2017 06:17:53 EST
Legendary retired Army Lt. Gen. Harold "Hal" Moore of "We Were Soldiers" fame died Feb. 10. The commander of 1st Battalion, 7th Cavalry Regiment at the Battle of Ia Drang was days short of his 95th birthday.
---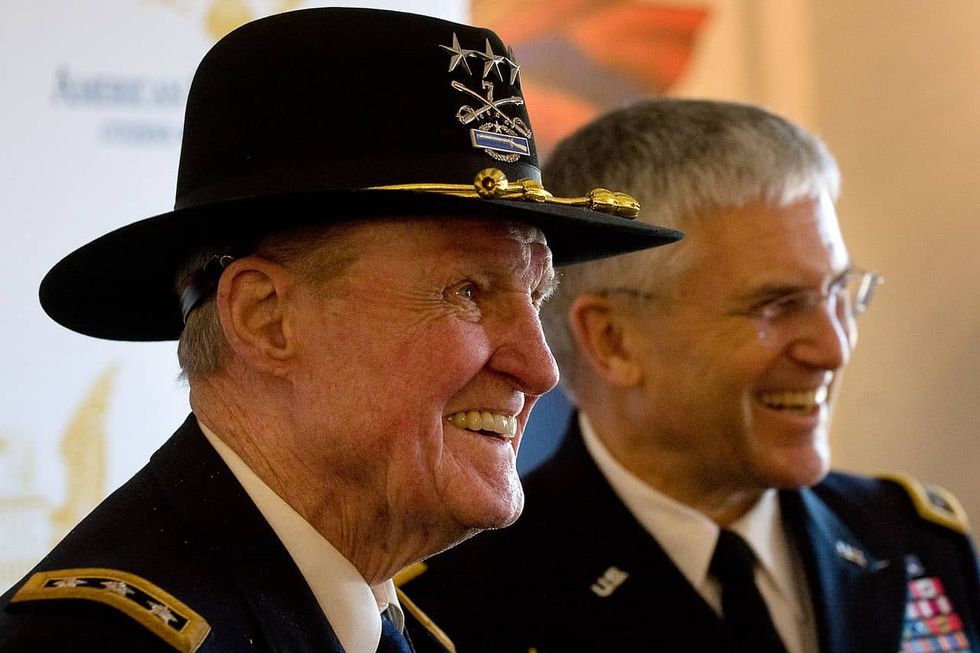 Retired Army Lt. Gen. Harold Moore and Gen. George W. Casey Jr., Chief of Staff of the Army, answer questions during a press conference at the conclusion of the American Citizenship Trust National Freedom ceremony in Montevallo, Ala., Feb. 15, 2010. Moore, who was portrayed by Mel Gibson in the movie "We were Soldiers," was the first recipient of the National Freedom Award and gave the keynote address during this year's presentation to the joint recipients Maj. Gen. George W. Casey Sr., posthumously, and Gen. George W. Casey Jr. (US Army photo)
According to a report by the Opelika-Auburn Tribune, Lt. Gen. Moore had suffered a stroke on the evening of Feb. 9 and was "hanging tough," according to a family member.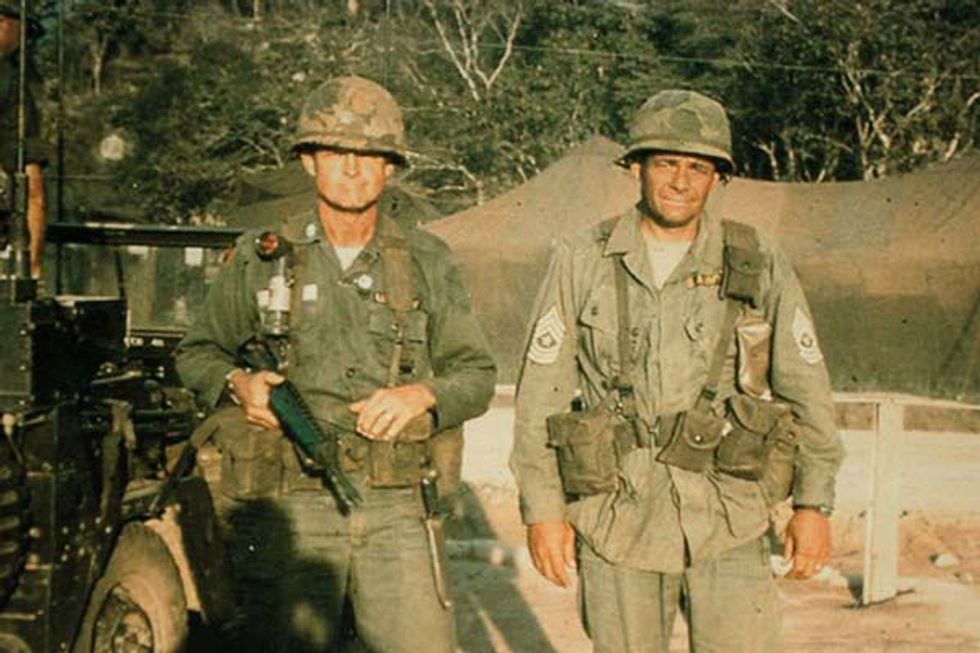 Then-Lt. Col. Hal Moore and Cmd. Sgt. Maj. Basil Plumley in Vietnam. Plumley died in 2012.
Moore gained immortality from the book, "We Were Soldiers Once, and Young," co-written with reporter Joe Galloway, about the battle of the Ia Drang Valley in Vietnam. The book was used as the basis for the 2002 film "We Were Soldiers," in which Academy Award-winning actor Mel Gibson portrayed Moore.
Moore served 32 years in the Army after graduating from West Point, and his decorations included the Distinguished Service Cross and four Bronze Stars.
According to an official after-action report, the three-day battle left 79 Americans killed in action, and another 121 wounded. None were left behind or missing after the battle. American forces killed 634 enemy troops, and wounded at least 1,200.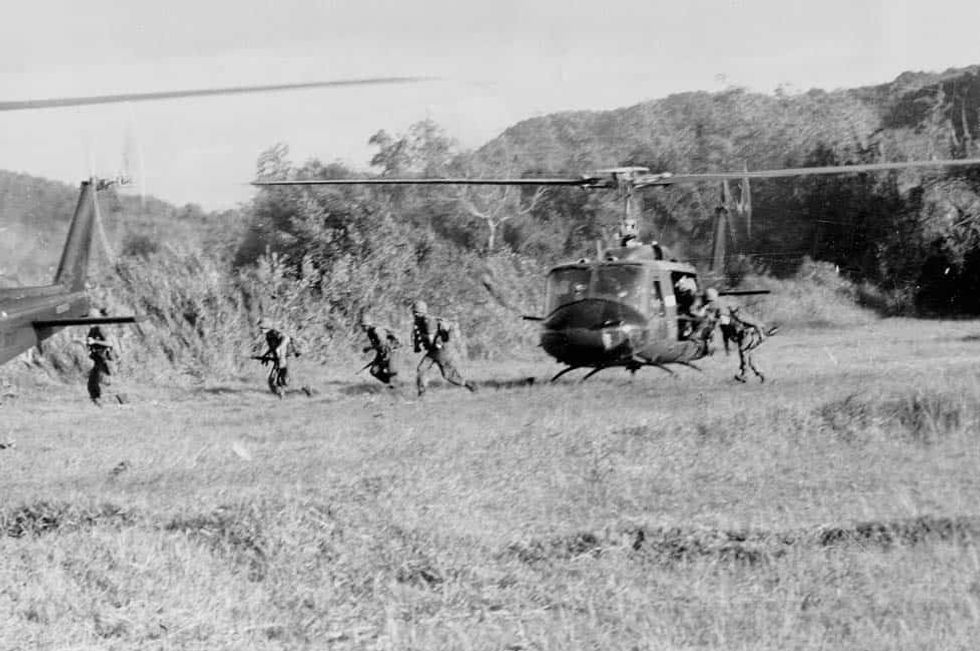 Soldiers of the U.S. Amry 1/7th Cavalry disembark from a Bell UH-1D Huey at LZ X-Ray during the battle of Ia Drang. (US Army photo)
While preparing to film the epic movie — which made over $78 million at the United States box office, according to Box Office Mojo — Gibson would develop a deep friendship with Moore. This past summer, while headlines noted that Gibson and Vince Vaughn had eaten at Hamilton's, an Auburn-area restaurant, what hadn't been known then was that Moore's family had recommended the eatery to the A-list superstars.
Below, here are some of the more iconic moments from "We Were Soldiers," starring Mel Gibson as Hal Moore.