Intel
Aug. 11, 2015 08:48AM EST
Here's what $1 billion in cocaine looks like
After a series of interdictions, the U.S. Coast Guard has found itself in possession of over 32 metric tons of cocaine worth an estimated $1 billion or more on the wholesale market. On the streets, they would likely have fetched $1.8 billion.
---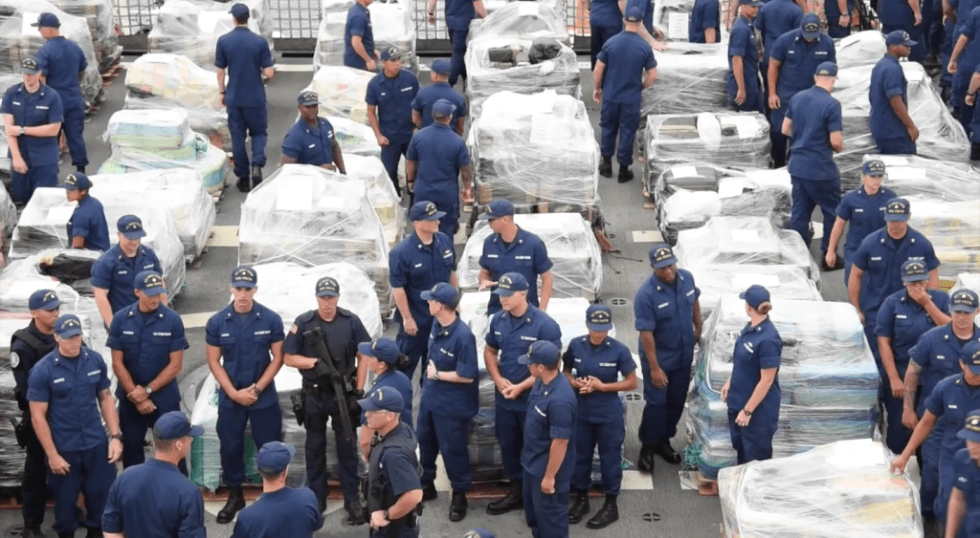 Photo: US Coast Guard screenshot Petty Officer 2nd Class Patrick Kelley
The drugs had been consolidated on the deck of the U.S. Coast Guard Cutter Stratton where the Coast Guard displayed them for media before offloading them. This was the largest offload of drugs in U.S. history.