Articles
June 21, 2016 06:19:25 EST
Credible sources have confirmed that it's all over. The Apocalypse is nigh. The End Times are upon us.
---
The trouble started Jun. 16 when Army Chief of Staff Mark A. Milley announced that soldiers at Fort Hood were going to be allowed to roll their sleeves for a 10-day trial period. If that 10-day period goes well, the change will be implemented service-wide.
But this would be a grave mistake. While the Army publically stated in 2005 that it was getting rid of rolled sleeves to prevent sunburn and insect bites, it's widely known that the real reason was to keep the world from going all topsy-turvy.
Here are 5 things to look forward to if this dreadful uniform change is allowed to stand:
1. Privates will lead sergeants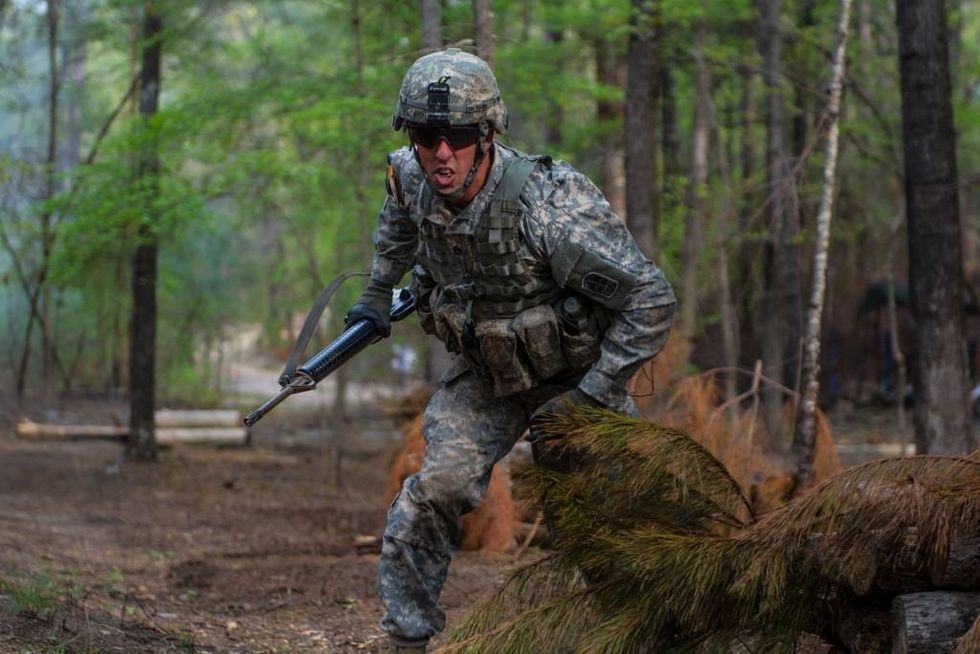 "Ugh, the private said a needed to run to another position. Here I go." (Photo: US Army Sgt. 1st Class Brian Hamilton)
The first consequence will be a complete breakdown in the natural order of military bases, and privates will begin leading sergeants instead of vice versa. This will be truly disastrous since modern privates typically can't read paper maps and will likely rule by committee. The E-4 Mafia has signaled that it would be willing to work with privates if they usurped the NCOs.
2. Civilians will become colonels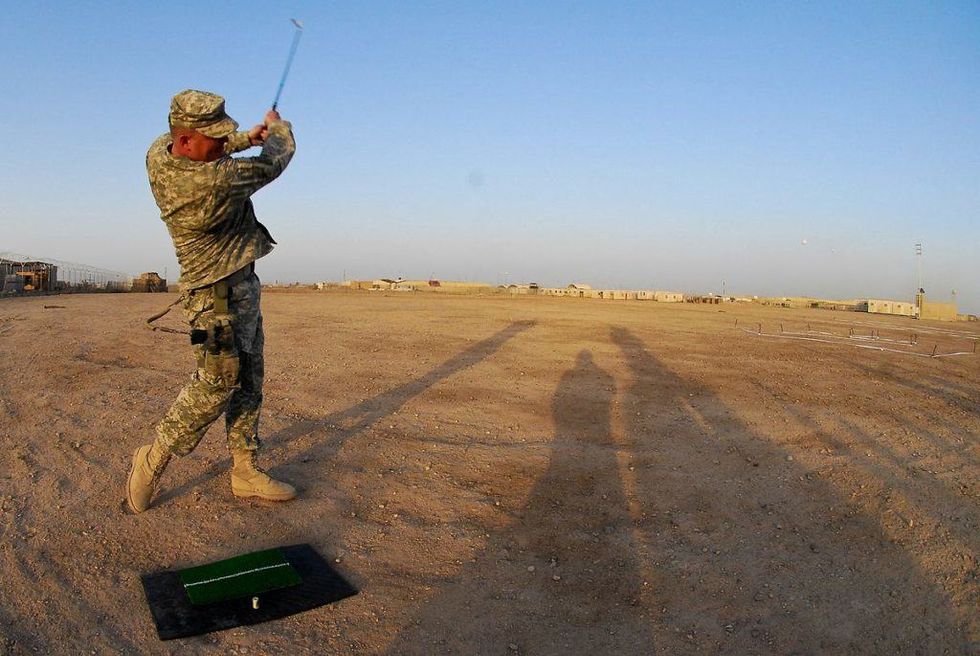 (Photo: US Army)
Since the NCO corps will be busy fighting against these challenges from bare-forearmed privates, there will be no one to prevent officers from promoting their golf buddies into the Army. Expect a surge of "lateral entry" officers into ranks as high as colonel or general.
3. Russia will transform back into the Soviet Union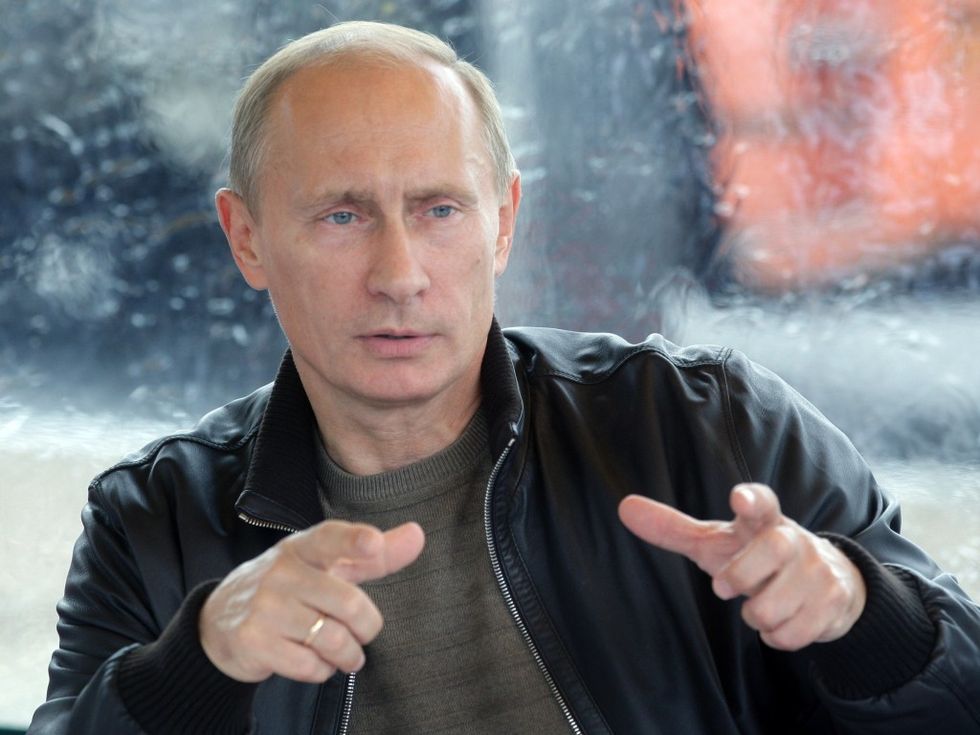 Like this, but with a mustache and real guns instead of gun fingers. (Photo: Russian Presidential Press and Information Office)
With the U.S. Army wrestling to re-establish some semblance of order in the "Rolled Sleeves" world, Russian President Vladimir Putin will no longer have to fear reprisals from the West if he goes too far. He will quickly send forces into the rest of Ukraine as well as NATO states bordering Russia.
Once he has reclaimed enough territory, he will declare the rebirth of the Soviet Union and grow a new, Stalin-esque mustache.
4. Blood will no longer make the green grass grow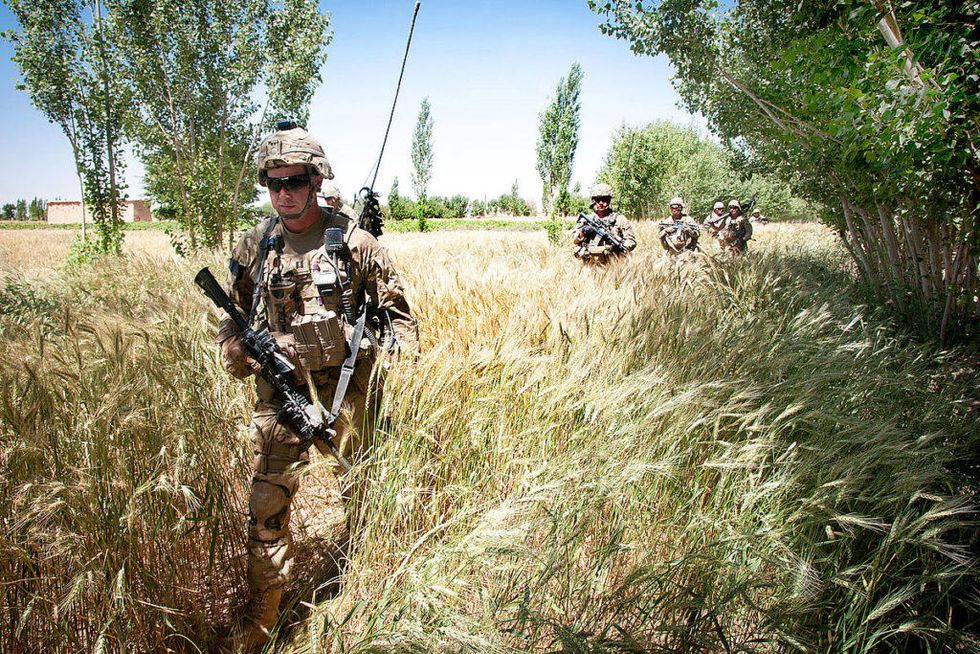 (Photo: US Army Sgt. Michael J. MacLeod)
Perhaps the most damaging result of the Army abandoning its extended sleeves policy will be the fact that it will change basic organic chemistry and stop the growth of grass watered with blood. Water will have to be piped or trucked in to keep plant life going.
This will be an especially big problem for desert bases like Fort Hood that have limited access to water.
5. Actually, it's going to be fine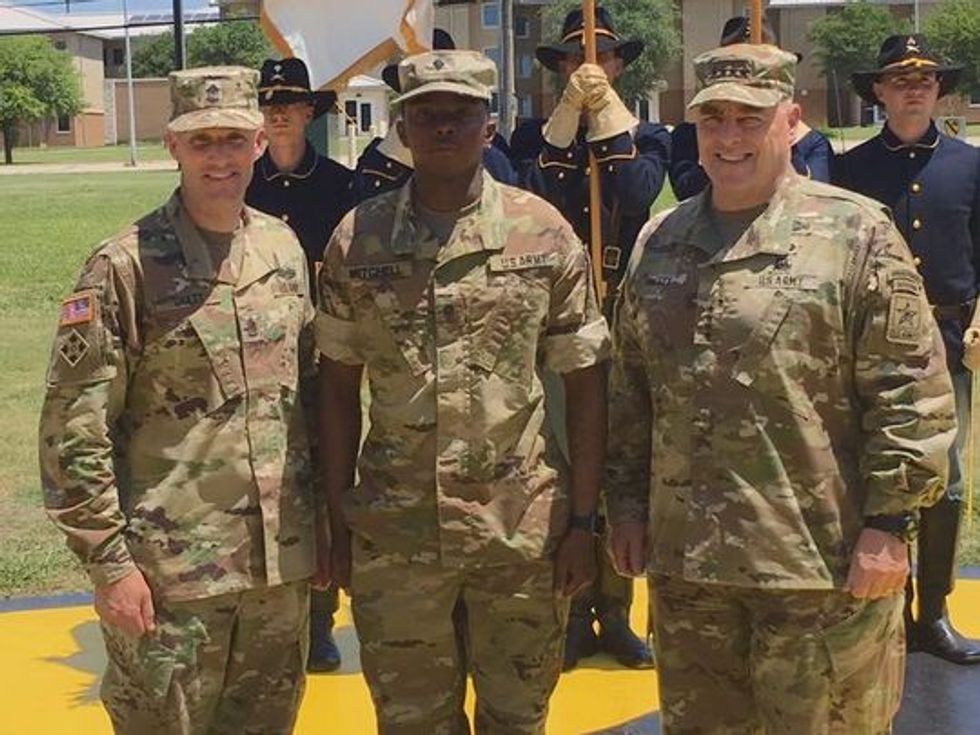 Sgt. Maj. of the Army Dan Dailey and Army Chief of Staff Mark Milley pose with Spc. Cortne K. Mitchell after Mitchell becomes the first soldier in over ten years to legally roll his sleeves in the combat uniform. (Photo: US Army)
Look, besides the annoying fact that the modern uniform has little sleeves for pens and big velcro patches that make the uniform hard to roll, this isn't a big deal. Soldiers will wear more sunscreen and bug spray again, and everyone can go back to work. Congrats, Fort Hood. And thank you, Dailey and Milley, for trusting soldiers to remain professionals even with rolled sleeves.