Humor
March 12, 2018 16:05:07 EST
When you serve in the infantry, you develop a new language with your squad — which then turns into a new type of comedy.
---
Most service members outside the infantry community don't truly understand our humor, but who the f*ck cares — we get it!
1. 99% of all military personnel would be issued this ribbon — just in boot camp.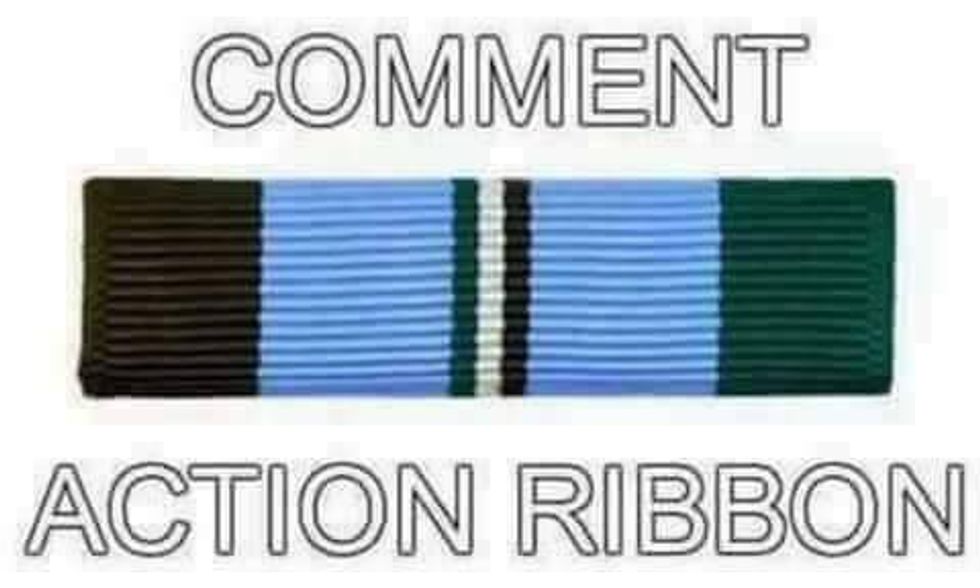 Given out to the "Pvt. Pyles" of your platoon.
2. Infantrymen hand out love with a single bullet or a full belt of ammo (via Valhalla Wear).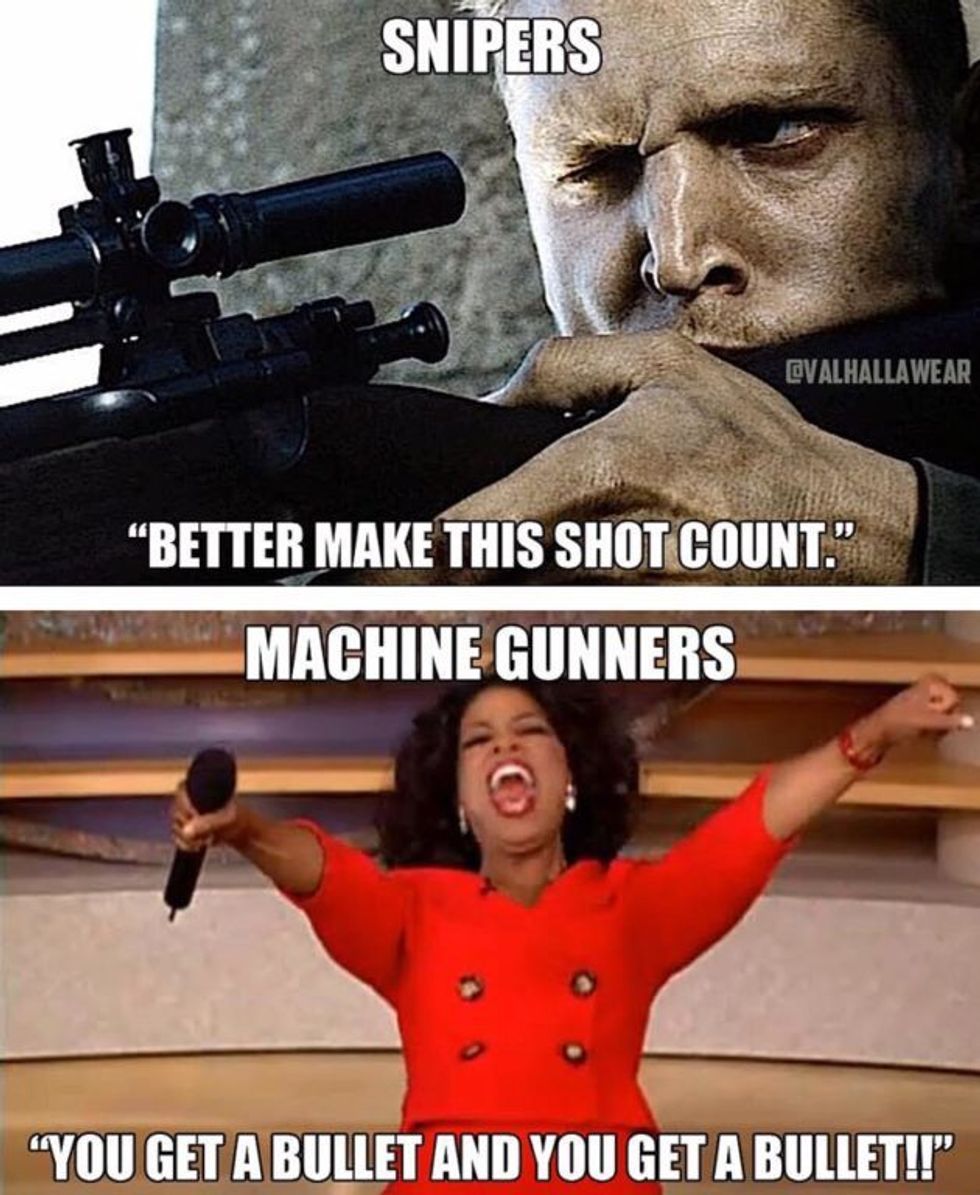 Machine gunners bring their own party favors.
3. Sir, just a quick peek. Seriously, no one has to know (via Funker 530).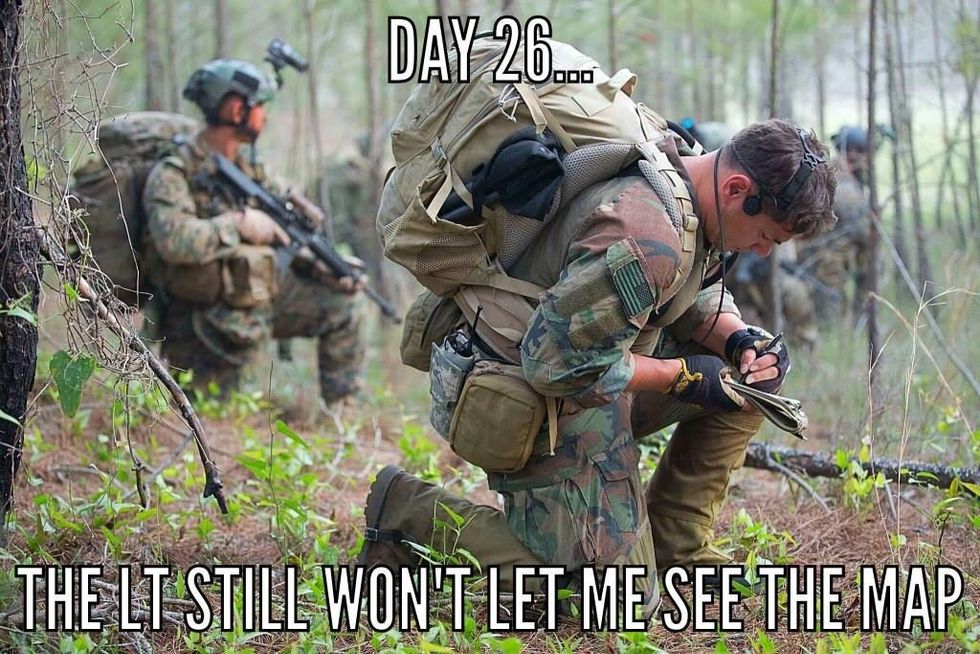 We think he's just coloring.
4. This is the ultimate game of "chicken" (via Sh-t my LPO says).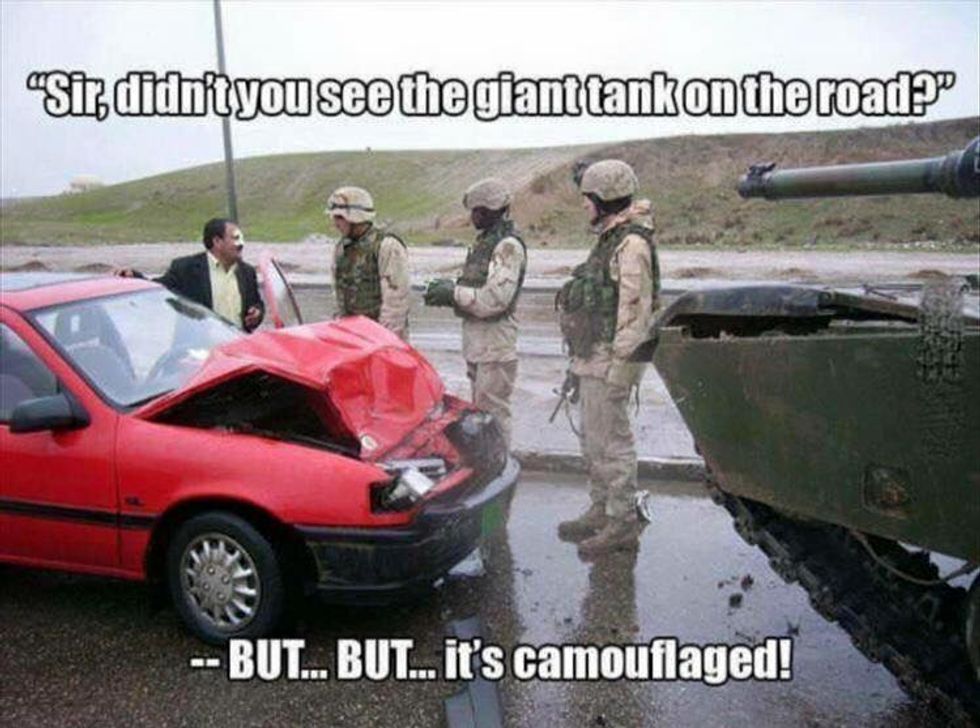 Well, we hope Iraq is a "no-fault state."
5. Marines love to blow sh*t up. It's what makes them happy (via Devil Dog Nation).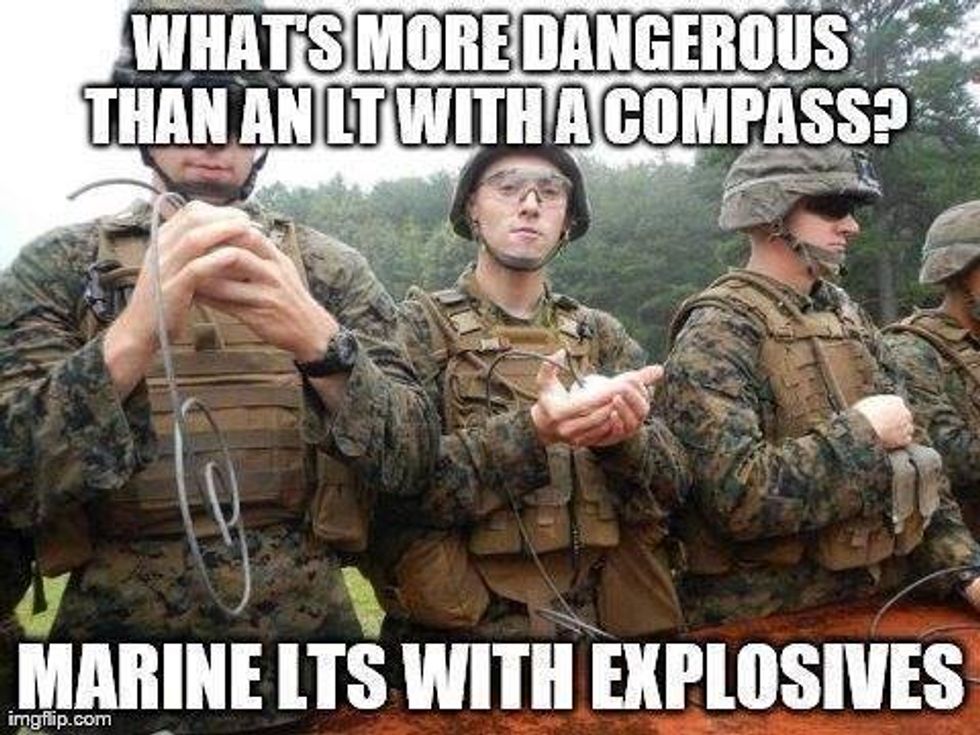 When you need something blown up, they'll handle it.
6.  When a clown can assemble a rifle better than an airman (via Pop Smoke).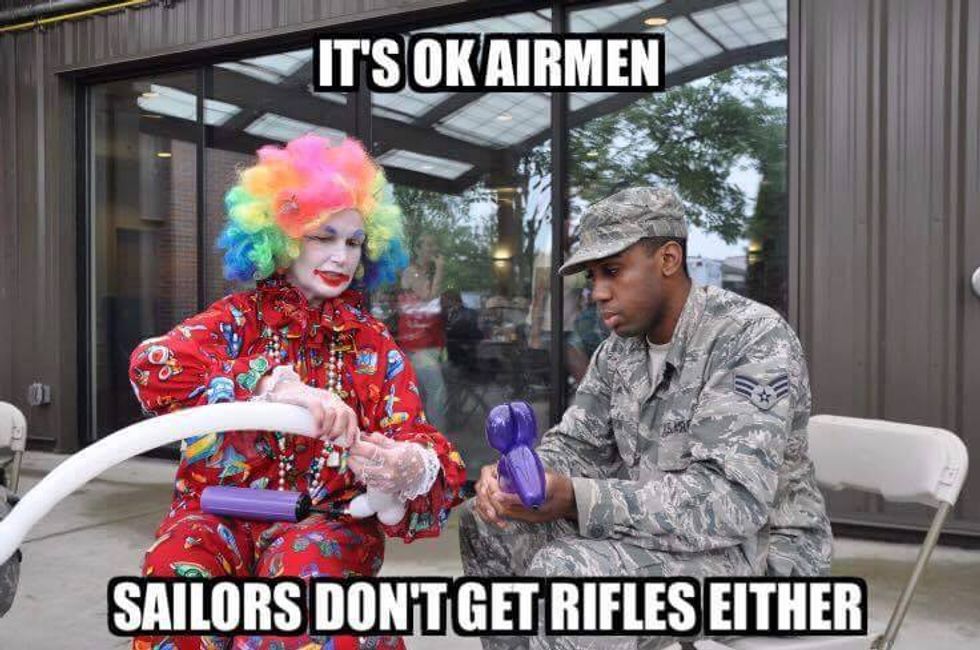 Maybe one day you'll get to pistol qual.
7. That moment when you think you forgot your rifle at the FOB, but you're back stateside (via The Salty Soldier).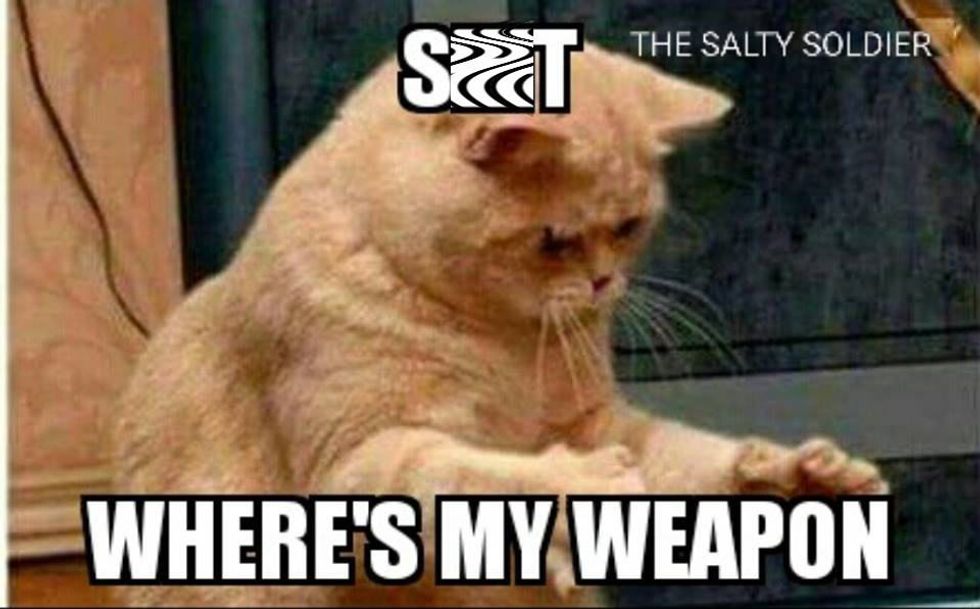 Remember, you checked it back in months ago?
8. "That's it? All of it? There's more to this thing, right?"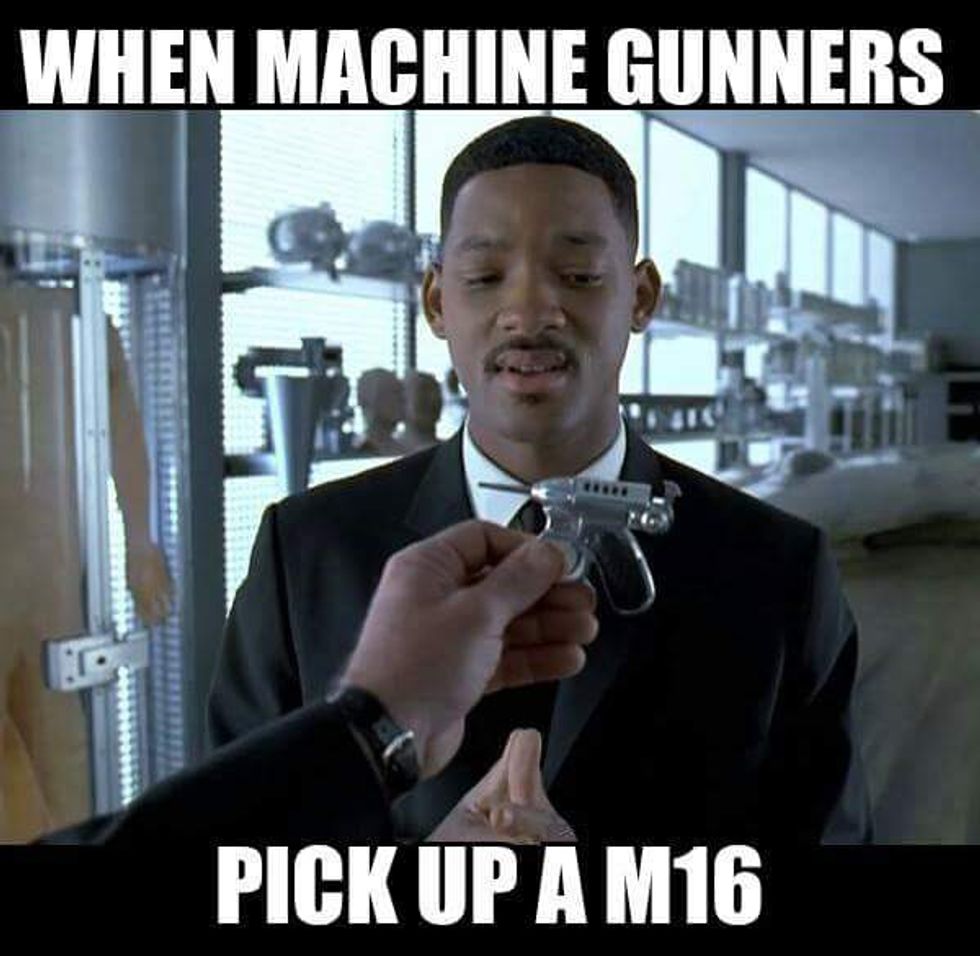 Nope. That's all you get.
9. Why did Carl come along to this firefight?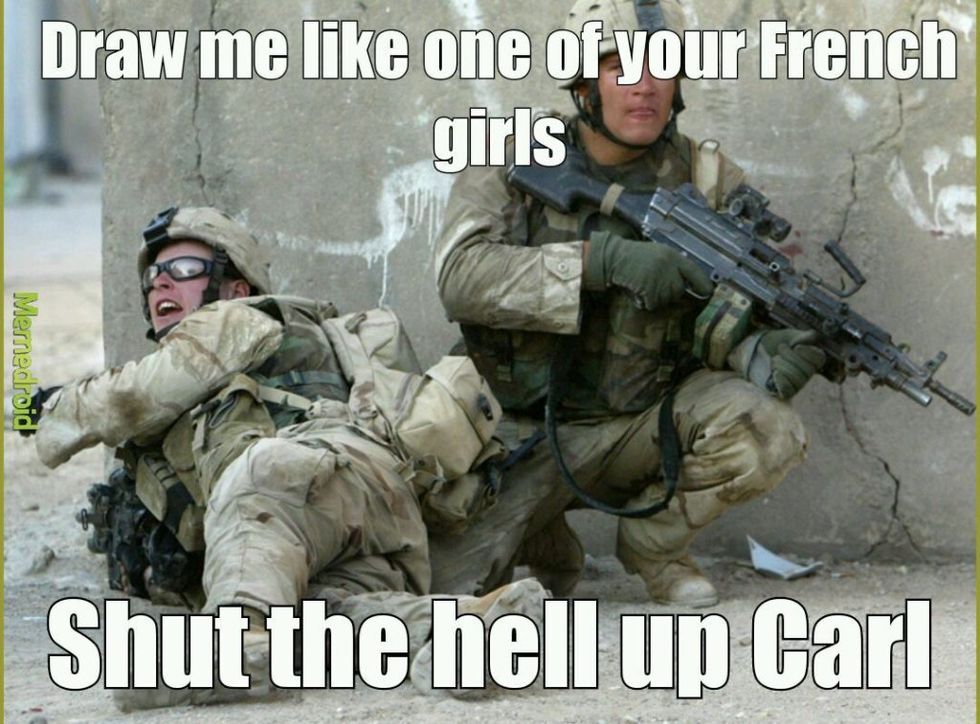 We can't take him anywhere.
10. When you're dressed up like a badass, but a real badass walks by you.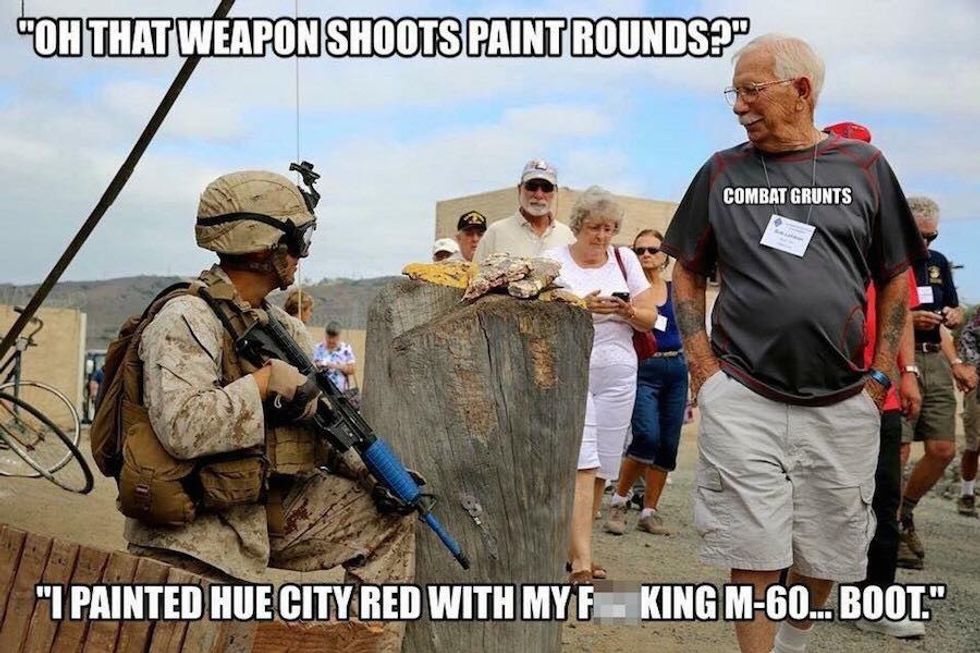 You don't "gun," do you, son?
11. When you've been deployed way too freakin' long (via Pop smoke).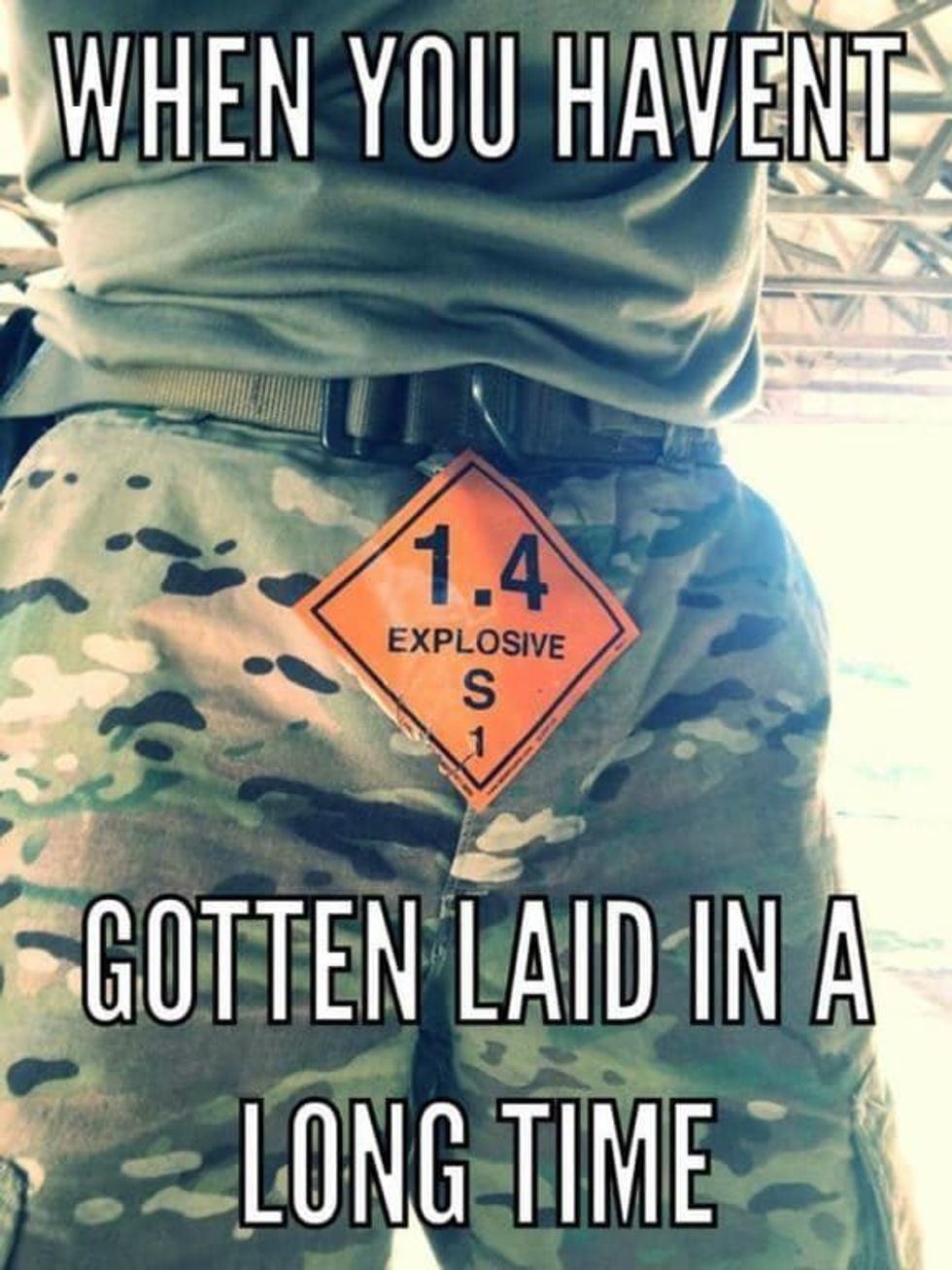 This WMD is bound to go off at any time during post-deployment leave.