On Aug. 5, 2021, an Air Force C-130J Hercules flew over Manhattan. At an altitude of 8,000 feet, the elite jumpers of the U.S. Navy Parachute Team exited the aircraft. After a brief freefall, the sailors opened their parachutes over Central Park. Streaming red smoke behind them, two jumpers flew a massive American flag as they spiraled down toward the park's Great Lawn. The jumpers were greeted by an enthusiastic crowd of New Yorkers.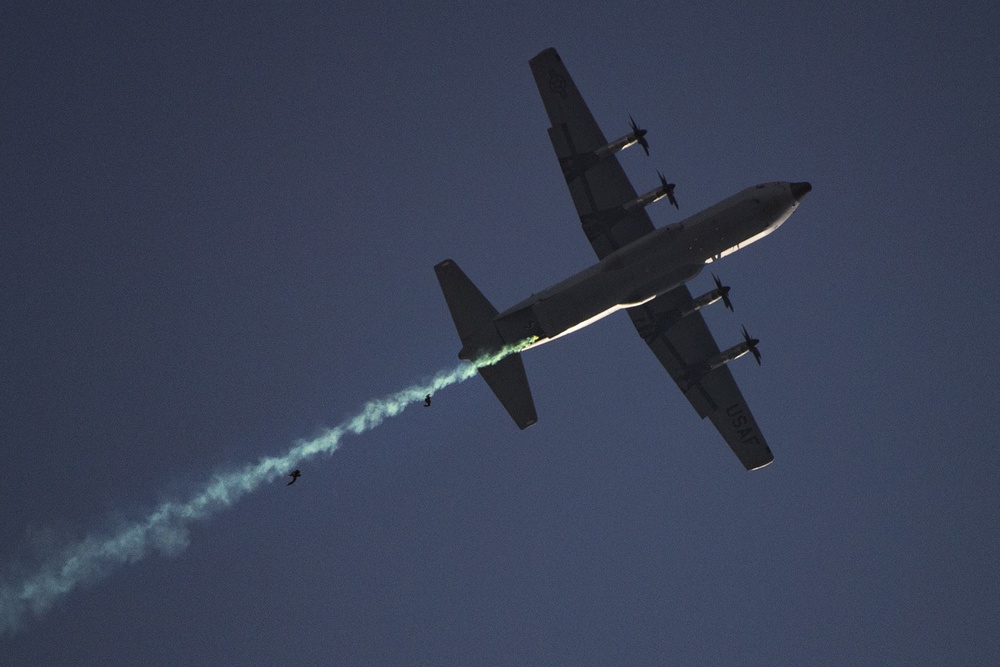 The U.S. Navy Parachute Team started in 1969 when SEALs and UDT sailors volunteered to perform jumps at air shows on the weekend. In 1974, the Chief of Naval Operations officially commissioned the team as "The Leap Frogs." Their mission is to demonstrate Navy excellence throughout the United States with their demonstration jumps. Each Leap Frog has conducted real-world operations before volunteering to join the team. After a three-year commitment to The Leap Frogs, jumpers return to their operational units.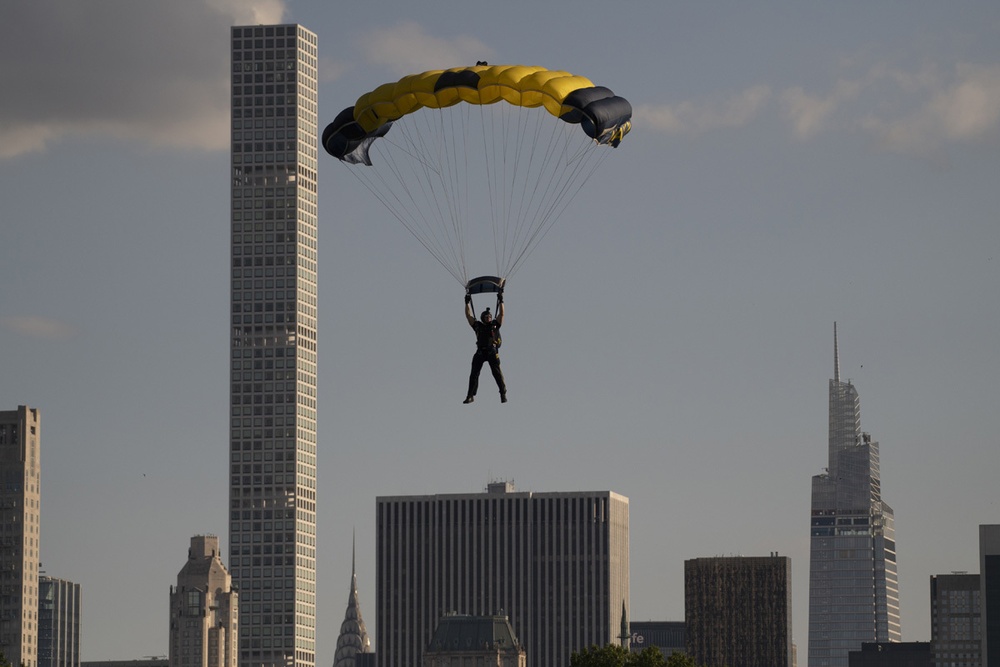 The historic jump over Manhattan was a milestone for The Leap Frogs. "We were honored to be the first to ever jump into Central Park," the team shared on their Facebook page. The Leap Frogs are a part of the United States Naval Special Warfare Command and are comprised of active-duty SEALs, SWCC and support personnel.